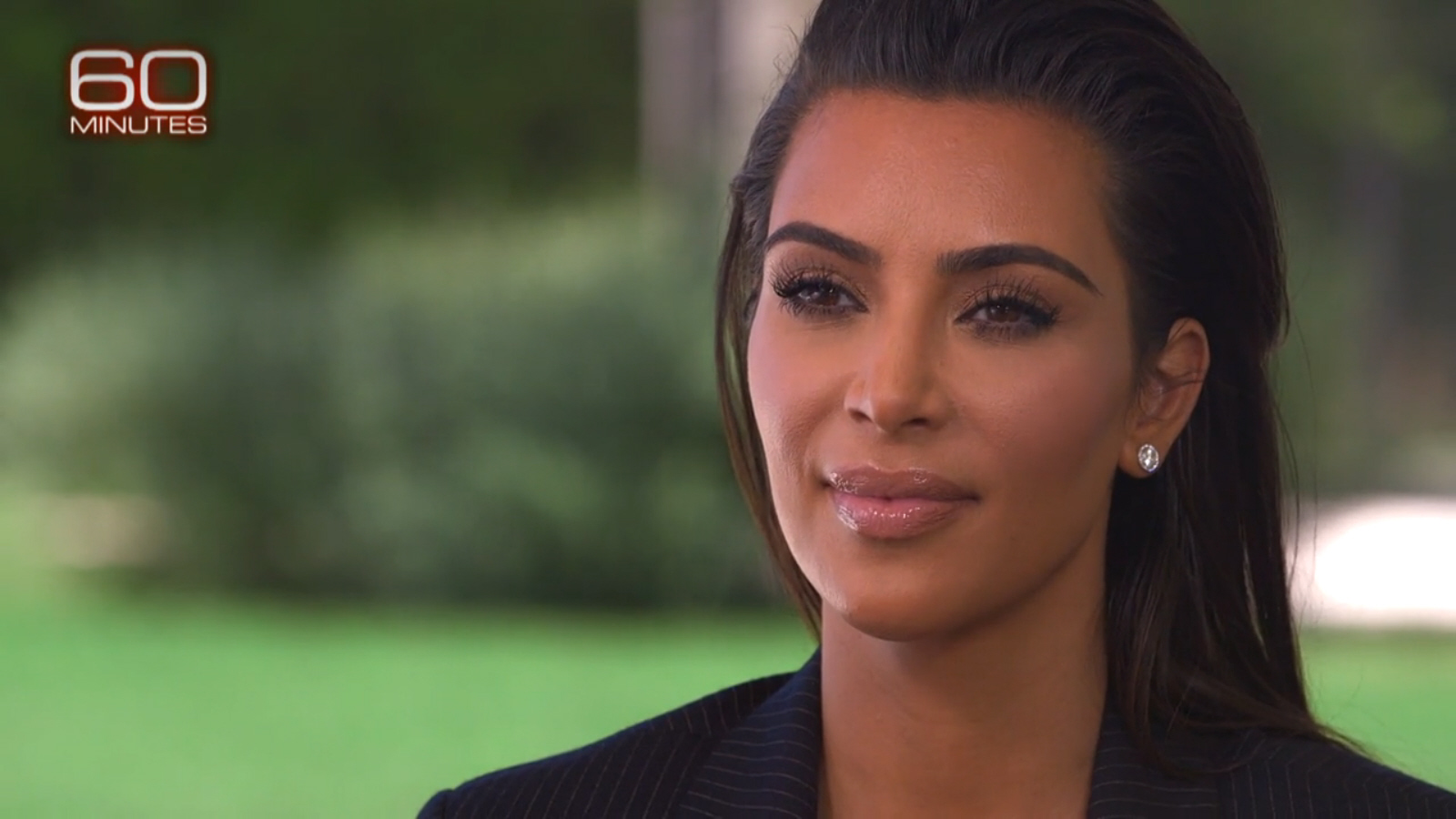 Kim Kardashian has been quiet for weeks now, ever since she was robbed at gunpoint in her Paris hotel/apartment. She hasn't posted anything to social media, she hasn't given any interviews or made any public statements. We know from "sources" and from her family members that she's not doing so well, that she's still feeling pretty traumatized and that she's really not feeling the whole "being out in public thing." The only public moves she's made whatsoever is to sue Media Takeout and threaten to sue the Huffington Post, because both outlets ran stories about how Kim "faked" her robbery.
Before the robbery, Kim sat down with 60 Minutes for a segment about "social media influencers" and how celebrities like Kim are influencing a generation of kids to want fame and fortune for merely posting to social media, basically. In the 60 Minutes interview, Kim said some sh-t which I'm sure she's now regretting. Some highlights:
Whether she could exist without social media: "Not in this way. I totally attribute my career to social media. There are pitfalls—lack of privacy, loss off privacy. That's not for everyone. For me, I can handle it."

Being told she "monetized the act of living": "Yeah. I guess so."

She thinks her brand is her talent: "It is a talent to have a brand that's really successful off of getting people to like you for you. I would think that has to involve some kind of talent, you know?"

The pros and cons of public life: "I do believe that the pros in my situation and my lifestyle have been more beneficial than the negative things."

When asked "The money's not bad?": "Not bad."
I'm including the sole clip that 60 Minutes has online below. This was probably done a month ago, and I do wonder if 60 Minutes was sitting on this piece for a few weeks just because they didn't know if they wanted to air the interview following her robbery. Anyway… yeah, I still feel sorry for Kim. She unapologetically lived her life out in public, and it feels like many people believe that she "deserved" to be "punished" for that alone.
Screencaps from 60 Minutes.