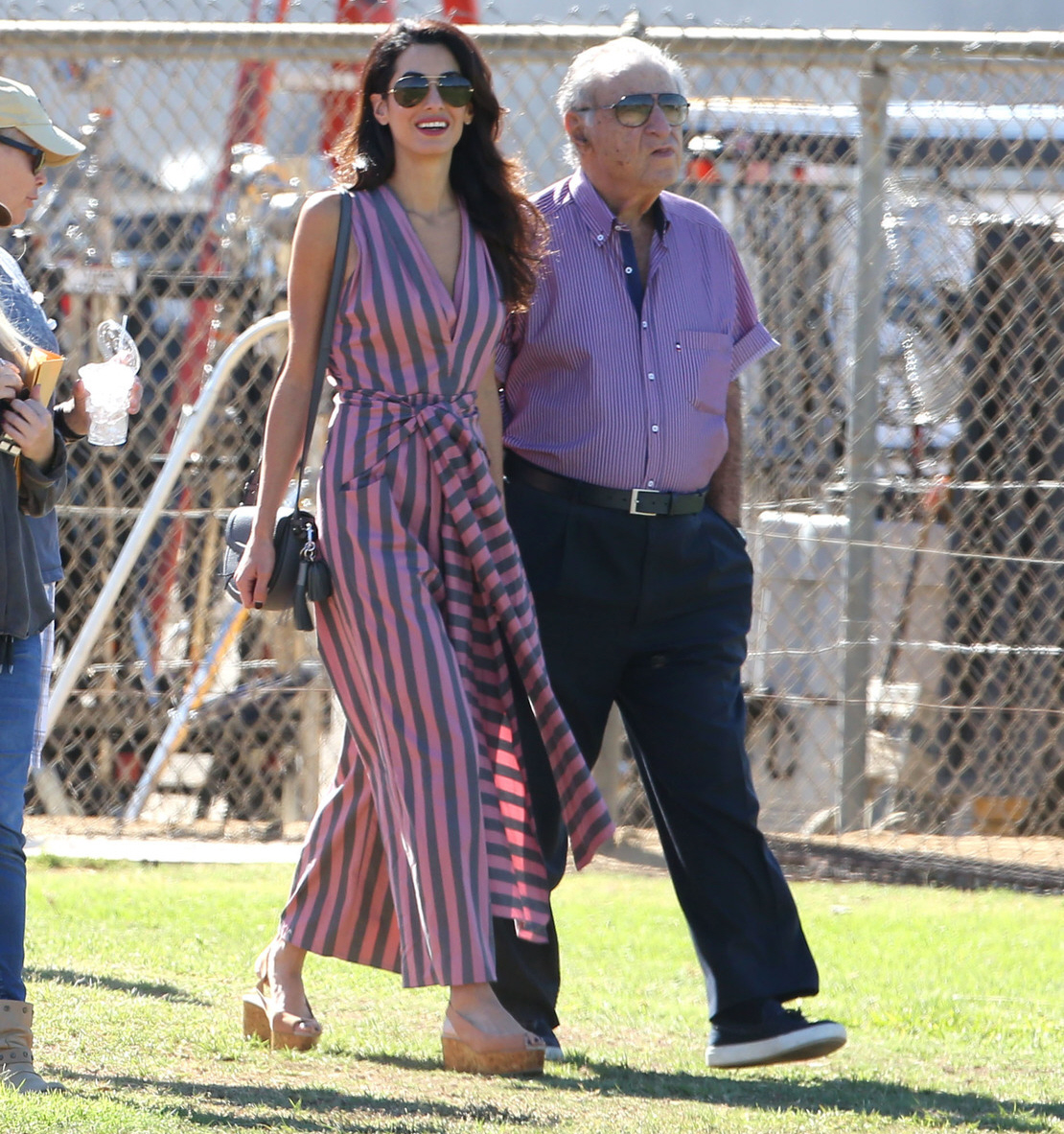 Amal Clooney looks to me like she's probably about 5'8", give or take an inch. She's taller than the average woman, so I don't really get her love of platform heels. I was reminded of that with these photos – Amal loves a big, chunky platform heel. Does she like the added height? Does she not do well in regular heels? Does she want her feet to look like a big blocks of cork? Who knows?
These are pics of Amal with her dad Ramzi Alamuddin in LA on Friday. They were visiting the LA set of Surburbicon, which is being directed by George Clooney and his Casamigos shirt. While it's nice to see Amal's dad is visiting, I'm sort of missing sad-faced basset hound Millie Clooney. Millie got to visit the set on Thursday. I kind of wonder if Millie's "not impressed" face means that Millie doesn't get to come to the set anymore.
As for Amal's outfit in these photos, she's wearing a jumpsuit by Tome. Guess how much this costs. €1,458 (Euros). Or $1587. While this jumpsuit isn't my cup of tea, I could see how someone (like Amal) would pick it out and think "oh, that's kind of cool." But not for that price! Good God. Who would spend more than $1500 on a weird, ill-fitting striped jumpsuit? As for the wedges… they're Jimmy Choo. More than $400 for those monsters. I bet Duchess Kate would love them though. Honestly, these wedges – while hideous – are so much better than Kate's wedges of doom.
On Friday I also mentioned that I thought Amal looked like she had a boob job. Other people noticed it too and now the British tabloids are trying to make it seem like Amal is looking "fuller figured" because she started IVF. It could be, although there have been IVF rumors for a year now. I kind of just think she had a boob job.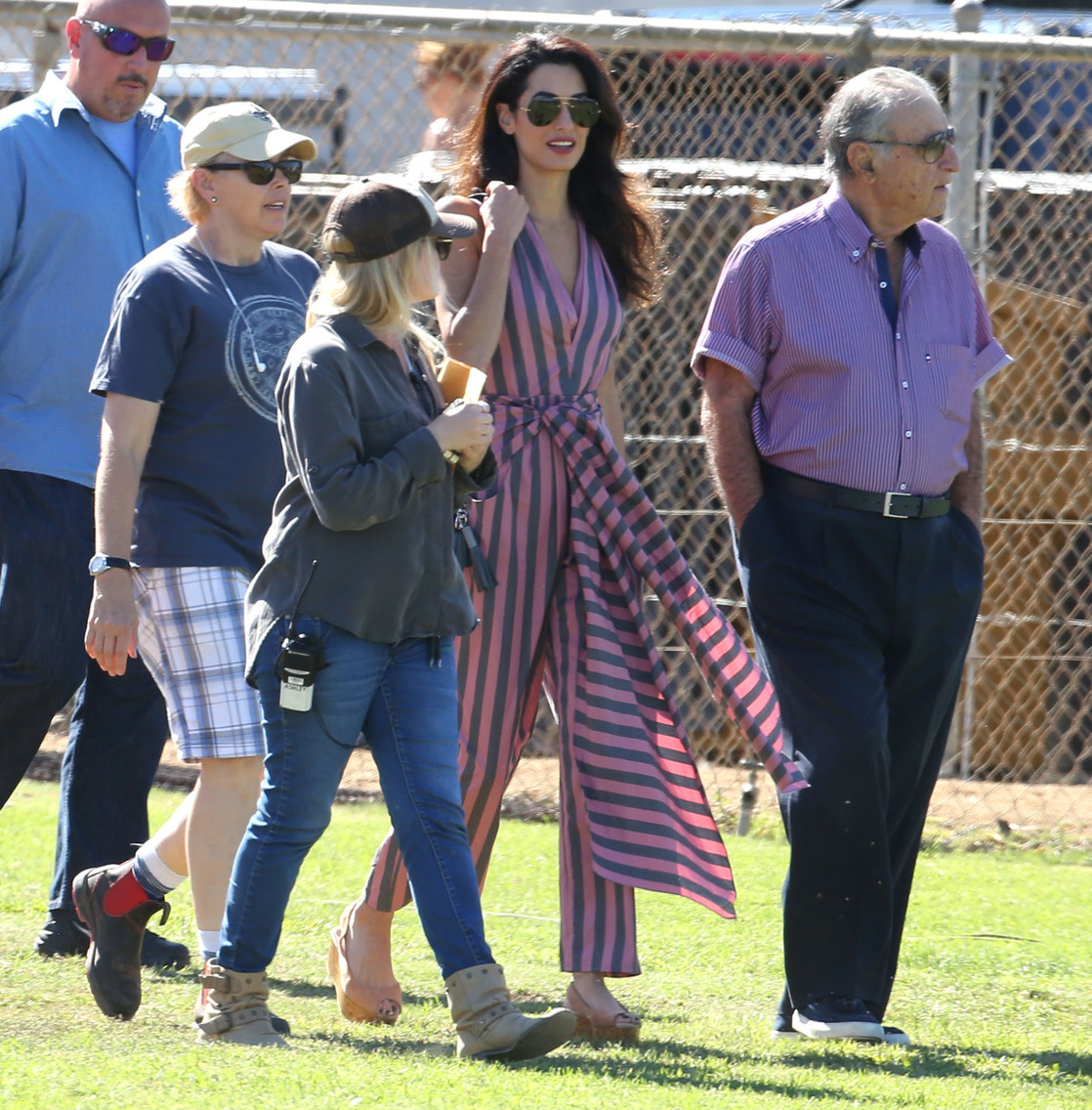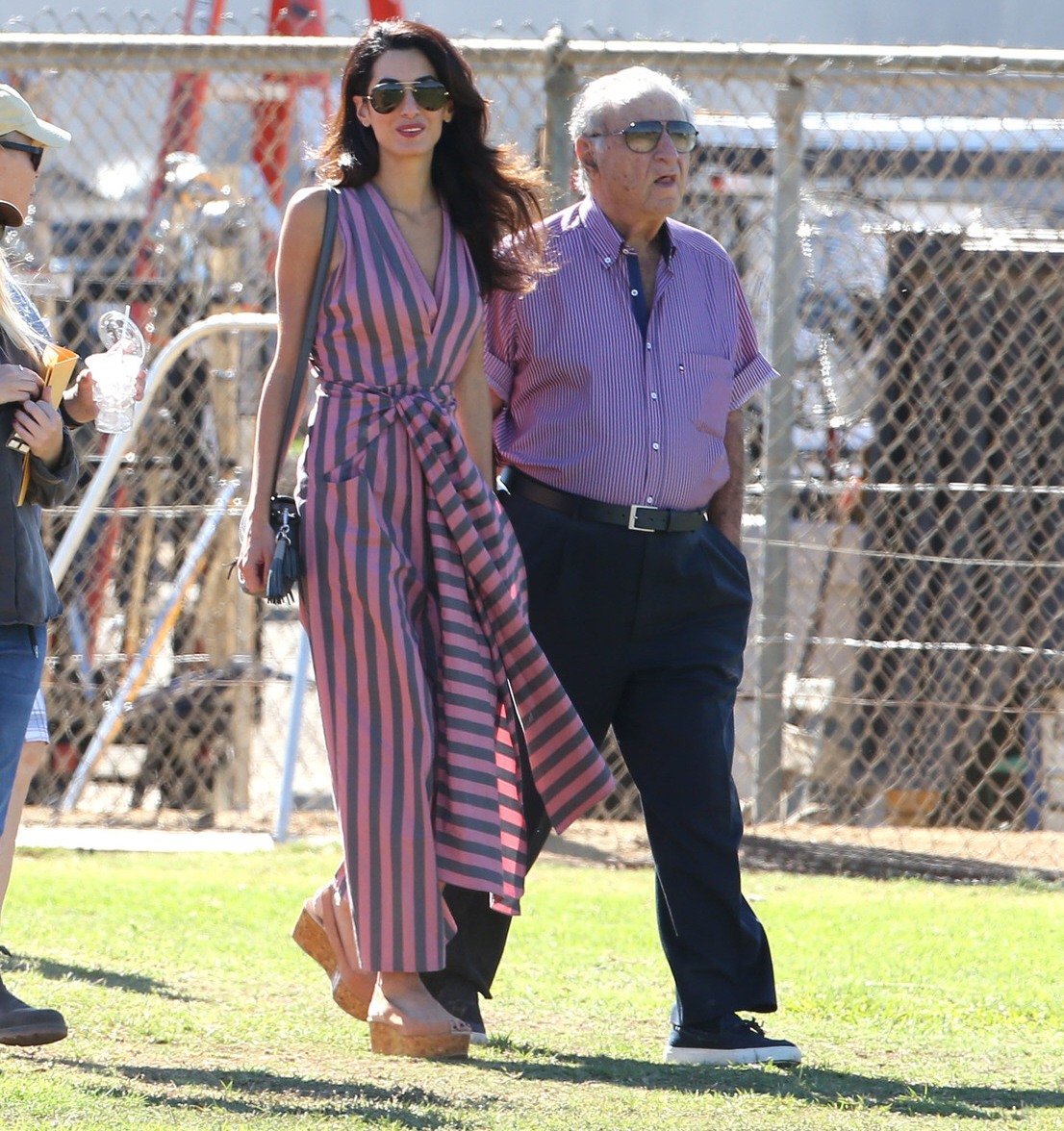 Photos courtesy of Pacific Coast News.