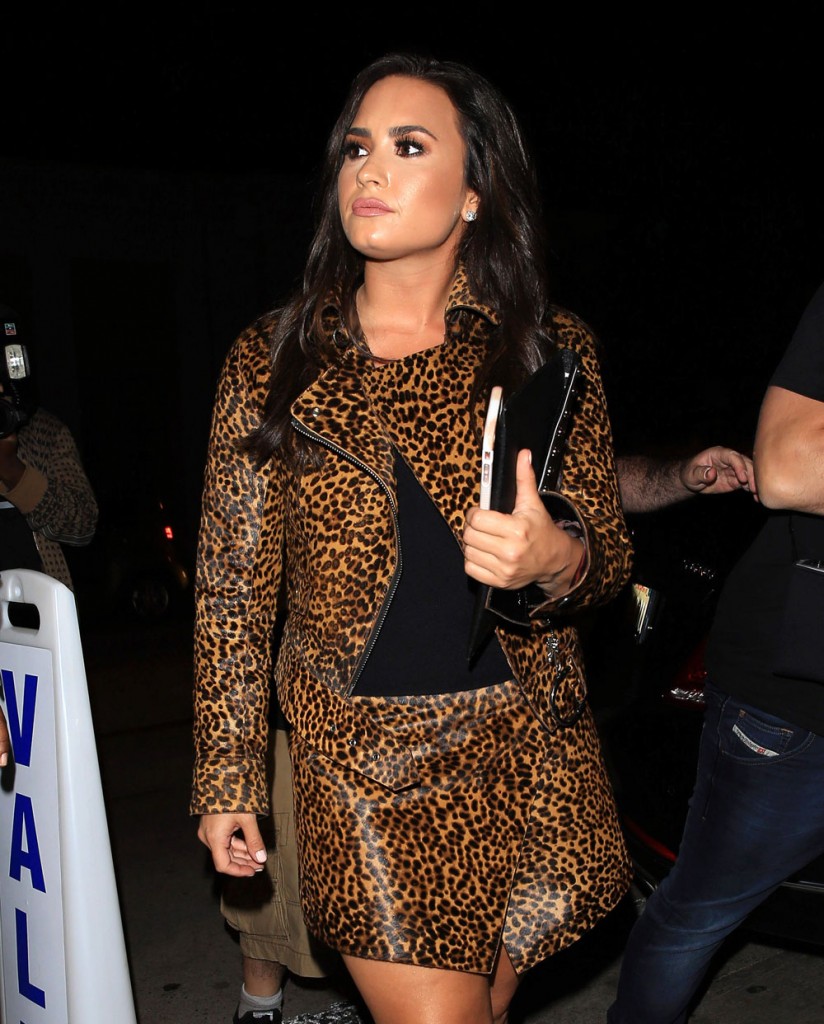 John Mayer is overdue for a vulnerable celebrity girlfriend and he's said as much. Katy Perry finally cut him loose from their on-off relationship when she found eager and apparently quite well endowed Orlando Bloom. Mayer has been promoting his new very expensive laundry soap, he's been jamming with the house band at the Emmys and generally not getting enough attention. Enter a celebrity woman on the rebound and Mayer is all over that. He was seen chatting up Demi Lovato at a club. They're of course familiar with each other considering that they're both musicians and collaborated on a song together in 2009. This pairing makes sense to me. Lovato is single after a ten year back and forth relationship with Wilmer Valderrama and Mayer is single, waiting for the next woman who will make him a paparazzi target.
John Mayer and Demi Lovato were spotted hanging out at West Hollywood hotspot Catch L.A. on Saturday, October 22, multiple sources exclusively tell Us Weekly.

The "Gravity" rocker, 39, and the "Confident" singer, 24, arrived at and exited the rooftop restaurant separately, but appeared to hit it off inside.

"John had his arm around Demi and was whispering sweet nothings into her ear," an eyewitness tells Us. "She was into it. They weren't making out or anything, but she was giggling the whole time."

A second insider added that the pair "chatted it up for over an hour," and Mayer gushed that Lovato "has one of the greatest voices.""I have 'La La Land' by @ddlovato stuck in my head. Actually, it's not stuck. I'm choosing to sing it. B section is sophisticated," he wrote at the time. Lovato replied, "That is quite possibly the best compliment I've received in this business. Thank you so, so much!"

The Twittermance then turned into a full-blown conversation as Mayer wrote, "You're going to make lots of records, I can tell. Write one song at a time and never, ever apologize for any of them, ever." Later that day, the then-teenager told fans on Twitter that Mayer was her "inspiration" and "idol."

A few months later, the Grammy winner and the "Heart Attack" singer-songwriter collaborated on "World of Chances," a song on her second album, Here We Go Again.

"John Mayer's been a huge influence on me. His songwriting really inspires me," Lovato told MTV News in June 2009. "I guess he had heard I was a huge fan, and he sent me a letter. Then we ended up writing together. And it was really great 'cause he actually reached out to me, and it was like a dream come true."

She continued, "The process of the collaboration was actually really funny because he's a really, really funny guy, and he talks a lot, so he'll go off on something. … I had a great time. He taught me a lot about the business and gave me a lot of advice."
I would tell Demi she's in danger, but she often acts like an a-hole so for the sake of gossip I hope these two get together, call the paps for romantic date nights and are generally messy and public. If you think about it they have mutual enemies and friends. They've both been wronged by Taylor Swift and are cool with Katy Perry, and Demi wouldn't be first one of Valderamma's exes whom Mayer has dated. (They've both dated Mandy Moore, Jennifer Love Hewitt, Minka Kelly and probably other women I'm missing.) So yes, they make sense.
Oh and Demi went back to being a brunette just a hot minute after she tried being blonde. She looks much better this way. Look at her shiny leopard print skirt and jacket they're so fug while Mayer is wearing an ironic Hawaiian floral print jacket. Perfect for each other.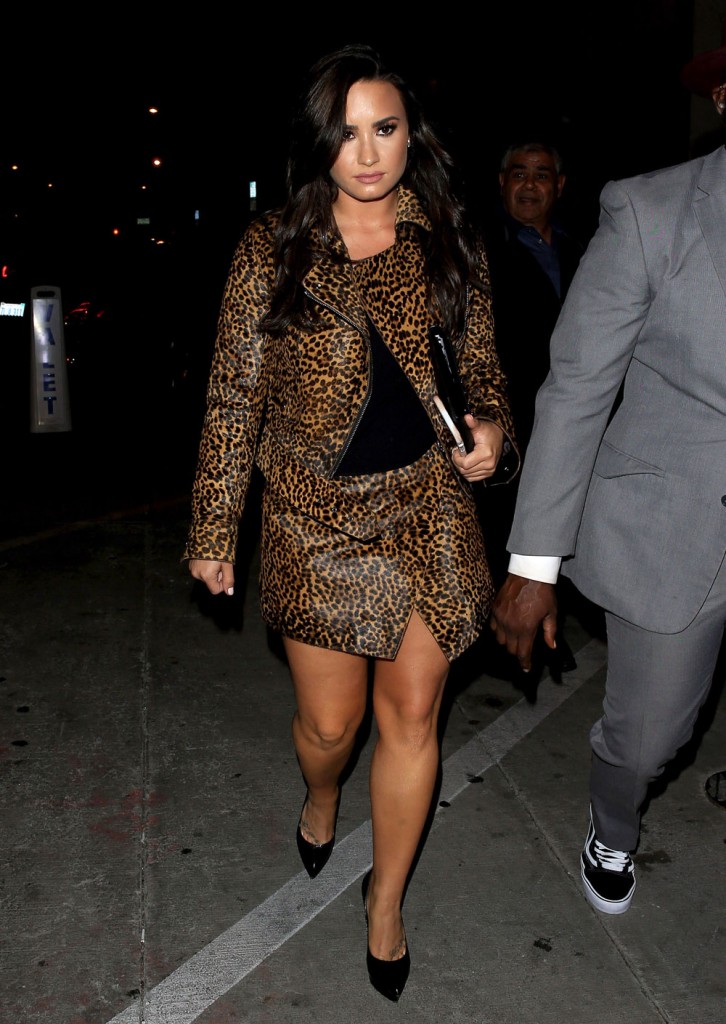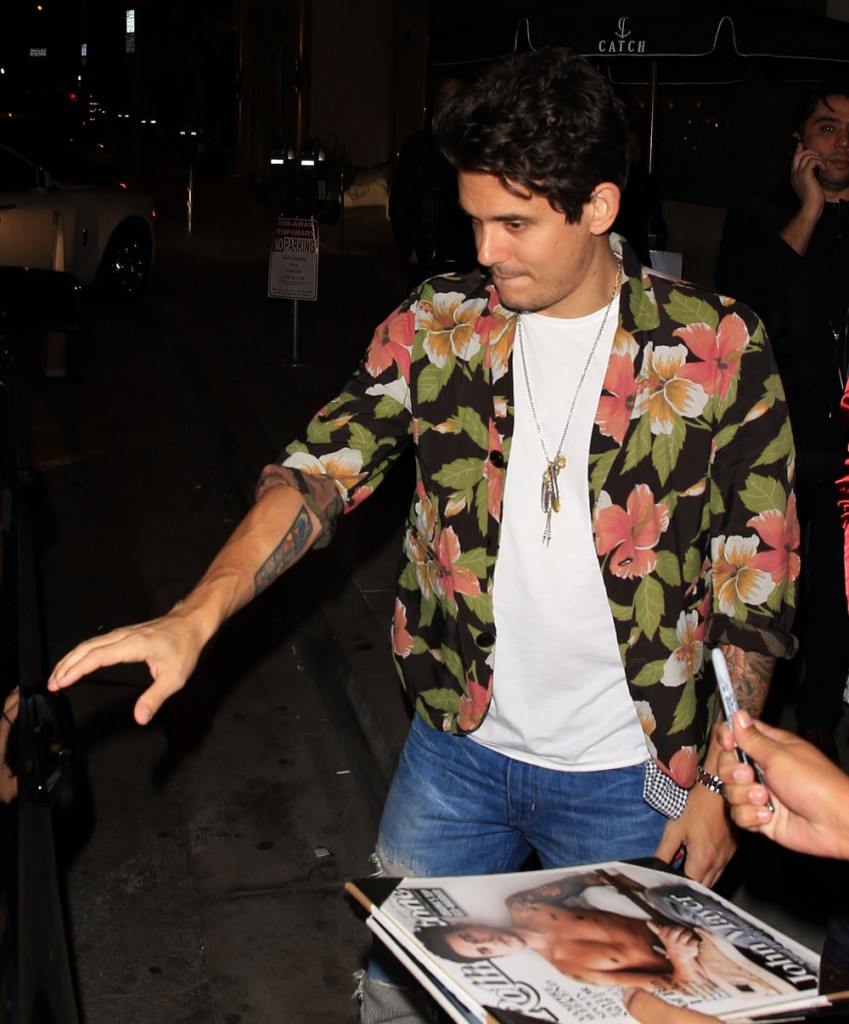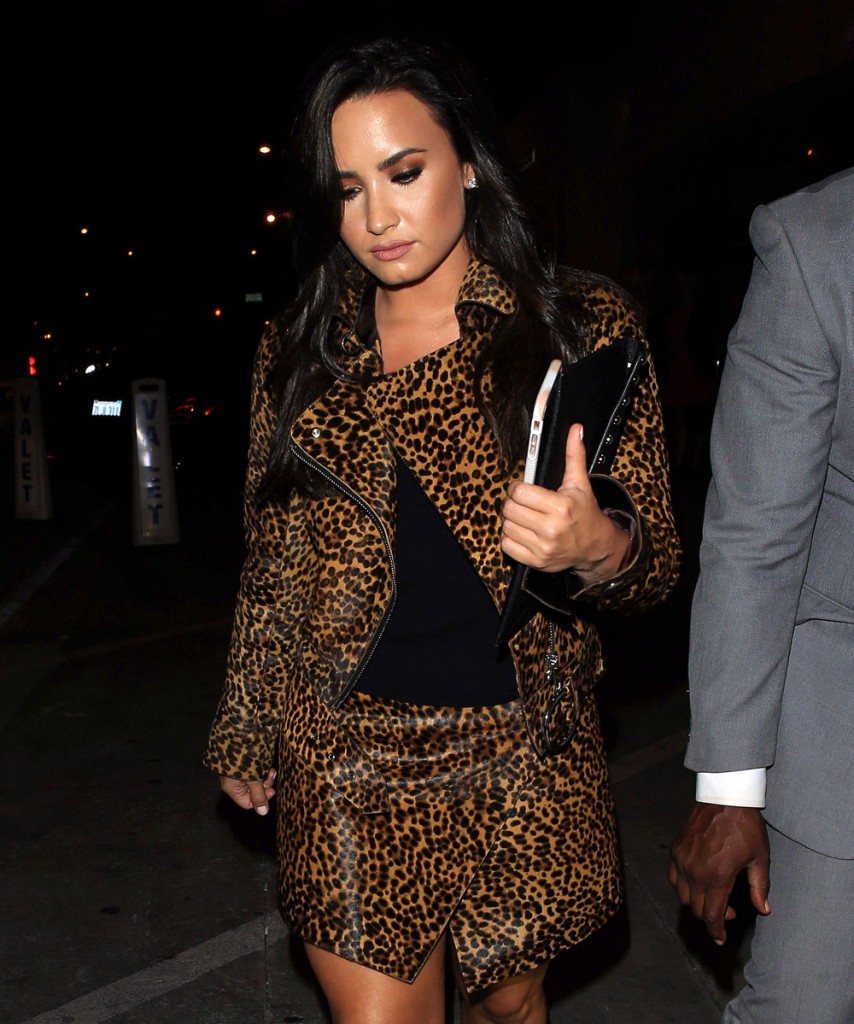 photos credit: FameFlynet