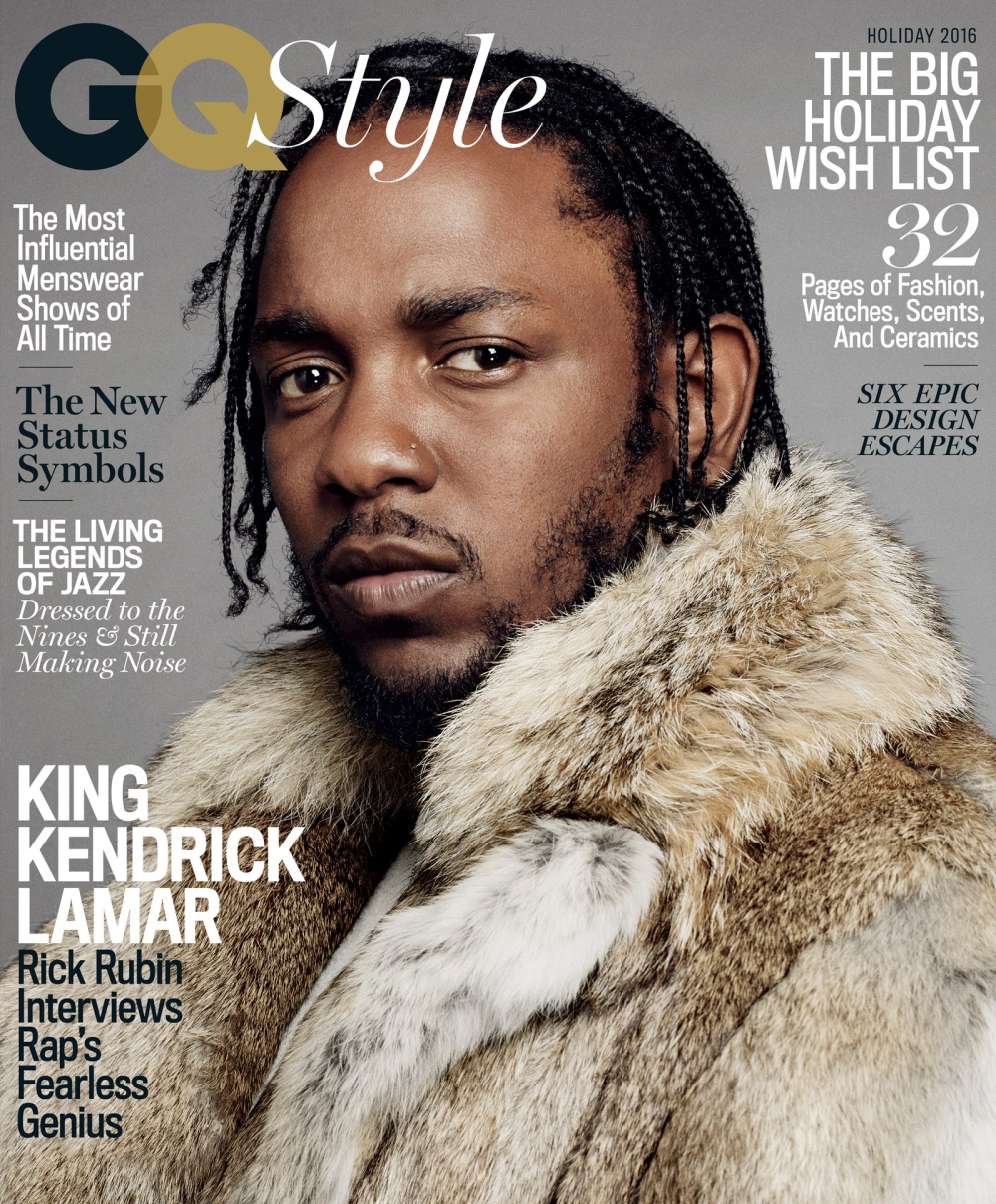 I'm a big Kendrick Lamar fan even though I'm not his target audience. Like, I don't get everything he says and I'm fine with that because I know that not every message has to be for me. Beyond Kendrick's music, I enjoy his branding, I enjoy his hustle, and I enjoy that he had no issue with appearing on the cover of GQ Style in a wide variety of rather lovely clothing (apart from what looks like real fur). He probably agreed to this because GQ sent Rick Rubin to interview him, and the entire piece is a nice read, albeit not controversial in the least. You can read the full piece here. I expected Kendrick to talk at length about politics and such, but I guess he's saving that for his next album. In the meantime, I enjoyed this part where he cites his biggest influence on his rap style: Eminem.
Rick Rubin: It's really interesting now, with what's going on in hip-hop. It's almost like you're a throwback to when lyrics mattered. So much of hip-hop today is about vibe and swag and personality, and less about words. And it sometimes sounds like even the MC doesn't know what he's saying on a lot of today's records. So it's interesting to hear the sort of clarity and depth that you go into lyrically.

Kendrick Lamar: The clarity, I got my clarity just studying Eminem when I was a kid. How I got in the studio was all just curiosity. I had a love for the music, but it was curiosity. The day I heard The Marshall Mathers LP, I was just like, How does that work? What is he doing? How is he putting his words together like that? What's the track under that? An ad-lib? What is that? And then, Why don't you go in the studio and see? So I do that. Then it became, How's his words cutting through the beat like that? What is he doing that I'm not doing, now that I'm into it? His time is impeccable. When he wants to fall off the beat, it's impeccable. These are things that, through experience and time, I had to learn.
This is part of the appeal of Kendrick (for me): he doesn't care if someone is like "Why in the world would you cite Eminem of all people." Kendrick came of age musically when Eminem was doing his best work, and love or hate it, Eminem did influence a generation of rappers. And Kendrick recognizes Em's game and says so. I love that. Speaking of recognizing game, Eminem returned the favor and complimented Kendrick, calling his work "genius" and his first album a "masterpiece."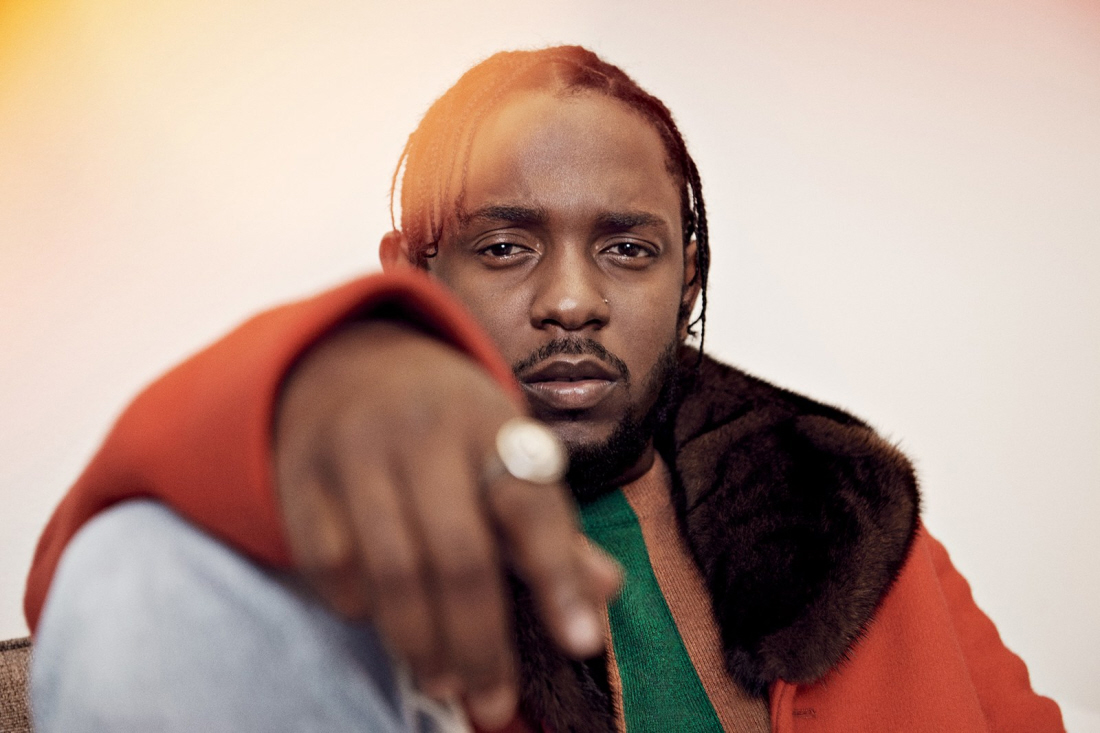 Photos courtesy of GQ Style.