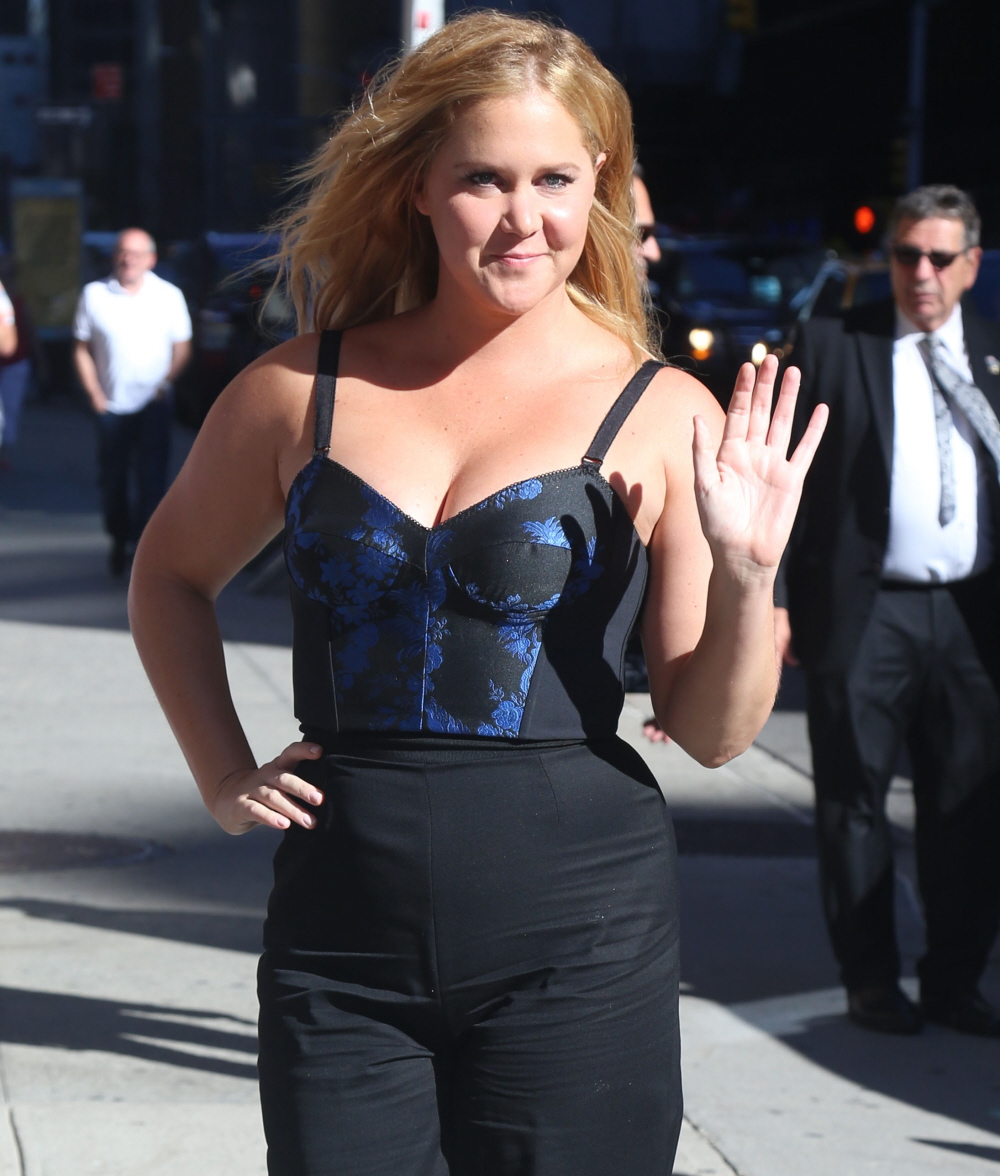 True story, when I saw these Amy Schumer headlines yesterday, my first thought was "of course she's doing something racist, when isn't she?" Amy Schumer is problematic AF. It feels like every other month, there's some new controversy involving Amy and racism, sizeism, feminism and more. Much like Lena Dunham three years ago, it's just Amy's brand at this point. She thrives on the controversy, despite whatever bullsh-t she tries to say in interviews.
So what's the problem this week? Amy Schumer decided to do a "skit" which exclusively streamed on Tidal. The "skit" was Amy and Goldie Hawn nonsensically "spoofing" Beyonce's "Formation" video. The thing about Bey's "Formation" video is that it was A) awesome and B) specifically about a black woman singing about issues within the black community, like police violence, Hurricane Katrina, black pride and black power. "Formation" was one part of Lemonade, which has been called Beyonce's most political album ever and her "blackest" album, as in this is the album where Bey moved from pop music to straight-up racial, feminist and political commentary. So of course, Amy Schumer thought this music and this conversation was ripe for parody. Here you go – just FYI: I had to stop this several times just to give myself a break and I completely stopped watching it around the 1:30 mark.
Problematic AF. I don't even understand the point of this. Like, if the point is to mock the very idea that Beyonce is a black artist unapologetically singing about her experience as a black woman? Amy's racist, culturally appropriated message is just sort of convoluted and half-assed. She does include some women of color… and of course they're used as visual punchlines and props.
So Twitter started the #AmySchumerGottaGoParty only it seems to be a mixed bag of people genuinely offended by this terrible video and people offended that Amy is a liberal-progressive woman who is unapologetically political. I don't give a sh-t if I share the same political views as Amy on more issues: she's still a racist a—hole. And the fact that her problematic relationship with race is glossed over because she carries around this veneer of liberalism is also a huge problem. Please read Feminista Jones' Twitter feed for more thoughts, she's making a much more coherent argument.
Amy responded to the online outrage with an Instagram. She wrote: "You know you that bitch when you cause all this conversation. Thanks for the exclusive release Tidal! We had so much fun making this tribute. All love and women inspiring each other. #strongertogether" Now I feel sort of sick for even giving her what she wanted: attention.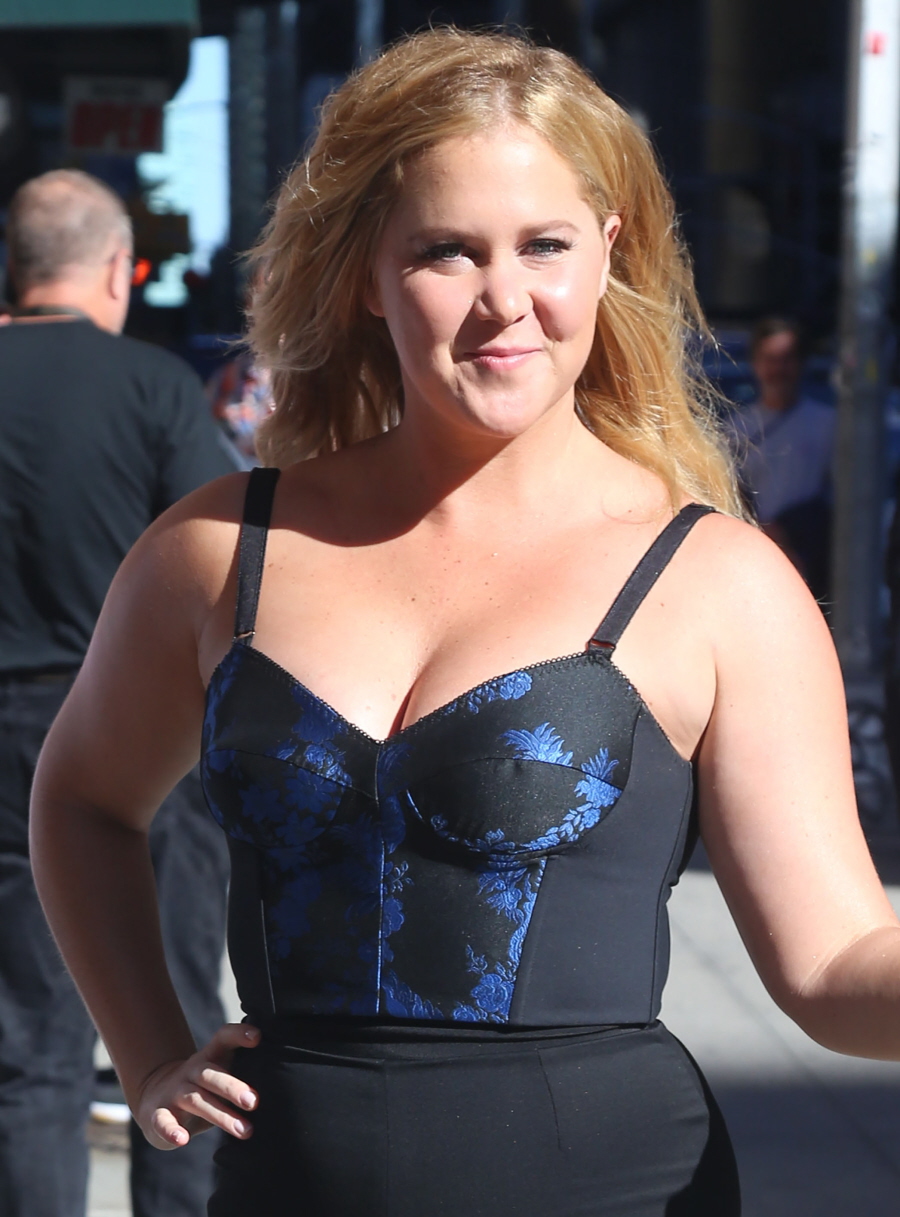 Photos courtesy of Fame/Flynet.