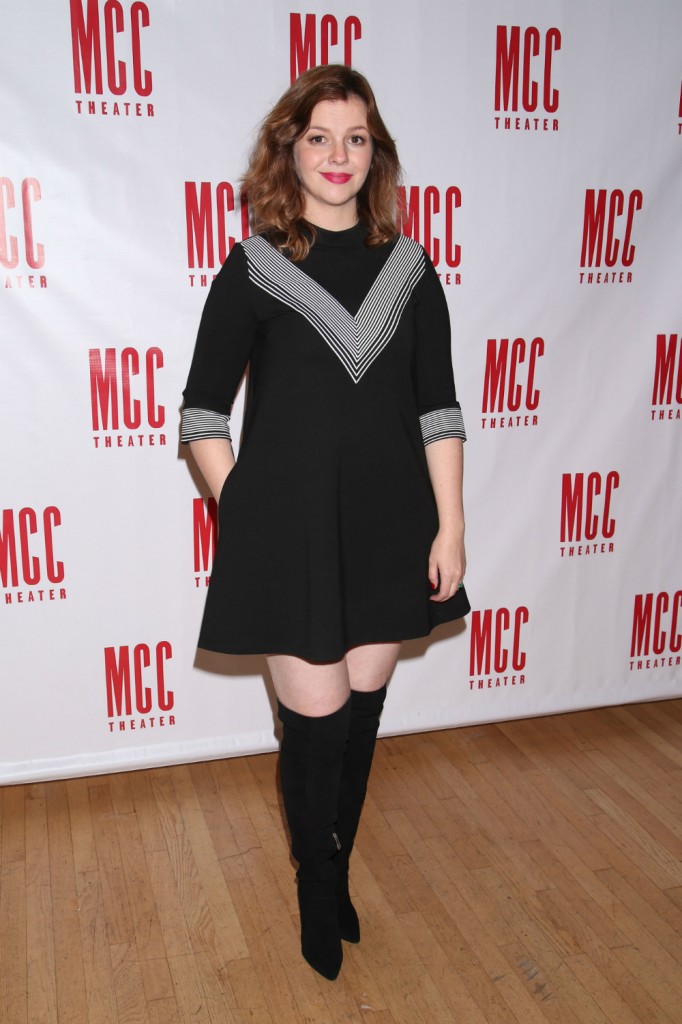 Amber Tamblyn recently shared her horrifying story of assault. At the time, she revealed she was moved to speak out because of the terrible comments made by Donald Trump to Billy Bush. Wednesday, Glamour published an essay written by Amber, which further explains why she chose to speak up. Amber and husband David Cross are expecting their first child together, a daughter. Amber and David have been married for four years and this is the first child for both of them. Amber's essay is an endorsement of Hillary Clinton for president and Amber makes some of the most solid arguments I've read.
Somewhere between Donald Trump calling Hillary Clinton a woman with "tremendous hate in her heart" and "a nasty woman," I found myself making a phone call to my mother I was hoping I could avoid forever. A story I shared about an encounter with an ex-boyfriend had gone viral, and I feared she would read about it in the news. When I told her, my mother's reaction was unshockingly unshocked. "You know," she began, "I have a story of my own I want to share with you."

On the phone, my mother ended with a second story. She told her mother what had happened to her, and I'll bet you can fill in this blank, too. My grandmother's response to my mother was, "Boys will be boys. You just have to be really careful around them."

Motherhood has been heavily on my mind because I am going to be a mother soon. I'm pregnant, with a daughter on the way. I think constantly about the world I am bringing her into. Will I get a phone call from my daughter someday, one she never wanted to make? Will I have to share with her my story, and the story of her great-grandmother's words to her grandmother? Is it possible to protect her from inheriting this pain? How much do I have to do, as a daughter and a soon-to-be mother, to change not just the conversation about how women are seen, but the language with which conversations are spoken in?

Hillary Clinton is a mom. She's also a daughter. She's also a grandmother. I have wondered what kind of conversations she's had to have with her daughter about men, or what conversations Hillary's mother had to have with her about boys? When people tell me they dislike Hillary not because she's a woman but because of her record alone, I think, "How can you be sure?" I don't think anyone can be.

This is not a think piece asking you to reconsider Hillary Clinton's voting record. I am asking you to reconsider the world in which Hillary Clinton has had to vote. I am not asking you to rethink a woman. I am asking you to rethink women, period. Go deep. See the frame that holds the big picture. Men have countless examples of leaders in public office, while women have had almost none. Whether you are an actress, a teacher, a candidate for student council or a candidate for President of the United States, if you are a woman you have navigated your life solely in a world built by and for men.
The story of her phone call to her mother gave me goosebumps. I can't imagine how many of those similar conversations have taken place recently. You can read Amber's full essay here – it's worth it. Although her argument is framed from the perspective of a soon-to-be parent, she doesn't alienate non-parents. She understands that the desire to protect children from the horrors of this world isn't exclusive to those who have raised them. For me, the essay's most powerful line is, "I am asking you to reconsider the world in which Hillary Clinton has had to vote." I know everyone is tired of the media telling them who to vote for so I just ask that you let that thought roll around your mind for a bit. It means something to have a candidate that has had to fight against while voting within the system's grandfathered restrictions.
Congratulations to Amber and David. I think she seems really sweet and he always makes me laugh. I know their twenty-year age difference raises a few eyebrows but they seem committed and supportive of each other. I'm all for happy partnerships.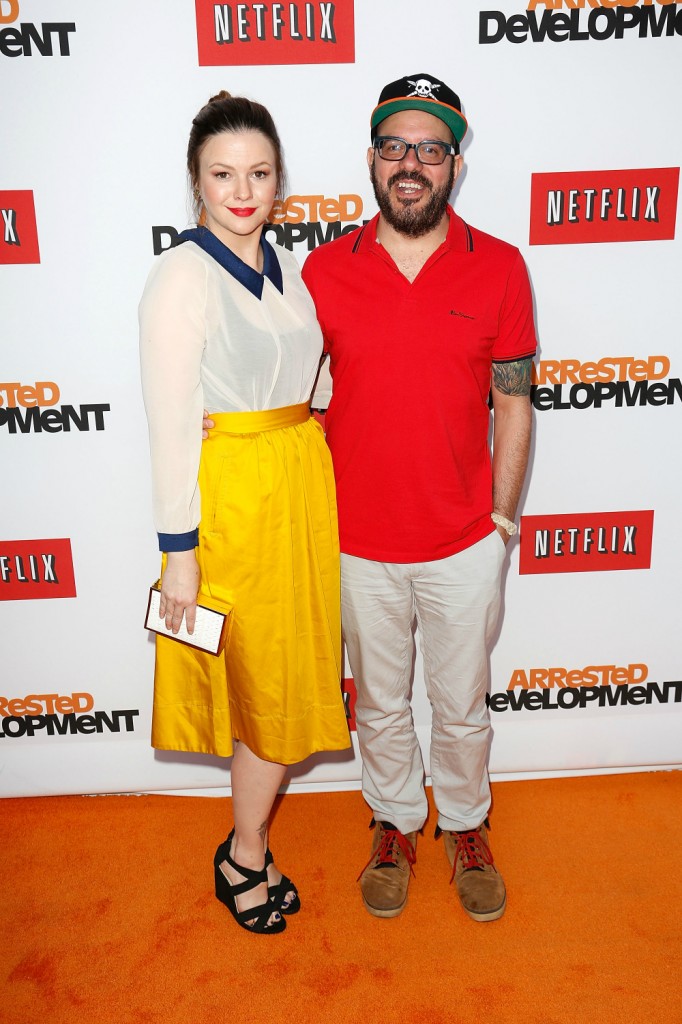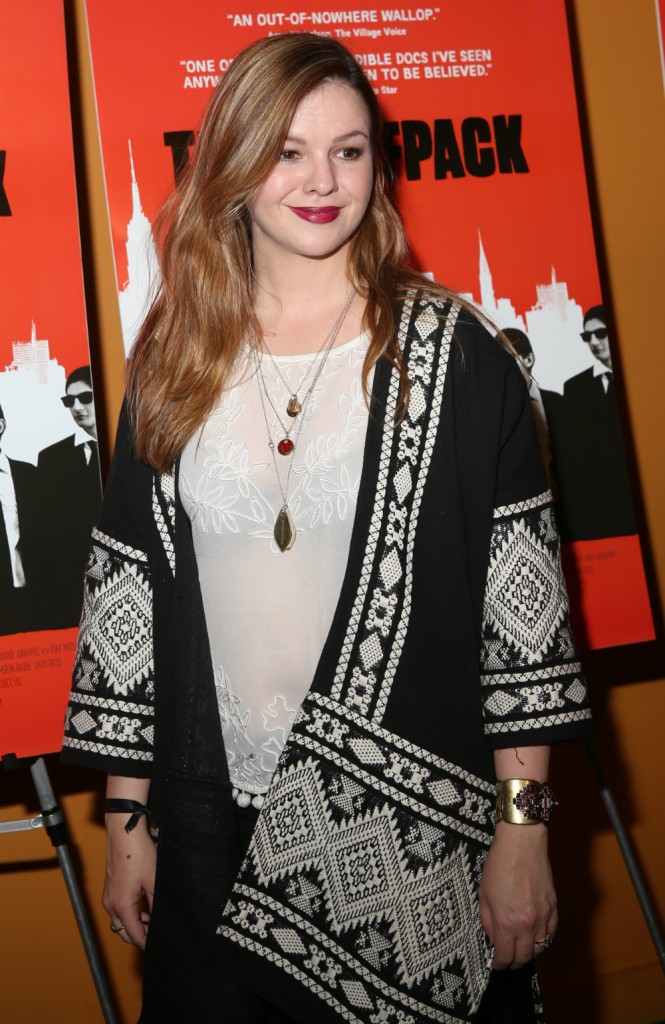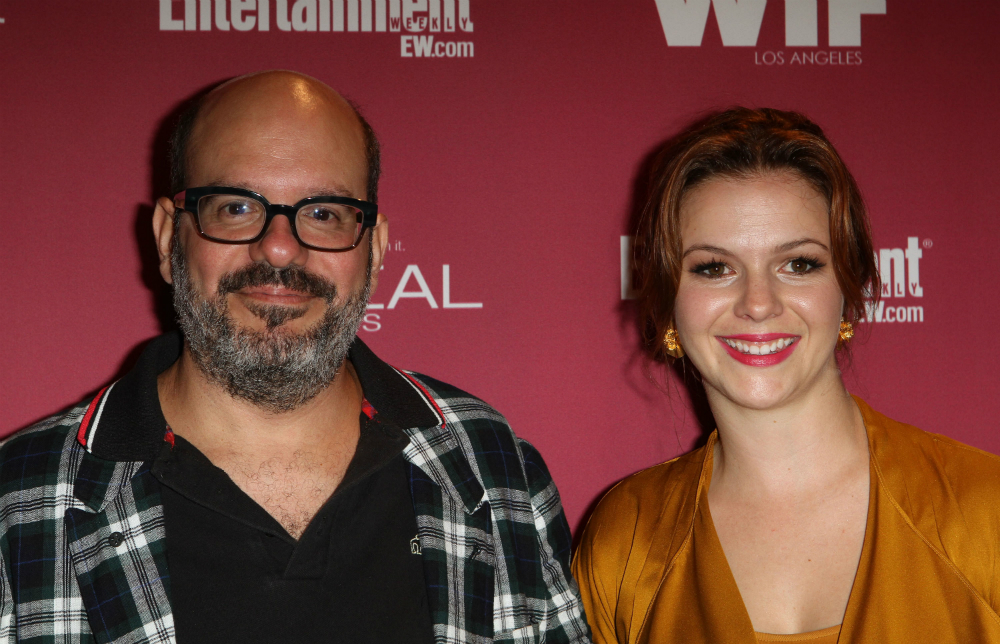 Photo credit WENN Photos