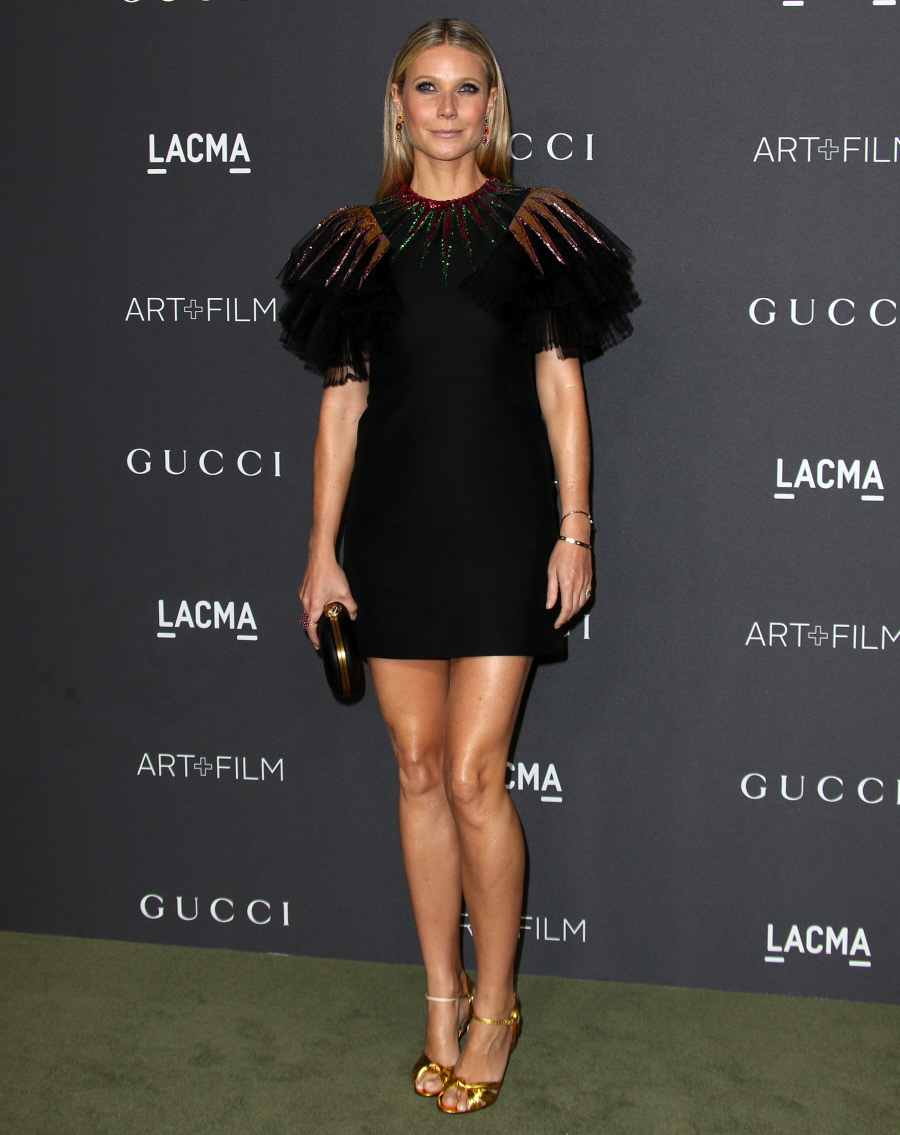 The annual LACMA Art + Film Gala was held this weekend in LA, obviously. It feels like it came early this year. It also feels like the Art + Film gala was a little bit subdued this year, but maybe I'm misremembering previous galas. One of the big A-list names at this year's event was Gwyneth Paltrow. Gucci was one of the major sponsors of the event, so most of the women wore Gucci, and Goop was one of them. I will never understand the "big shoulder" movement in womenswear. Shoulder pads are still a mystery to me and the "linebacker shoulders" on this Gucci dress are a big "WTF?" Still, this was by far one of the cutest Gucci dresses at this event, so maybe that was the point. Also: my kingdom for a side-part on Goop.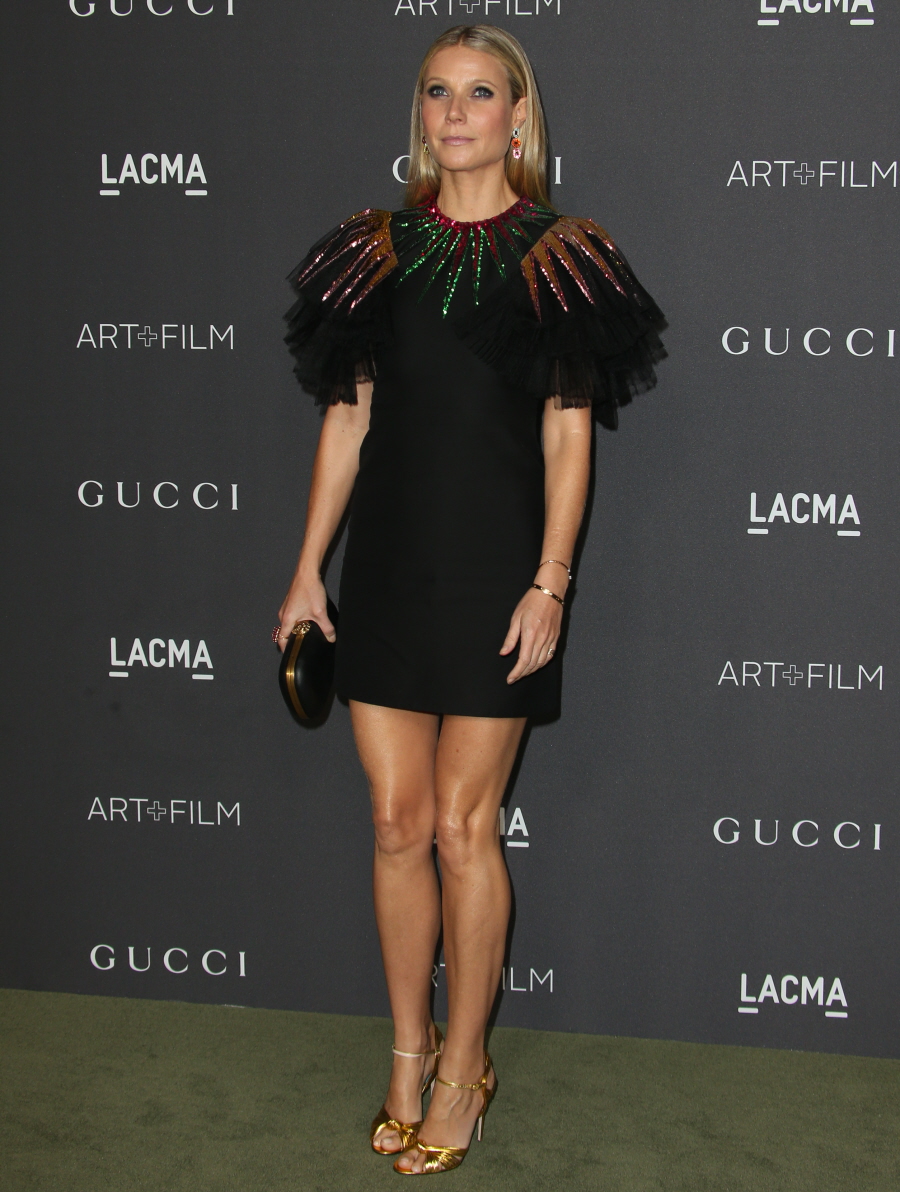 Rosie Huntington-Whiteley in Gucci. I find this shade of pink sort of garish, but Rosie can pull off some weird stuff. On almost anyone else, this would be kind of twee and cheap-looking, but she comes close to looking good.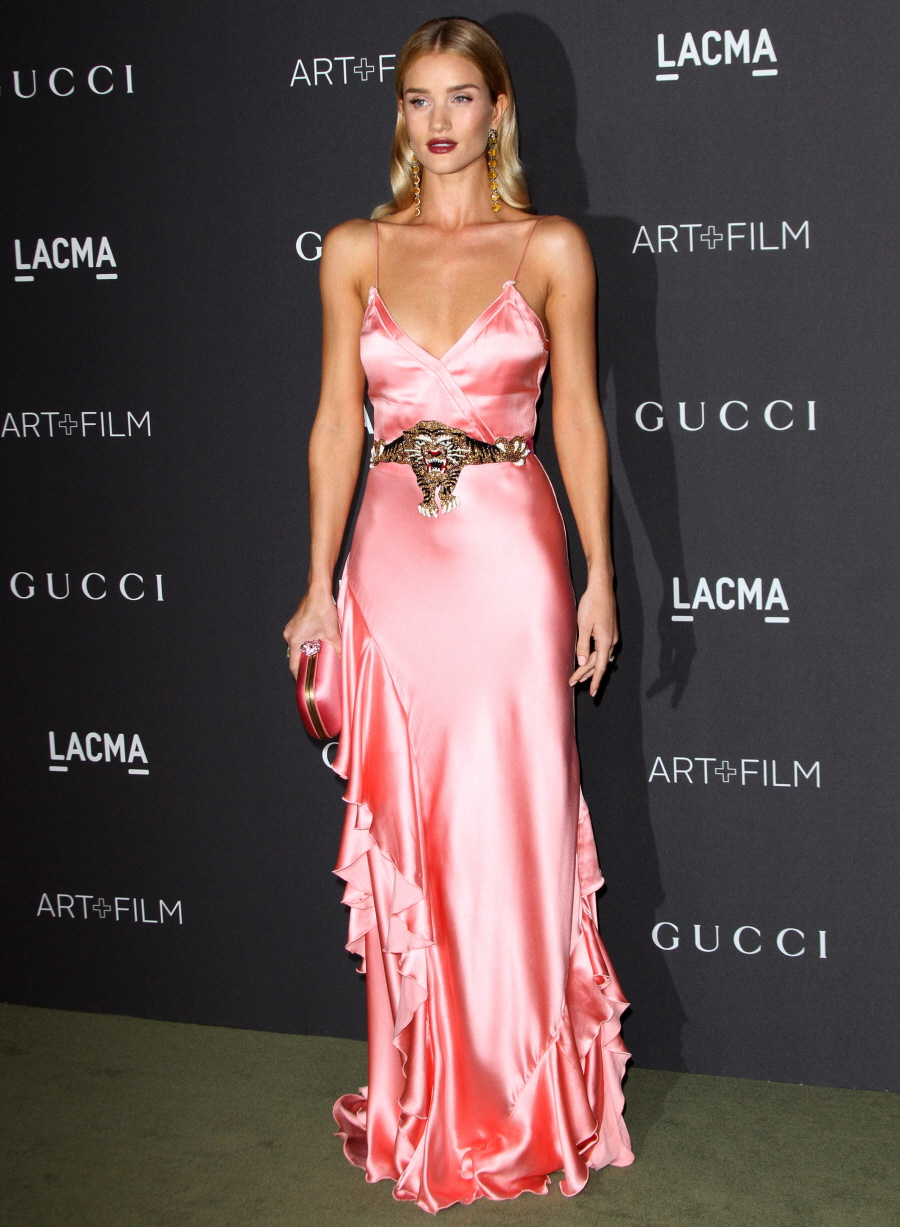 Zoe Saldana and her husband Marco Perego. I feel like Zoe lost a bet with someone over at Gucci, because she clearly got one of the worst Gucci gowns, or she got the one intended for Florence Welch. I could totally see this of Florence and it would sort of work on her. On Zoe? I'm just staring at the snake slithering up from her crotch. Gucci should call this the Taylor Swift-Snake Emoji dress.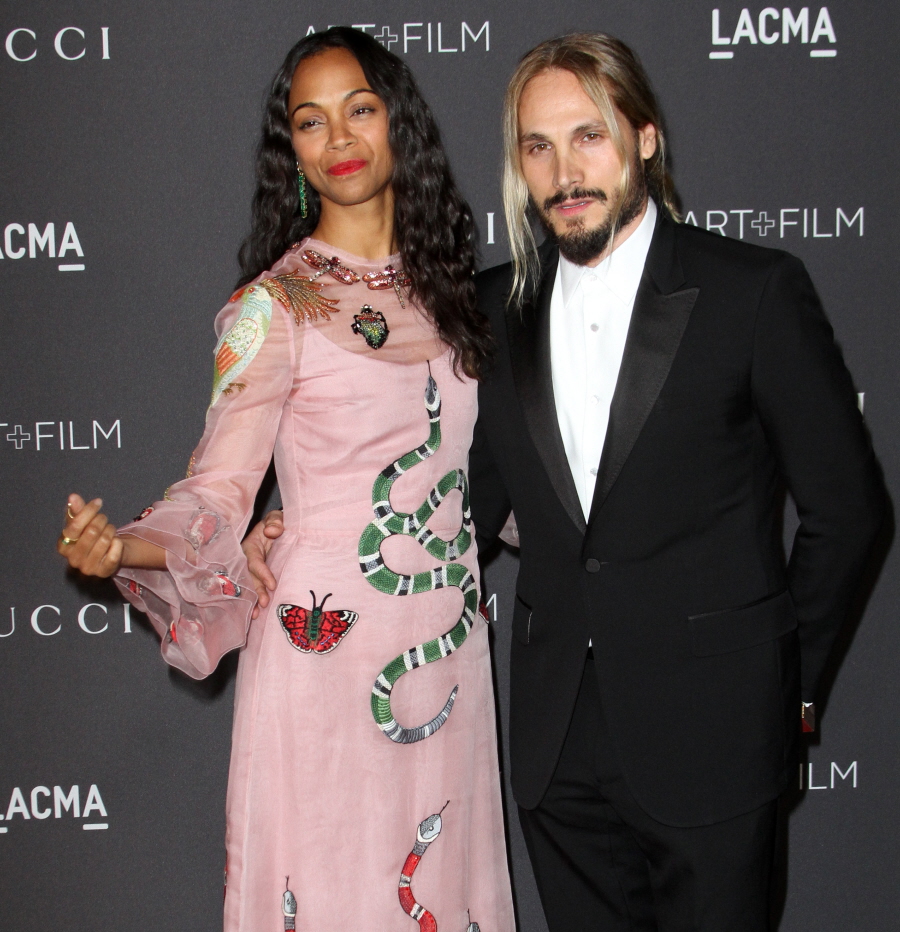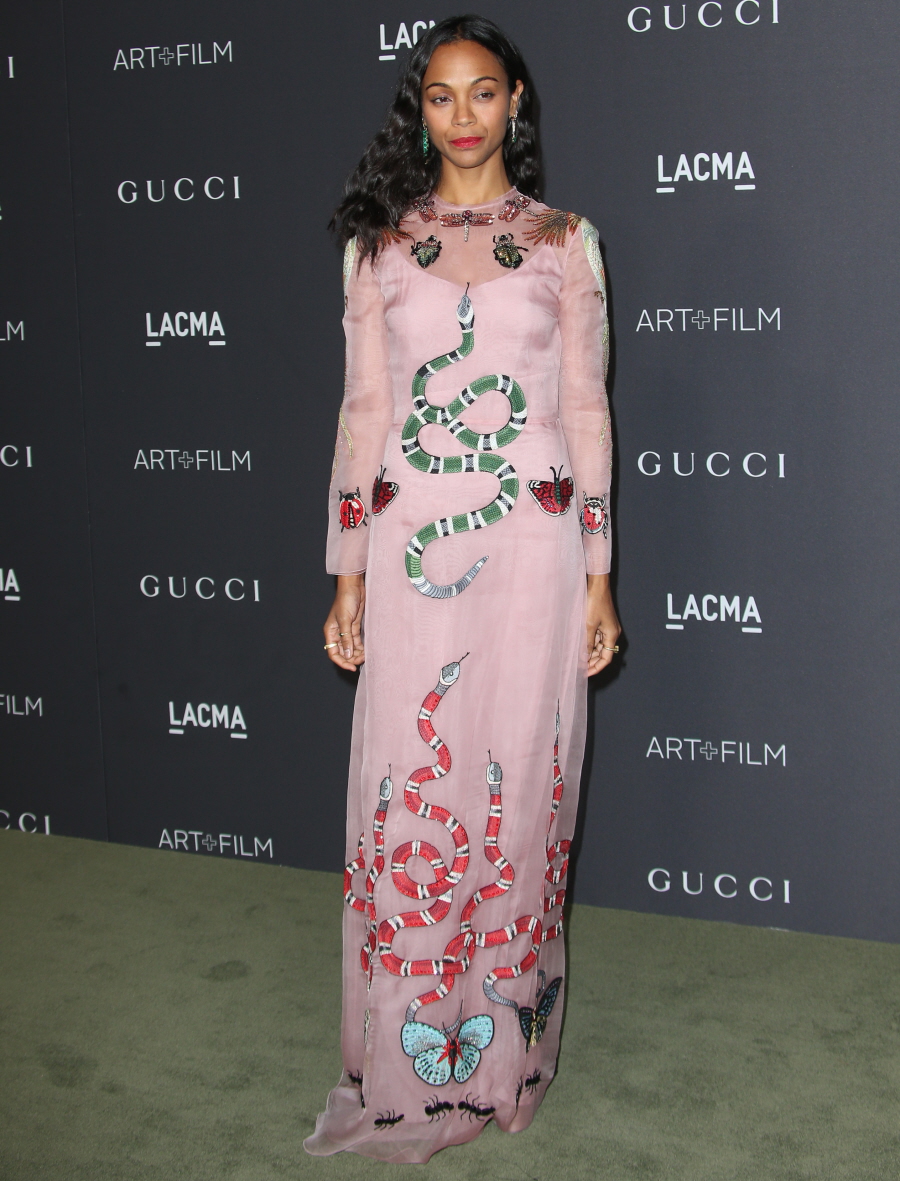 Kate Upton came to the event with her fiancé Justin Verlander. I like her simple gown – it looks like Dolce & Gabbana to me.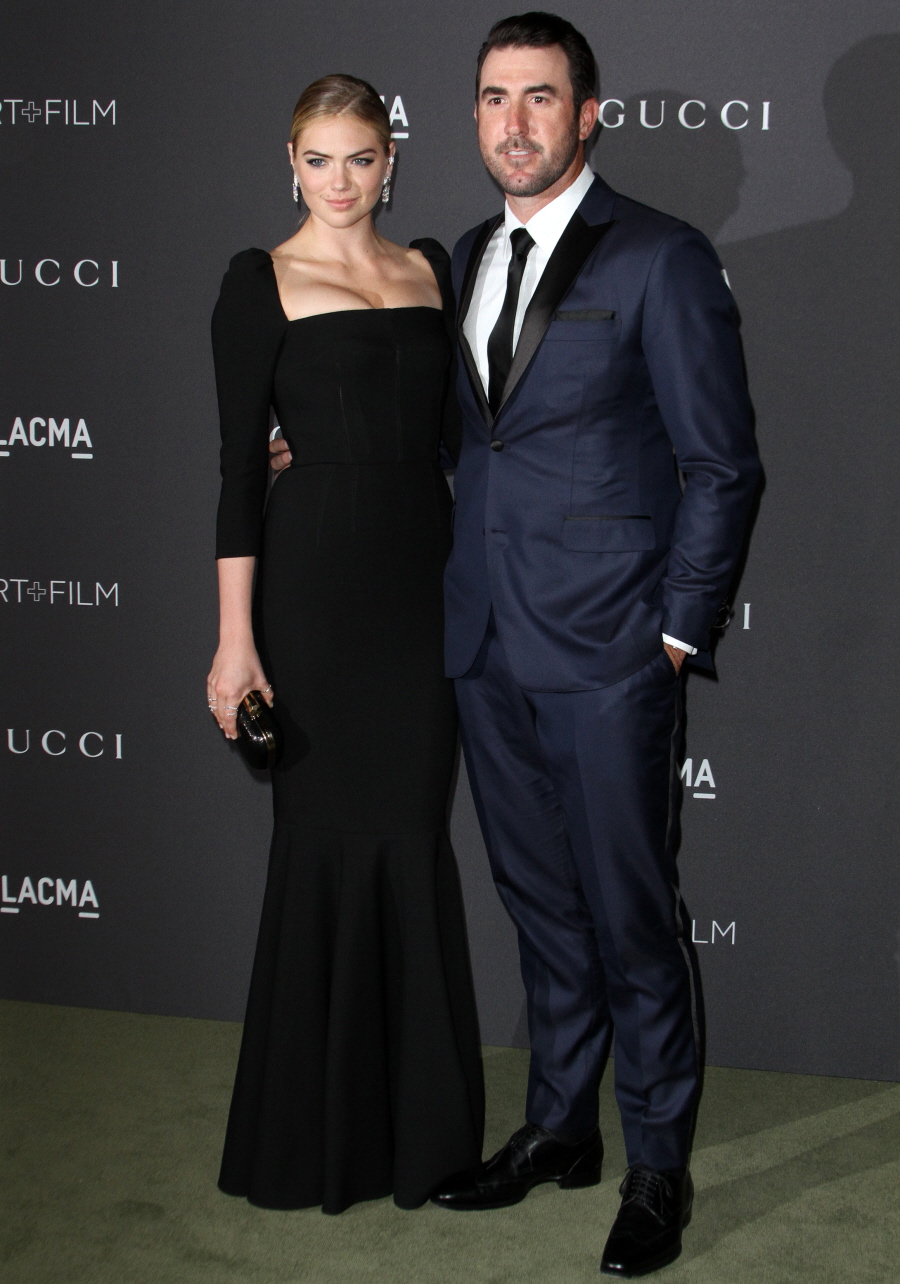 Photos courtesy of WENN.