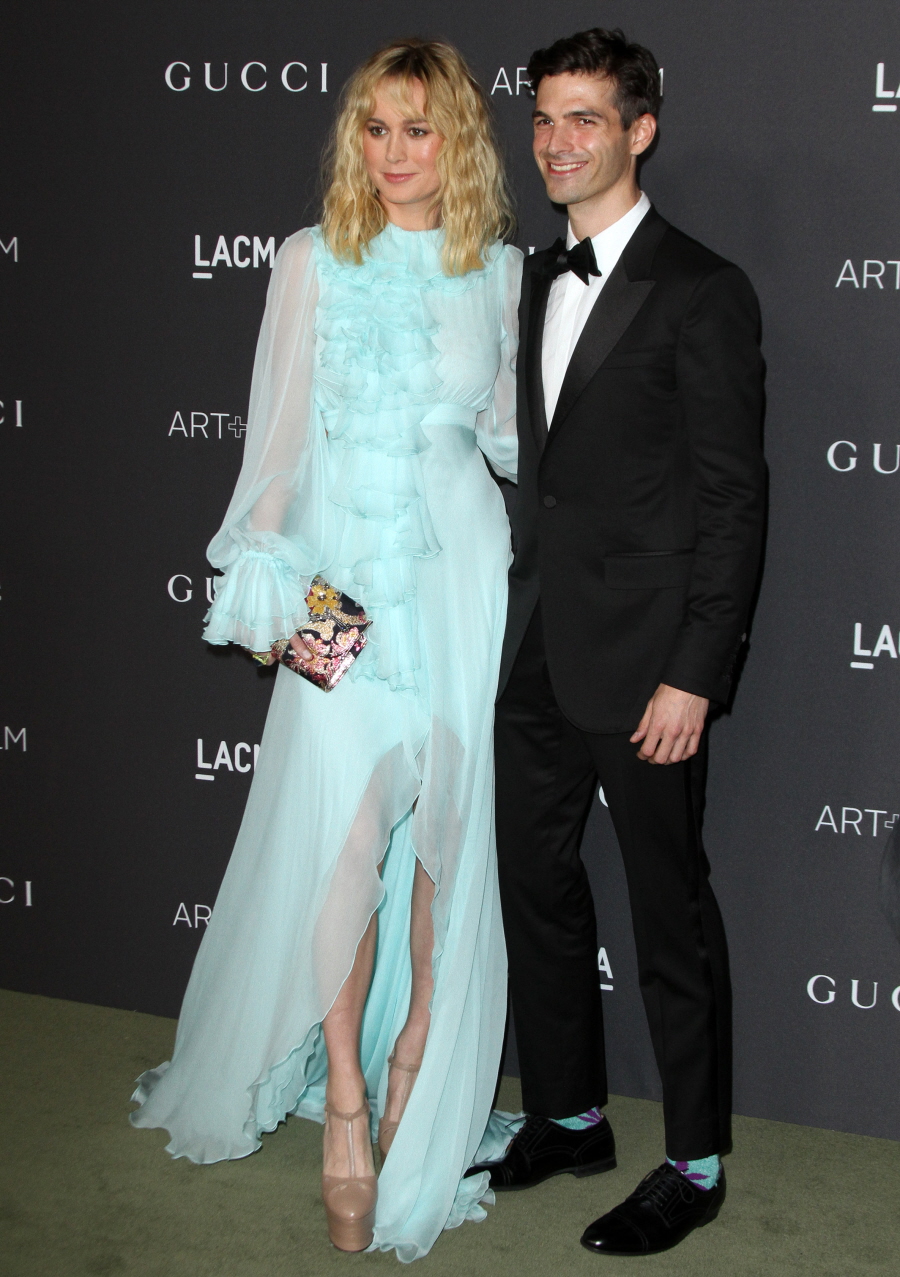 These are photos from this weekend's LACMA Art + Film Gala in Los Angeles. The event was a parade of not-so-great Gucci dresses and really awful hair, for the most part. Like, Gucci was one of the sponsors so that's why we're seeing so many of the gowns and dresses from Gucci's new line. But why was the hair so bad? Hm. This is Brie Larson in Gucci, with her boyfriend Alex Greenwald. I like Brie a lot, and I don't completely hate this dress (I don't like it though). But the hair!! MY GOD. Does she look this way for a film?? I don't even think she's working right now – Captain Marvel is still in pre-production, and she's having some time off. So… why is her hair like this???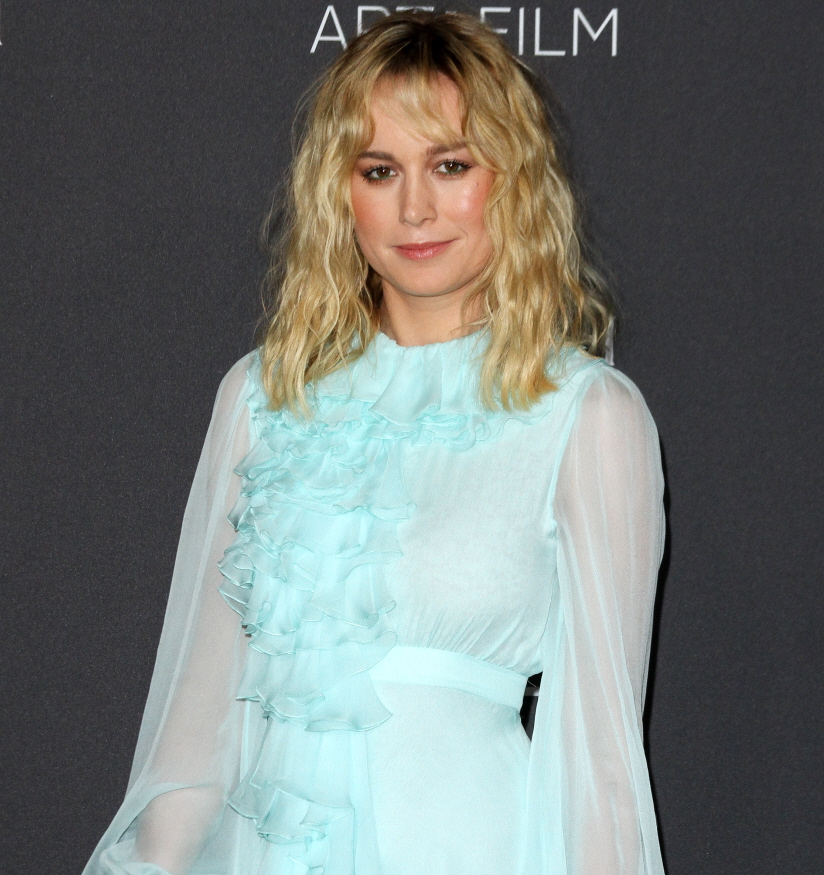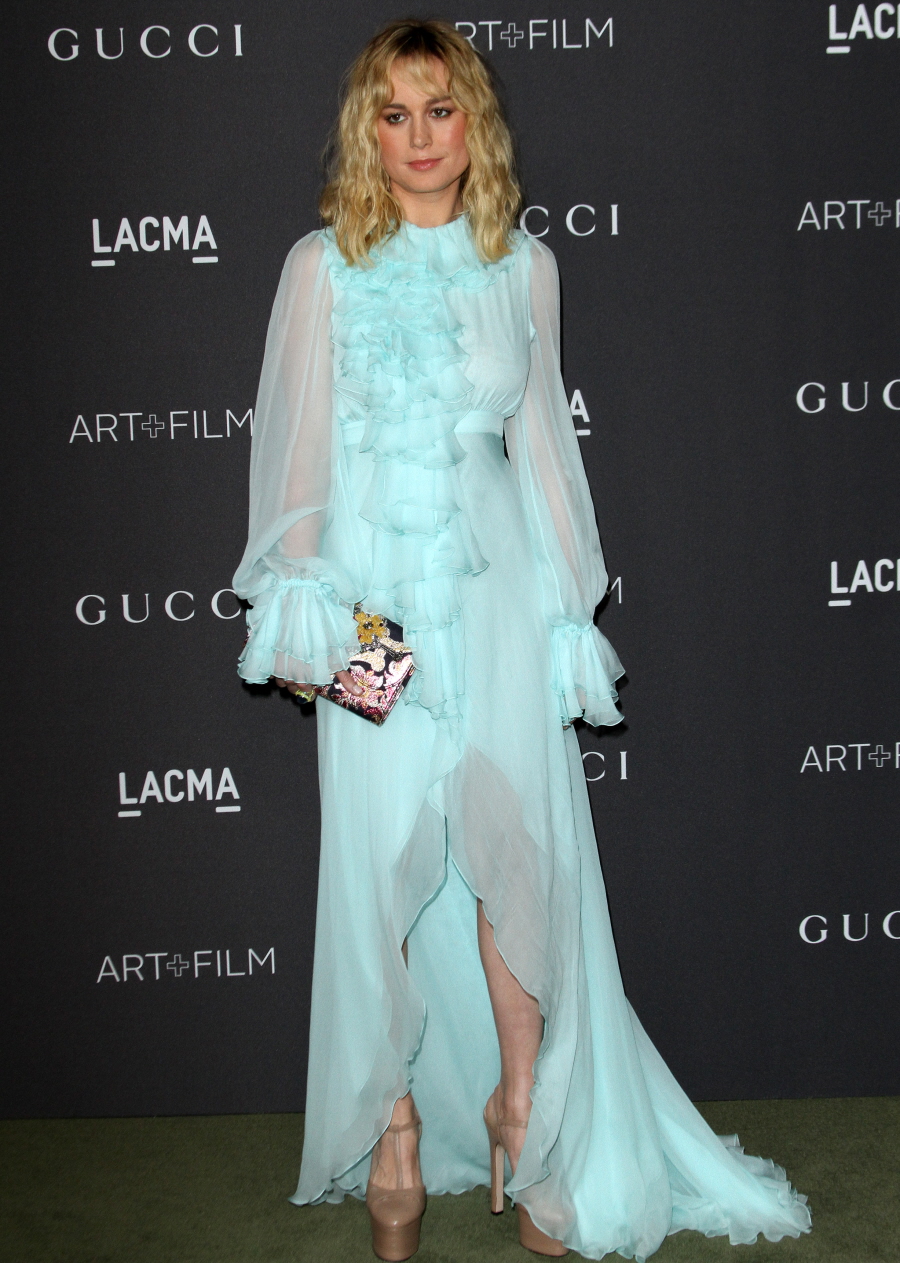 Here's Salma Hayek and her husband. Considering her husband owns half of Paris Fashion Week, you would think that Salma gets the cream of the crop, the best looks from every design house. Maybe she does have access to all that stuff and she just picks out some of the worst pieces. I think my problem with this is that the lining is so obvious and it "ruins" the look of the dress. If this had been lined with black fabric, maybe it would look better?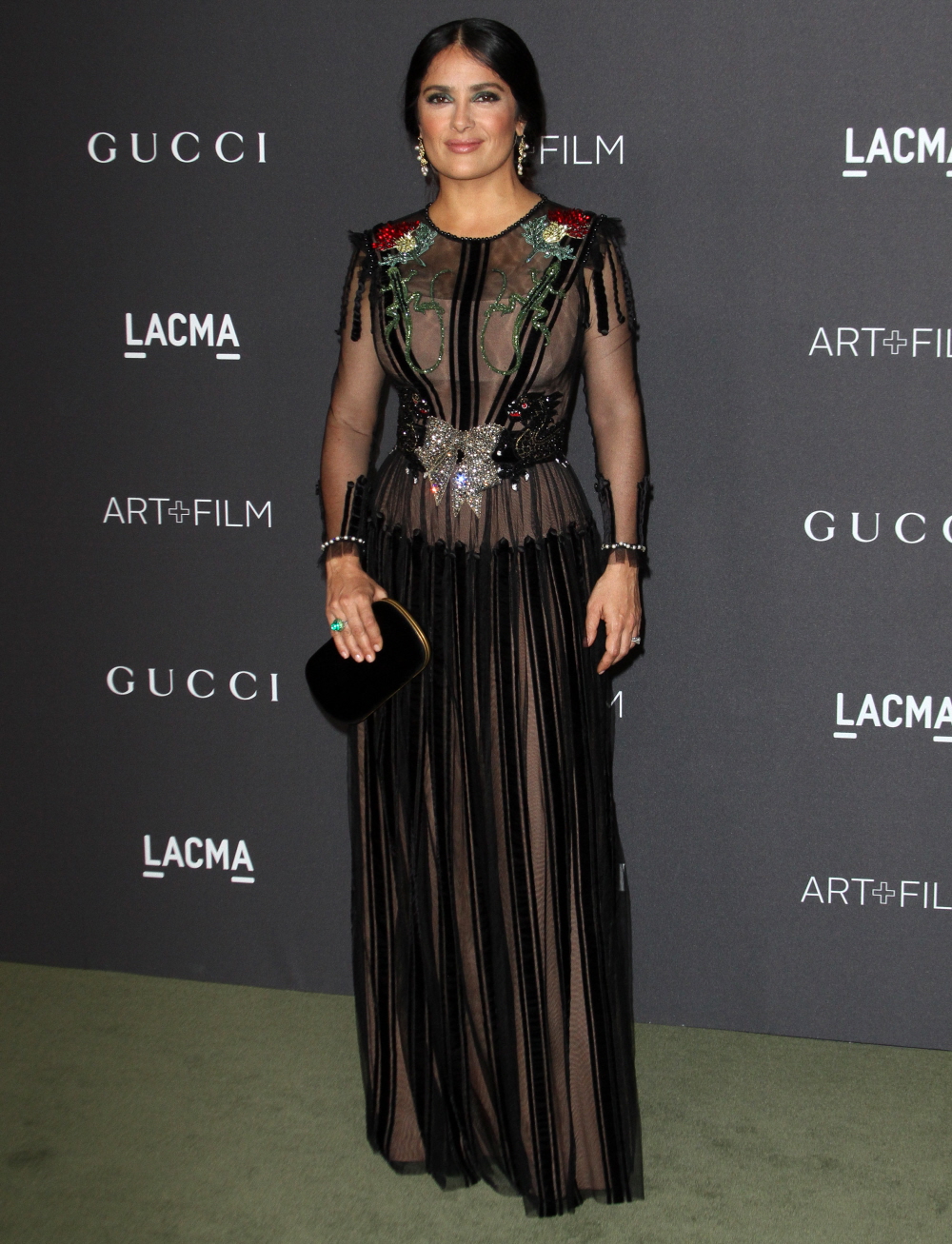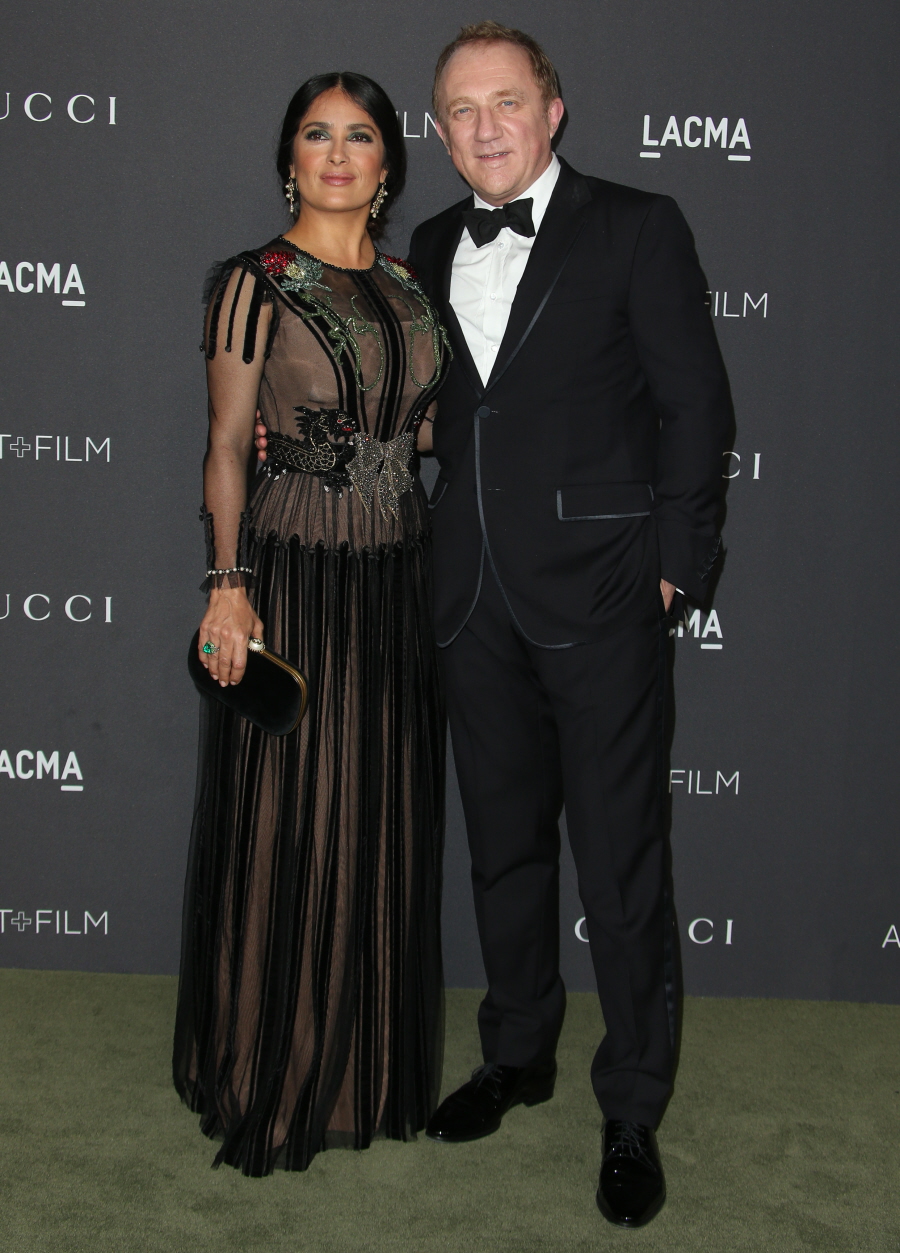 Demi Moore in Gucci. Hahaha. This awful dress almost distracts from the fact that Demi looks like she's had even more work done. I feel like Demi is a Monet now – she looks the same from a distance, but up close, you can see the brush strokes. The dress looks like something from Alice in Wonderland.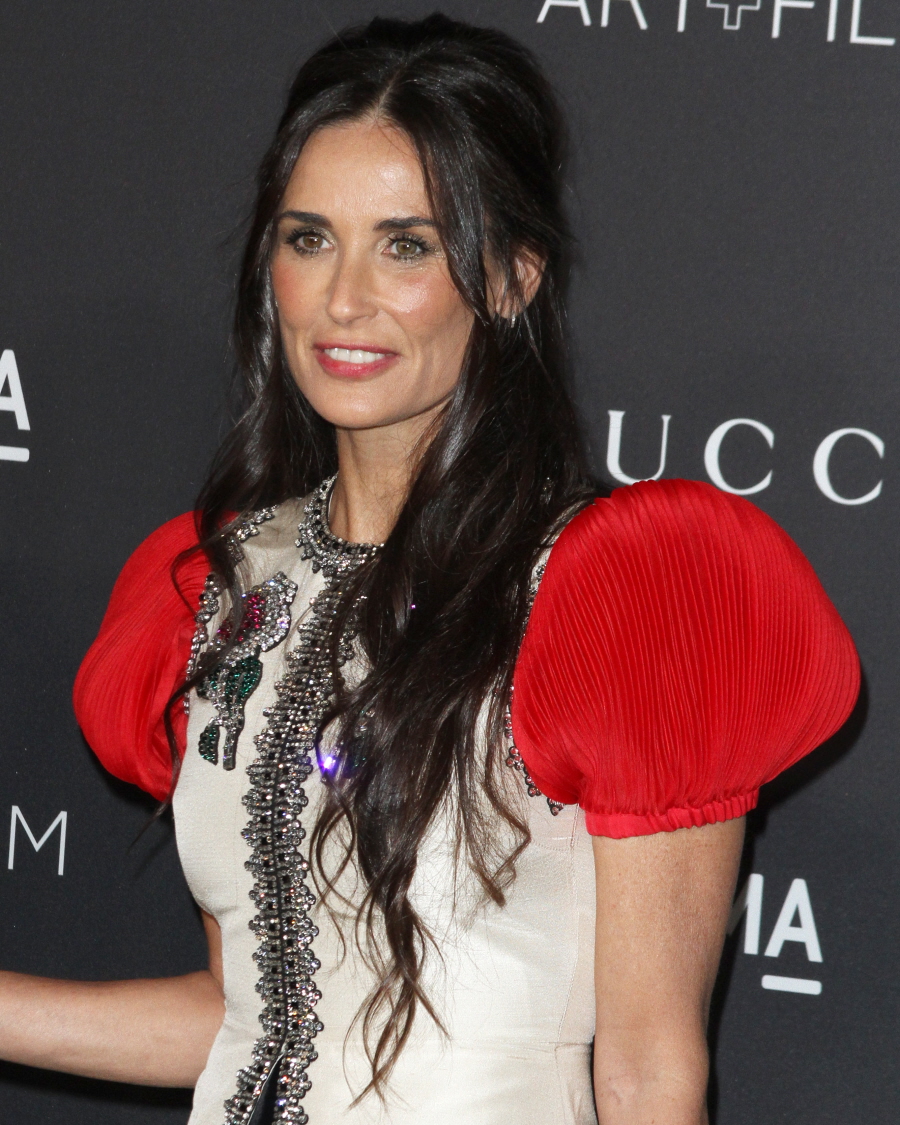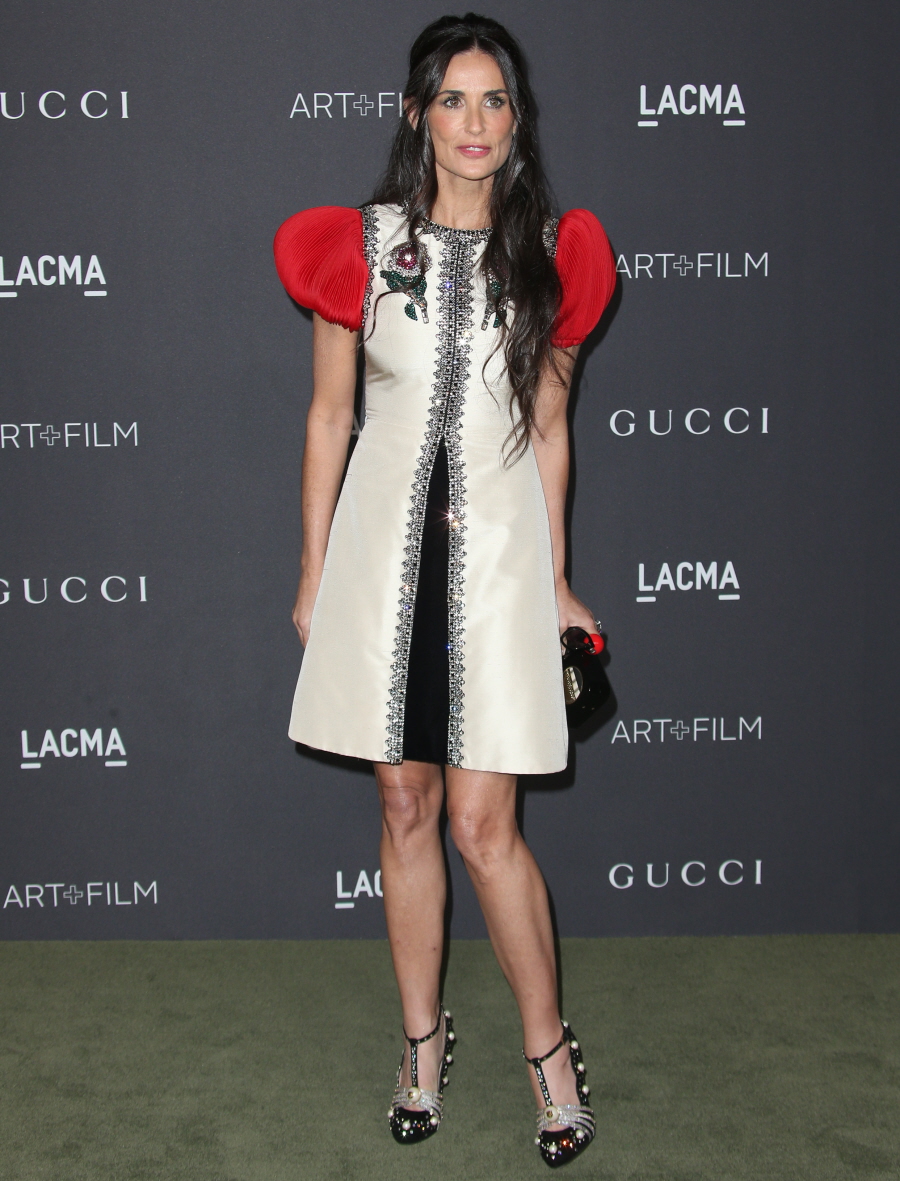 Jaden Smith in Gucci. I wouldn't be surprised if this was a woman's coat. I like his hair!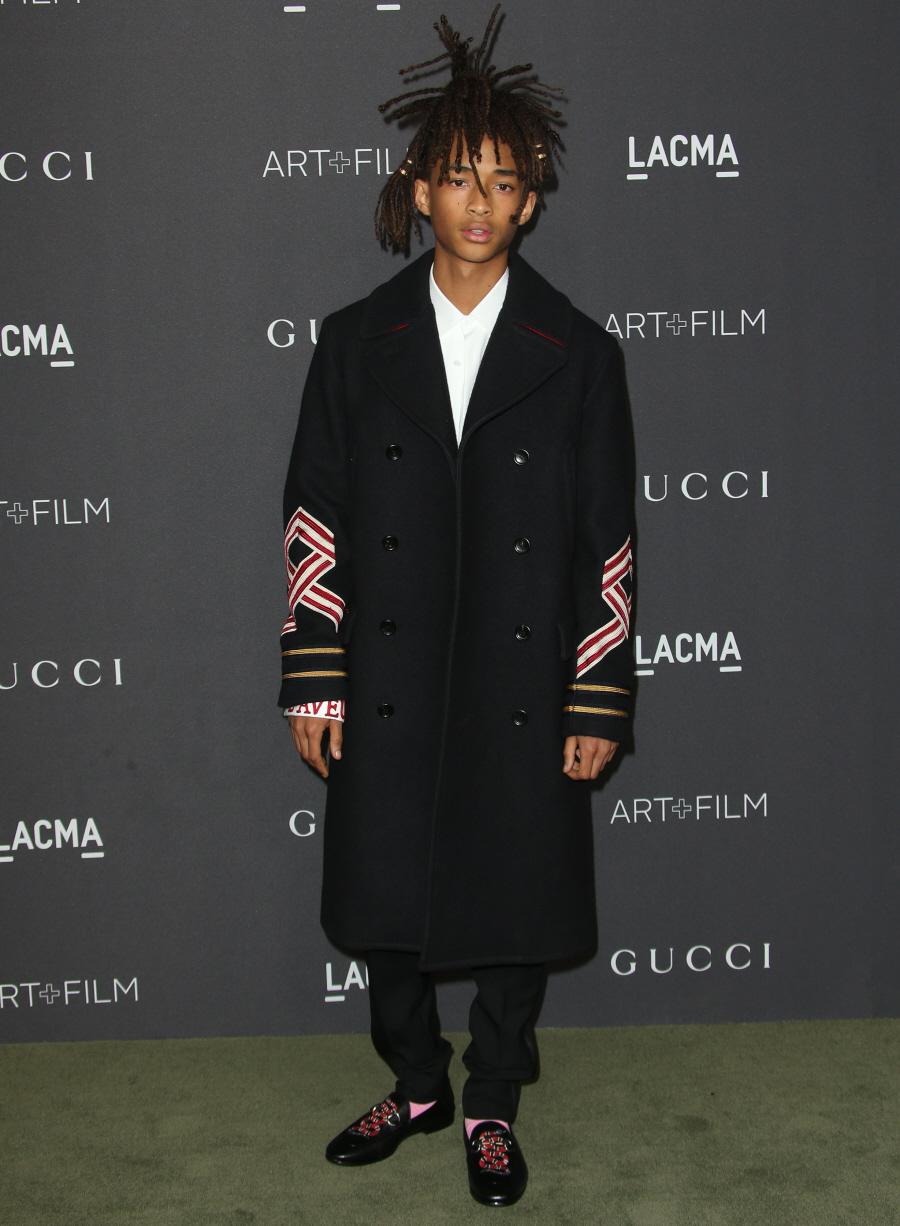 Photos courtesy of WENN.