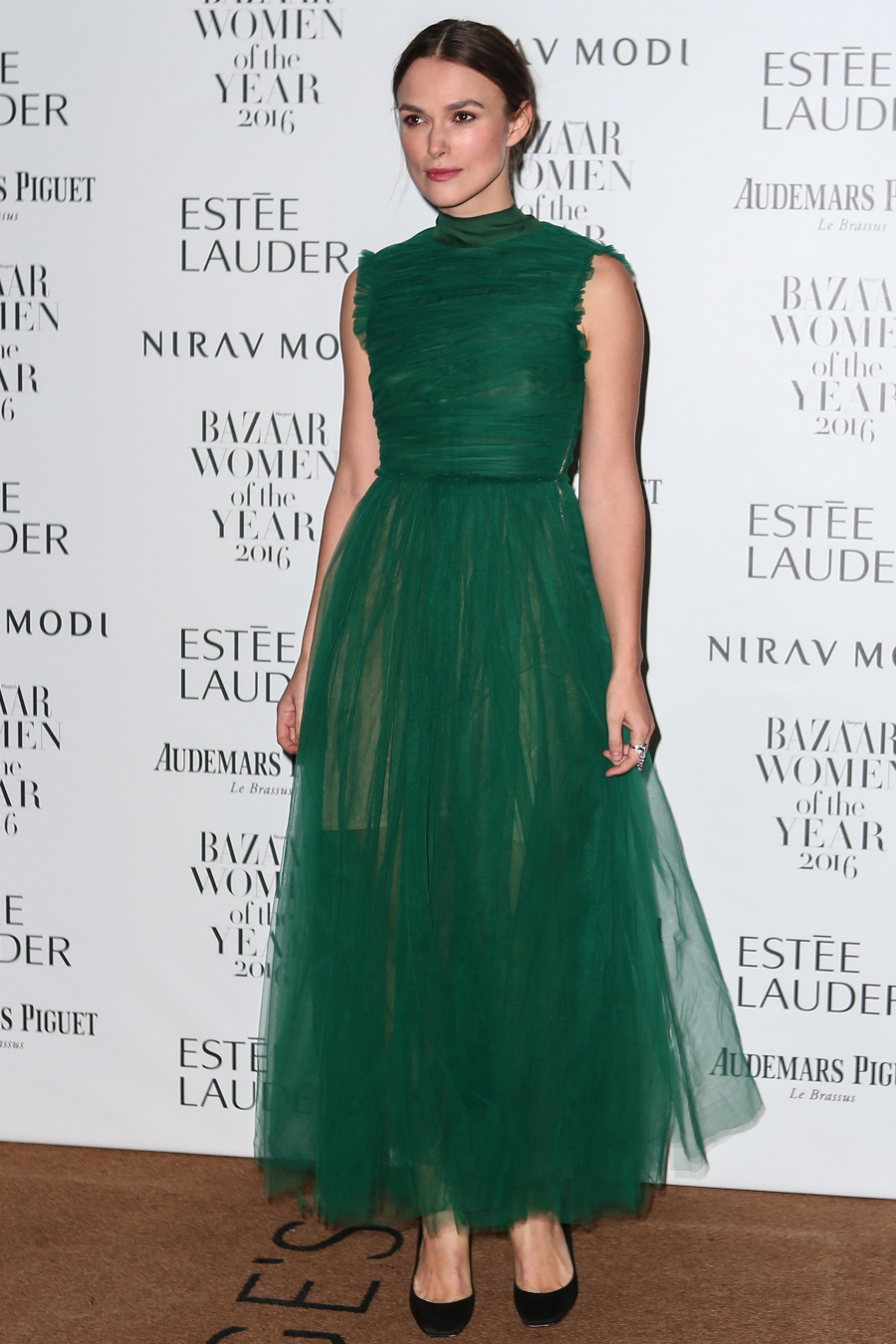 Here are some photos from last night's "Woman of the Year" event for Harper's Bazaar UK, cosponsored by Estee Lauder. They gave awards to Keira Knightley and Emma Watson, amongst others. Keira wore Erdem, probably because the designer was on hand to win an award too. I don't have some hard-and-fast rule about Erdem dresses – I've seen some Erdem pieces which are rather beautiful and some Erdem dresses which are just awful. It depends on the woman and the styling. This Erdem on Keira is… not great. The color is lovely and seasonal (so Christmasy!) but the whole look doesn't really work. The neck is too high and Keira's hairstyle sucks here.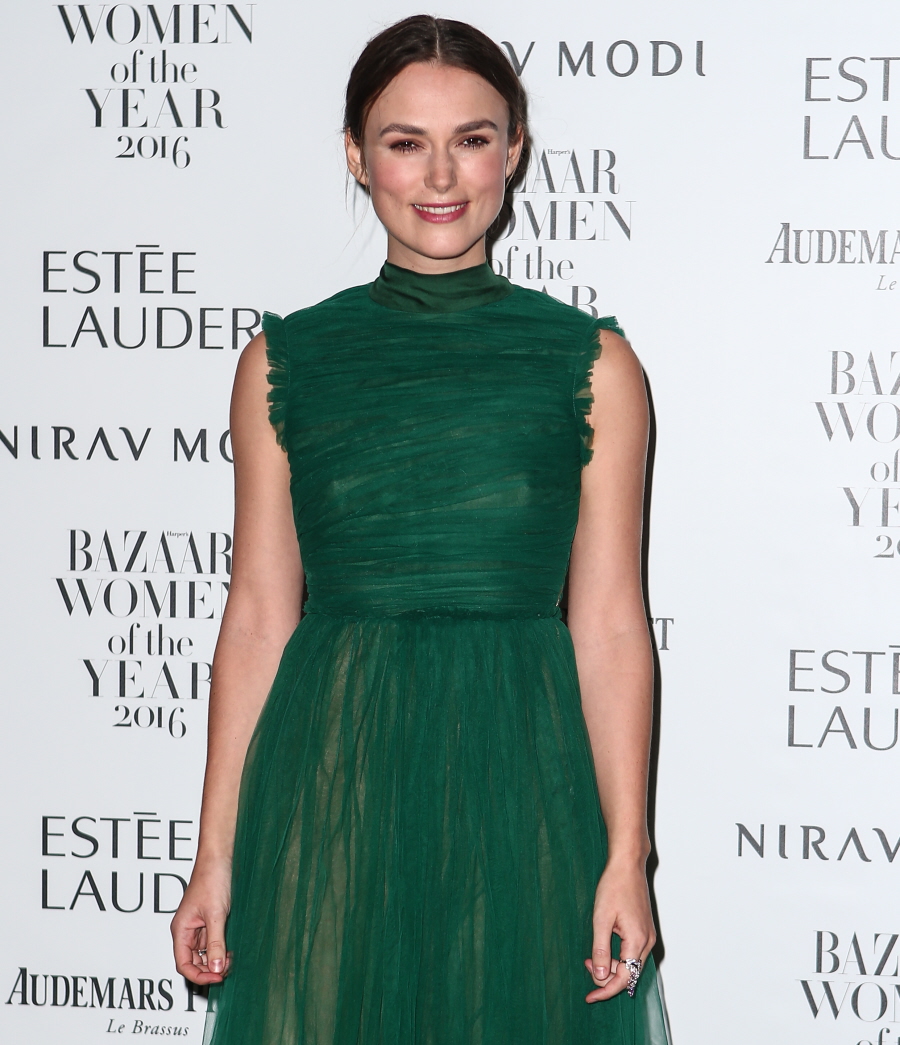 Here's Emma Watson in Dior. This is my favorite look of the event! I don't even mind the ladybug (?) on her crotch. I do mind the hair, but it's not that bad.
Rosie Huntington-Whiteley in Saint Laurent. I like the idea of this more than the execution. Smart black slacks and a glittery top is always a win in my book, but the giant one-shoulder thing ruins it and makes the top look so cheap.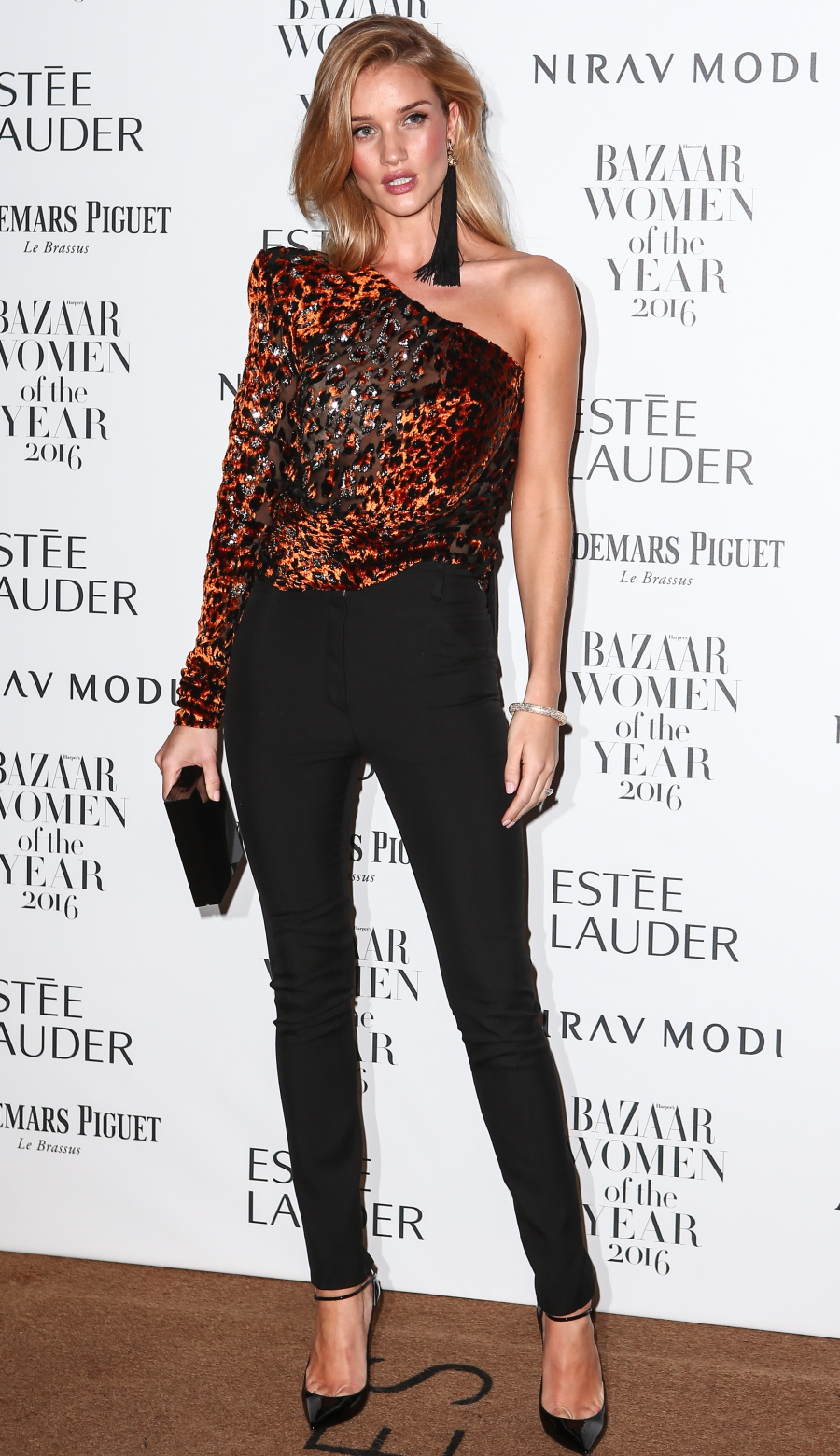 Felicity Jones in Rosie Assoulin. THIS IS AWFUL! She looks like she just draped a flag around herself.
I'm really not into James Norton. If you are into him, God bless.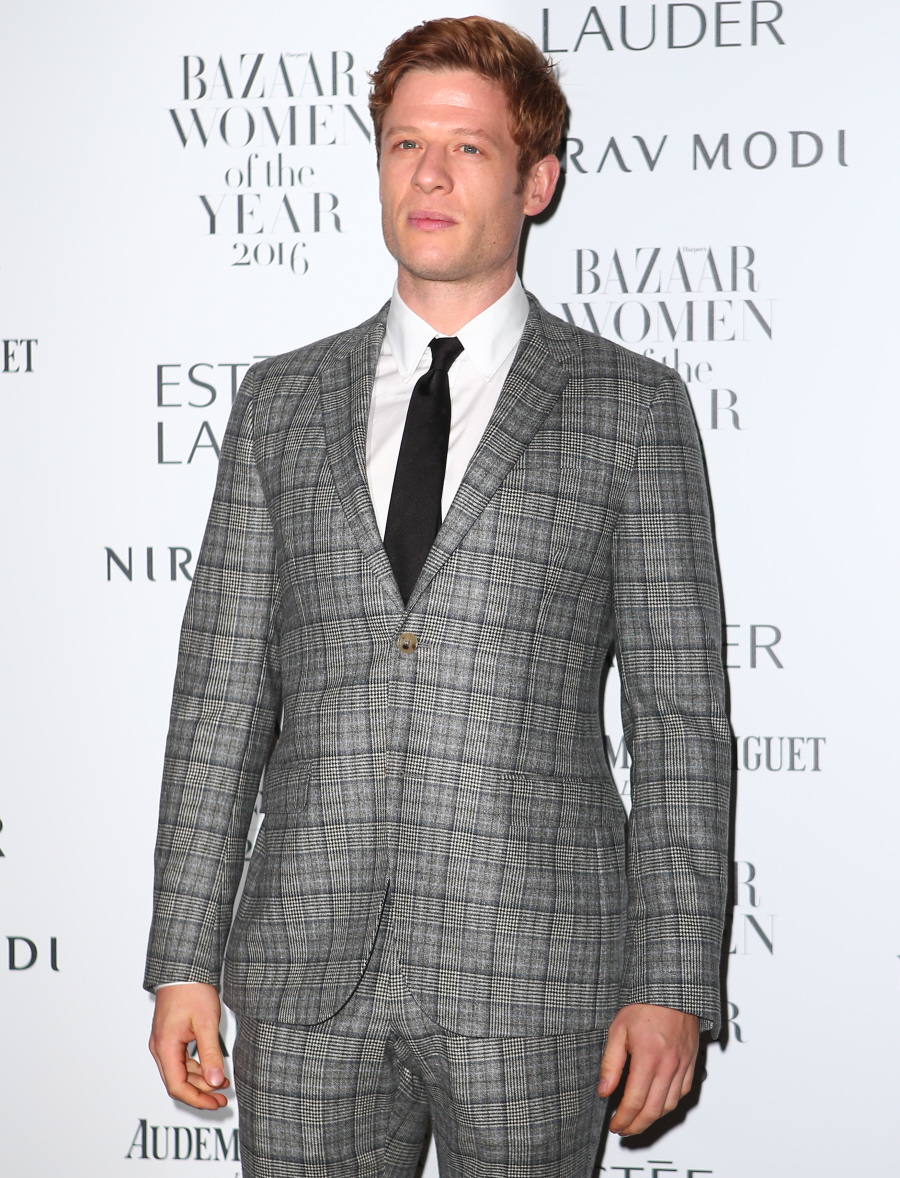 Photos courtesy of Getty, WENN.