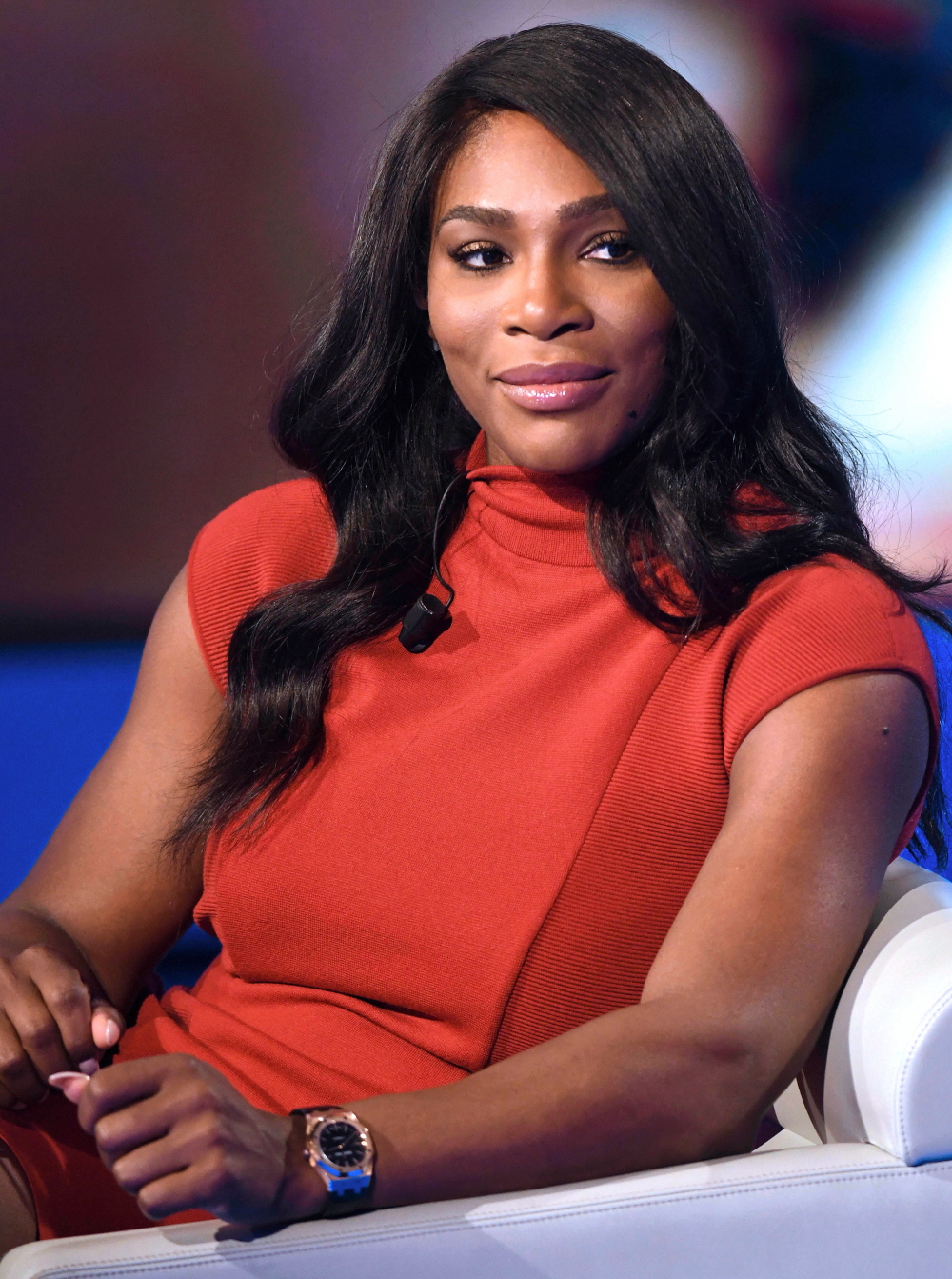 Since I don't really care about Formula 1 or Formula 1 drivers, I've never really cared about Lewis Hamilton or his dating life. I see his name mentioned a lot in association with famous women though, and I always think, "That guy? Really?" Maybe he's the hottest thing on two legs and I have no taste in men. But it seems like a big fuss over a pretty average guy. In the past, he's been associated with/rumored to be dating Rihanna, Nicole Scherzinger, Barbara Palvin and more. And now? Now there's a rumor that he's getting flirty with Serena Williams. Stop it! She's recovering from an injured season!
Serena Williams and Formula 1 star Lewis Hamilton took their new romance public this Halloween. On Monday night, the pair were spotted at 1Oak with a spy, who told us, "They were super flirty. They didn't leave each other's side the whole night."

Williams, who was dressed in bright '80s-style workout gear, and Hamilton, who was done up as Batman's The Joker, have been spending a lot of time together recently. They were spotted holding hands last week after Hamilton won the Mexican Grand Prix.
Can anyone – a Serena-obsessive, please? – tell me what's up between Serena and Patrick Mouratoglou, her coach? I think I know what it is, but I would love to have someone confirm it. I think that they dated for several years when he first began to coach her, which would have been… circa 2011, I believe. Then at some point they broke up but he still coaches her and they still have a lot of love for each other. But she started dating other people, like Drake. And now Lewis Hamilton? Or are those guys just Serena's "cover" while she quietly still dates Patrick? Even though I know there was drama at the start of Serena's relationship with Patrick, I kind of hope they do end up together. Because that man is gorgeous.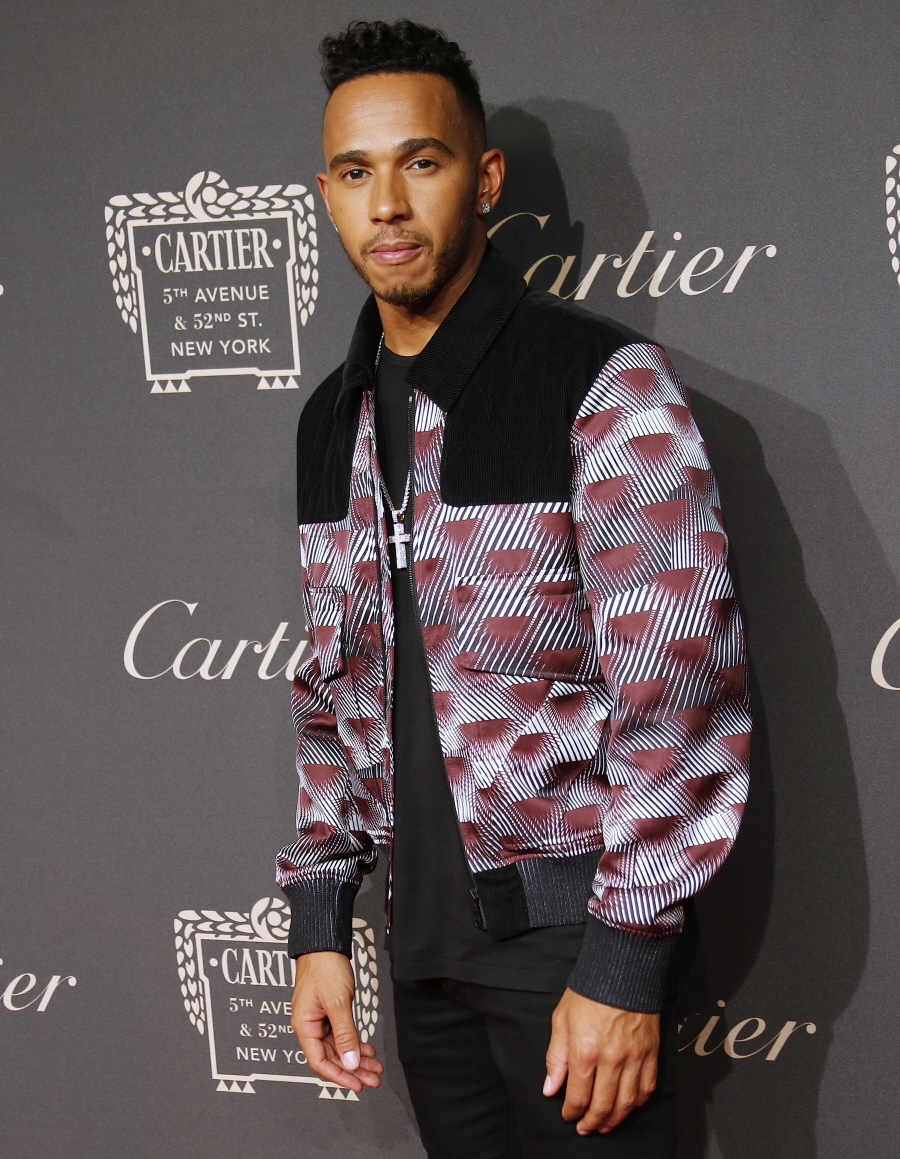 This is Lewis Hamilton as the Joker for Halloween. Serena was… an '80s gymrat? These pics are from the same party (Heidi Klum's Halloween party).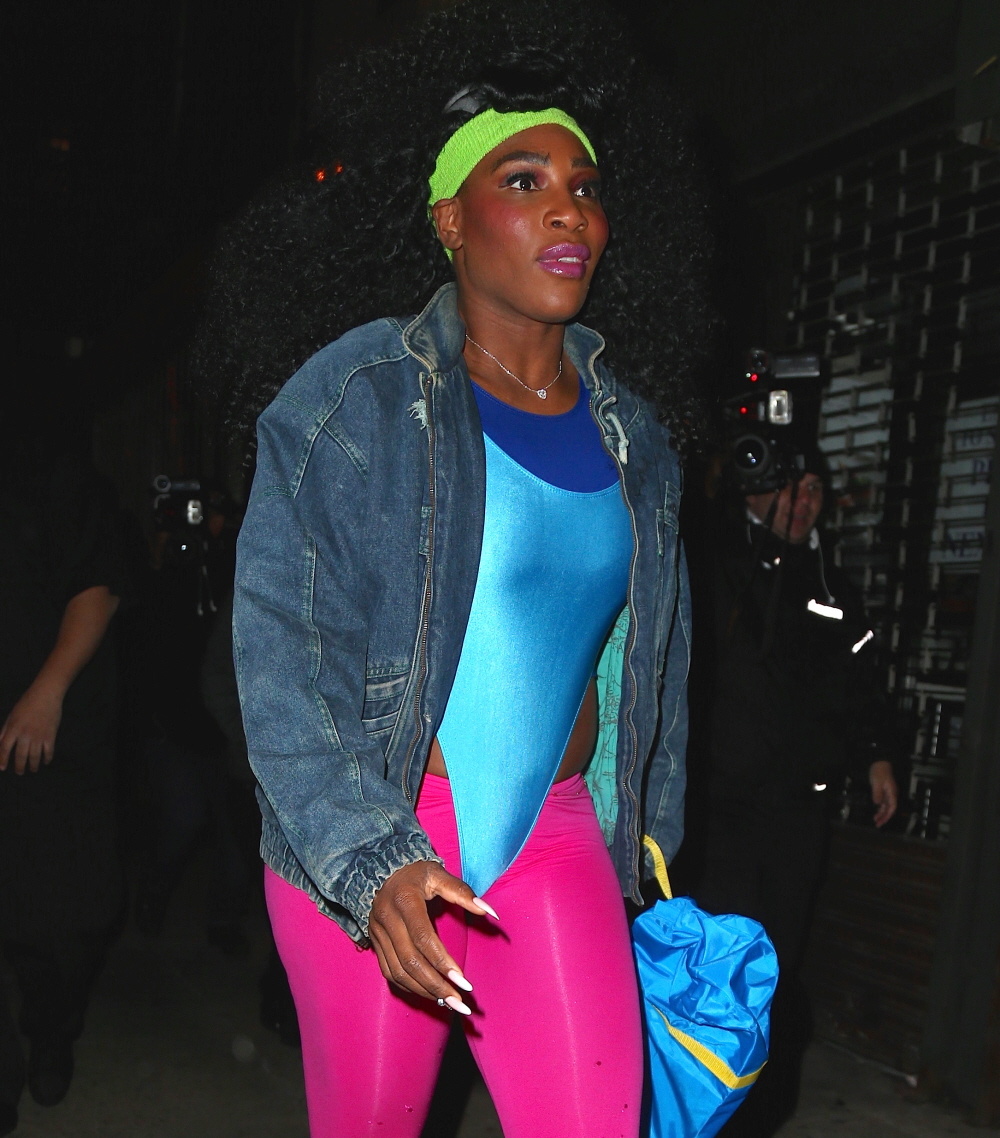 Photos courtesy of Fame/Flynet.