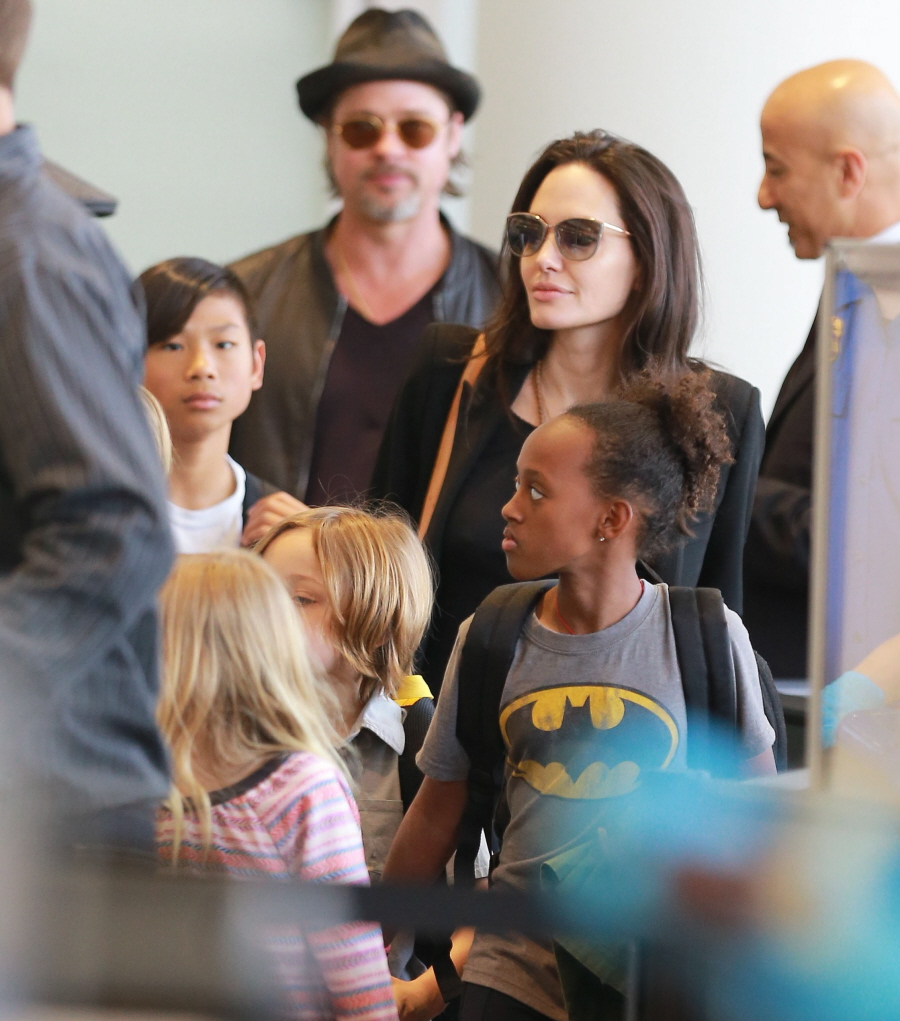 The last time we checked on Brad Pitt and Angelina Jolie's divorce situation, we heard that the DCFS investigation had been extended indefinitely while investigators dealt with additional reports/claims of Brad possibly, allegedly verbally abusing his kids. Before that, we heard that Brad would not be filing his own divorce paperwork, at least not while the DCFS investigation was ongoing. The reasoning behind that, as per sources close to Brad, was that Brad thought the kids were already traumatized and he and Angelina both wanted to negotiate their divorce quietly, just between their lawyers. Well, those sources were wrong. Late Friday, Brad did file his response to Angelina's divorce petition, and he's asking for joint custody of the kids.
Brad Pitt will seek joint physical custody of his six children with Angelina Jolie in their ongoing divorce. The actor filed his response to Jolie's petition on Friday, and is asking to share joint physical and joint legal custody of the children with his soon-to-be ex-wife, PEOPLE confirms. In her Sept. 19 divorce filing, Jolie requested sole physical custody with visitation rights for Pitt.

Custody of the couple's six children — Maddox, 15, Pax, 12, Zahara, 11, Shiloh, 10, and 8-year-old twins Knox and Vivienne — has been a major point of contention between the former couple as they've been locked in divorce negotiations over the past several weeks.

The children remain continue to live with Jolie and a source close to the situation tells PEOPLE: "The kids are Angie's sole focus. She's cancelled everything else – work, everything. She's been home each day, supporting them, helping them with homework, been there constantly. And no, this isn't with a big staff of nannies and helpers."

Meanwhile, a separate source close to the family said recently: "They are still working on issues that they can't agree on. It seems their issues still involve the kids."

"Brad and Angie haven't had any contact, and it's all being worked out via their teams," said the family source recently. "It's just a sad situation."
Everyone gets mad when I try to read the tea leaves either way, but I honestly don't know how to interpret this. First his side makes a big deal about how he's not going to respond to Jolie's divorce petition, and now he's coming out the gate, guns blazing, which (to be fair) reflects how Jolie dropped the divorce papers on him in the first place. My guess is that the two sides were trying to work through everything quietly but they couldn't agree, which is why Brad filed a response. As for People's quotes about how Angelina has canceled everything to be with the kids… sure. I think we need to define "big staff of nannies and helpers" though. But whatever, just nitpicking.
I also wonder what Brad's promotion for Allied is going to look like. It comes out on November 23rd, two and a half weeks from now. No magazine interviews, obviously. But will he do some TV interviews? And is that what the divorce response is about? Did he want to get some of the sh-t nailed down before he has to speak on the record in the midst of a promotional tour?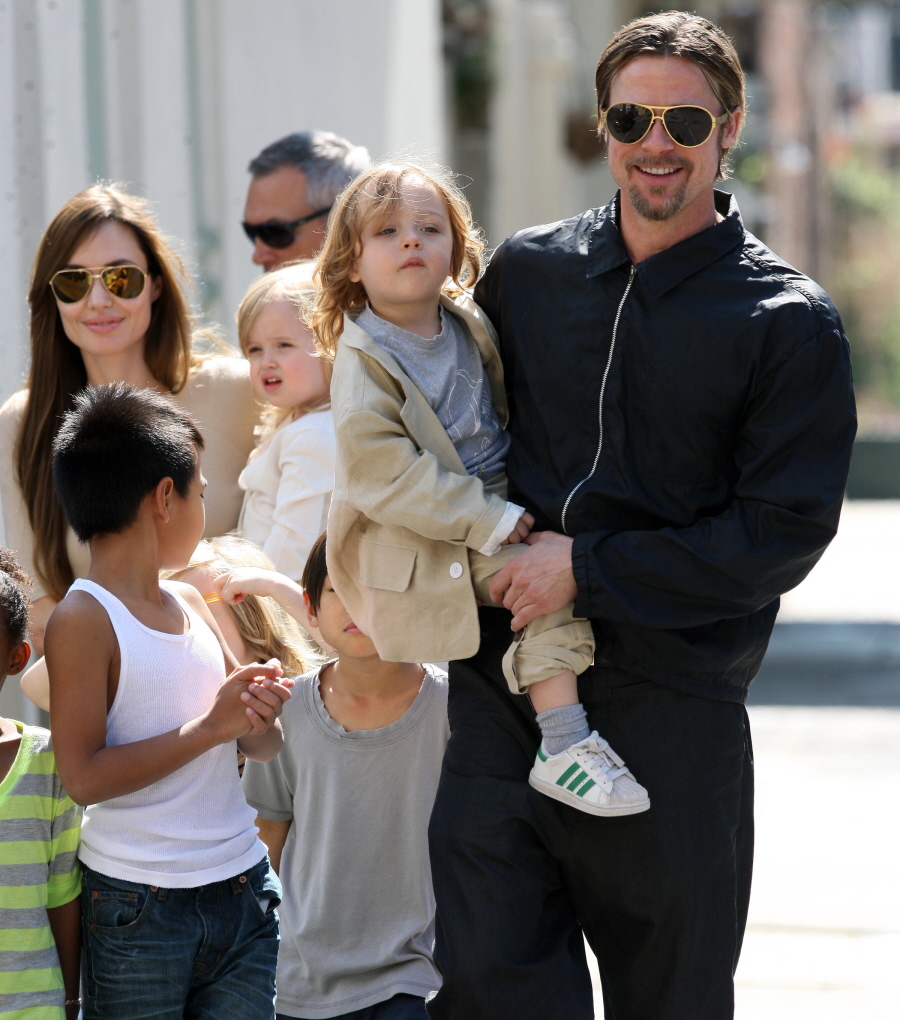 Photos courtesy of Fame/Flynet.