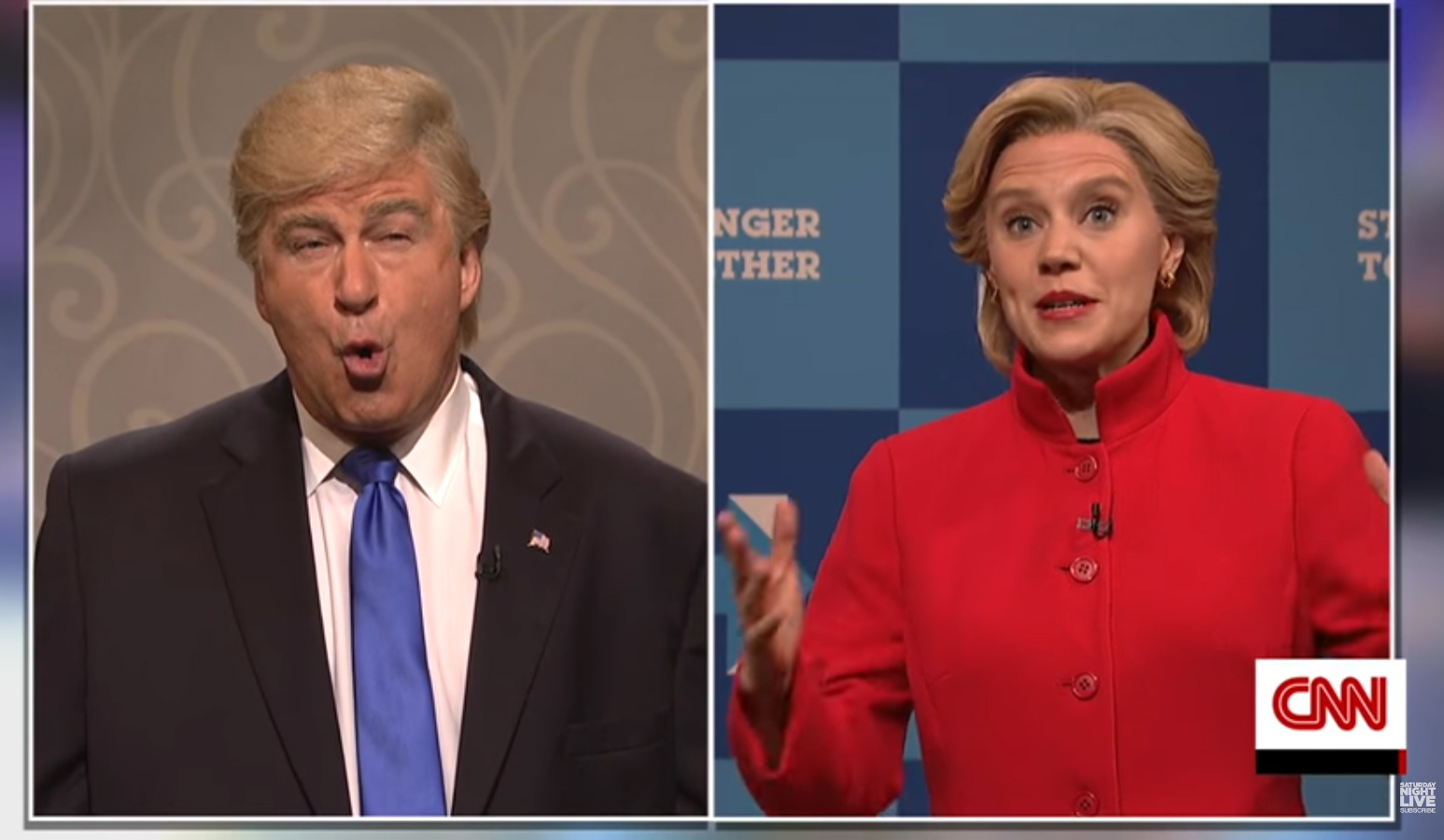 Saturday Night Live's final episode before the election aired last night. In previous years, presidential candidates will try to make cameos or appearances on the pre-election episode, but not this year. So we were treated to this cold open skit with Kate McKinnon's Hillary Clinton and Alec Baldwin's Donald Trump. The first part of segment is about the media's false equivalency, and how Trump could make out with FBI agents and Vladimir Putin on live television and journalists would still be like, "About those emails, Hillary!" But then in the last third of the skit, Kate and Alec give up on their personas and decide to run out of the studio and hug people around Times Square. I wouldn't have thought it would be that amazing, but I actually teared up a little bit.
Benedict Cumberbatch was the host last night and so far they've only put up a handful of Bendy-skits. There was this toilet joke that it's a takeoff on the famous Apple commercial.
And here's Bendy playing a stripper for a grandmother's bridal shower. And there are bonus Chicago Cubs!
Speaking of the Chicago Cubs, this happened on Weekend Update. It was super-cute to see the New York audience celebrate the Cubs. Also, so many of the SNL people come from Chicago's Second City and still identify as Chicagoans.
As for the rest of the show… TV critics said that SNL was struggling to write roles for Benedict, which I can believe. If he could do better accent work, he might have broadened his chances, but he's basically at home playing posh intellectuals for a reason, you know? There was also disappointment that SNL did do more political stuff in general considering the timing, but whatever. I think everyone's just sick of everything at this point. There was this nice promo ahead of this week's episode too: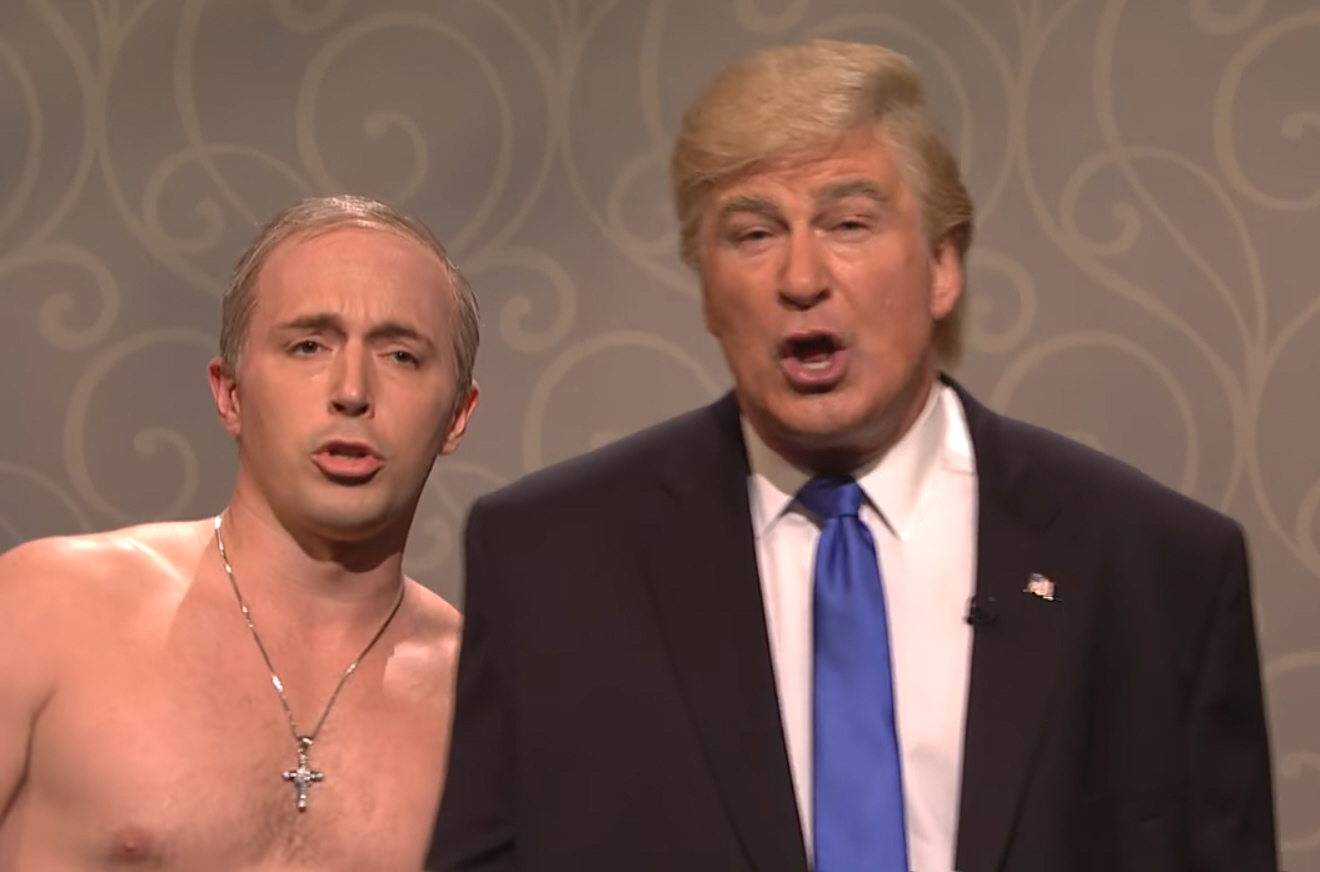 Screencaps courtesy of SNL.