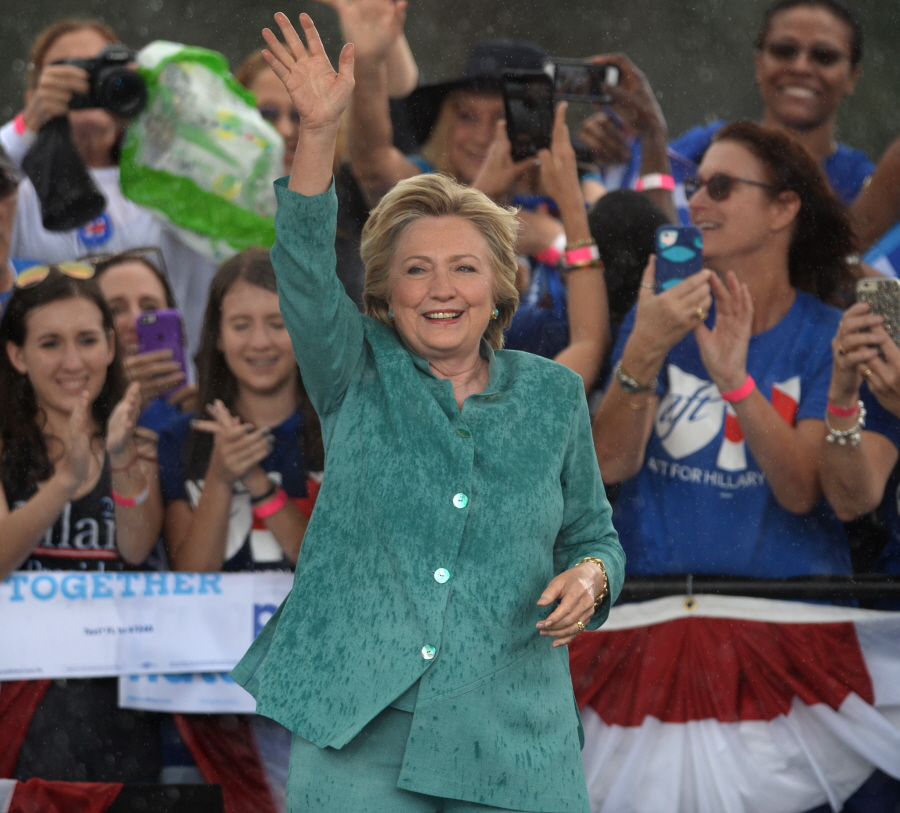 Before we get into the James Comey news, I just wanted to post the video of LeBron James introducing Hillary Clinton at a rally in Cleveland on Sunday. LeBron endorsed Hillary last month, and in the final days of the election cycle, the Clinton campaign has brought out all of her highest-profile endorsements, like Beyonce, Jay-Z, Katy Perry, Stevie Wonder and now LeBron. Most professional athletes are encouraged to avoid politics, lest they alienate half their potential fanbase either way. But LeBron – and other NBA stars, and other pro athletes, to be fair – have grown into their roles as advocates and activists. Personally, I love that LeBron did this.
As for Hillary Clinton and the ZOMG EMAILS, nine days after James Comey sent the letter to Congress informing them about the emails discovered on Anthony Weiner's computer, FBI Director Comey has sent a new letter to Congress. The letter is basically one gigantic "my bad, nothing to see here, we're cool, right?"
Just over a week after FBI Director James Comey rolled a grenade into the presidential race by announcing the arrival of new evidence in the Hillary Clinton email probe, he offered what amounted to a "never mind" Sunday, notifying Congress that the newly discovered messages wouldn't change the bureau's conclusion that no prosecution of Clinton was warranted.

In a letter sent to House and Senate committee leaders, Comey said FBI agents had completed their review of all messages to or from Clinton on a laptop seized last month from the estranged husband of a Clinton aide and had found nothing momentous.

"Based on our review, we have not changed our conclusions that we expressed in July with respect to Secretary Clinton," Comey wrote. "I am very grateful to the professionals at the FBI for doing an extraordinary amount of high-quality work in a short-period of time."
As many have pointed out, this is unlikely to sway any votes either way, because at this point, there's simply a miniscule number of truly undecided voters anyway and if you're a voter whose biggest concern this year is Hillary's emails, then you weren't going to vote for her anyway. Besides that, Director Comey basically has support from zero people at this point. Best case scenario: Director Comey broke DOJ and FBI protocol – not to mention violating the Hatch Act – just because Comey was scared that his own people were going to leak damaging information and HE would look foolish. His main concern was self-preservation and his own image, not the republic. Obviously, Donald Trump is back to whining about how everything is "rigged." Love it. His own surrogates – Rudy Giuliani – tried to rig it for Trump and now everyone is like, "Huh, we need to have hearings on this after the election."
Here's your feel-good story of the morning: Senate gremlin and outgoing minority leader Harry Reid has built an amazing political machine in Nevada and he's delivered that machine to Hillary Clinton.
Photos courtesy of Fame/Flynet, WENN, Getty.