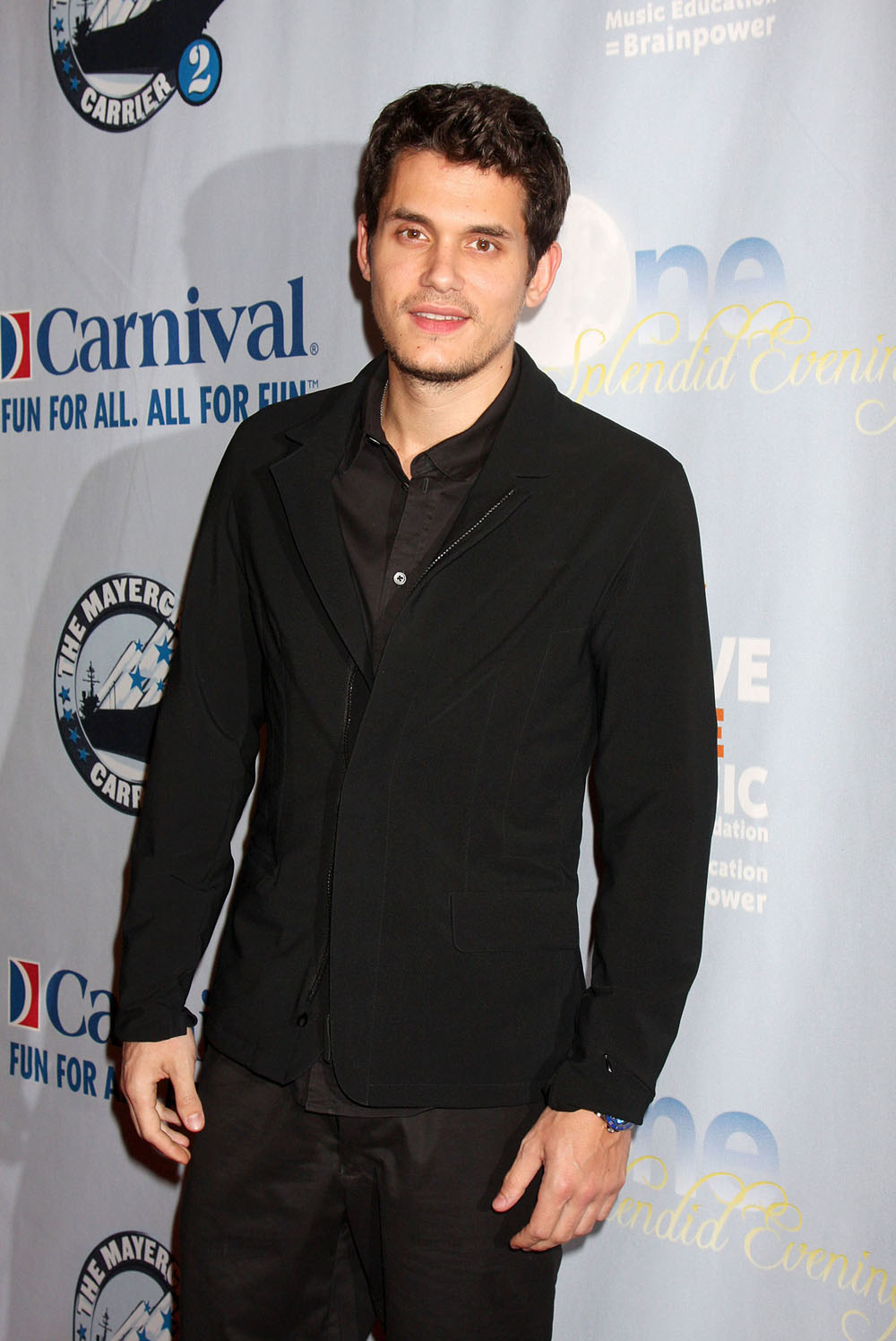 Just in case we didn't have enough evidence that John Mayer's a player, here's another anecdote to put in his file. A few years ago Mayer saw 21-year-old pop country singer Jessie James at a restaurant in New York City. Though he was surrounded by women at his table, he sent someone over to get her to go back with him to his hotel room – along with all the other women. Throughout the night he hit on James, but without much luck. By the end he was left with nothing more than text messages, telling her he wanted to tuck her in.
John Mayer once tried to pick up pop starlet Jessie James by text-messaging her, "Let me tuck you in."

James told "Boomer & Craig" on WFAN Sports Radio that she met the singer-songwriter in Manhattan.

"He had someone send for me [from] across the room," James related. "He had a bunch of girls with him and he said, 'We should [all] go back to my apartment.' "

She said Mayer left first to avoid the paparazzi, and when they got to Mayer's apartment, "We were all hanging out and everyone started to gradually leave. It was just he and I at this point. I told him, 'I need some taxi money, I'm gonna go home now.' "

Mayer asked James for her number and she gave it to him before leaving.

She recalled, "He texted me throughout the entire night while I was at the hotel room," leaving messages like, "Let me tuck you in. I want to see you."

While the show's hosts labeled Mayer "a douche," a friend of his shrugged it off, "He met her two years ago, it was not a big deal."
[From Fox News]
Though I'll take just about any opportunity I can to make fun of John Mayer, I really don't think this story is all that bad. At least for Mayer. The only way I find it excessively creepy is that he was surrounded by lots of women. Somehow I imagine he kept hitting on them and as each one dropped off, he moved on to the next. And texting her throughout the night, even though she was in the room, is pretty lame. Something tells me that even though he's famous – and I'm not going to lie, he's nice to look at, as long as he doesn't talk – he doesn't have the easiest time getting some. I'm sure it's simpler for Mayer than most guys, but part of me thinks he's so over-the-top because he strikes out a lot.
He probably ends up with a girl whenever he wants, but I'm guessing he hits on ten a night that turn him down. Those aren't great odds.
Here's John Mayer at 'One Splendid Evening' sponsored by Carnival Cruise Lines and benefiting VH1 Save The Music Foundation held at Port Of Los Angeles on March 26th. Images thanks to WENN .