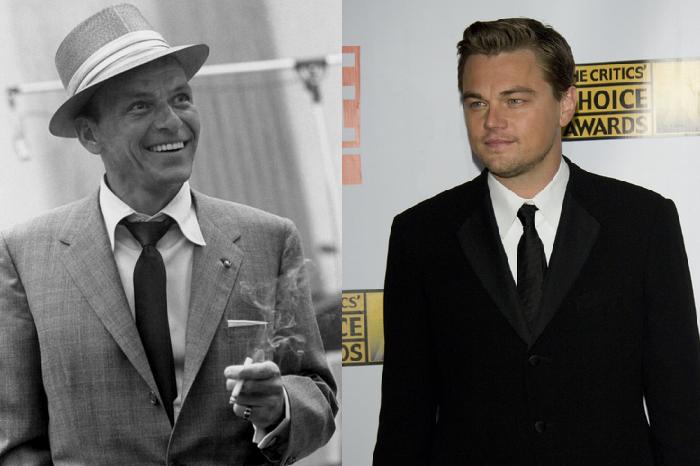 It was only a matter of time. Martin Scorsese has teamed up with Universal Pictures to direct a biopic on the late Frank Sinatra. In the lead for the role is Leonardo DiCaprio, which would make sense considering that he has been in four of Scorsese's last films: Gangs of New York, The Aviator, The Departed, and Shutter Island. Even Sinatra's family has approved the film, including his daughter Tina.
Although no actor is attached to star in the film, Schulman said Leonardo DiCaprio is an obvious candidate because he has become Scorsese's go-to actor over the past decade, having starred in the director's past four features: "Gangs of New York," "The Aviator," "The Departed" and the upcoming "Shutter Island." Because any music in the film will come from Sinatra's recordings, it will not be necessary to cast an actor who is a proficient singer.

The process of acquiring the late entertainer's life and particularly music rights was "very complicated, as you can imagine," Schulman said, because of the multiple parties involved. "The responsibility we are taking on to tell his story — that would cause anyone to be very careful about who they grant these rights to," she added. "Everyone knows that Marty Scorsese is a final-cut director. So there had to be a lot of trust that he would tell this story in a way that didn't destroy (Sinatra's) memory."

Project marks the first bigscreen pic to be made about the Hoboken, N.J., native, whose life provided endless fodder for the gossip columnists because of his tumultuous love affairs, infamous friendships with the likes of President Kennedy and possible Mafia ties. Schulman described the story as an unconventional biopic that will touch on all phases of Sinatra's life.

"My father had great admiration for the talent of the people he chose to work with, and the talented people who worked with my father had great admiration for him," said Tina Sinatra. "It is personally pleasing to me that this paradigm continues with Marty Scorsese at the helm of the Sinatra film."
[from Variety]
Leonardo DiCaprio has been out of the spotlight for quite a while. He's a bit of a recluse as it is, and after his break up with Gisele he seems to have disappeared except for the big screen. He's dating Bar Rafaeli, who was on the cover of Sports Illustrated, but that's about it – until a week ago when we reported that Lindsay Lohan gave him a lapdance at a club. She seems to be good at tainting anyone in her path.
How do you feel about Leo DiCaprio playing Old Blue Eyes on screen? Do you think they look enough alike?