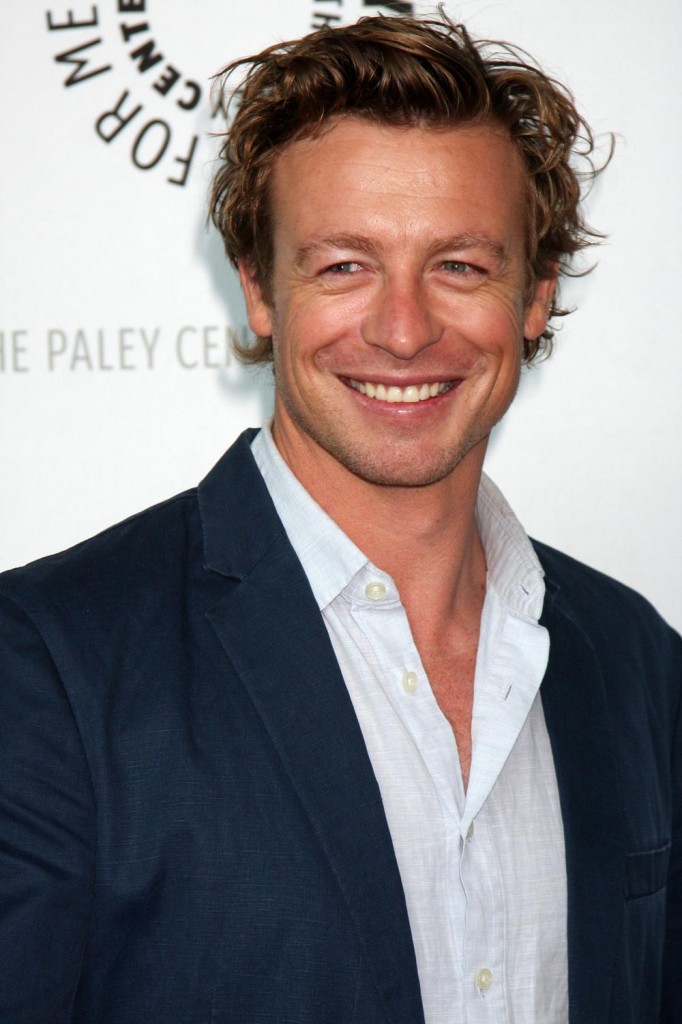 The Mentalist's Simon Baker is a hero. And no, I'm not talking about the heroic nature of those beautiful dimples or the courage of those golden locks. No, I'm speaking of this report from the National Enquirer, which claims that Simon Baker is such a hero/saint/lovely man that he sort of rescued a pregnant woman who thought she was going into labor. To be fair to the woman, Simon might have been the reason the woman started having contractions.
CB wants me to point out that this comes from Mike Walker's gossip column in the Enquirer, and that Walker has a habit of running unverifiable hero stories about stars. CB thinks it's filler, and ordinarily I might agree, but this Simon Baker story has the whiff of plausibility. I'm biased, though. I adore Simon, he's lovely. And I also think that if I was in a similar situation as this woman (pregnant, in a confined space with those dimples), I would have a major freak-out too:
He plays "The Mentalist" on TV, but Simon Baker never got any psychic foreboding that he'd affect a woman's womb when he boarded an elevator in a BevHills office building – and a pregnant woman flipped when she spotted the stufly Aussie, gushing: "Ohmigod, I know you. You're that beautiful man on my favorite show!"

Simon smiled and thanked her, and the woman – who was headed for her OB-GYN's office – literally started jumping up and down as the elevator rose, and asked if he'd pose for a pic.

Simon agreed and stepped out to take the shot when the elevator stopped at her doc's floor – but the woman suddenly grabbed her tummy and shrieked: "I think my baby's coming!"

Turning white as a sheet, Simon helped the woman into the doc's office, then split quick when told mommy-to-be was just having a false alarm.
[From The National Enquirer, print edition, May 25, 2009]
Whiff of plausibility? Yes! It's not as if the story is about how Simon Baker single-handedly delivered a baby on an elevator. He just walked the woman to her doctor's office, which was probably a distance of twenty feet. It was a nice thing to do, and Simon has always seemed like a nice guy. What do you think the chances are that this woman was just faking labor to spend a little more time with Simon?
Simon Baker is shown on 4/17/09 and 3/23/09. Credit: WENN.com