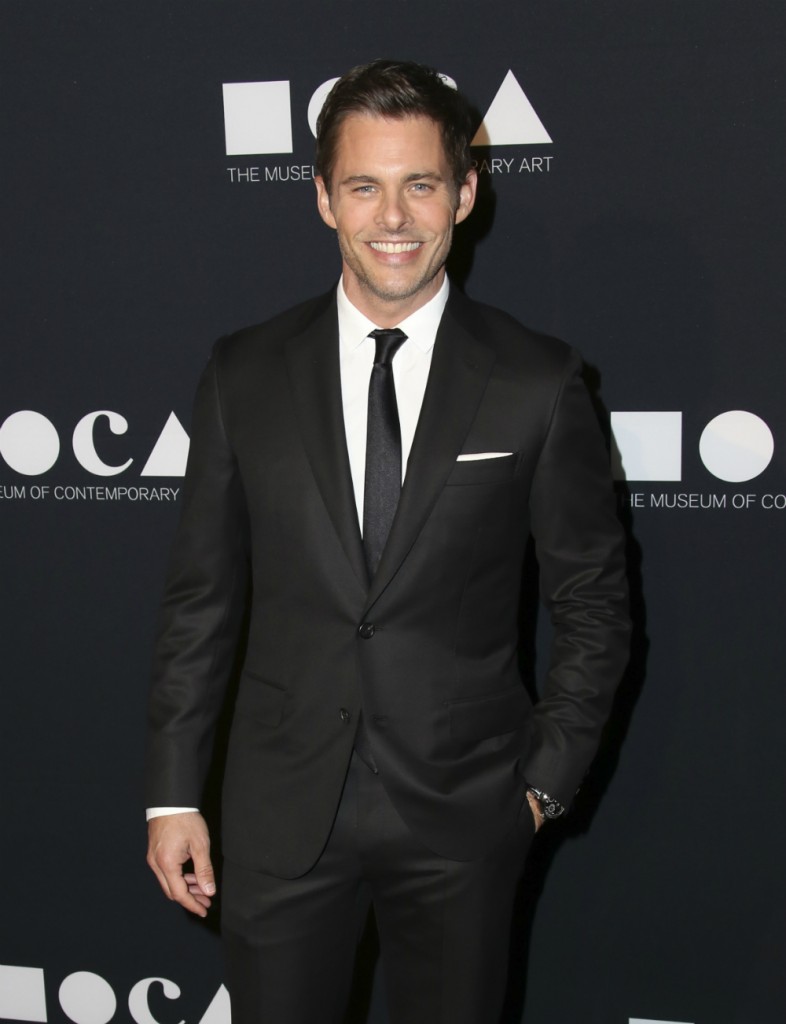 James Mardsen is currently starring as a robot on the white hot hit Westworld. I don't have HBO so I haven't seen it, sorry, otherwise I'd elaborate much more about the show and his role. Instead, I'll talk about James promoting Westworld on the talk show circuit. While on The Ellen Degeneres Show yesterday, James, much like the visitors of Westworld, got to live out his wildest fantasy: kissing fellow guest Helen Mirren. James admitted to a massive crush on her that led to him once stalking Dame Helen at an airport. He even went as far as to take a photo of her (and inadvertently her husband Taylor Hacksford) as they walked in front of him. Because of this James claimed to have hid from Helen backstage out of embarrassment. But Ellen wasn't having it so she called Helen on stage to come meet him:
Pretty much the sole reason I posted that video was to talk about that skirt Dame Helen is wearing. My gawd but I'm madly in love with it. It moves gloriously and looks just as good stationary. You can see photos here. I am working on an ID, as soon as I have one, I'll pass it along.
Anyway, we know that Dame Helen is a flirt who loves kissing people so this was probably her idea. The best part is when she exits in the wrong direction and James takes off after her Enchanted-style. He's cute. I know his personal life is messy but I do enjoy him.
Too bad James went on Stephen Colbert last week or they could have compared Dame Helen kisses. Instead, they compared high school yearbook photos, which, of course, is the next best thing. James had a most unfortunate mullet and the same wide, toothy grin. As I said, I enjoy James, but he is definitely working the "aw-shucks" thing. Colbert mentioned that GQ awarded him The World's Handsomest Man as did some other interviews I read. So I looked it up to see who he beat out. Nobody. It was just the byline for his October cover story. And yet, it snuck into a number of interviews so he could look down, embarrassed, and shrug it off. He's also being asked, once again, about turning down Magic Mike. Inevitably, the interviewer will show a shirtless shot of James o explain why MM wanted him. To which James responds like he can't believe he walked into that – again. I see you, James.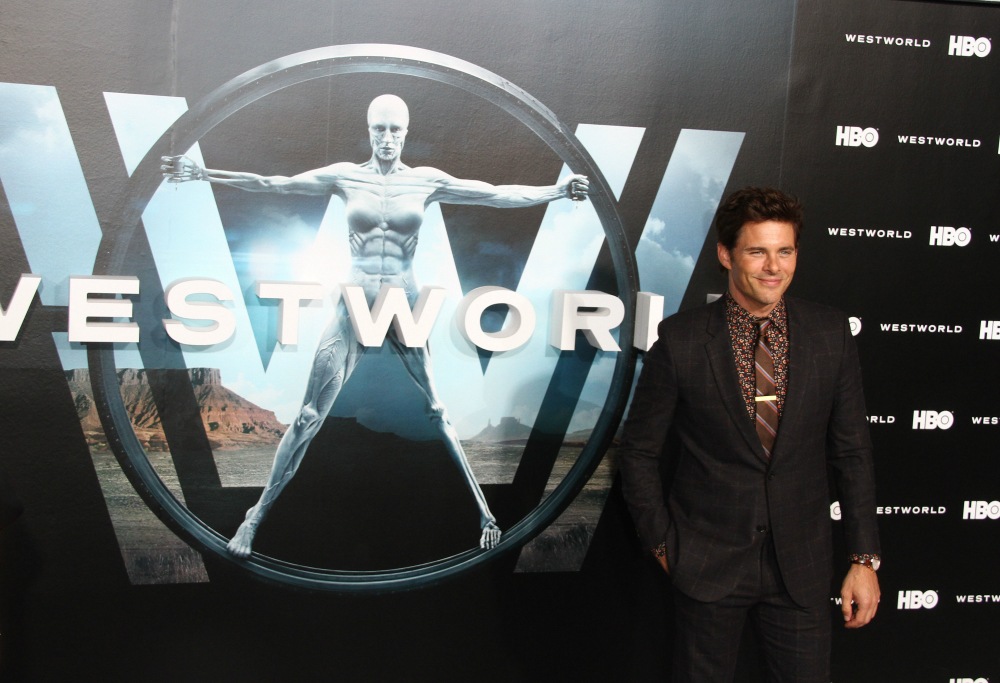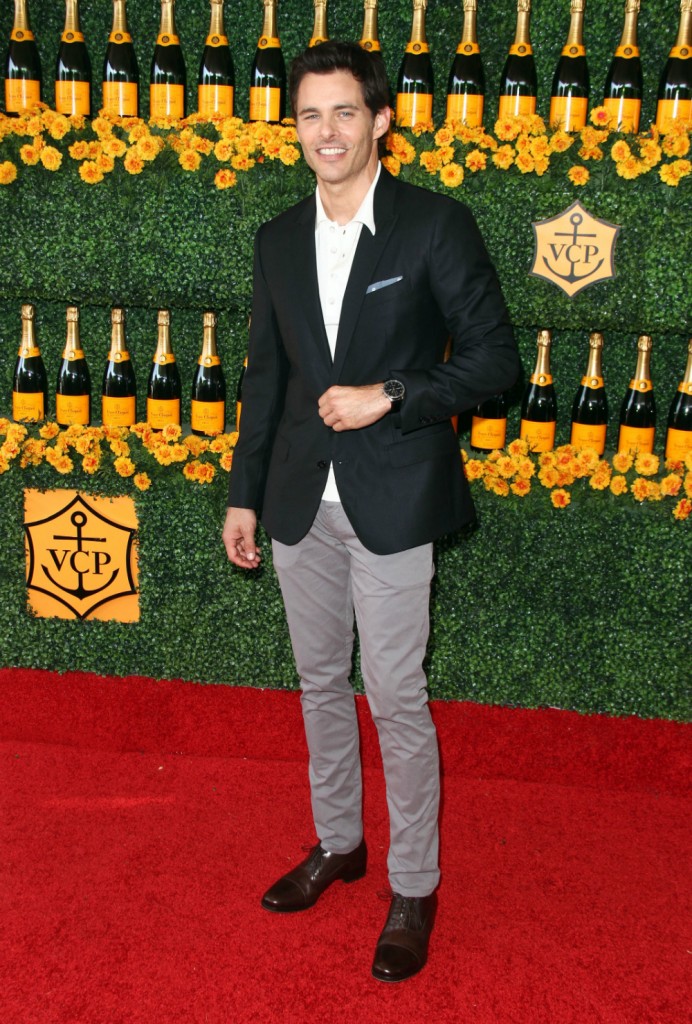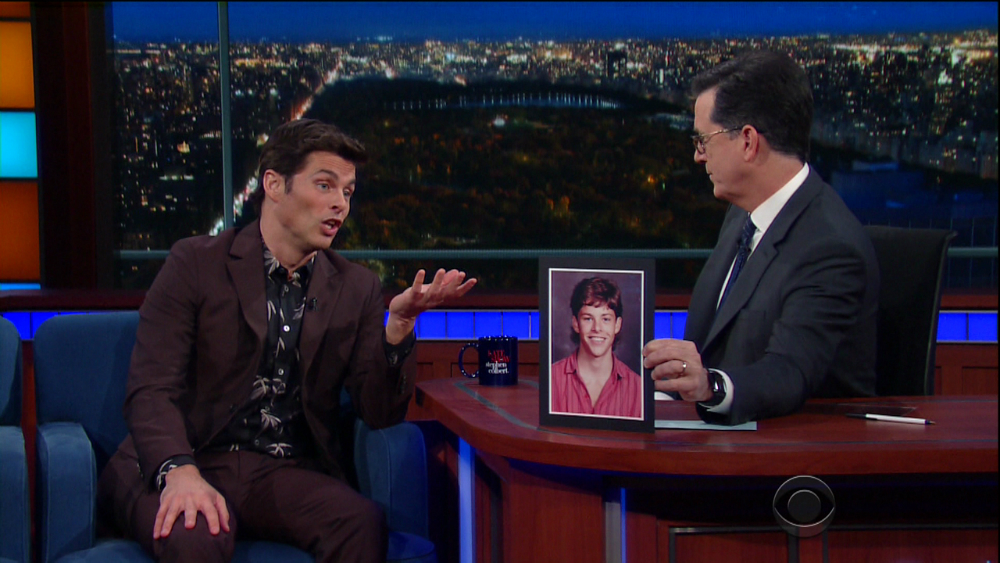 Photo credit: WENN and Fame/Flynet Photos