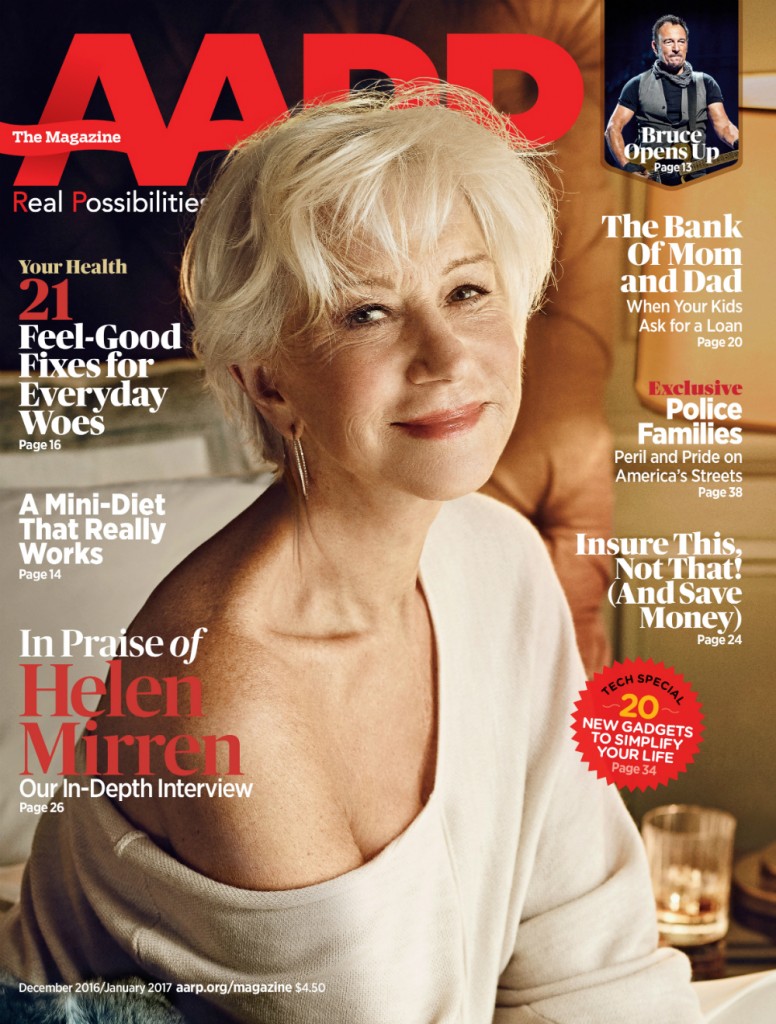 Did you know Dame Helen Mirren is a Grammy away from being an EGOT? Somebody needs to see about getting her an album. Dame Helen has a new movie coming out, Collateral Beauty. The movie is being sold as an ensemble with Will Smith at the front as a man who writes to the various life forces – death, time, love – as he struggles with his daughter's cancer. Then the descriptions get muddled because nobody wants to give anything away but I think all the other actors, like Helen, show up as those forces. Helen appears to be Death. It looks like a tear-jerker but the cast is good so I hope it's not too clichéd (although it looks like it is). It comes out December 16th and Helen is making the promotional rounds for it. She gave a two-day interview to the Editor in Chief of AARP Magazine, Bob Love. Being as it is AARP Magazine and she is a dynamic septuagenarian playing Death in a movie, the subject of age was bound to come up.
Helen Mirren has been in the spotlight for nearly five decades – and that's exactly how she wants it.

Although the 71-year-old actress admits the thought of aging once made her cringe, she now realizes it's much better than the alternative.

"The best thing about being over 70 is being over 70," Mirren says in an interview with AARP The Magazine for its December/January Issue. "Certainly when I was 45, the idea of being 70 was like 'Arghhh!' but you only have two options in life: Die young or get old. There is nothing else. The idea of dying young when you're 25 is kind of cool – a bit romantic, like James Dean. But then you realize that life is too much fun to do that."

Besides, the Oscar winner has repeatedly proven that young ones don't have all the fun. Mirren didn't meet the love of her life, director Taylor Hackford, until she was 38. The couple didn't marry until she was 52 and have been together for nearly 20 years.

The actress admits she put her acting career ahead of her love life before meeting Hackford, and getting married wasn't a huge priority.

"We got married in the end because we realized that we were going to be together forever," she says. "We got married, ultimately, for legal reasons more than anything else. Estate planning and other complicated things like that. And our families, we sensed, wanted us to be married." She continued, "I always said I have nothing against marriage, it just wasn't to my taste, like turnips. It took me a very long time to come round to acquiring the taste. I just had to meet the right turnip."
The interview is fun, if not disjointed, which is why I used the People article instead. You can read the full piece here. The interviewer can't quite figure out what he should do with Helen so he attempts to do everything. But *warning* – at the end of the interview, Love said they unleashed a pack of puppies on Helen and she was thrilled but I can find no photos of that. Who releases puppies on Dame Helen without a photo? The print edition better have those.
Obviously I am a fan of Helen's. I appreciate her answer about age, although she must get very tired of being asked about it. How dare she age powerfully – let's condemn her to forever talk about the fact that she's still vibrant… and old. Her thoughts on marriage are probably my favorite. Not just that she doesn't care what your timeline for her was but that she used turnips as her analogy – the unsexiest of vegetables (no offense to turnips). She loves her husband but she's not romantic about marriage, she's only interested in their partnership. One thing about Helen, she will always answer you honestly whether it's the answer you want or not. Interview Questions = 5, F–ks Given by Dame Helen = 0.
I apologize to those of you waiting, I'm still working on – but don't as yet have – an ID on Helen's silver skirt from yesterday.
Here's the trailer for Collateral Beuaty: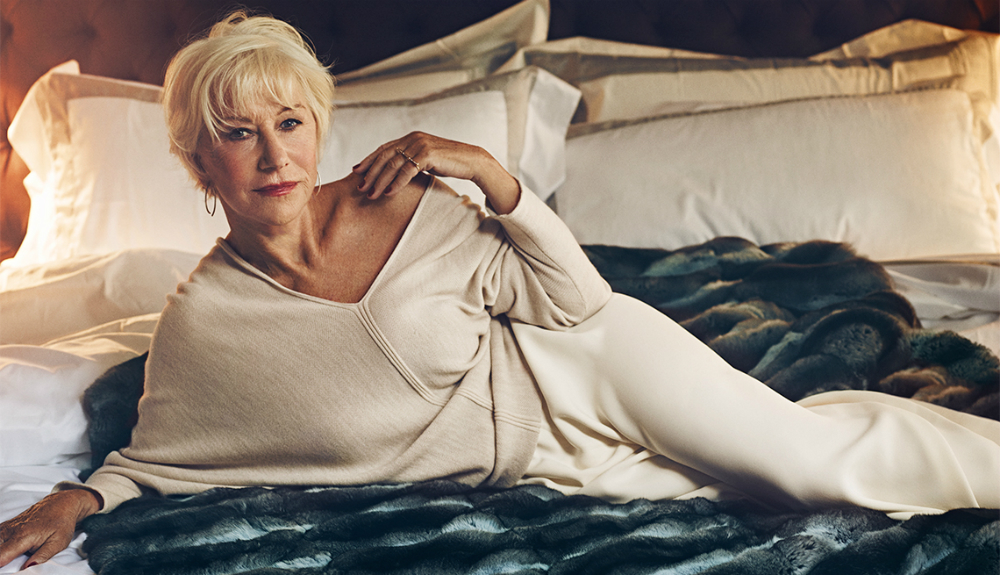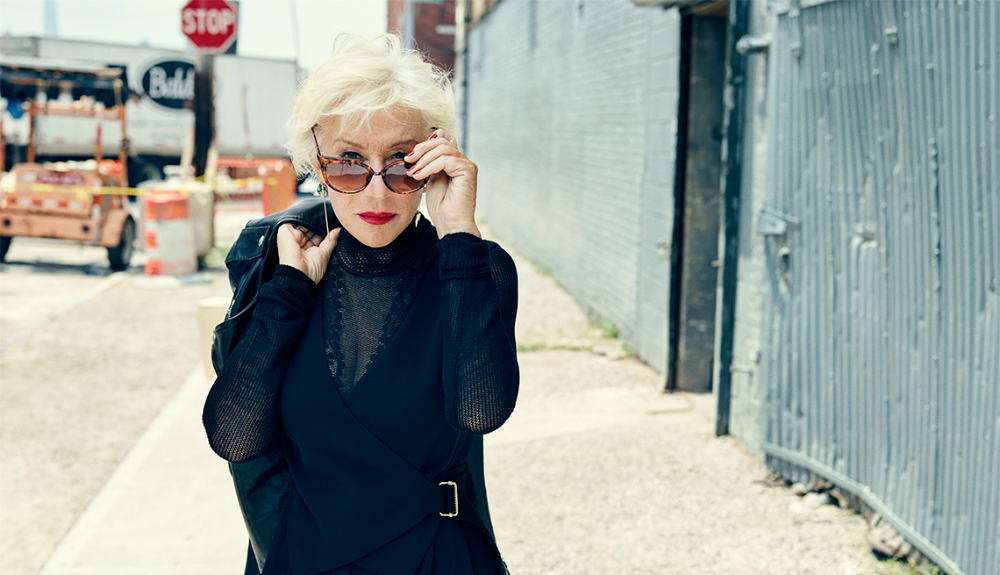 Photo credit: Miller Mobley/AARP Magazine