It seems you can't go anywhere this time of year without hearing Mariah Carey, and she's even more omnipresent this holiday season. Not only can you not escape her holiday staple "All I Want for Christmas is You" (which Billboard just reported is the number one most downloaded holiday song ever, with 3.2 million downloads) every time you step in the mall, she's also about to take over the small screen with her new E! series Mariah's World. But, according to the 46-year-old diva, there's less of her to be seen thanks to a rather unconventional diet.
During an interview promoting the December 4th premiere of Mariah's World, the songstress told E!, "It's really hard. My diet, you would hate it. All you eat is Norwegian salmon and capers every day. That's it." And knowing you would treat this news somewhat incredulously, she added, "I'm actually serious. I try to stick with the proteins. It's the worst." I could think of a lot worse foods to eat. But, aren't salmon and capers usually served with bagels and cream cheese? I think I'm going to have to send a little side eye Mariah's way.
I guess she's looking good, but it might not all be her diet, as she was recently called out on social media for some pictures that that looked suspiciously photoshopped. One image that doesn't seem to be is a racy shot of Mariah clad in a tight, lace-up top, suggestively holding up a pair of pineapples while on a grocery shopping trip in Hawaii. Oh, Mariah, you're so subtle – and I wear the same thing when I go to the grocery store.
Mariah was actually with ex-husband Nick Cannon in our 50th state celebrating Thanksgiving with their kids, 5-year-old twins Monroe and Moroccan. Being surrounded by family probably helped soften the blow of her breakup with fiancé James Packer last month. A source told Entertainment Tonight that, "Nick has been really supportive and amazing. They are in a great place and had a wonderful festive Thanksgiving with the kids in Honolulu and they all helped cook together." Hey, I spent my Thanksgiving with my ex-husband too, so it's not a completely bonkers concept – and we don't even have kids.
While in Hawaii, Mariah performed a concert, and she has upcoming shows in New York in December, as well as a return to Las Vegas for the final dates of her "Mariah #1 to Infinity" residency at the Colosseum at Caesar's Palace.
And then there's her new reality show. The 8-episode series, which Variety called "a behind-the-music celebrity miniseries with a surprising sense of humor and humility," spends a good amount of time on Mariah's now cancelled nuptials, including scenes where she's trying on wedding dresses. When asked if it was hard to revisit the footage, she replied, "No it's just, you know, all things in life it's just like you gotta see what's meant to be and if it's meant to be it's meant to be and if it's not then ultimately you just have to accept that and move on."
Mariah also told Entertainment Tonight that her show promises to pull back the curtain on showbiz that the general public isn't privy to, asserting, "The stories [are] interesting because it shows the side of the entertainment world that's not just the celebrity [aspect. It's real [and] I don't feel like it feels like a scripted kind of reality [show] whatsoever." Sure. This is a woman who was carried on stage for the upfronts for the E! show by 2 shirtless men on a chaise lounge. Her every move is carefully calculated. I kind of think this is going to come off as a scripted show, but I know if I happen to catch it, I'm probably going to have to watch it…while eating some salmon and capers. Yum.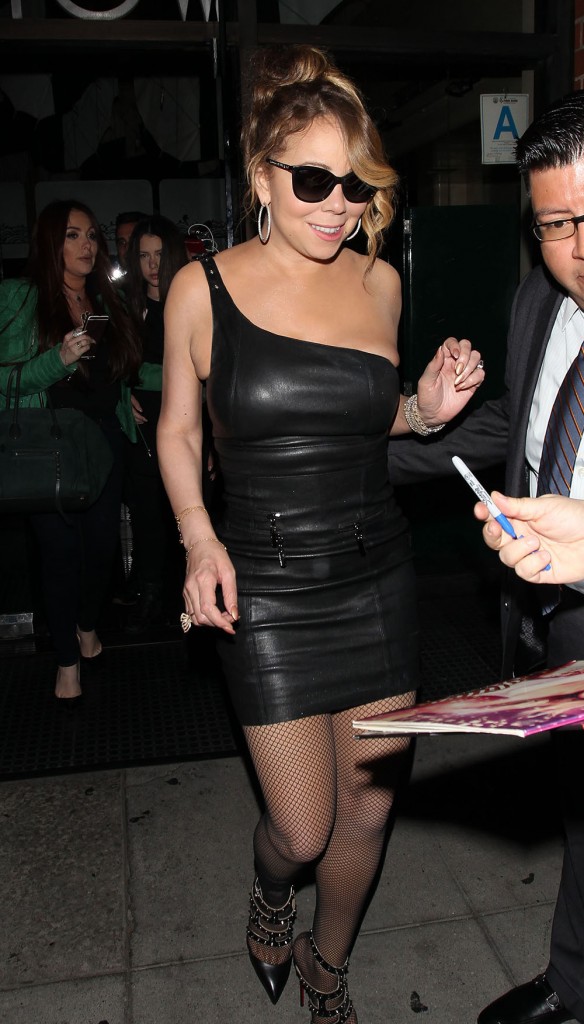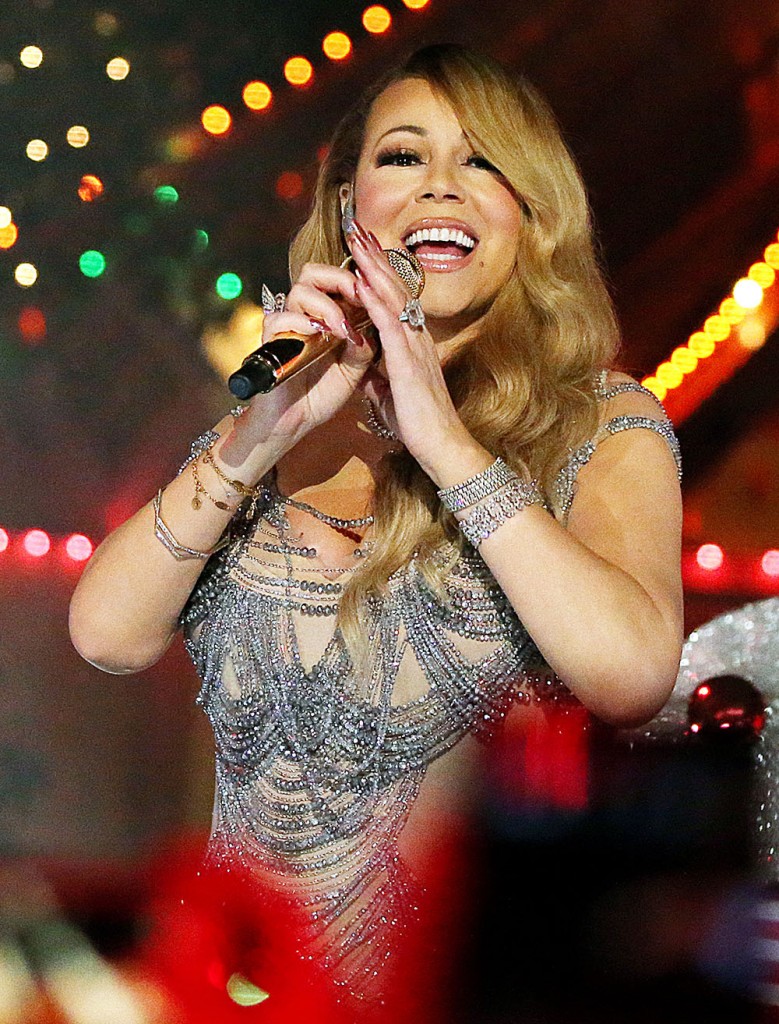 Photo credit: Getty Images, WENN.com, Fame Flynet