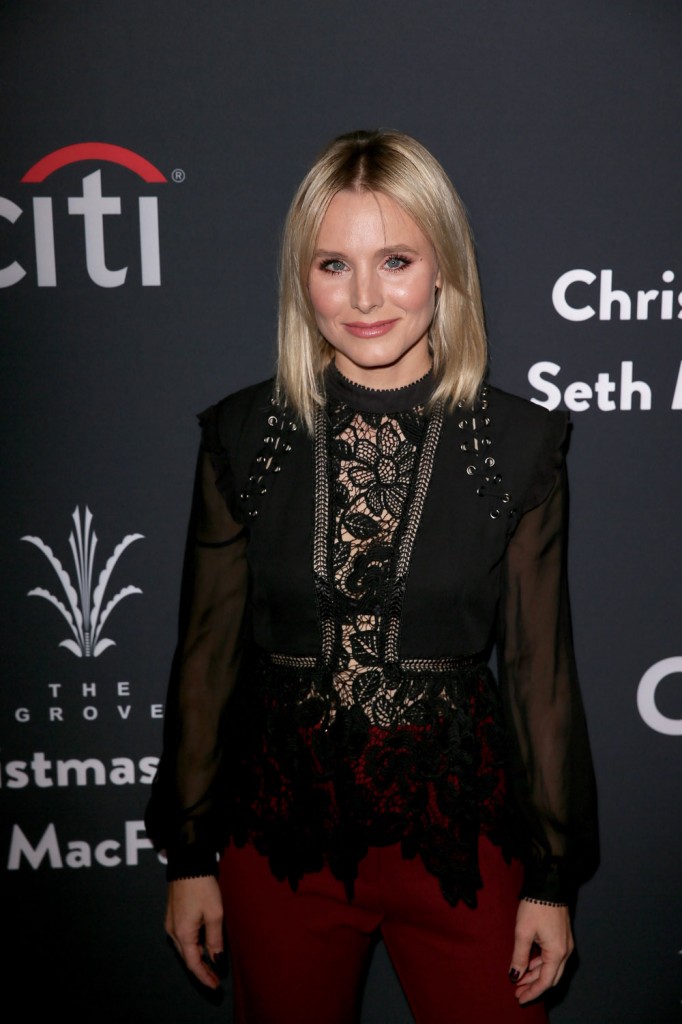 Yesterday was Giving Tuesday, a now five year-old tradition where people give to their charities of choice on the Tuesday after Thanksgiving. I gave to a few organizations who may be particularly hurting under the Trump administration (check out John Oliver's list of charities for ideas) and I gave in my family members' names as the donations can make nice gifts. We're all still kind of shell shocked and instead of buying stuff we're trying to figure out what to do next, and there are already groups on the ground doing the hard work. That's how I try to make a difference as a single mom without much time to spare but other people put their time and effort into working for charity and that's admirable. Kristen Bell has always emphasized giving back to others and viewing everyone with kindness. While she was doing workfor an organization out of LA assisting the homeless called P.A.T.H, Bell spoke with E! about her charity work and philosophy. I know this post isn't going to get a lot of interest, but please consider this – how great would it be if more celebrities promoted their charities of choice rather than the products and projects they're usually hawking?
Kristen Bell has passionately volunteered her time with P.A.T.H (People Assisting The Homeless) for the last few years and opened up to E! News exclusively in an interview.

"It was right after I had kids, and it really hit me because I had just had a baby, and I was sort of floating around this idea that everybody is someone else's baby…I would want others who are capable and had the ability to reach out a helping hand, and my mom always taught me that you have two hands for a reason, one hand is for you and one is for some giving," the Good Place star shared with us while at P.A.T.H in Hollywood.

P.A.T.H is a nonprofit whose mission is to end homelessness for individuals, families, and communities. They've been around for over 30 years, and in just the last three years they've helped more than 6,500 people in California find permanent homes. Kristen has helped move in many families with P.A.T.H and explains, "It's really important not to stay in our bubble, and we need to see all walks of life and all types of people and hear their stories and learn how we can work together."

She added, "because it's really just team human you know what I mean?"

Yes. And in working together, hopefully we can see our homeless population rate lower.
One way you can get involved with P.A.T.H is participating in what Kristen calls an "invisible feast," an event she has co-chaired for the last couple of years.

"It's an event we have here at P.A.T.H in the fall where we say we're not going to make you come to an event, get dressed up and feed you a rubber chicken—just whatever you would have spent on a night out with your family…$40, $70, whatever it is, donate it, and we will make sure 100% of the proceeds go to helping people find a permanent home."
E! also has the video of Bell's quick interview with them which you can see on their site. Bell is very type A and she can be annoying, but she's also someone who cares and feels things deeply. It would be easy for her to just sit back, do movies and sell products (to be fair she does that too) but she's also putting work into helping others and into talking about that with the press. Yes some celebrities do that for publicity, but it's so much easier for them to post bikini selfies or stage beefs with people if they want attention. It's not like doing charity work is easy by any means. In most cases, like Bell, it comes out of a genuine desire to help people and to spread the word about it. We'll oblige.
And here she is promoting stuff. Those mouths though.
And she cross promotes her movies with her charity work. But the charities are getting publicity too so win-win?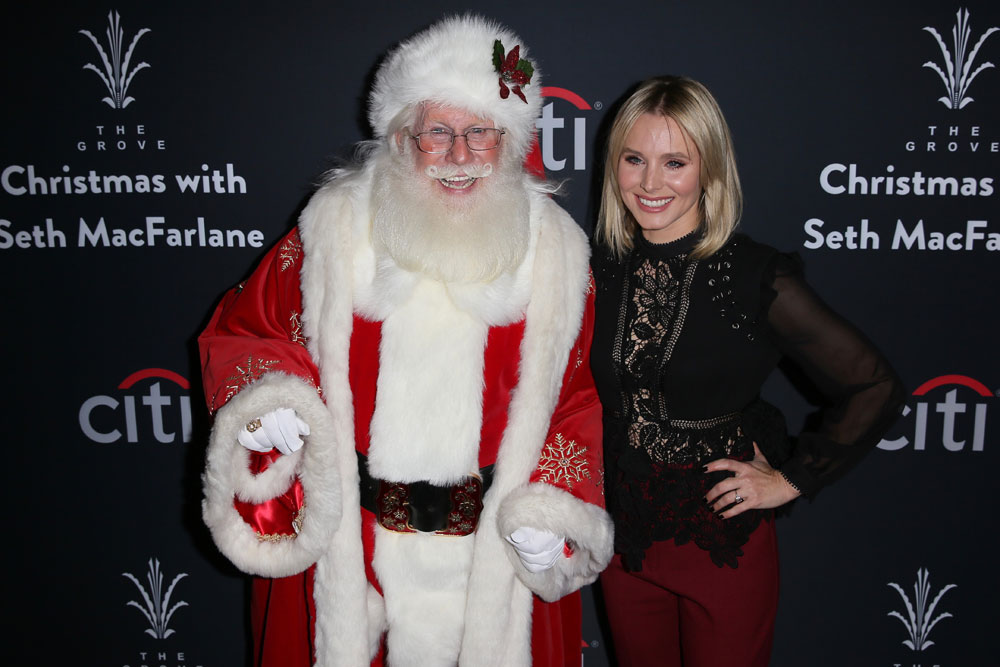 photos credit: WENN and Instagram/Kristen Bell