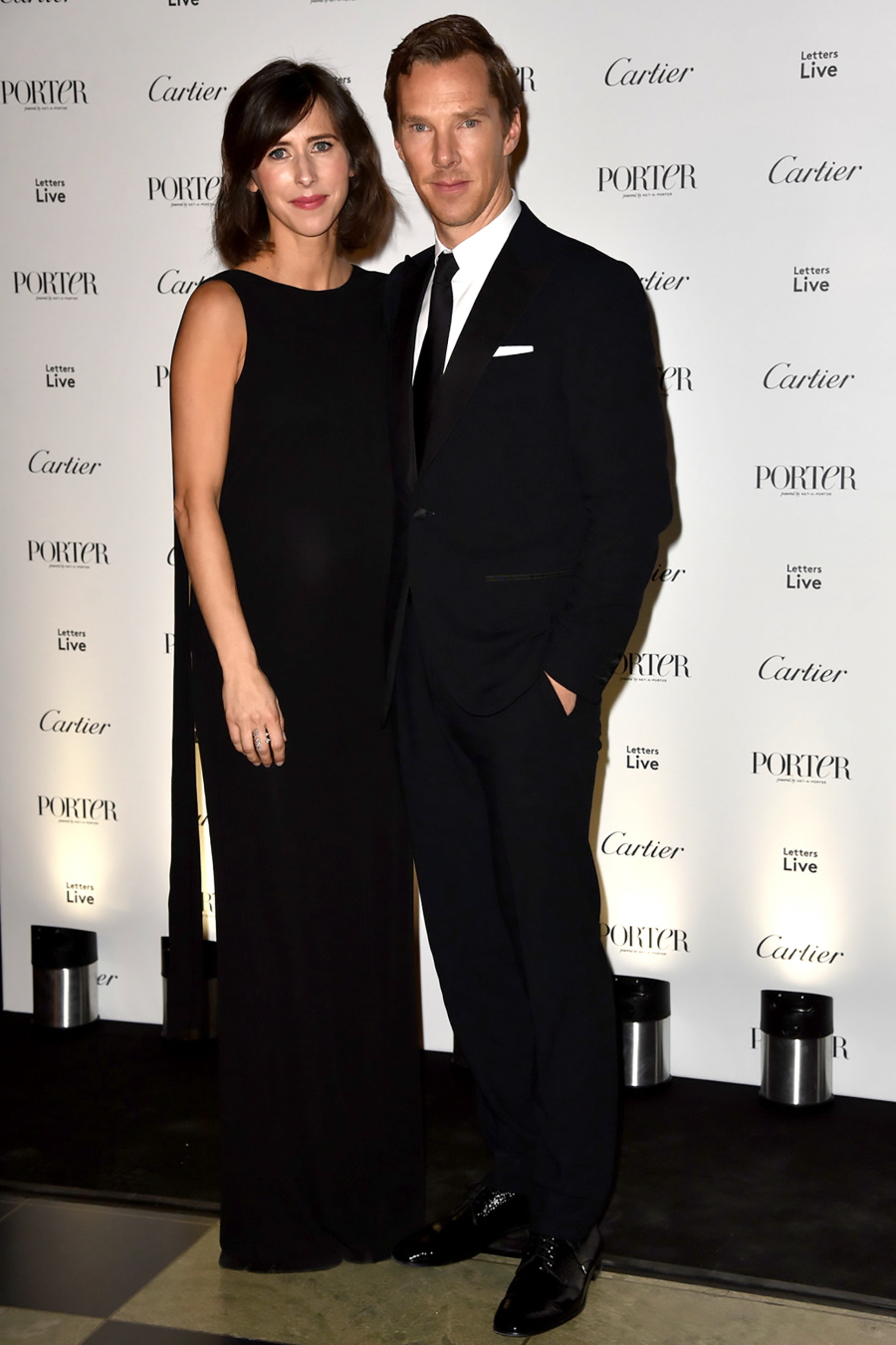 Here are some photos of Benedict Cumberbatch and his loyal and faithful wife Sophie Hunter. They were out last night in London for a special Letters Live event sponsored by Porter Magazine's Incredible Women of 2016 issue. I believe Benedict was there because he's a long-time supporter of the Letters Live events, not because he's being named one of the incredible women of the year. Interestingly enough, Sophie read/performed as well.
I'm a little bit surprised with how Benedict's Doctor Strange hustle seemed to end right on time. There wasn't a lot of uncomfortable lingering, like there was for Benedict's Oscar campaign a few years ago. I think it felt different this year because Marvel was running the show and Marvel has this down to a science at this point – they know just how to turn out their stars without making everybody sick. And the result is that Doctor Strange is the most successful "introduction/origin" film for a Marvel superhero, and in three weeks, Strange has already exceeded $600 million in the worldwide box office. So while we might criticize Bendy, he's doing something right.
Also: Benedict donated a coat to Burlington's Coat Drive (which donates winter coats to people in need, obviously).
Photos courtesy of Getty, WENN.