Some University of Texas students got quite a surprise when they requested a ride home from campus on Monday night. Instead of being picked up by one of their fellow students, famous alumnus Matthew McConaughey pulled up to give them a lift. The university, like many across the country, offers a service called SURE Walk where students traveling across campus at night get an escort to to their homes. Instead of just throwing a few bucks towards his school, as many famous graduates probably do, Matthew displayed some true Longhorn pride and took a shift as a driver for the program.
The university's student government posted a photo of Matthew looking chill, as he always does, shuttling a group of excited students (and one who was not so excited) back to their homes. On their Facebook page, they captioned the snap, "Longhorns take care of each other, and it's 'safe' to say Matthew McConaughey agrees. Don't forget to use SURE Walk when traveling home late at night; you never know who might pick you up! #BeSafe #SafeChats." They also posted the picture to Twitter, as well as a video of some very surprised college kids getting shuttled around by the 47-year-old actor in a deluxe golf cart. Sadly, it wasn't a Lincoln.
Always use @SUREWalk when walking home from campus at night… you never know who will be driving! New hours: 7PM-2AM #AlrightAlrightAlright pic.twitter.com/czGRNpj2Ys

— UT Student Gov't (@UT_SG) November 29, 2016
Here is @McConaughey reminding students of the importance of staying safe on our campus. #BeSafe #SafeChats #AlrightAlrightAlright @SUREWalk pic.twitter.com/8WGkE3r8t4

— UT Student Gov't (@UT_SG) November 30, 2016
This isn't the first time that Matthew, who graduated from the university in 1993 with a bachelor's degree in radio, TV and film, has made a return to campus. He taught classes for the school's Moody College of Communication and he even gave the school's football team a pep talk back in 2014. Not sure how much it helped, as the team finished the season 6-7 and lost to Arkansas in the Texas Bowl, but it's the thought that counts, right? He regularly attends football games at the school, most recently cheering on the team against the TCU Horned Frogs on Friday.
I do wonder, with this last visit to campus, if Matthew updated the mantra of his Wooderson character in Dazed and Confused. I hope he said, at least once, "That's what I love about these college girls, man. I get older, they stay the same age." Hey, let me have my fantasy.
That's so cool that Matthew did this. With all of the craziness going on, the school's safety program could definitely use the promotion – and who better than one of the school's most famous graduates to get the word out. I would freak if I met an actor I admired at school. The only celebrity alumni encounter that happened to me at my alma mater (FSU!) was when Burt Reynolds (and Loni Anderson) waved at us at a football game. I know, #coolstorycorey.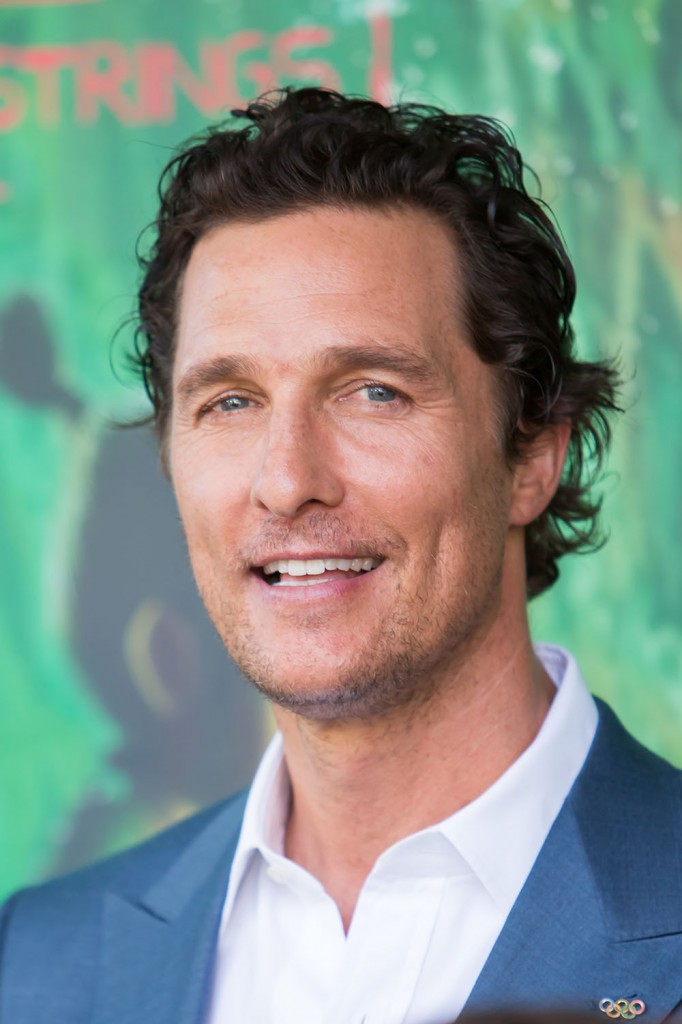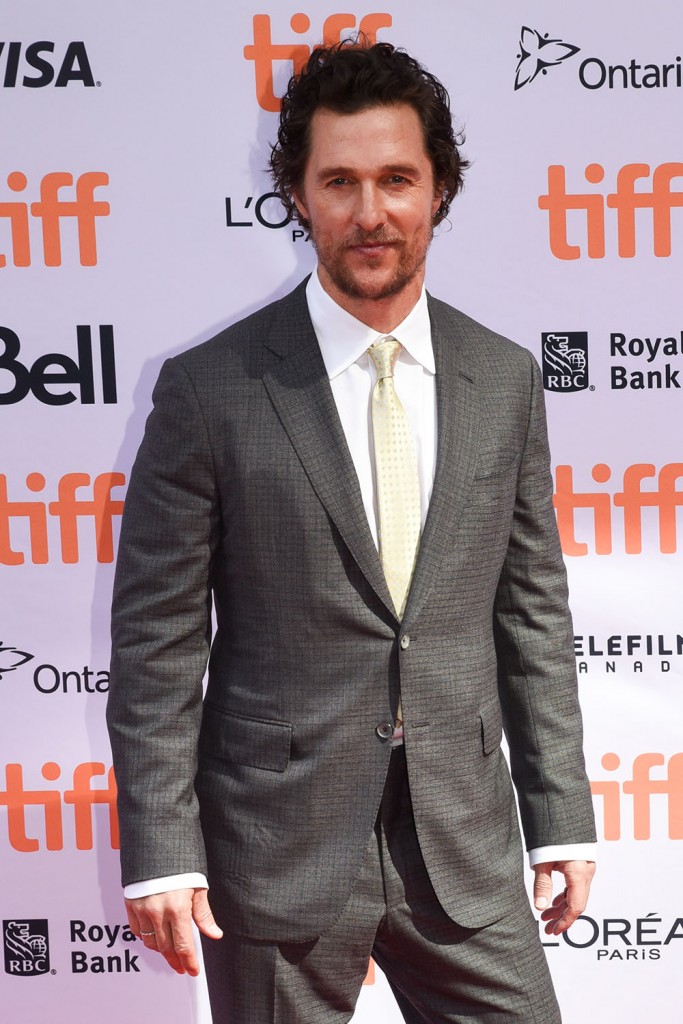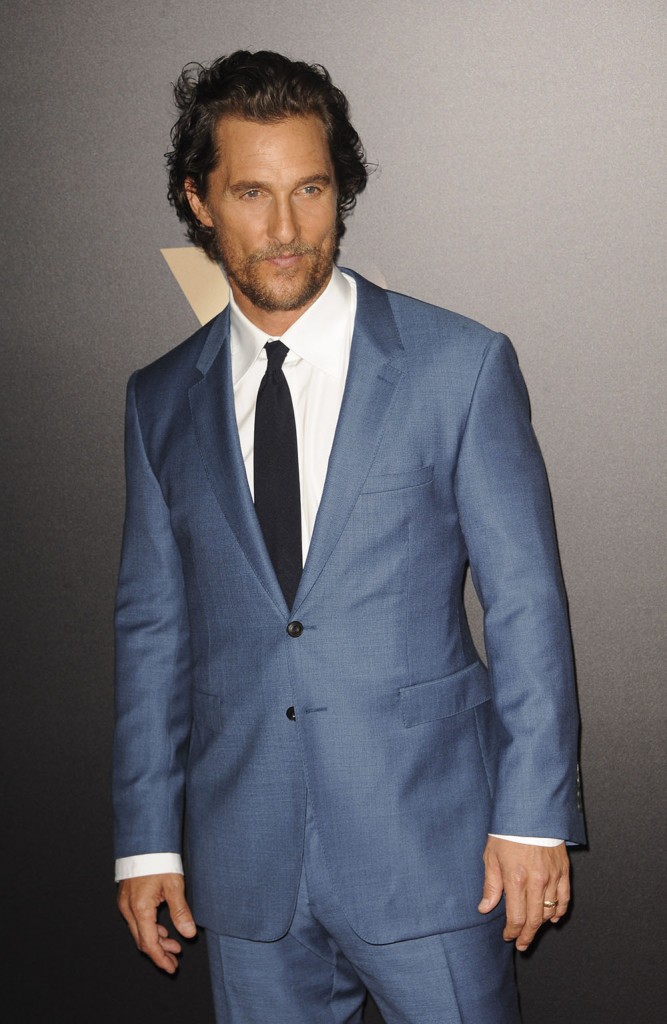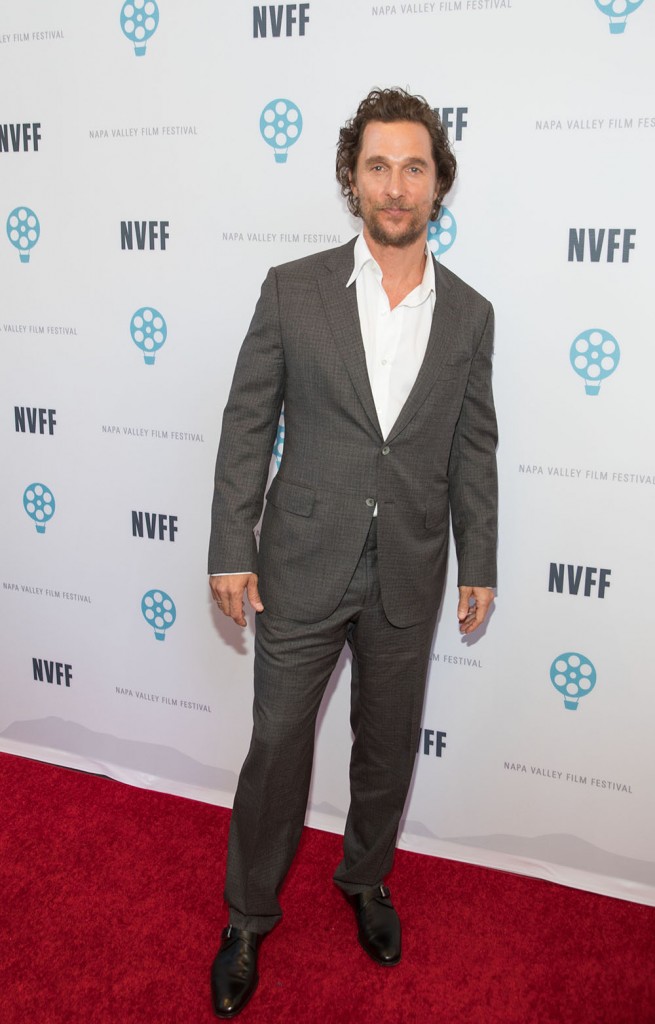 Photo credit: Getty Images, WENN.com