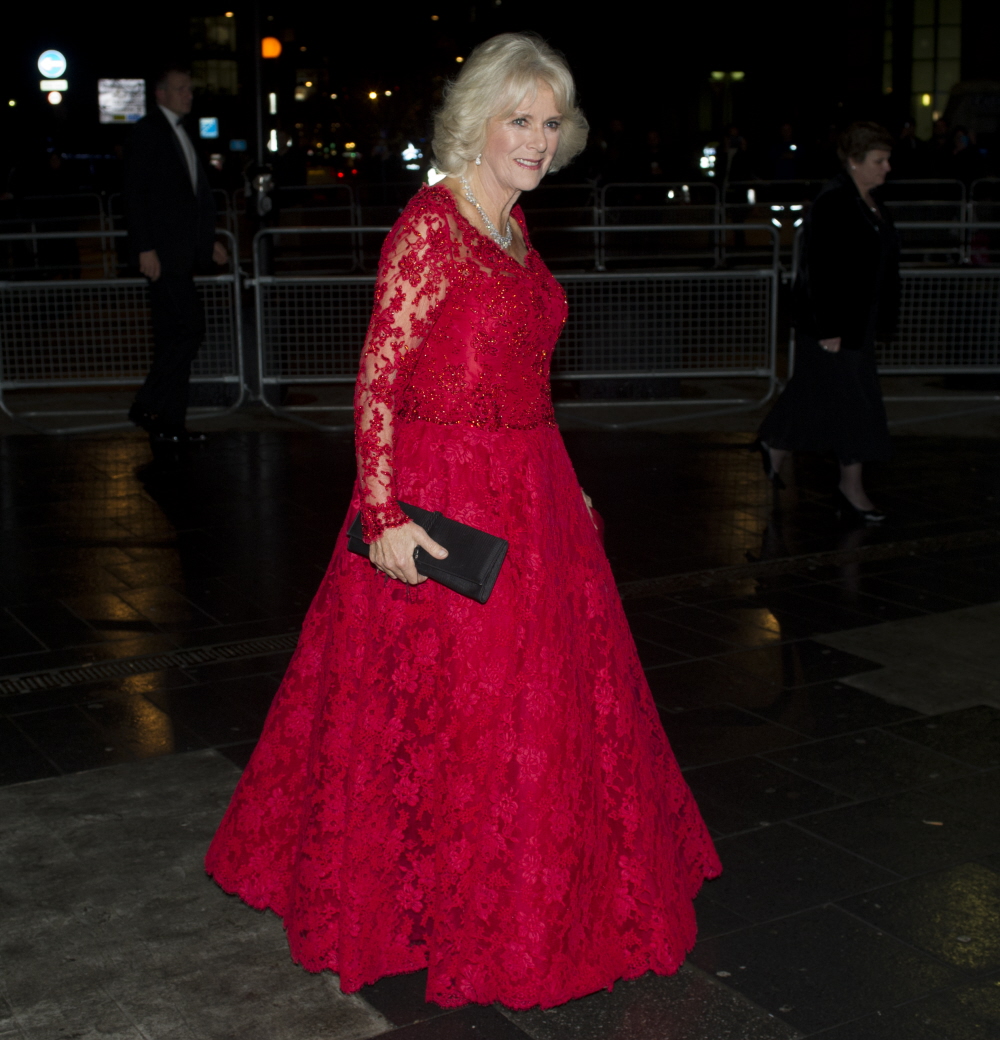 The Prince of Wales and the Duchess of Cornwall were out and about last night in London. They attended the Royal Variety Performance, which is an annual event in which mostly British acts – musical, comedic, and more – perform a one-night-only event before an audience which includes at least a few royal guests, military personnel, other celebrities and more. It always seems like such a fun event, and it bugs me that the royals treat the Royal Variety Performance like it's a chore to attend. Charles and Camilla have gotten the gig many times in the past decade, and for what it's worth, they always seem pleased to be there. I'm reminded of the fact that when people meet Camilla one-on-one, they always say that she's really funny, witty, charming and authentic.
For the event, Camilla chose to wear this red, embroidered lace gown, which is possibly by Bruce Oldfield (one of her go-to designers), although no one has gotten a confirmation on that. You guys know how I feel about lace dresses: for the most part, I really don't like them. And I think you're asking for trouble if you wear a full-length lace gown, nevermind a lace gown with a full skirt! It's Peak Doily. I will say this though: the red is lovely on Camilla, and I think I might have liked this more if the bottom half "matched" the top half a little bit more. Camilla paired the gown with her famous Pear Drop Diamond Demi-Parure, widely believed to be a wedding gift from Charles in 2005. He reportedly bought a tiara and had the diamonds taken out and made into the necklace and earrings. You can read more about the necklace here.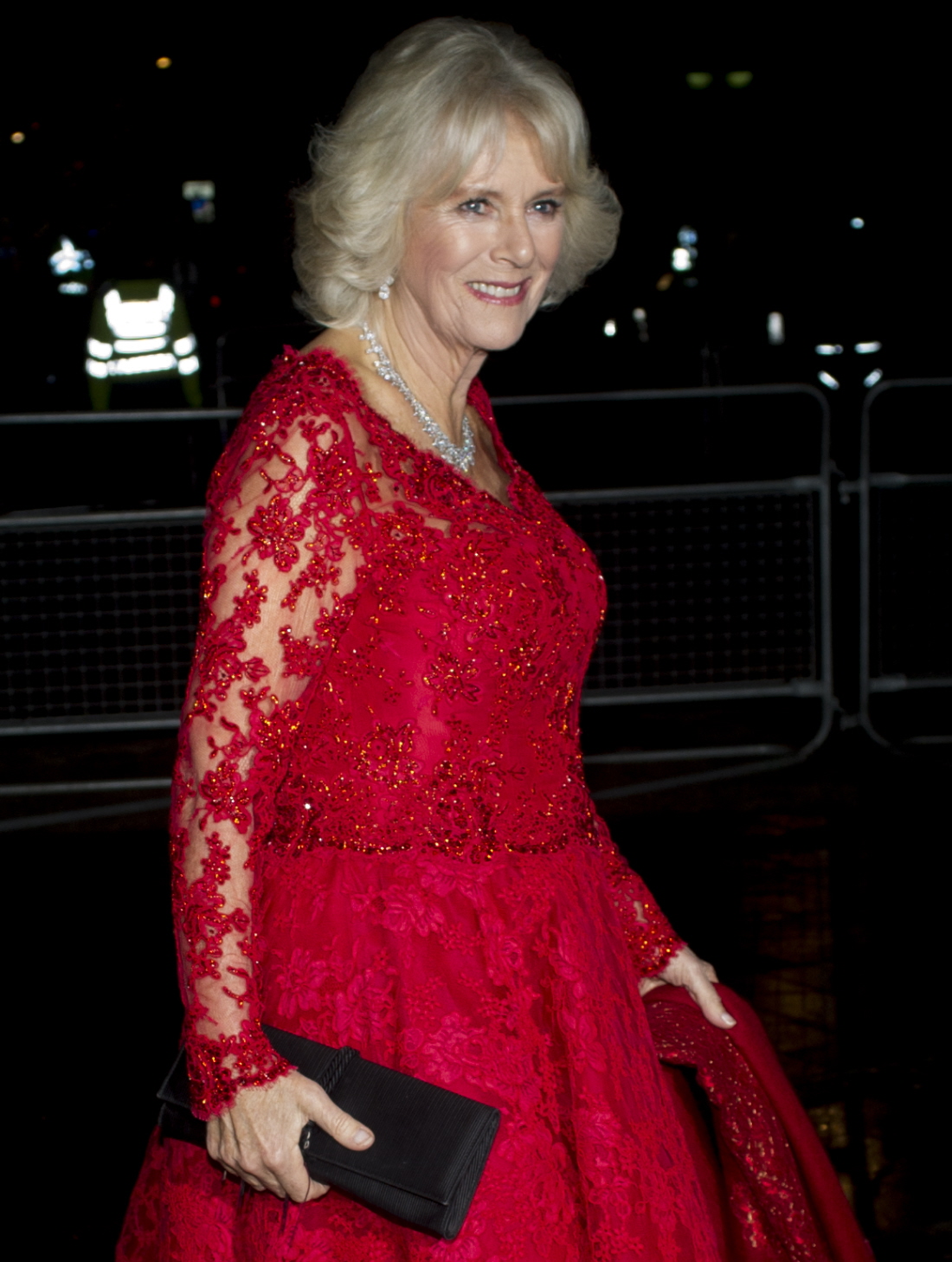 Guess who performed at this year's Royal Variety? Lady Gaga. She got to meet Charles and Camilla after the show, and Camilla told her, "My grandchildren call me Gaga." At first I was like, "That's surprisingly hip," but I think she just means it's a baby-talk version of "grandma." Like, Gan-Gan, only Gaga. Also… looking at these photos of Gaga, I'm struck by how g—damn different she looks. Oh, well.
Photos courtesy of Getty, WENN.