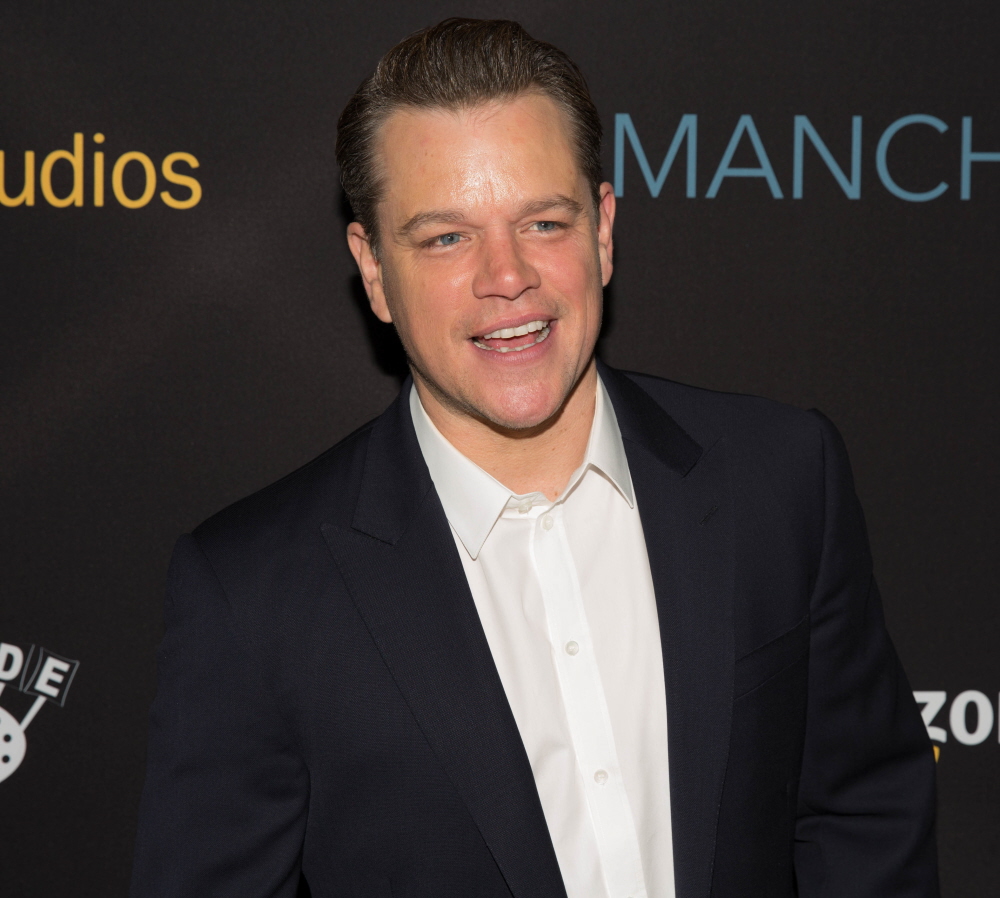 Over the summer, there was yet another "whitewashing" controversy, this time involving Matt Damon starring in a film called The Great Wall, a fantasy/sci-fi about the making of the Great Wall of China. Basically, Matt Damon is the "hero" of a film set in China, financed by Chinese money, and directed by a Chinese director. Even if the film isn't based on actual history (it is not), it's still problematic as hell to have a white American actor play the lead in a film about The Great Wall of China. Which is the point Constance Wu tried to make when the trailer came out – that we should all be aware of whitewashing, that we – as a society – don't need the default white heroes, and more. Wu's criticism was just one part of a larger discussion about whitewashing, which (full disclosure) I agree that we need to keep having these conversations. It's sad but true. But Matt Damon doesn't think so. He thinks the whitewashing conversation is just some fake-news clickbait.
"That whole idea of whitewashing, I take that very seriously," Damon said, using the example of the Irish-American actor Chuck Connors, who played the lead character in the 1962 film "Geronimo," about the famed Apache chief. Damon, 46, plays an English mercenary in the upcoming $150 million adventure fantasy about a Chinese army battling monsters, helmed by acclaimed Chinese director Zhang Yimou…

Damon questioned whether the critical stories on online news sites based on "a 30-second teaser trailer" would have existed before the era of fake news and headlines designed to make people click on them.

"It suddenly becomes a story because people click on it, versus the traditional ways that a story would get vetted before it would get to that point," said the star of the "Bourne" franchise.

People fall for outrageous headlines, but "eventually you stop clicking on some of those more outrageous things because you just realize there is nothing to the story when you get to it," Damon said. Damon and Zhang told the AP that because of the demands of the story, Damon's role — a mercenary who comes to China to steal gunpowder — was always intended to be European.

Damon said he thought the criticism over his casting would subside "once people see that it's a monster movie and it's a historical fantasy and I didn't take a role away from a Chinese actor … it wasn't altered because of me in any way."
A national – and hopefully international – conversation about whitewashing, diversity and the structural inequalities for artists of color in the film industry IS NOT FAKE NEWS. It is not clickbait. It is a much-needed conversation we keep needing to have because scripts continue to be written in which white folks are the heroes and leads of films about China. Because Scarlett Johansson is playing a character named Major Motoko Kusanagi in Ghost in the Shell. Because Emma Stone plays Asian characters now. These are not FAKE NEWS STORIES. Matt Damon saying he wishes criticism of his films would be "vetted" before they become news just sounds like Matty D is throwing around his privilege again, just like he did when he interrupted producer Effie Brown (an African-American woman) to mansplain diversity to her. Let me ask a serious question: has Matty D always had a big blindspot about race?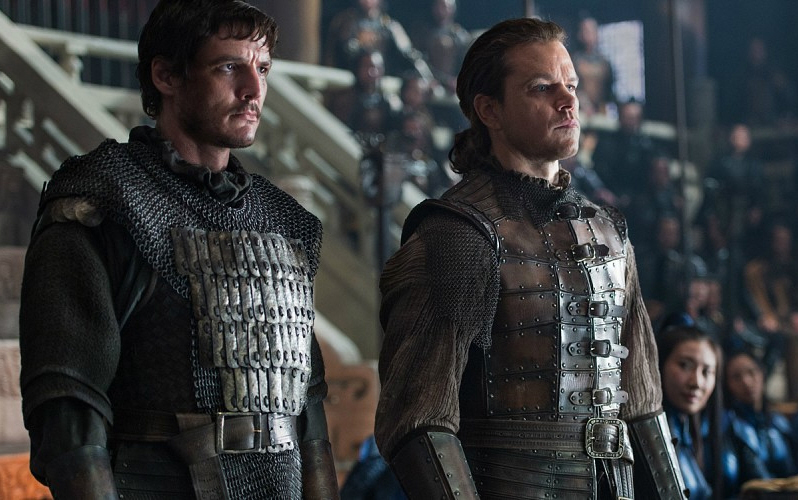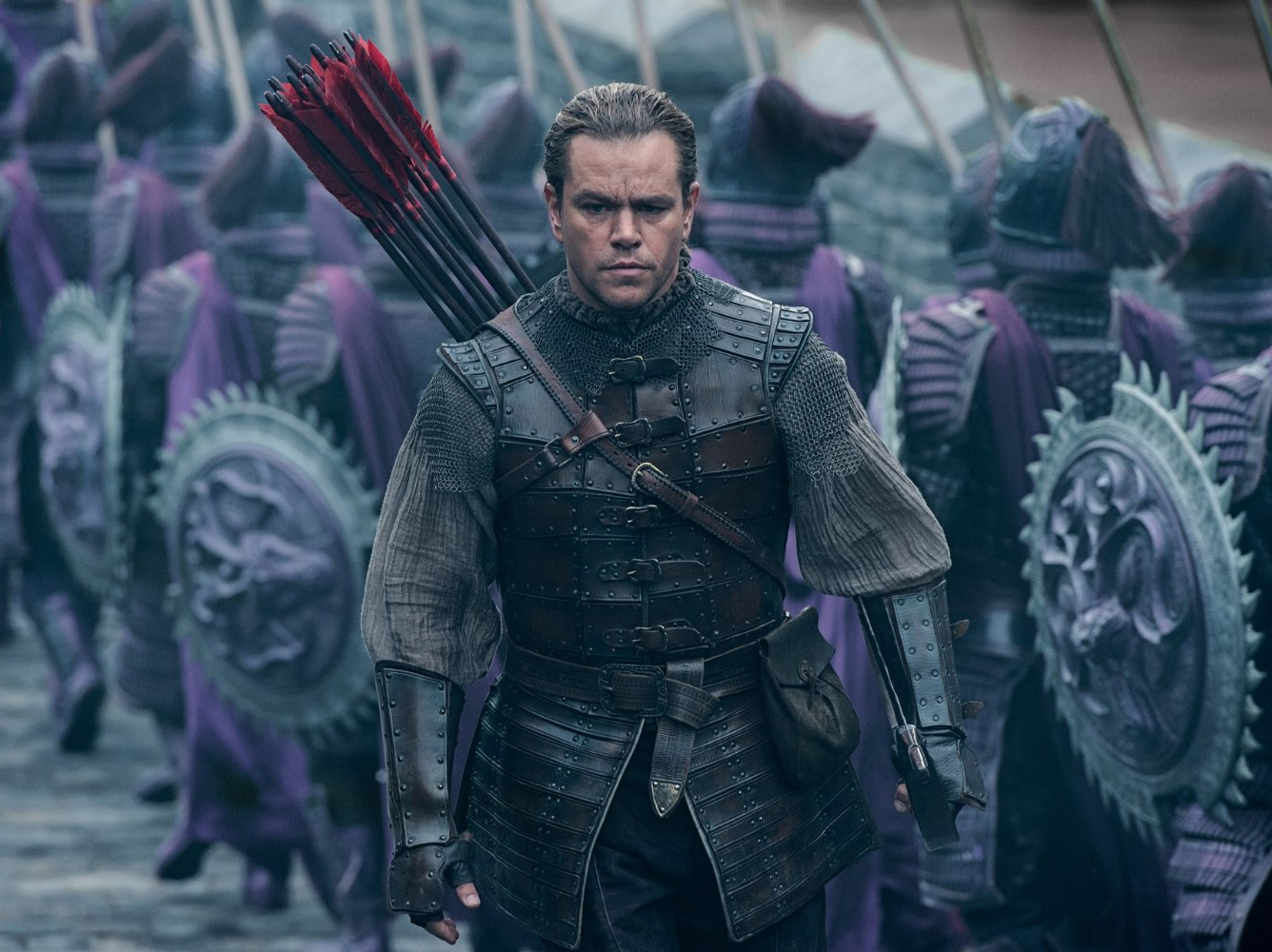 Photos courtesy of 'The Great Wall' and WENN.