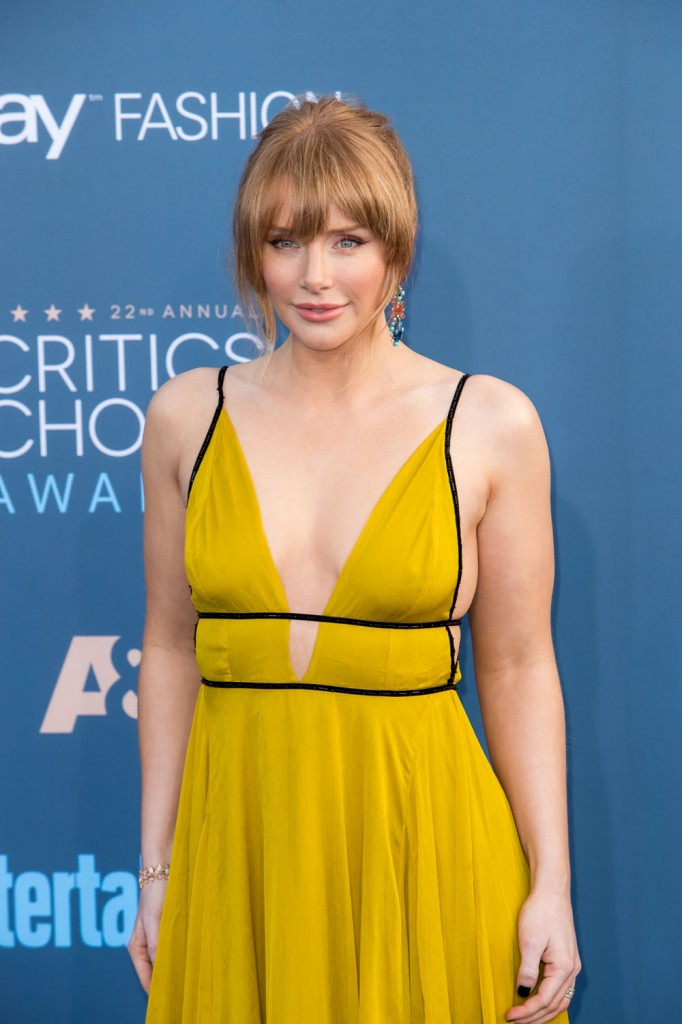 Bryce Dallas Howard buys her own dresses for events, she's talked about it quite a bit, but usually they're designer or at least from Nordstrom's. So here she is in a yellow Topshop dress with black accent lines which just looks like it needs some tailoring. It's not bad, it just looks off the rack. Also, it looks to me like she's had some injectables recently but maybe her makeup is throwing me off.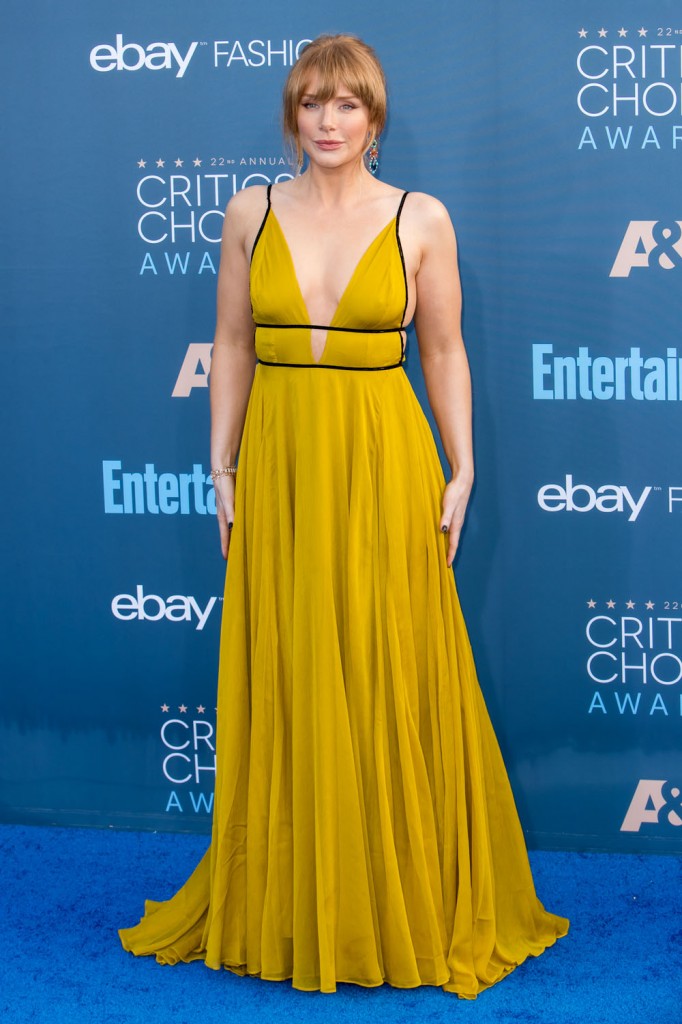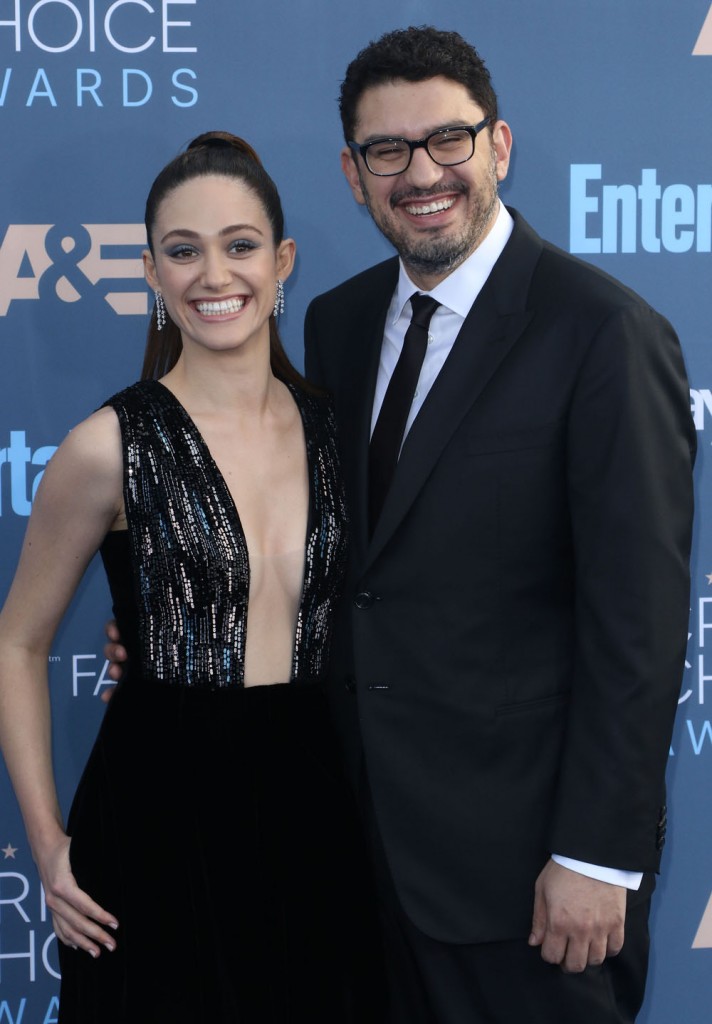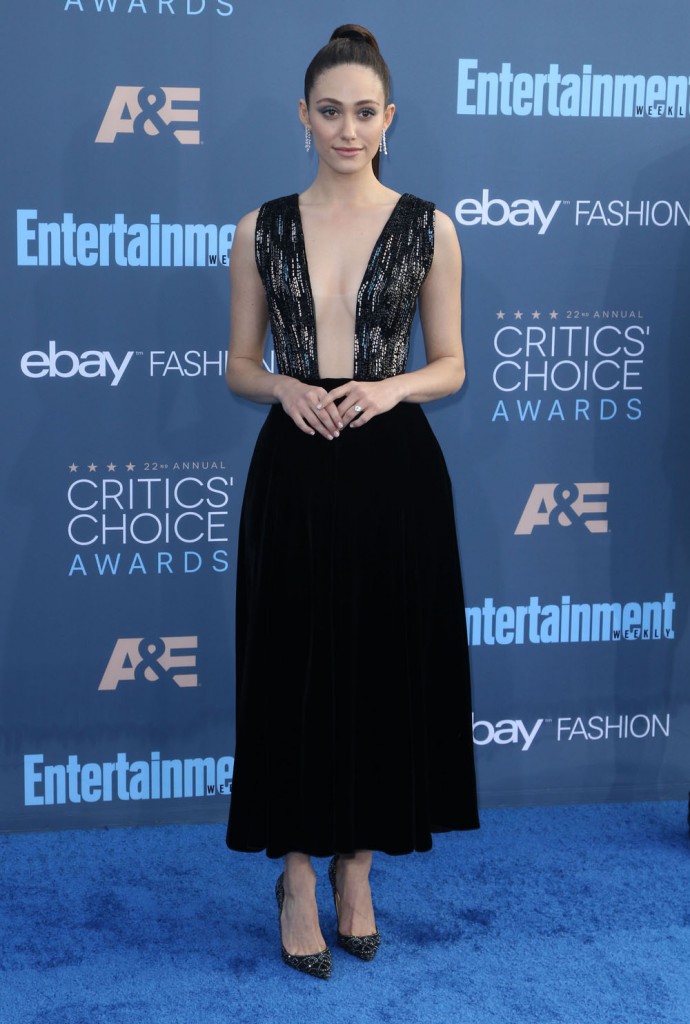 Emmy Rossum was in this split bodice Armani gown which just looks cheap to me. I think her severe styling, especially that blue eyeshadow, is making it worse. Emmy was there to support her fiance, Mr. Robot creator Sam Esmail, as Shameless was surprisingly not nominated in any categories. Mr. Robot was nominated in three but didn't take home any awards.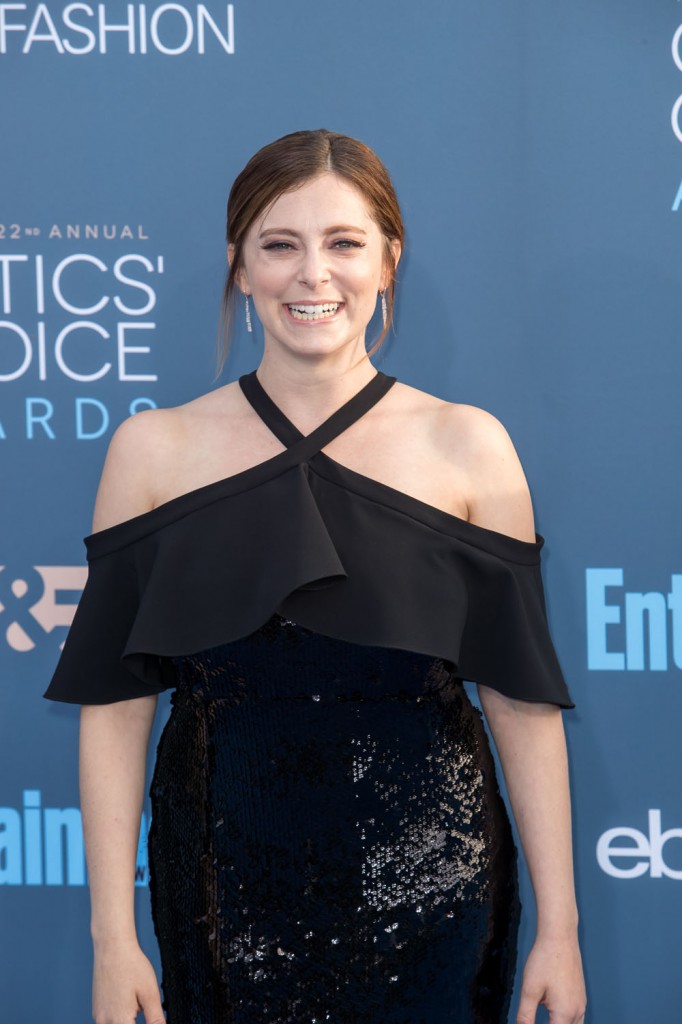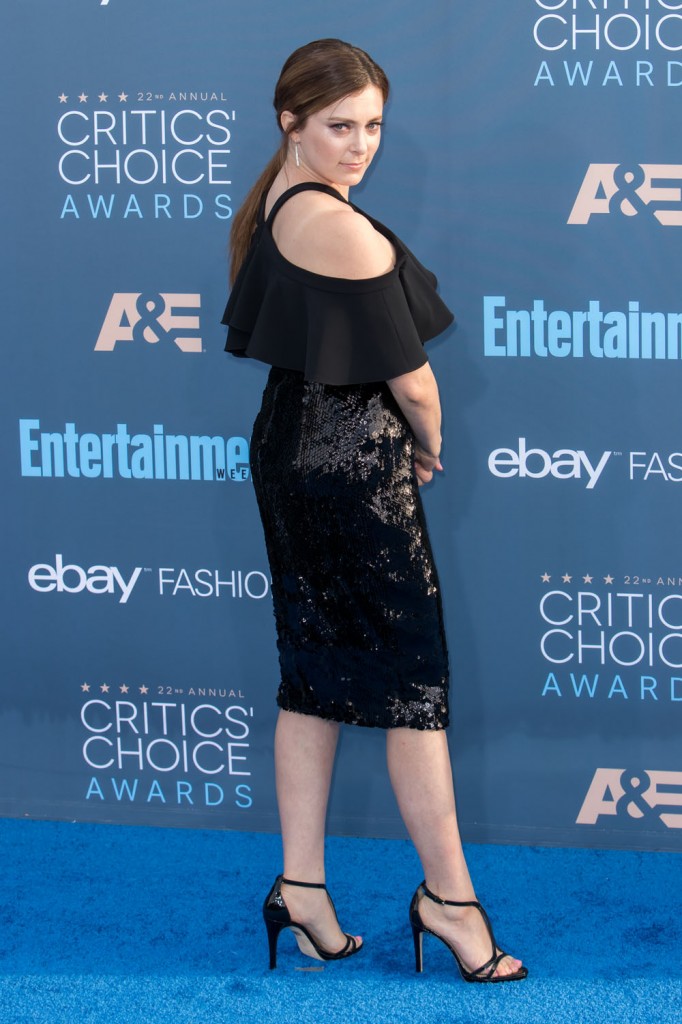 Rachel Bloom of Crazy Ex-Girlfriend was in off the shoulder black Christian Siriano and I'll say something nice – she looks like she's having fun.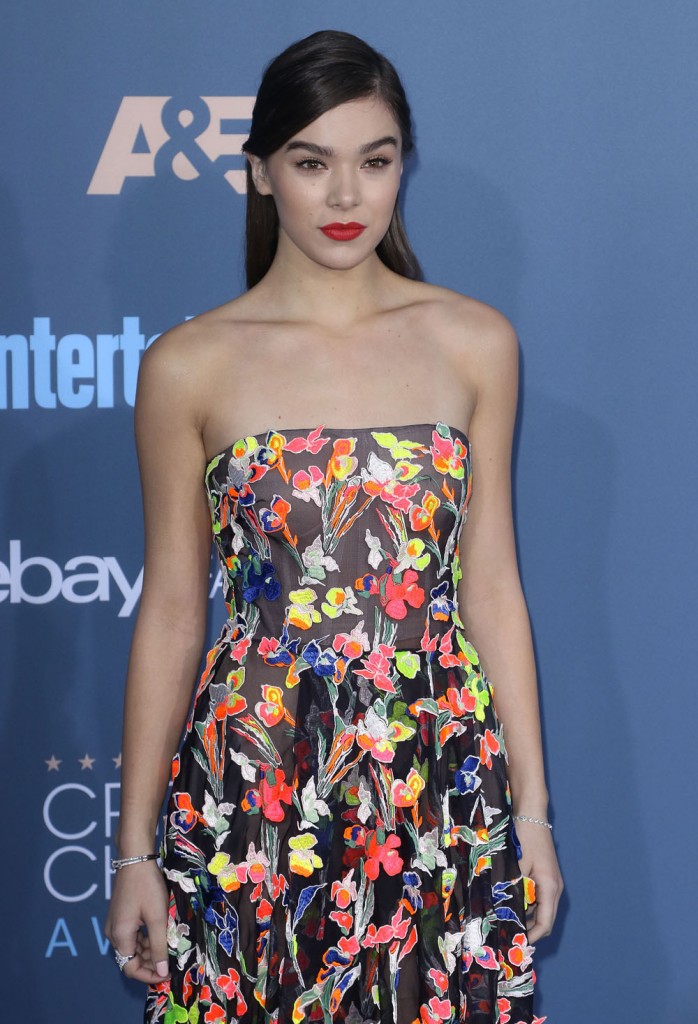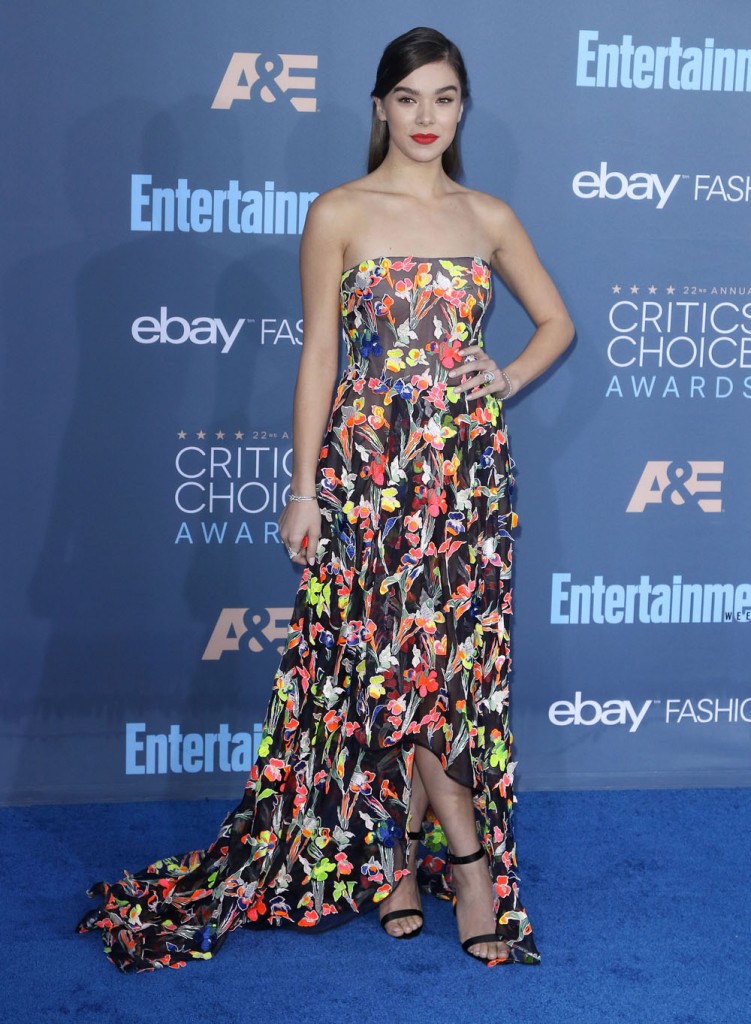 Hailee Steinfeld is 20 now! I thought she was still in her teens. She seems like she's everywhere doesn't she? Hailey wore a black strapless Jason Wu gown with an allover neon floral pattern. This gown is amazing. It feels like the wrong season for this, but that's a minor issue. Look at her styling it's perfection.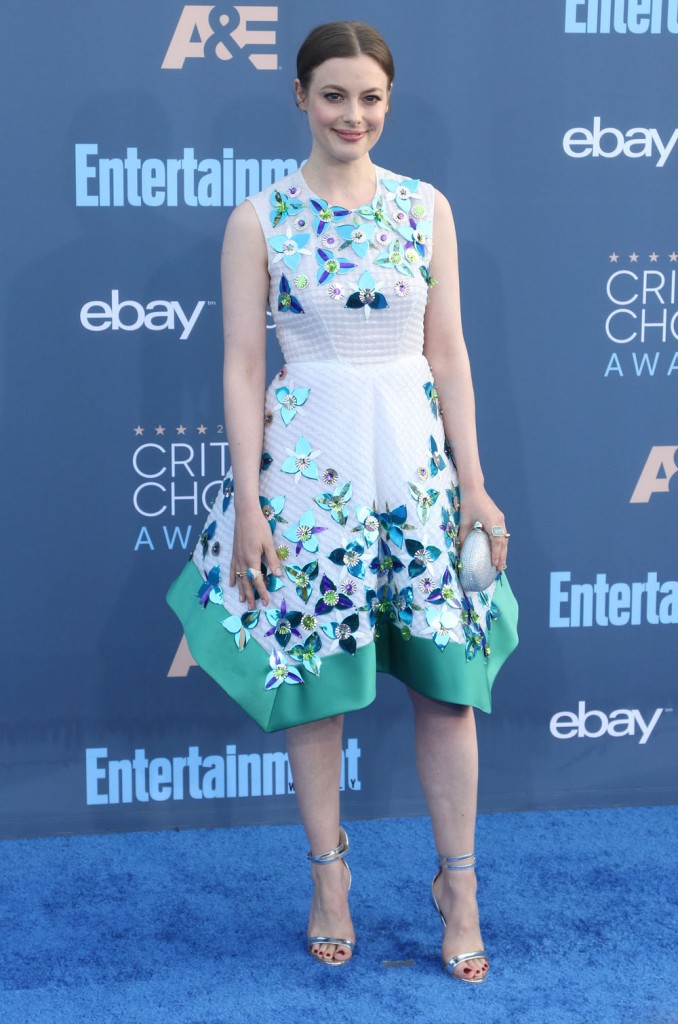 Gillian Jacobs wore a Delpozo gown which was rather interesting from the waist up with a mod metallic floral overlay but lost the plot by continuing the metallic shapes along the skirt, which was inexplicably split into two pointy sections. Who came up with this? It even has a waffle print fabric. Maybe if the skirt was plain and cut normally this would be cute-ish.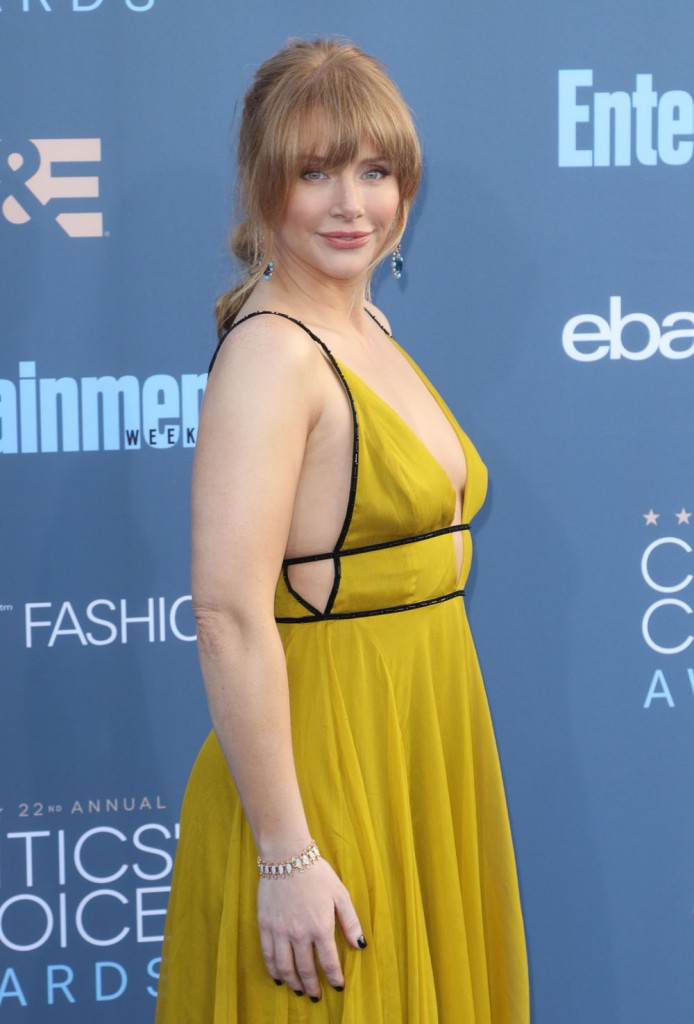 photos credit: FameFlynet and WENN