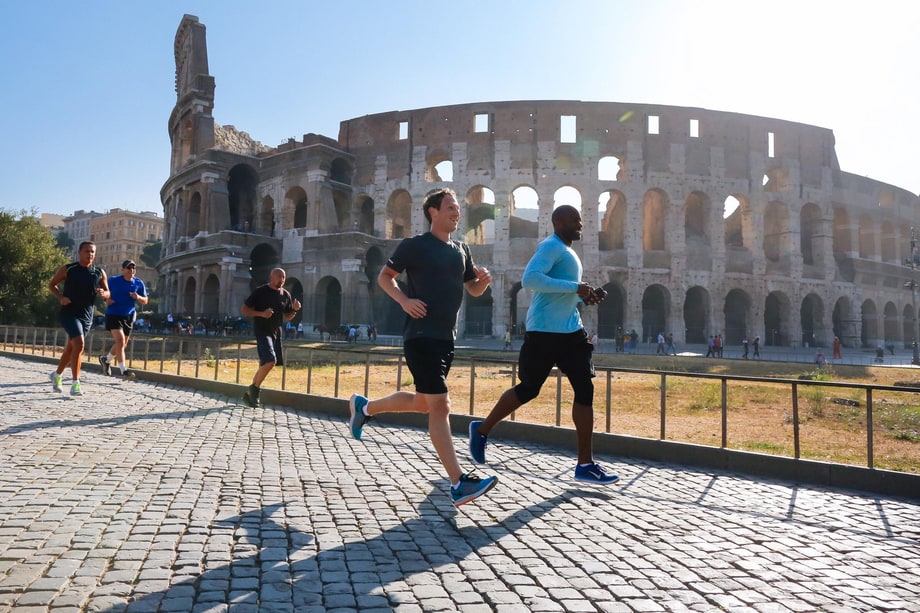 Like most of us, Mark Zuckerberg had a New Year's Resolution. However, since he already owns his own company, is in love and can afford to live in the San Francisco Bay Area, he went the opposite way and set a reasonable goal of running 365 miles in a year or the equivalent of one mile day. Because he is Mark Zuckerberg, he, of course, accomplished his goal by July. I can't even remember what my New Year's Resolution was, let alone if I met it. As he's not one to sit idly by, he just kept going. Whereas I would have lapped the neighborhood a few times, Zuck lapped the earth. But then he just started showing off by clocking 20 mile runs and completing a personal best time of a 5:53 mile. Dammit Zuck!
I cosign to all of that, especially the part when he said, "I've found running is a great way to clear my head, to get more energy, and to find time to think about challenges I'm working through at Facebook and our philanthropy." I mean, not the Facebook and philanthropy challenges but my minor, less noble and less Zuck-sized challenges, yes. I love my morning run. There are nights I go to bed looking forward to it. In those moments on the pavement I can be anybody and do anything. Not to mention the times it's broken anxiety's grip in my chest. If you check out his A Year of Running page on Facebook, you'll see that it has done many people a lot of good.
Of course, running wasn't his only New Year's Resolution. No, Zuck's other NYR was to actualize Jarvis from Ironman in all our homes. He hasn't completed that one yet but says he's getting close.
Speaking of running, Zuck created quite a stir when he filed legal documents that allowed him to remain on the Facebook board if he runs for public office. Although the move was seemingly a way for him to sell many of his shares to fund the Chan-Zuckerberg Initiative without losing his voting power, a lot of eyebrows were raised by the fact he added the public-service caveat. Considering his defense of Facebook board member Peter Theil's politics, I hope the only running Zuck does in the near future is cross-country.
The very attractive man with the bugling arms running alongside Zuck on almost every leg is Ime Archibong, Facebook's Director of Partnerships for Internet.org. Look at all these guys smiling as they run mile after mile across the globe. I wonder how soon after each photo was taken they collapsed in a heap on the ground? Maybe I'm just projecting.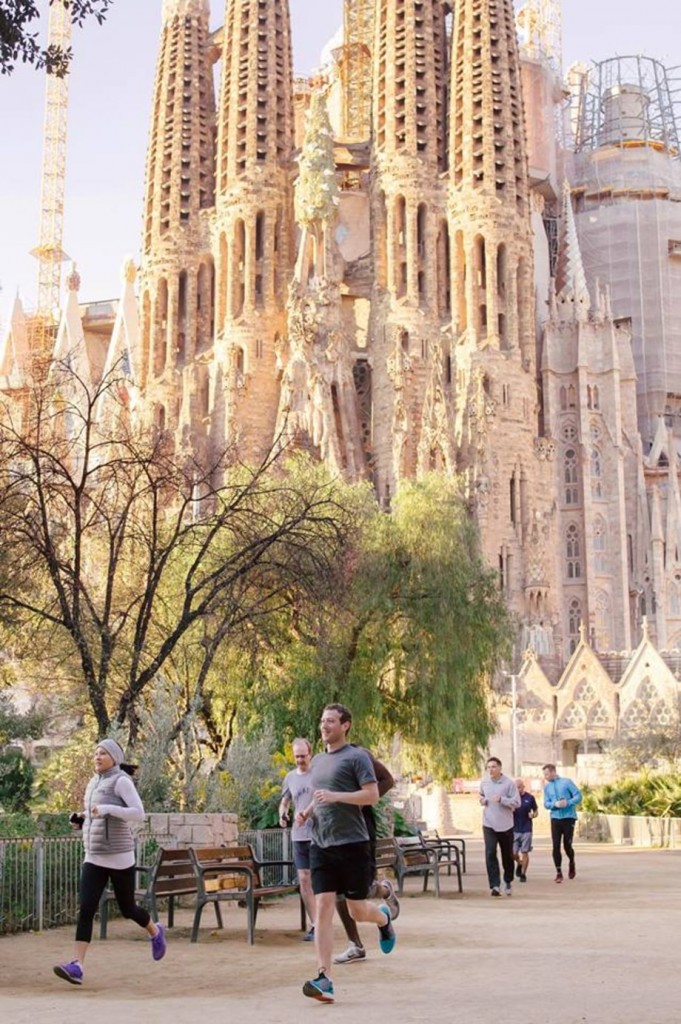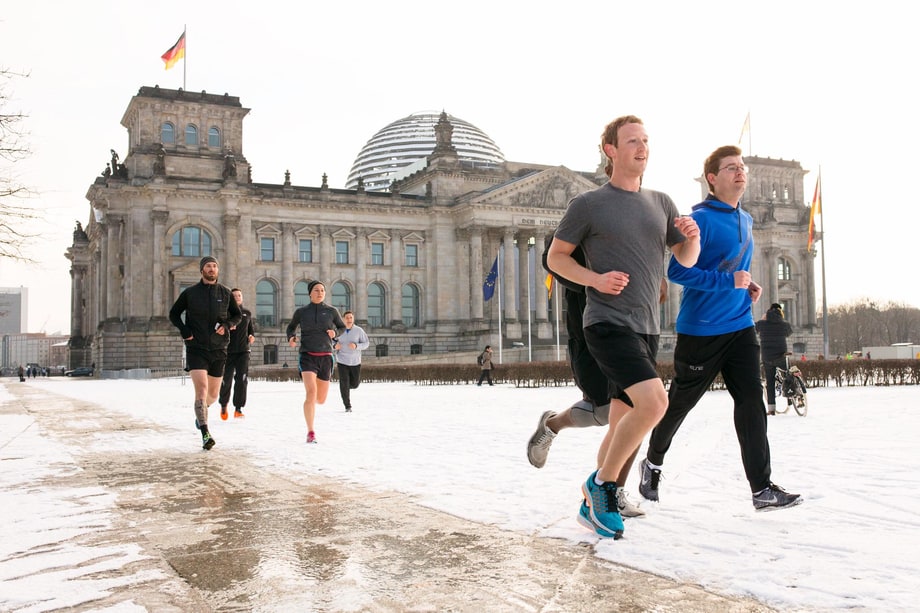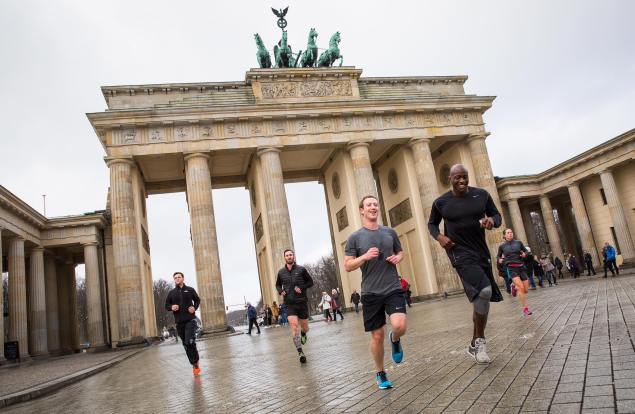 Photo credit: Mark Zuckeberg/Facebook and Fame/Flynet Photos