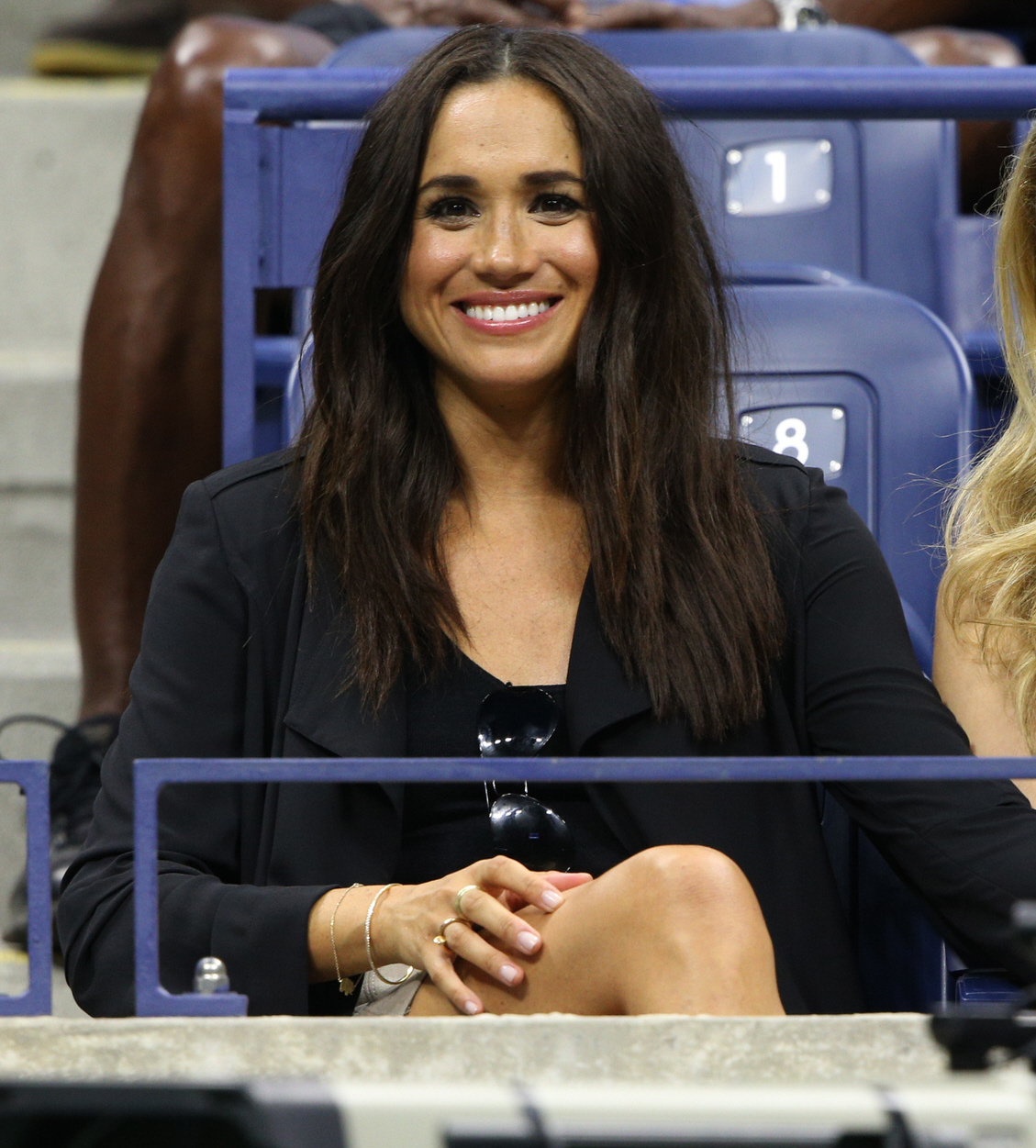 If you were looking for a first-hand account, or "proof," of Meghan Markle and Prince Harry's coupled-up, loved-up status, we finally have it. Meghan apparently flew to London on Sunday just because she missed Harry so much. The trip wasn't super-planned beforehand, and they're still planning on going away together, probably right after Christmas. But yesterday, everybody got the news that Meghan and Harry went Christmas-tree-shopping together. And here's what went down when they were shopping:
Prince Harry and his girlfriend Meghan Markle were getting into the Christmas spirit and were given a special festive gift. The Royal was joined by his girlfriend to pick out a Christmas tree and were given some mistletoe to share a kiss under as a small token.

"They chose their tree fairly quickly and Zaqia then brought it around to me and they stood there in the queue waiting for it to be packed," said Ollie Wilkinson, 22. "They then went to pay and Harry also donated some money to charity."

As a gesture to remember their trip to the Battetsea Park shop, Ollie handed some mistletoe to Meghan, but explained he was a bit wary of holding it over their head. He added: "I then handed them a bunch of mistletoe and Megan said she really loved it. Harry walked off with the tree on his left shoulder and was holding Megan's hand with his right, while she was holding the mistletoe."

Meanwhile, fellow employee Zaqia Crawford gave the couple a truly authentic experience, admitting she didn't even know who they were until colleagues told her after they'd left. Describing her dealings with the couple, Zaqia, 30, said: "I went over to serve them, but I didn't know who they were until they left. My colleagues asked me, 'do you know who that was?' and they said, 'that's the Prince' and I said, 'What the Prince of this country?' She's obviously American and so am I, so we bonded over the accents. She said 'where are you from?' and I told her New York. They weren't overly affectionate with one another, but they were obviously really comfortable together. They just walked off holding hands and for into their car."
I still have questions about how Meghan and Harry are able to go out together in Toronto and London and there are still no candid paparazzi photos of them. The longer this goes on, the higher the price for the first photo. As for the mistletoe… okay. Nice. I'm more interested in the fact that Harry only needed one hand to carry the tree and he had one hand free to hold Meghan's hand. He's strong!
Meanwhile, there's more gossip about whether Harry and Meghan are already engaged. Tom Sykes at the Daily Beast already theorized that Harry's bungled PR is evidence of a possible engagement, and now the Daily Mail's Ephraim Hardcastle suggests that there's something to that theory.
Have Prince Harry, 32, and his girlfriend Meghan Markle, 35, got engaged secretly? Reporters who cover his public engagements are told no questions about Ms Markle will be answered, although he and the American actress have been an item since August. A secret engagement would give them a breather prior to the media storm a marriage announcement would entail.

Prince William got engaged secretly to Kate Middleton while they were on a safari holiday in Kenya in 2010. Only Margret Lekartgi, a 22-year-old Masai maid, was in on their secret.
Could be. Here's one thing that just occurred to me: William absolutely loathed the speculation about when or if he would propose, and part of me still believes that he waited so long to propose to Kate as a way of trying to screw over the press. Would Harry react the same way to an incessant conversation about proposing? And if he doesn't propose in the next month, will Meghan be seen as a Waity 2.0?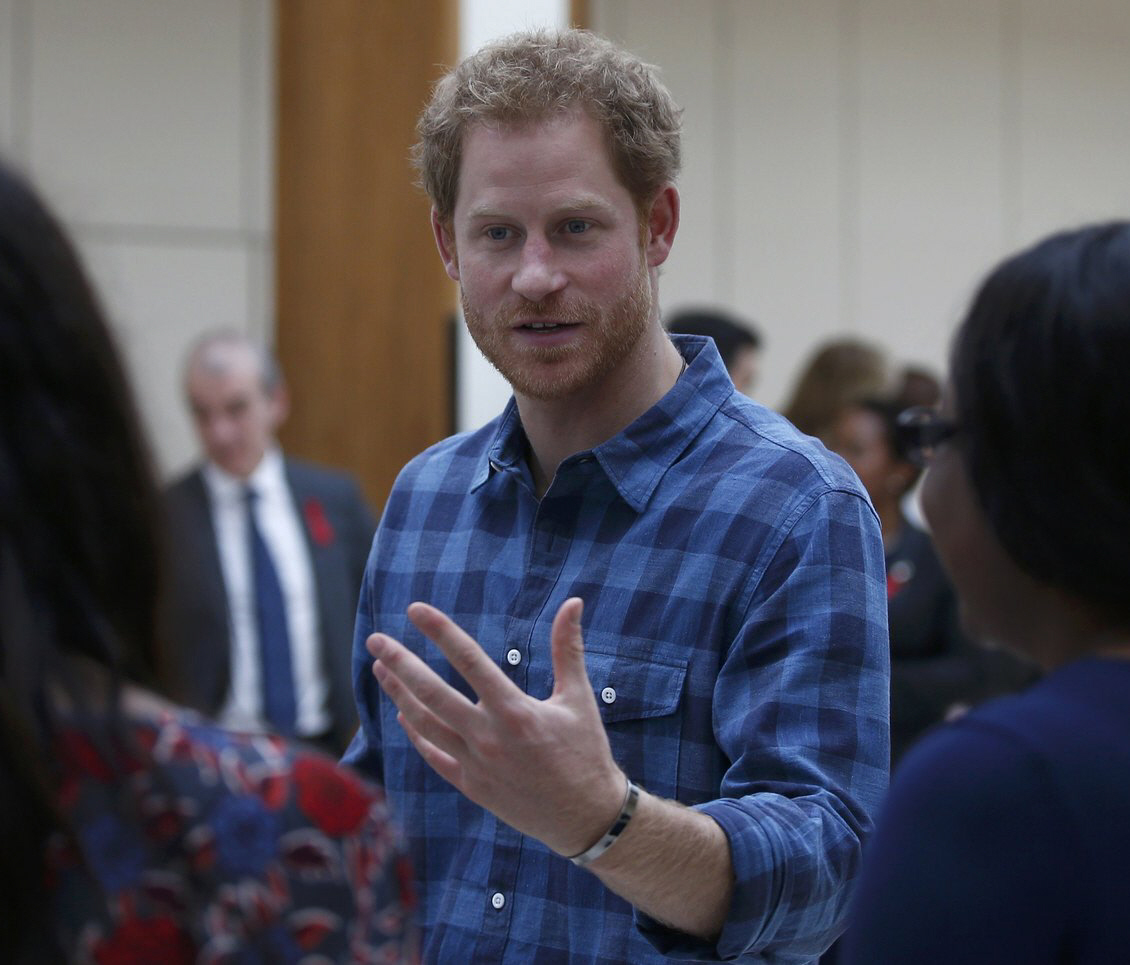 Photos courtesy of Pacific Coast News.