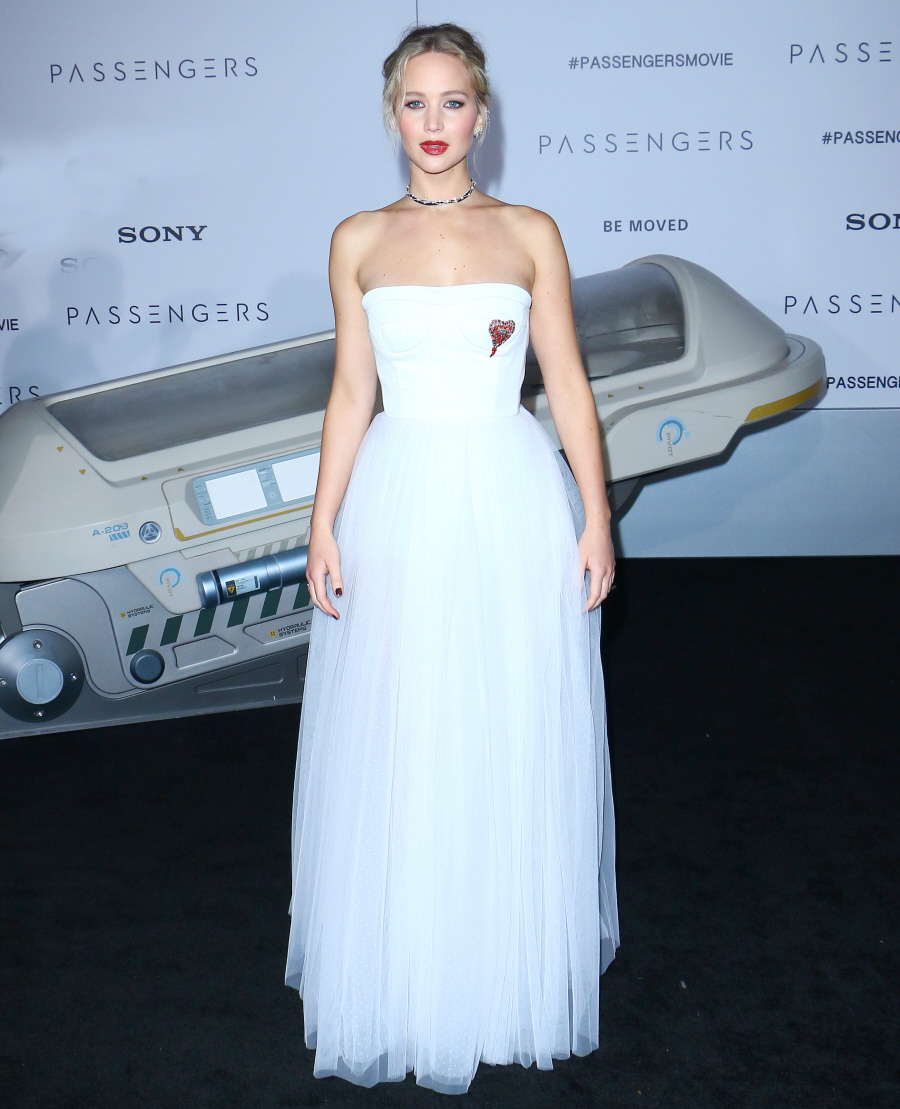 Here are some photos from the big, splashy premiere of Passengers in Hollywood last night. The star of the red carpet was easily Jennifer Lawrence, wearing this Dior gown. This Dior honestly seems like it would be better suited for an awards show, although this year, it's looking like J-Law probably won't be going to any awards shows because she's not nominated for anything. She's been nominated for an Oscar four times in the past six years, so it's notable that this a rare J-Law-free awards season. As for the Dior itself… it's pretty. It doesn't feel overworked, which is a miracle. I even like the boob-heart embroidery. That being said, this is totally a cotillion dress.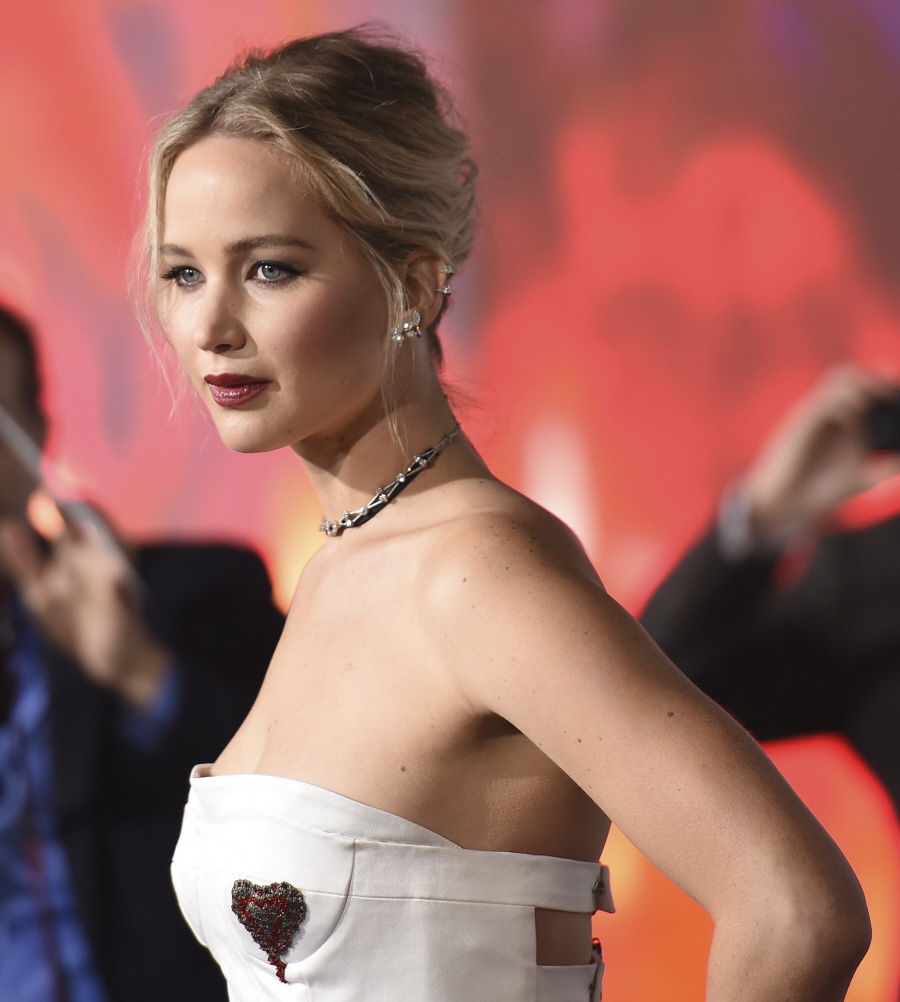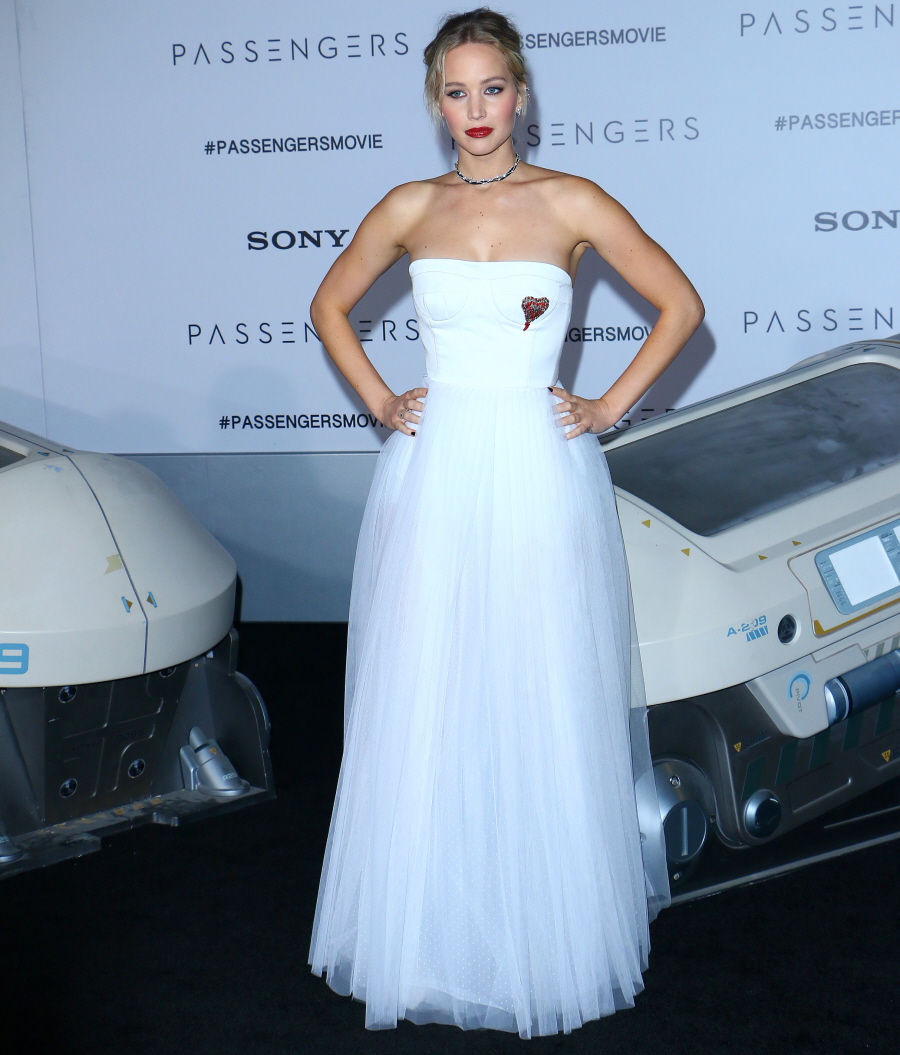 Jennifer was joined by her costar Chris Pratt and Chris's wife Anna Faris. Pratt wore a Dolce & Gabbana suit and Anna wore Reem Acra. I don't mind a blonde in a pastel frock, although I take issue with the bust of this gown. Anna is a petite, small-chested woman… and this Reem Acra makes her look even smaller.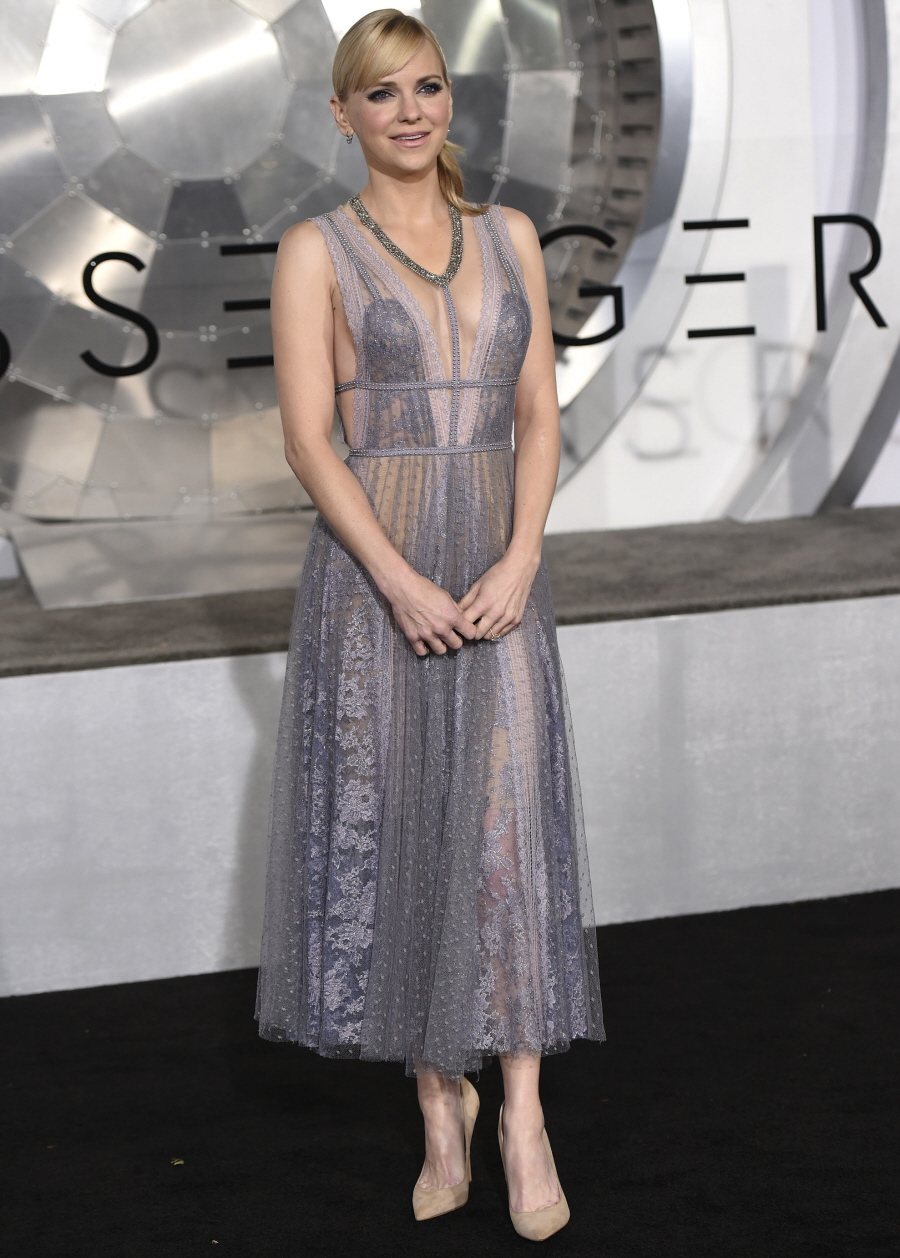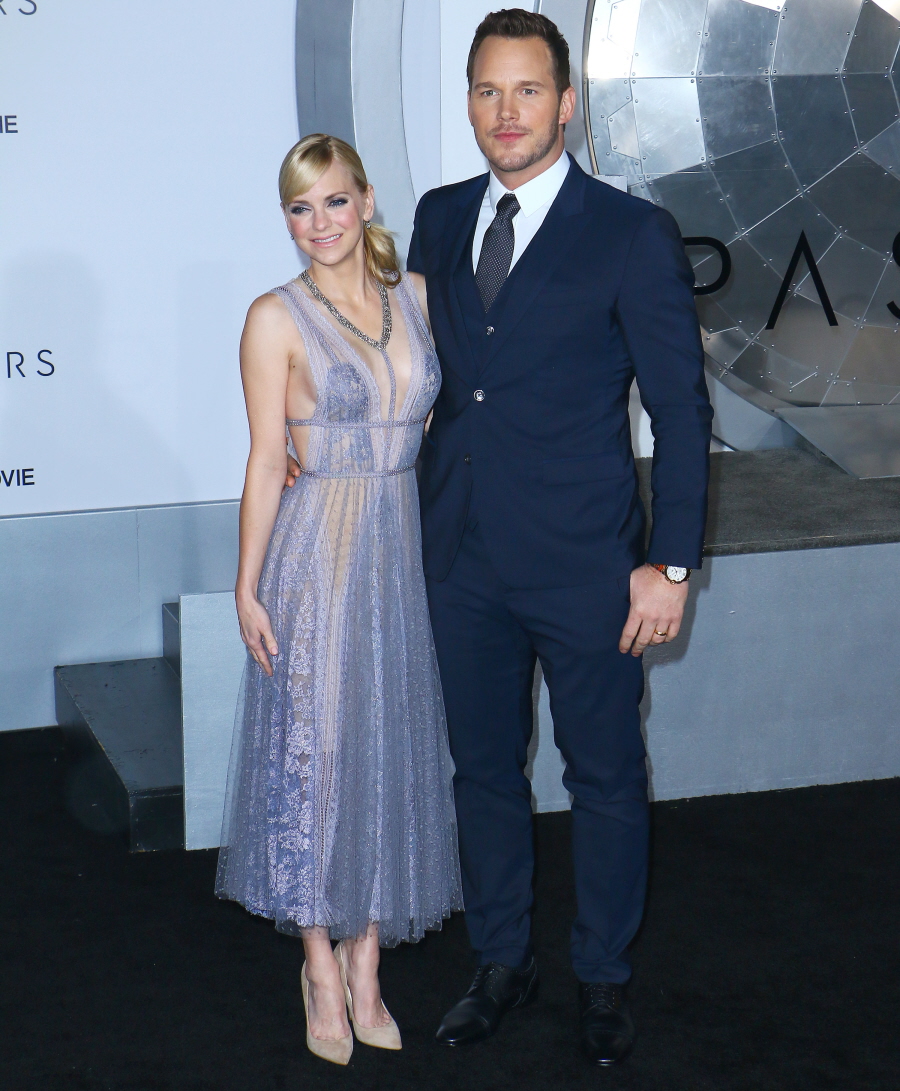 Michael Sheen also has a part in Passengers as a robot bartender. Isn't that weird? Sheen is the best actor in the cast and he was relegated to playing a robot bartender. Anyway, Sheen came out with his still-happening girlfriend Sarah Silverman. I think they're a weird couple but whatever. They seem to adore each other.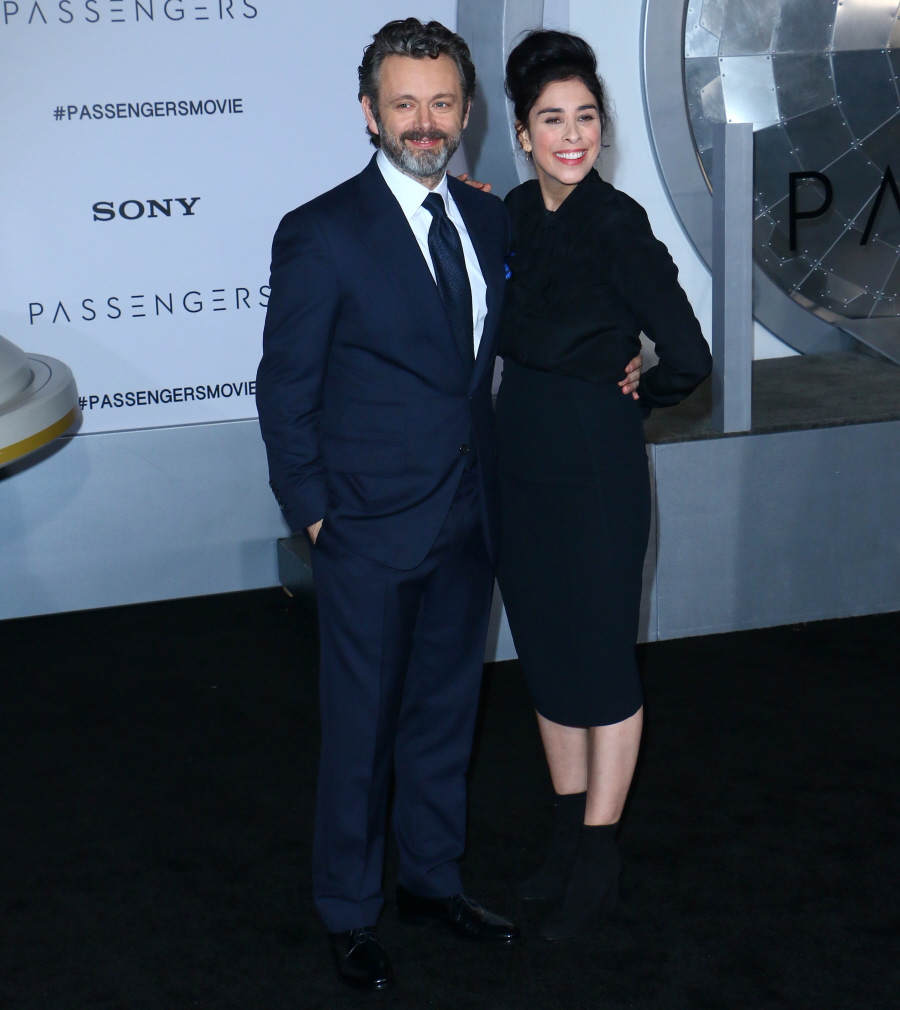 Photos courtesy of Fame/Flynet.