Just when I start to lose all faith in humanity and think everything is dark and awful, I see something like this and my heart just melts. Dwayne Johnson, or The Rock, as some of you may know him better, showed off the singing chops that he recently showcased in the Disney film Moana to serenade his daughter, Jasmine, on her first birthday. The adorable little girl, whose Mom is Dwayne's girlfriend Lauren Hashian, clapped along as her pop sang "Happy Birthday." The Rock shared the sweet moment on Instagram on Friday.
Because I had to know and felt like I should share, "aiga" is Samoan for "family" and "Pua Mana" means "majestic flower" – so says Google. Is that the cutest, or what? Dwayne has even more to celebrate, as he also posted on Instagram that the trailer for his upcoming Baywatch reboot (which I have to admit, doesn't look as terrible as I thought it was going to be) is the most watched comedy flick trailer of 2016. Congrats? And, it seems the 44-year-old wrestler-actor is also enjoying the singing thing, dressing up like Elvis and entertaining servicemen and women for his Rock the Troops special, which aired on Tuesday on Spike. He may not sound like the King, but he can sure rock that sparkly jumpsuit!
The military is near and dear to Rock's heart, as he also helped bring a military family together for the holidays on The Tonight Show with Jimmy Fallon last Friday (the wife was one of the show's producers). I defy you not to watch this video and not get just a little choked up. I will admit I got a little something in my eye.
Geez, you can't not like The Rock, can you? With such a big heart, it's not hard to see why he was voted Sexiest Man Alive. I think I may have to get an extra gig on his latest project, Jumanji, which is filming here in Atlanta, so I can tell him in person. I'd even let him sing for me.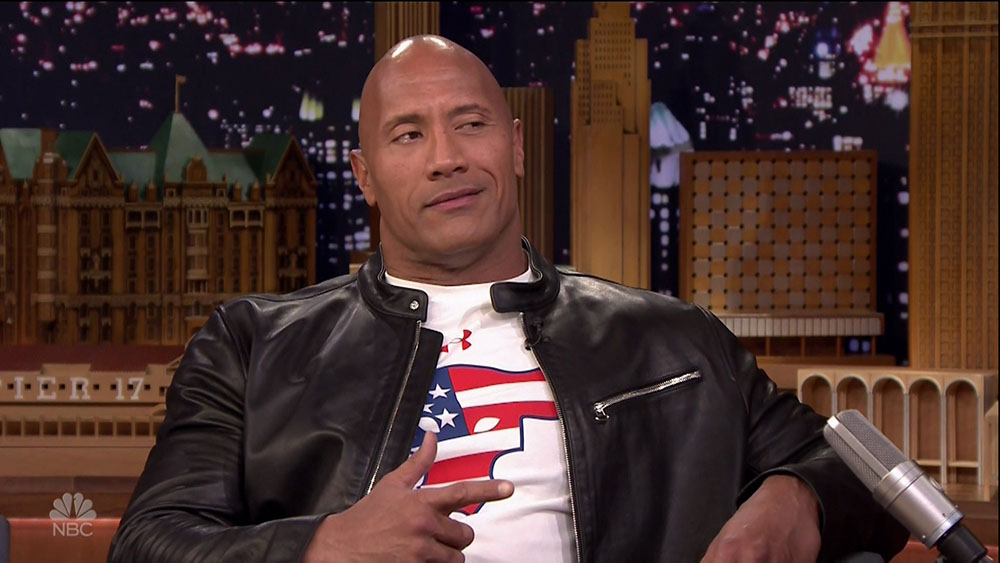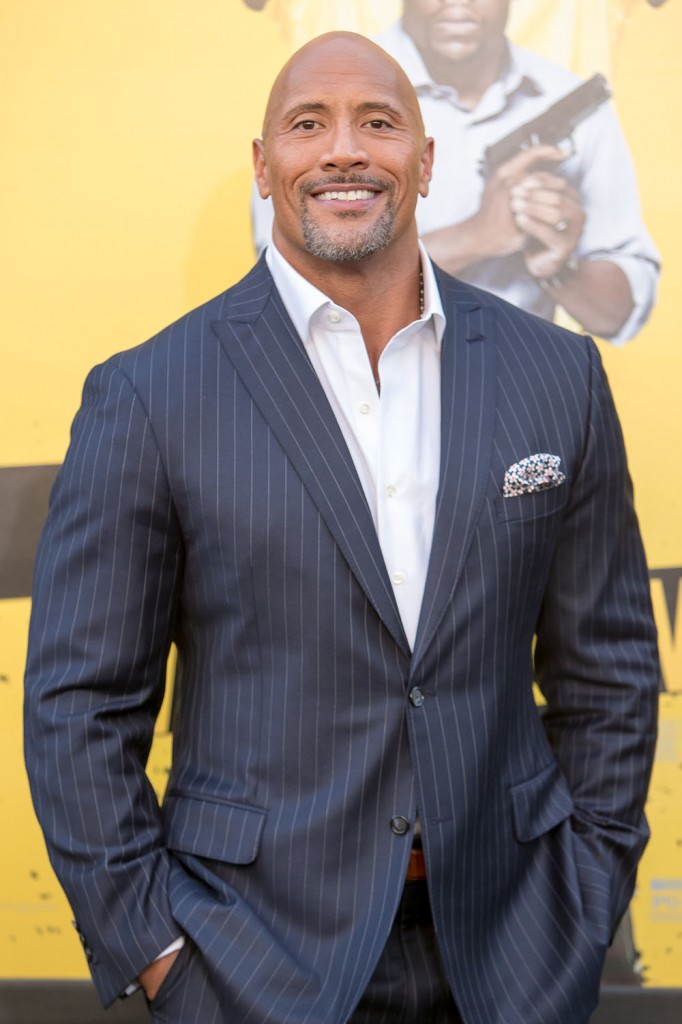 Photo credit: Getty Images, WENN.com