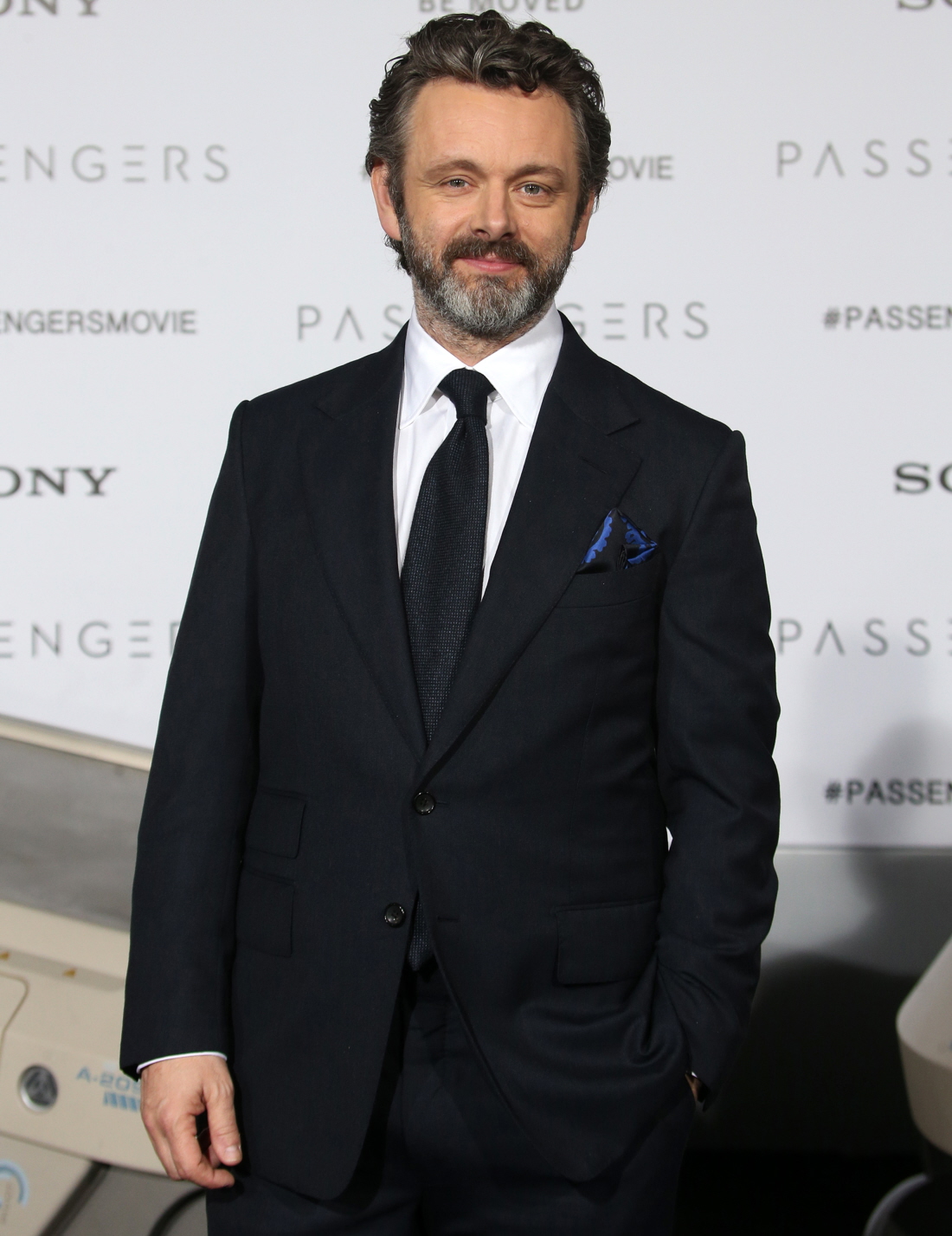 Michael Sheen is an international treasure. The Welsh actor can do it all, from drama to romance to comedy to historical bio-pics, from film to television to theater. He is arguably one of the best and most underrated actors working today. And now Sheen might not be a working actor anymore. Sheen is currently promoting Passengers, which looks like a turdburger, and he did an interview with the Times of London. I guess that Sheen lives part of the year in America? Or does he live here full-time? I don't know – I always got the feeling that he maintained a home in Wales, but come to think of it… his daughter goes to school in America, his girlfriend is American Sarah Silverman, and he worked for years on an American show (Masters of Sex, which just got canceled). So maybe he lived full-time in America. I'll use the past tense because in this interview, Sheen announced his plans to move back to Wales, give up acting completely and commit himself to fighting fascism full-time.
Michael Sheen is to give up acting at the height of his career to fight the rise of the far-right populism. The Frost/Nixon star said he would be leaving Hollywood to order to commit himself to political activism and fight "demagogic, fascistic" politics that he says has engulfed the West over recent years.

"In the same way as the Nazis had to be stopped in Germany in the Thirties, this thing that is on the rise has to be stopped," he told The Times.

He also credited the Brexit decision (he said he was "sad and frustrated") U.S. presidential election in favor of now-President-elect Donald Trump for motivating him to feel a "massive urgency" about the current political climate.

"It's not going to look like this in ten years' time," he said of the current political climate. "Everything has shifted. The dice are being rolled again."

And while he admitted to feeling "terrified" in the current state of politics, he added there is "a freedom in it."

The actor is to return to Port Talbot in south Wales to co-ordinate the activities and says the support of his home town for Brexit is one of the reasons he has decided to begin his activism back where he began. The actor, 47, currently starring in the science-fiction film Passengers, will leave the actress and comedian Sarah Silverman, his partner of two years, and his family in Los Angeles says the move could put their relationship at risk.

He said: "It will be a big change for how people relate to me. Once I'm in, I'm fully in, and this is big. As soon as you start to be effective, then people try to crush you, because it's dangerous."
[From The Telegraph & People]
It feels like… he wants to leave America just as Presidente Deplorable takes office, and I don't blame him. The next few years are going to be absolutely miserable. The only consolation I can offer is that I get the feeling that it's going to be pretty miserable no matter where you are and what country you're in. He could stay here and fight American fascism or he could go home and fight against British xenophobia and anti-immigrant nationalism. He made his choice. I'll miss seeing him as an actor, but if this is what he feels he's got to do, then God bless and Godspeed.
After every media outlet reported that Sheen was "quitting acting," he issued a statement on Twitter and Tumblr. He wrote: "Before this gets ridiculous I said I'm thinking I might start acting less and maybe even stop for a while at some point but don't know yet. Brexit will of majority & totally understandable. Not about that. Talked about general world rise of anti-democratic forces. Must be stopped." He also issued a longer statement, which you can read here. He basically says that he didn't equate Trump with fascism, but that he is going to become more politically active in the years to come.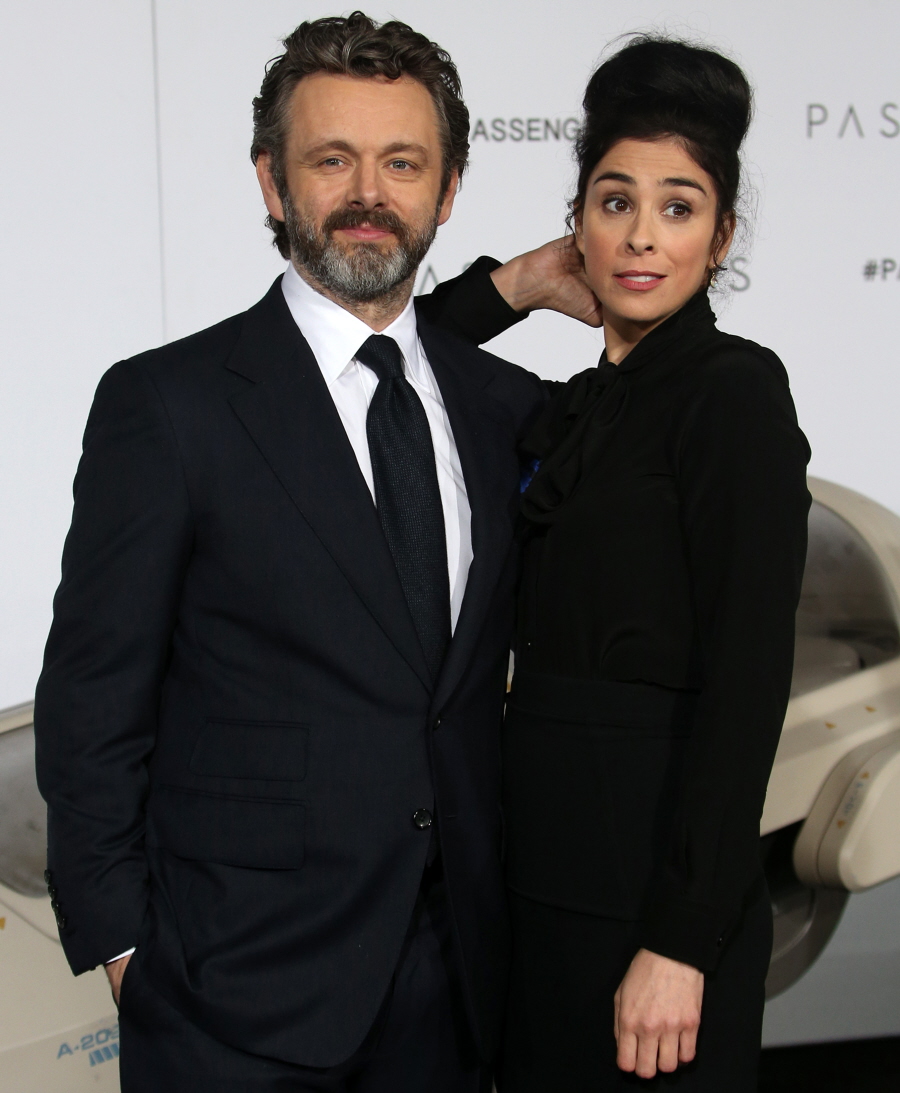 Photos courtesy of WENN.