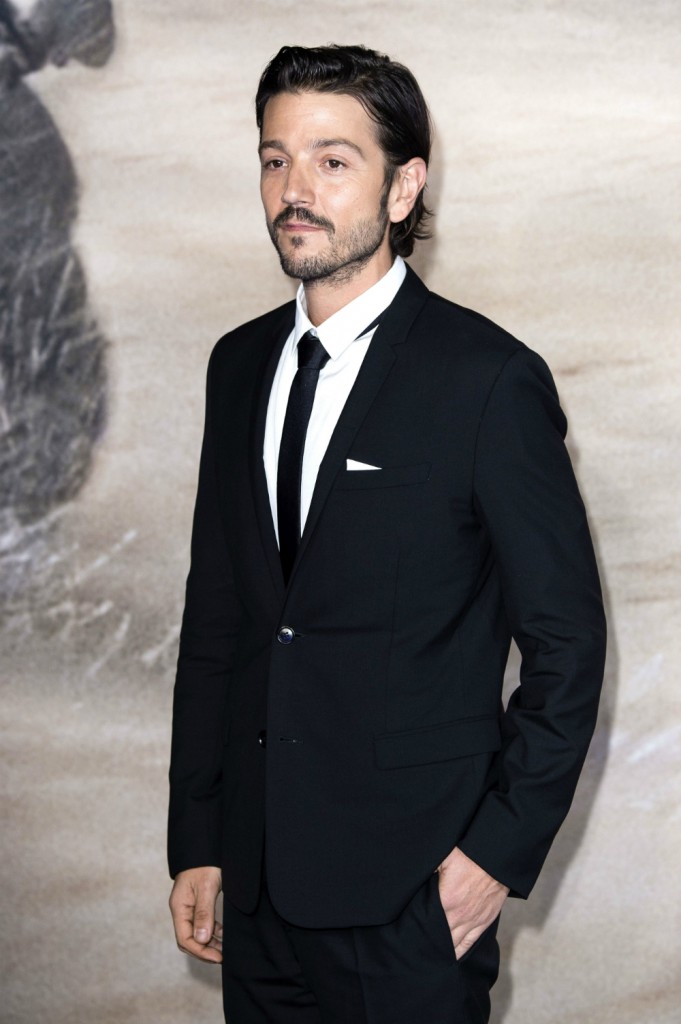 I haven't seen Rogue One: A Star Wars Story yet so please be mindful of spoilers for anyone who didn't get there this weekend. To celebrate the opening of Rogue One, People magazine has issued a Star Wars: Secret of Rogue One special edition at newsstands currently. The movie was number one this weekend – no surprise there – with an estimated $155 million domestic box office after making $71 million opening day. It earned an 84% on Rotten Tomatoes and all the buzz I've read on social media has been very enthusiastic. They are saying this one's darker, on par with Empire Strikes Back, which is fine by me – ESB is still my favorite of all the SW films so far. I'm trying to lower my expectations but I think it's too late, I am so excited for this film.
Before the movie opened, star Diego Luna (Captain Andor) sat down with People and discussed being part of a diverse cast. Diego believes diversity is important because it's more representative of what we see in our daily lives.
Rogue One: A Star Wars Story star Diego Luna tells PEOPLE Now that he's proud to be a part of a film with such a diverse cast.

"The films are changing because the audience is changing, and the audience wants to feel represented," says Luna, 36. "Today you go to the cinema, and if you're not looking at the screen, and you turn, you see that diversity there, you know? And that has to be portrayed in the frame."

British actress Felicity Jones, Danish actor Mads Mikkelson, British-Pakistani actor Riz Ahmed, Chinese stars Donnie Yen and Jiang Wen, Americans Forest Whitaker and Alan Tudyk, and Aussie Ben Mendelsohn all appear in the upcoming blockbuster, which doesn't follow the storyline from last year's The Force Awakens but takes place in the same universe.

"I think it's a great move from the previous Star Wars to these," he says. "It's a much more modern approach. It's not just the diversity, the different kind of accents. The role of the woman in this film. I think it's a film that talks more about the reality we live in, the world we live in."

Luna adds of the six original movies, "It's kind of nice to see all the films of Star Wars because it's like a stamp of how time has been passing and how things have been changing."
It is true that you can run through all of the Star Wars films and see a social progression. That point also makes me laugh, though, because from a technical standpoint, there are many progressions – like special effects and the acting skills of the stars.
Like I said, I haven't seen the film yet *thrusts fist to the sky* so I will take Diego's word that the movie is a good cross-section. The trailers look to be. However, I think I think these films are further aided by the fact that its cast is also enlightened. The actors seem committed to bringing Star Wars into the 21st century (let's just take a moment to appreciate the irony in that last statement). Felicity Jones has proven herself to be a great spokesperson for women-helmed blockbusters and both Donnie Yen and Riz Ahmed have championed the film as well. Sudos to the Rogue team for not only a great film but for landing great ambassadors. Speaking of Felicity, the highest paid actor of Rogue One, she is hosting the first SNL of 2017. You know you've made it when you host SNL.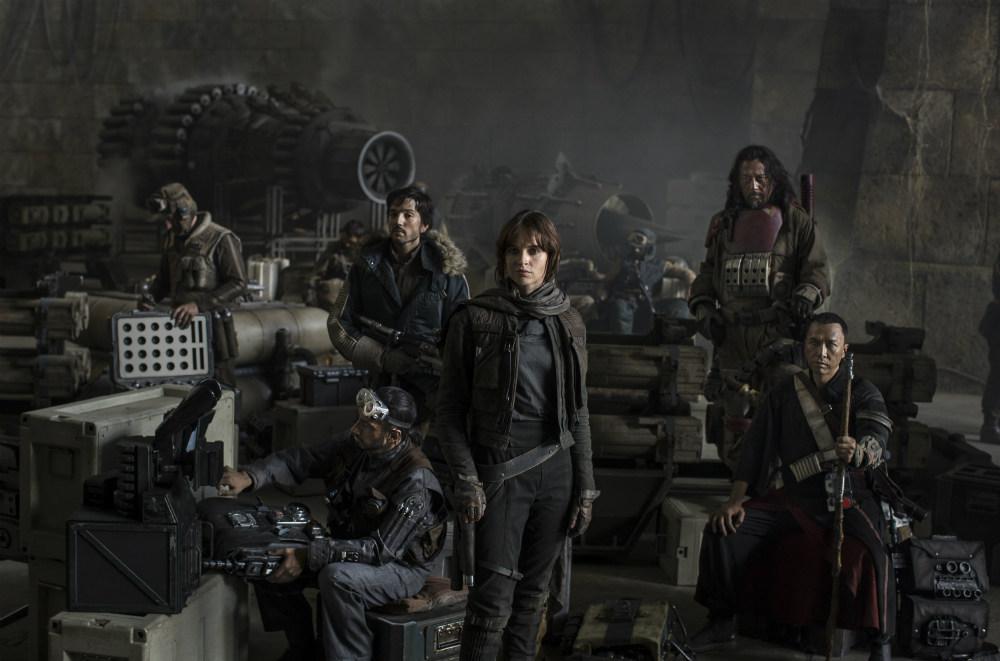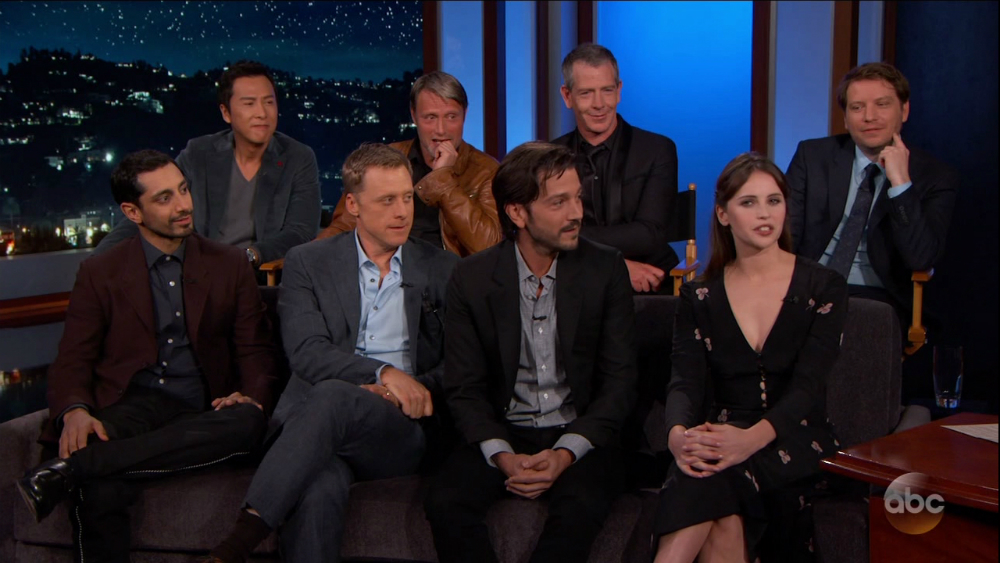 Photo credit: WENN Photos and Getty Images