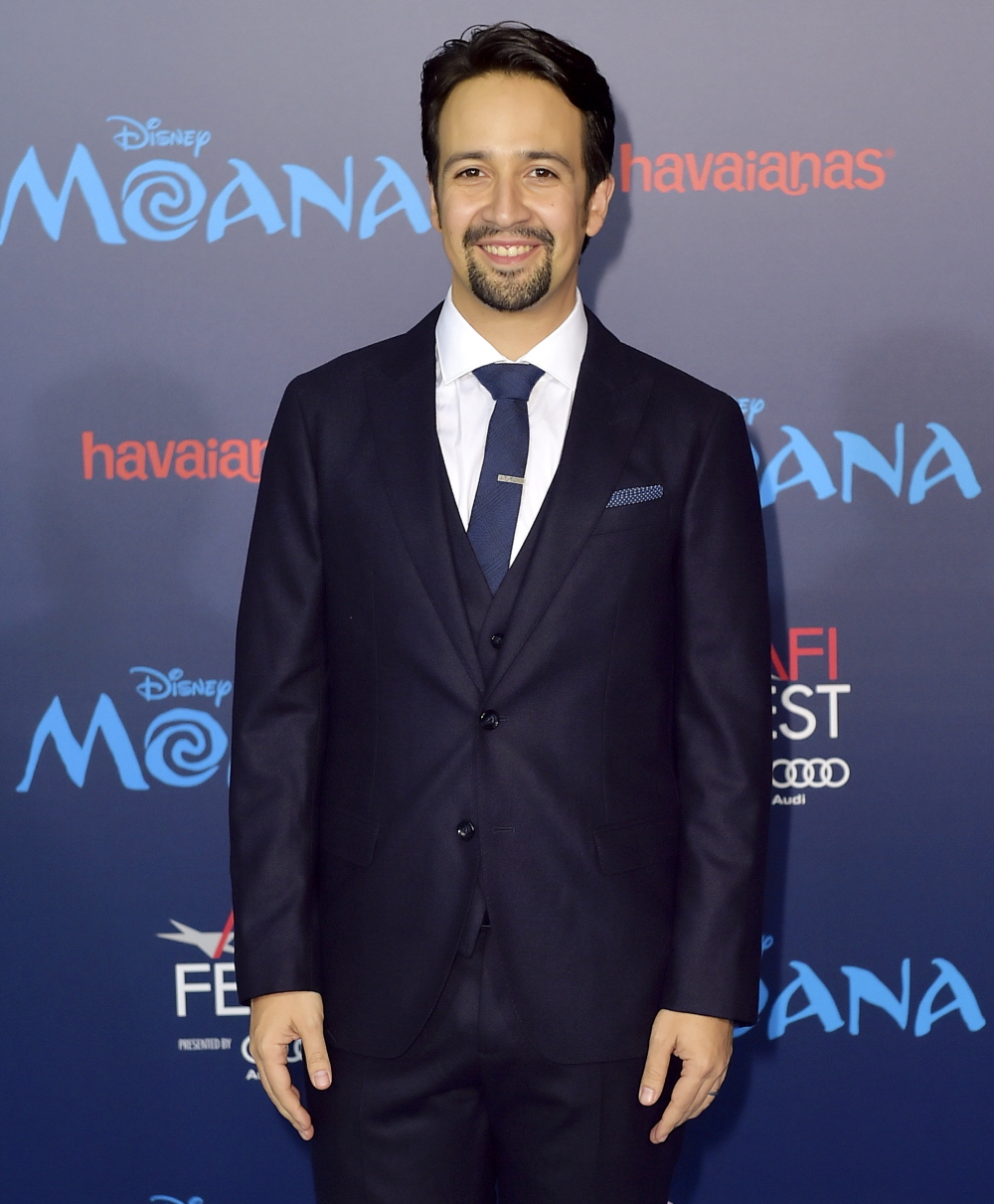 Several months ago, I was reading a profile of Lin-Manuel Miranda and the writer sort of half-joked that Lin-Manuel could complete his EGOT by winning an Oscar for the songs he wrote for Moana. Since I hadn't heard much about Moana at that time, I was like, "Yeah, that's not going to happen." Skip ahead to present day and Moana is a huge hit and the songs Lin-Manuel wrote for the film are being praised around the world. Moana has become another "feminist Disney princess" movie and Lin-Manuel has a real shot at collecting an Oscar in a few months, thus completing his EGOT (Emmy-Grammy-Oscar-Tony). He already has the EGT, he just needs to O. Anyway, Lin-Manuel talked about all of that and much more in a new interview with The Daily Beast. The whole piece is worth a read – go here. Some highlights:
The feminism of his Moana songs: "With both of the songs "Where You Are" and "How Far I'll Go," you have a character who is being prescribed a role by her community. This is a role you are meant to play, and you will be happier if you just play it. I think that strikes a chord for just about anyone. Our family puts us in a role based on whether you're a younger sibling or an older sibling; whether you are in a society in which women are allowed to play this but not this; or boys are allowed to play with these toys but not these toys. Did you see that amazing "Wells for Boys" sketch on Saturday Night Live? It nailed that notion of 'What are you allowed to play with? and what speaks to you when you're a child that society doesn't necessarily let you play with? I think "Where You Are" speaks very specifically to Moana and her island and her individual story, but I think it strikes a deeper chord of 'What do you do when your individual world wants you to be this, and you want to be this?'

How he's coping with Trump's victory: "Obviously I supported the other team quite publicly, and I found myself in a very weird circumstance where I was on a plane on Election Day headed from London to Mexico to do press [for Moana], and so I was sad to be away from my family—because you want to be close to your family when momentous events happen—and, in addition to the disappointment that comes with not having your candidate win, I went through that before. I remember going through that in 2000 not knowing who was president, with Gore conceding and then taking it back. It's interesting how kids who are voting now don't remember that. That felt way scarier in a way because we didn't even have a president. You're supposed to have someone by the end of the night. But I woke up with a very pronounced case of moral clarity. In addition to the disappointment, it was like, oh, this does not change the things that I believe in. The things that I believe in that this candidate doesn't means we're going to have to fight for them. You don't want to go backwards when it comes to our LGBT brothers and sisters; you don't want to go backwards when it comes to the disenfranchisement of voters of color. We have to keep fighting for the things we believe in, and it just made that very clear: I know who I am, and I know what I'm going to fight for in the years to come. That felt like the tonic of it."

He's a vocal supporter of Planned Parenthood: "People are going to believe what they're going to believe. For me, my mother is on the board of the Planned Parenthood Action Fund and my mother has her own personal stories with Planned Parenthood. That's an organization that's really saved lives time and again. The thing it's controversial for [abortion] is a very small part of the health services it provides, and so, like I said, this is a way to support something that is so important. It's a no-brainer, and the fun bonus is that my mom gets to look like the cool board member because of our efforts. I'm happy to support it, and that's just that. Women's health is a priority, it's worth protecting, and if I can be of service in that way, then that's how I'll be of service. Full stop.
I didn't know he was so involved with supporting Planned Parenthood, and I didn't know his mom is on the board of PP's Action Fund. Bless him and bless his mom. What a great ally he is for women too, across the board. I love what he says about the feminism of Moana, and I love what he says about knowing what he believes in and what he will fight for in the years to come. There's a clarity there that I feel too – it's not like "maybe we need to change our ideas to succeed." It's more like "No, we don't need to change, we're right and we just need to fight for all of this."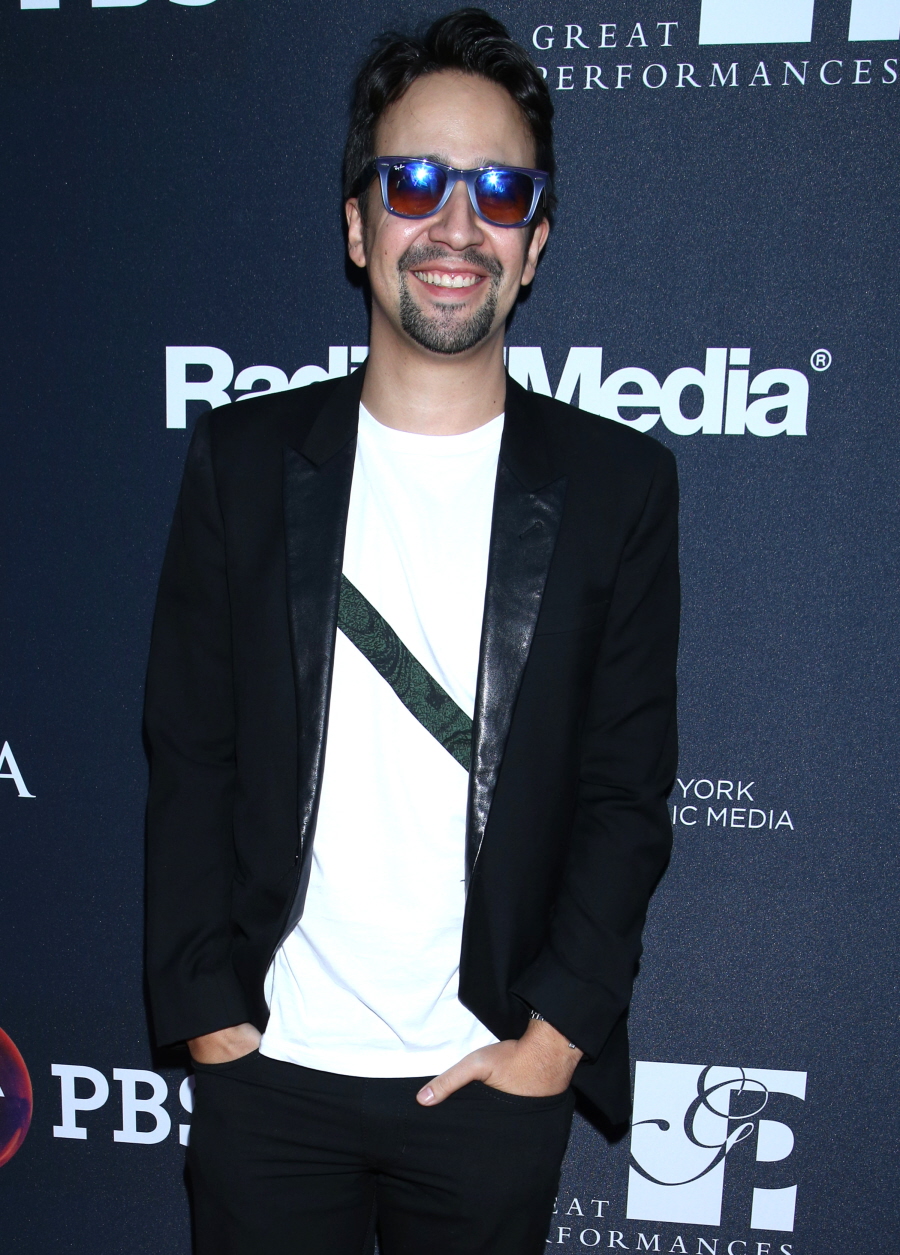 Photos courtesy of WENN.