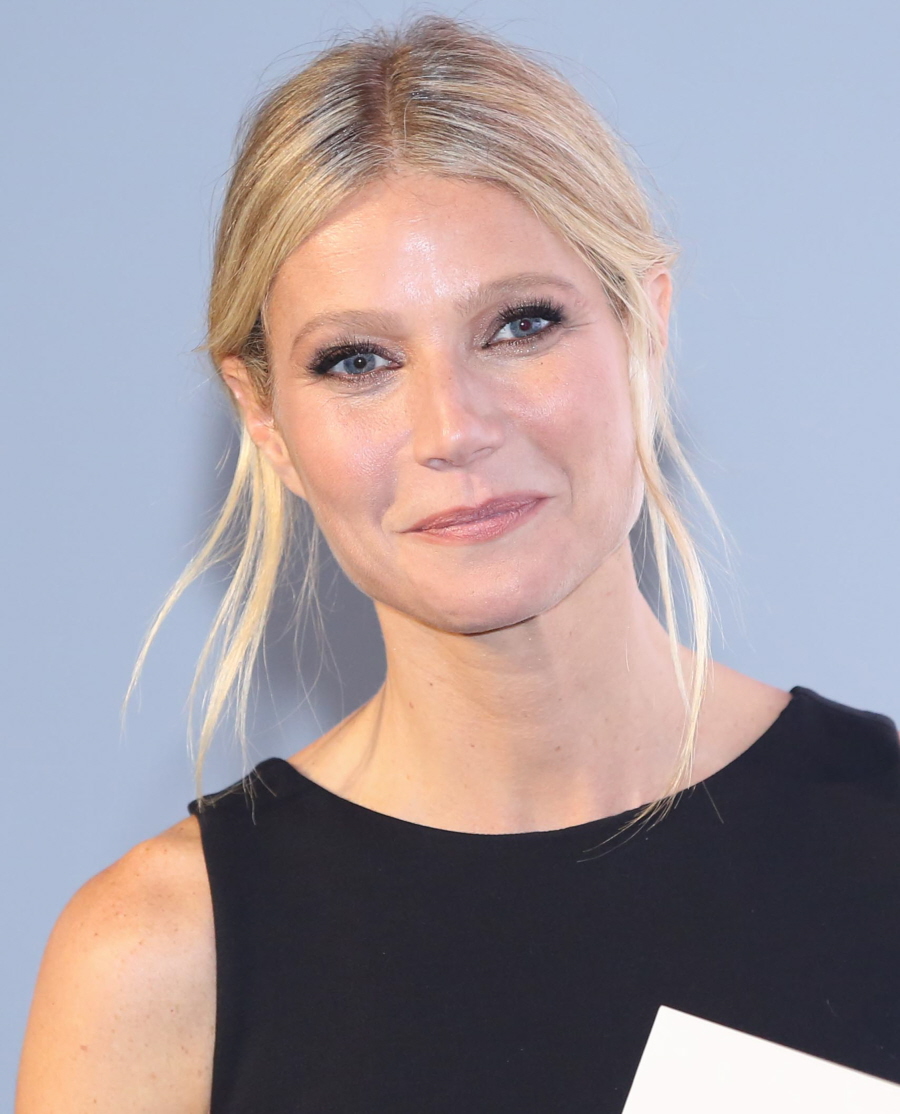 Despite my extreme dislike of her hair, I do think Gwyneth Paltrow is ageing gracefully and naturally. There was a time, several years back, when I think she fooled around with Botox briefly, but these days I think Gwyneth is keeping it natural. As in, she probably pays thousands of dollars a month on facials and non-medical skin treatments, not to mention paying for the best makeup and maintenance. Add to that the fact that she has (sigh…) great bone structure, yet another thing for Gwyneth to be smug about. So yeah, I don't see why a rich white woman in her 40s with access to the best of everything would complain about ageing. Thankfully, Gwyneth isn't complaining. She told People Magazine that she actually "genuinely" loves her wrinkles and gray hair. Um-hm.
She isn't fazed by ageing: "Of course I have wrinkles [and] gray hair. But I genuinely love it. This is who I am. I have been through incredible ups and downs and I feel so blessed that I have the wrinkles to tell the story."

Being a grown woman: For the actress, who declared herself "a mess" in her 20s, being a "grown woman" has never felt better. "I feel good about [it]. I think it's incredibly sexy. … And I wouldn't want to erase years off my face or to travel back in time for anything." Her secret to self-confidence? She says, "part of that is just accepting where you are in time and space."

Being 5'9" tall is one of her insecurities: "I am kind of a gangly girl, but it was a lot worst when I was a teenager."

She worries about motherhood: "I mean, the other night I was in the bath and I texted my best mom friend: 'Am I f***ing this up?'" Her friend wrote back, "No! Breathe. We all feel this way, take a step back. Your kids are great."

Parenting Moses & Apple: "It's like going through childhood again, but standing next to the people that you love more than anybody in the world and helping them bear their heartaches and mistakes and triumphs."
[From The Daily Mail & People]
I'm younger than Goop but I've noticed the small wrinkles around my eyes and… yeah, I don't think I would say that I "genuinely love it." The wrinkles don't send me into a panic, nor am I super-bothered by my grey hair (which I've had since my early 20s). I like where I am with my age, but anyone who tells you that they "genuinely love" those wrinkles or grey streaks is just trying to sell you something. Same with Goop: she's shilling her new book, Goop Clean Beauty. You too can love your wrinkles if you buy Goop's book and her Juice Beauty products and spend tens of thousands of dollars on her Goop-branded clothes every season.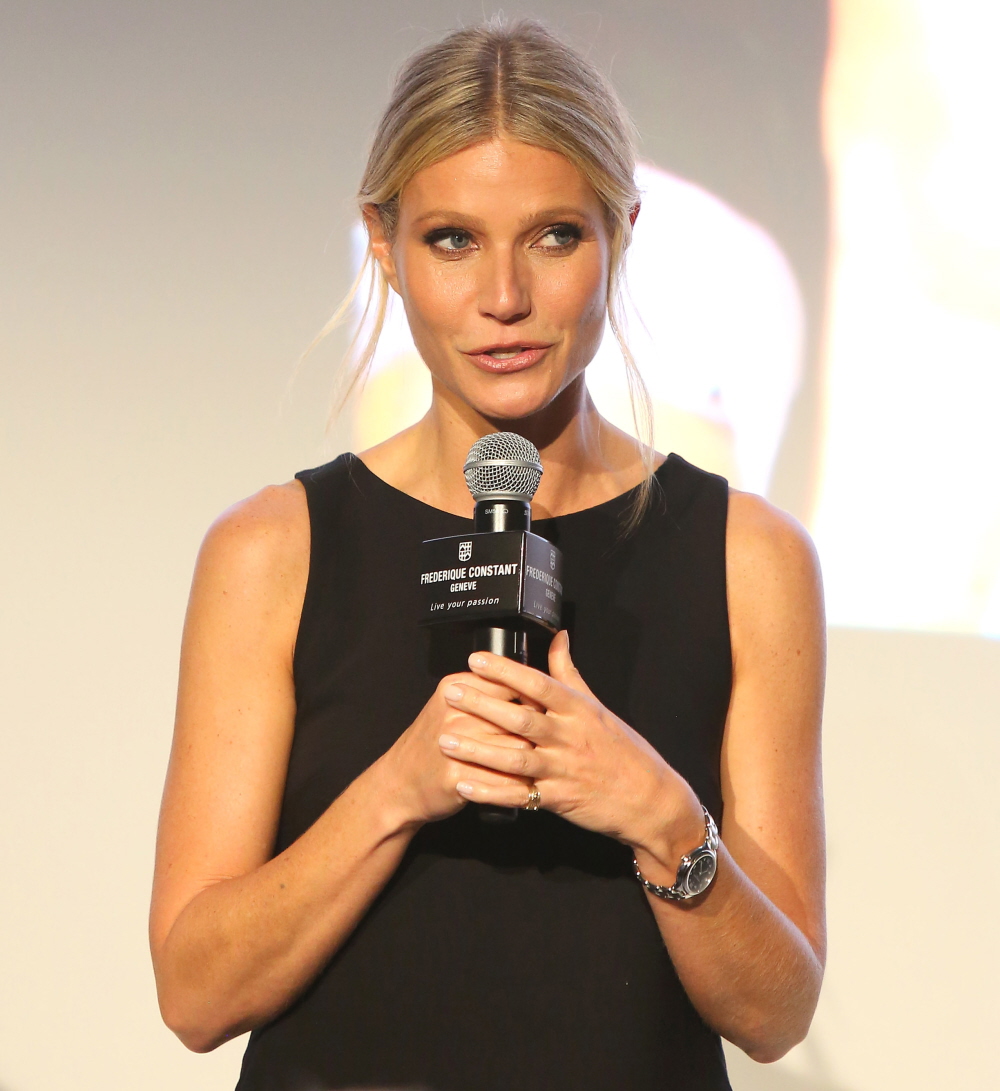 Photos courtesy of Fame/Flynet.