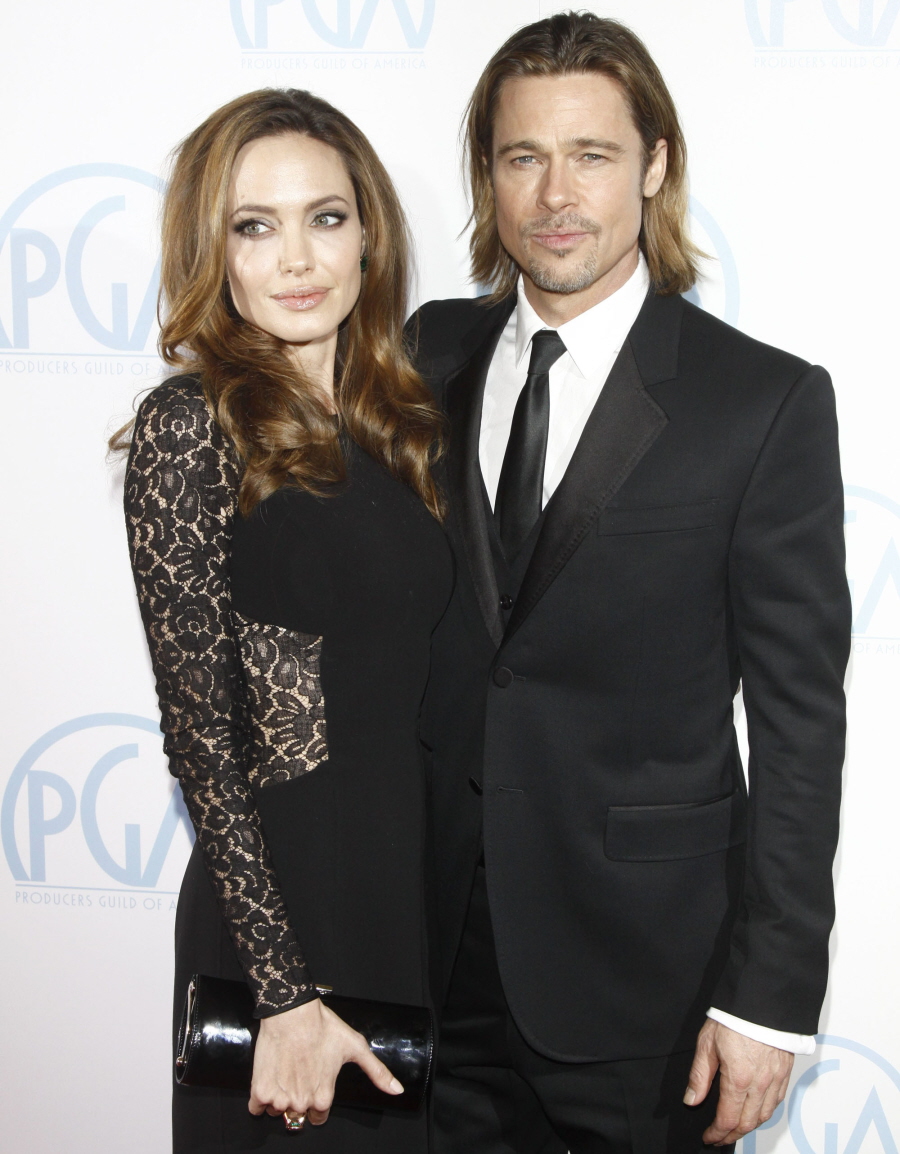 As much as it sucked to see the end of Brangelina in 2016, I suspect that the dissolution of Brangelina is going to suck even harder in 2017. We've probably got months to go in a terrible custody/divorce battle. Reportedly, Brad Pitt did get to see the kids over Christmas, in a visit that was described as "cordial." It was also overseen by a therapist. I've been wondering if Angelina – who has temporary full custody of the kids – was even allowed to leave LA, with or without the kids. As it turns out, she is allowed? Maybe? According to Us Weekly, she took the kids to Colorado for New Year's.
Bundle up! Angelina Jolie and her six kids are celebrating New Year's Eve in Colorado, Us Weekly can exclusively reveal. The Maleficent actress, 41, and her children — Maddox, 15, Pax, 13, Zahara, 11, Shiloh, 10, and twins Knox and Vivienne, 8 — arrived after Christmas, a source tells Us. Jolie and Vivienne were recently spotted shopping at a toy store on Friday, December 30.

As Us Weekly exclusively reported, Brad Pitt was able to see his kids over Christmas amid his divorce custody battle with Jolie.

"Brad did see the kids at some point for a holiday gift exchange," an insider told Us. "[Brad] gave them presents and it was cordial."

A second source told Us that Jolie was the one who organized the get-together.
I guess a NYE trip to Colorado means… Aspen? Aspen is full of celebrities this time of year, and it seems out-of-character to imagine Angelina taking the kids to such a celebrity hot-spot, but maybe. Or maybe she took them to another Colorado city, who knows? Denver's probably nice this time of year. Or Boulder. Or Vail.
Meanwhile, the Daily Mail published an incredibly sympathetic story about how Brad has been coping with the "worst holiday season" of his life. An unnamed friend told The DM:
"Brad's anguish is palpable right now. He desperately misses having his kids with him at Christmas and New Year. These supervised visits are sheer hell on him. He's broken down in tears so many times – he's not ashamed to cry any more. Brad is like a broken man. He feels betrayed by a woman whom he says he still loves. He misses her despite everything that has happened between them. He was blindsided by their divorce – he still believes Angelina made an impulsive decision and can't figure out how to reverse it and save face. He vacillates between being furious with her and longing for her. He thumbs through scrapbooks of photos of better times and wonders how it all went wrong. He calls her but she doesn't return the calls. He sends gifts as peace offerings but she sends them back. He's learned to stay away from the internet rather than risk reading about his situation.'
I don't know. I don't think Angelina acts on impulse when it's about her kids. Sure, she used to be an impulsive person when she was a lot younger (who wasn't impulsive in their early 20s?), but I just keep thinking that for Angelina to bolt with the kids and start this whole divorce/custody battle process, she was faced with something she truly could not abide or sweep under the rug. She couldn't justify staying with Brad to herself or the kids. So she left. And I'm still waiting for the tabloids and papers to give her even one-tenth of the sympathetic coverage Brad gets.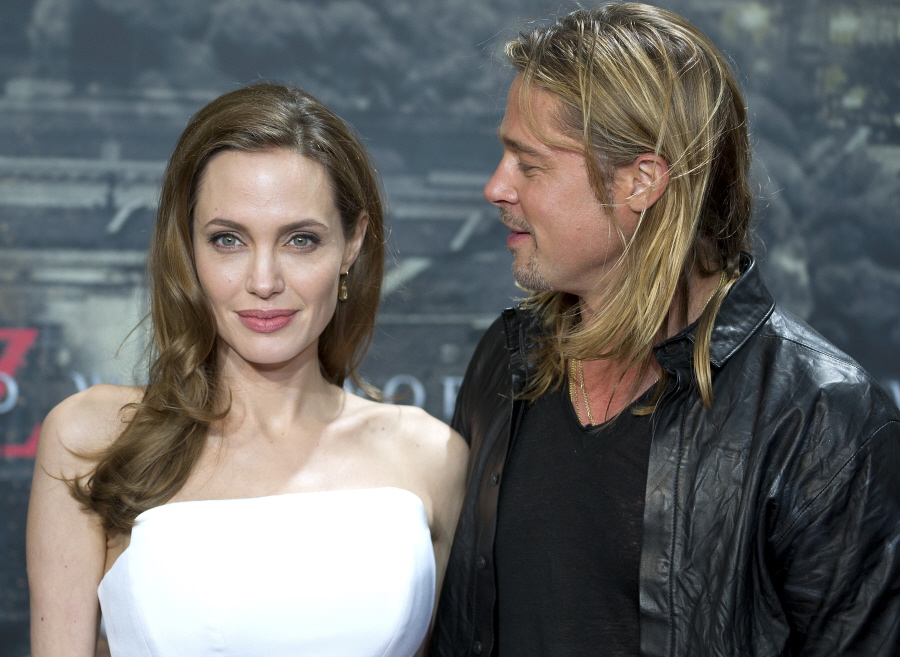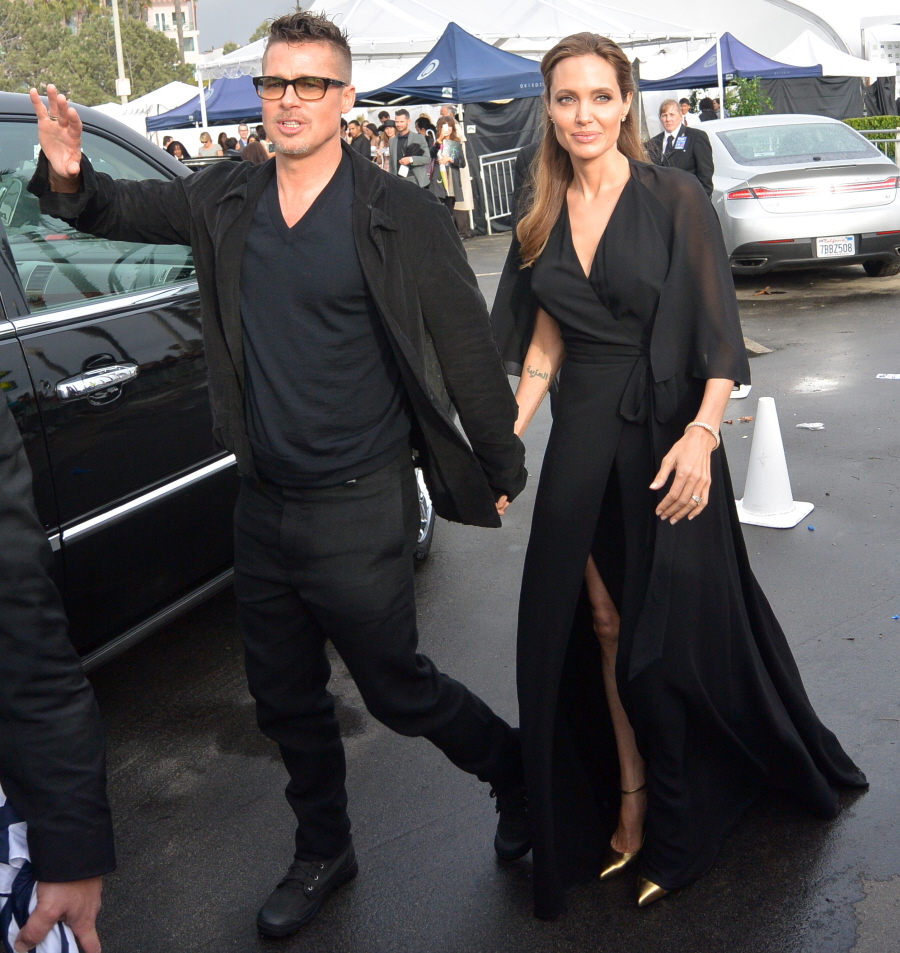 Photos courtesy of WENN.