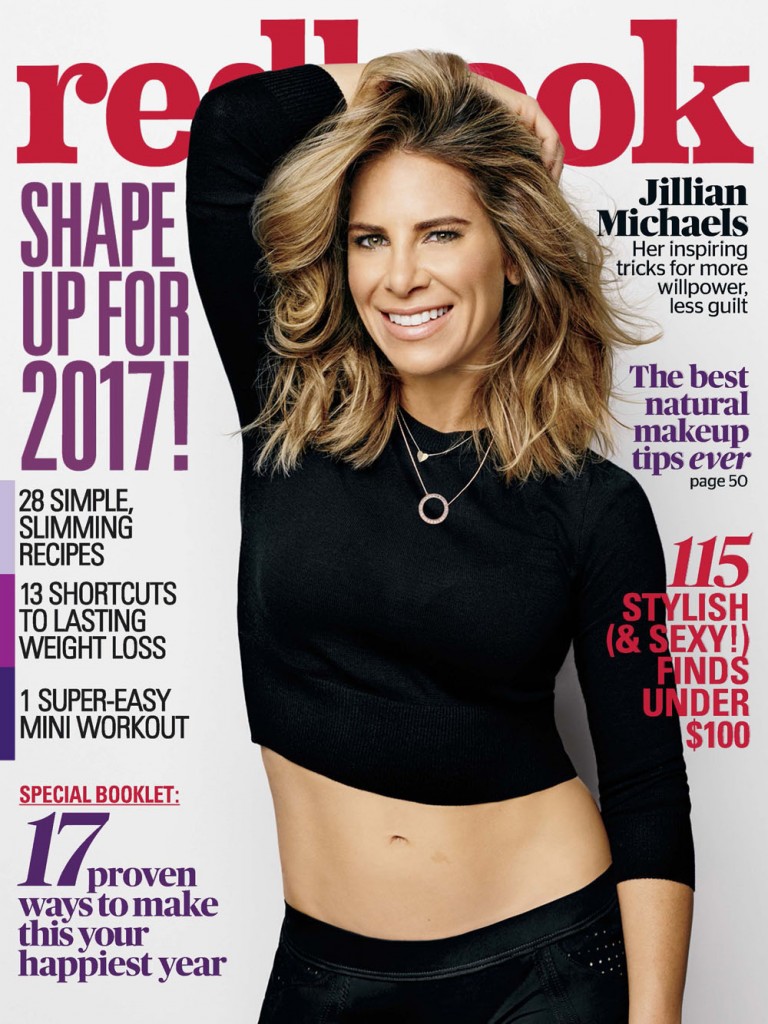 I'm paraphrasing Jillian Michaels in the title because her quote is long and wouldn't fit in our format, but that's the gist of what she said. Michaels, 42, covers February's Redbook issue, probably because she's an incredibly popular fitness trainer and people are looking for motivation in the new year. I've mentioned before that she's not my favorite trainer, I've tried to do her free BeFit workouts on YouTube (they're legal and released with the trainers' cooperation) and they're punishing. She's not one of my go-to instructors, I prefer to work out with Jessica Smith, Denise Austin and Popsugar Fitness. (I'm including some of my favorite YouTube workouts at the end of this post if you're interested!) I do like what Michaels says about getting older not being a decent excuse not to work out and care for your body. I'm 43 and love exercise, it's one of my favorite things and I wish I could get more converts without sounding like an a-hole, so in that way I'm grateful she's visible and talking about this issue. Here's some of what she told Redbook:
Why she's so committed to working out and being healthy:
I'm a 42-year-old. I still like skinny jeans. I still prefer a two-piece instead of a one-piece, but now I have two young kids. So for me, I want to be skiing down the mountain alongside my kids instead of waiting at the bottom for them. I want to see their children graduate from college. I want to meet my grandchildren's children. These are my whys.

On finding balance as a working parent:
Maria Shriver once said something like, "You can do it all, but not at the same time." I say, "You can do it all, but just a little bit more s–itty." And that's got to be okay!

On aging and why she's in better shape now than she was in her 20s:
I care more, and when you care more you train harder and eat better. People believe that aging is this slow descent into decrepitude. That's not true. When people say, "Oh, I'm 40 now, and this is happening to me and that's happening to me," it's the cumulative effect of years of neglect, which—by the way—can still be turned around.

Why she thinks there's too much pressure on women to get back to their pre-pregnancy bodies:
I was just talking to someone who was breast-feeding and already on a diet. I was like, "Dude, you've got to chill. If you start dropping more than two pounds a week, you're going to compromise your milk supply." The reality is that you can bounce back better than ever, but time frames vary for everyone. Everybody and every pregnancy is different. If it takes you a year, who cares?
Jillian is promoting her new post-partum fitness book, Yeah Baby, and most of what she says is sensible. I particularly like her thoughts on losing weight gradually after having a baby. I also want to add something that Denise Austin advocates, that you can work out at home and that workouts are cumulative over the day. You don't have to carve out an entire hour all at once. Also, do what is fun for you, working out doesn't have to mean driving to the gym and kicking your own butt. I love to dance and so I do all the Just Dance video games along with Zumba. Sometimes I do easier workouts when I want a break or just for fun. Working out should be something you look forward to.
Here are some of my favorites from YouTube. Thanks for indulging me at the end of the year!
Easy: Denise Austin Cardio Fat Burn Workout: 19 minutes
Easy: Denise Austin Cardio Calorie Burn Dance Workout (moves are easy and workout is fun): 32 minutes
Easy: Jessica smith, Zumba style (Easy to moderate and fun with hit music): 30 minutes
Moderate: Jessica smith, Fat Burn bootcamp (one of my go-to favorites): 25 minutes
Moderate: Body Project, intermediate cardio workout (fun kickboxing style workout with intervals): 32 minutes
Moderate: Tracey Mallett FuseDance Cardio Melt Workout (feels deceptively easy until it hits you): 32 minutes
Medium-Hard: Dance Cardio Bootcamp from Jenna Dewan Tatum's trainer (moves are easy, workout is hard but has breaks): 20 minutes
Medium-Hard: Body by Simone cardio dance (uses weights, has intervals, the planks at the end are insane): 39 minutes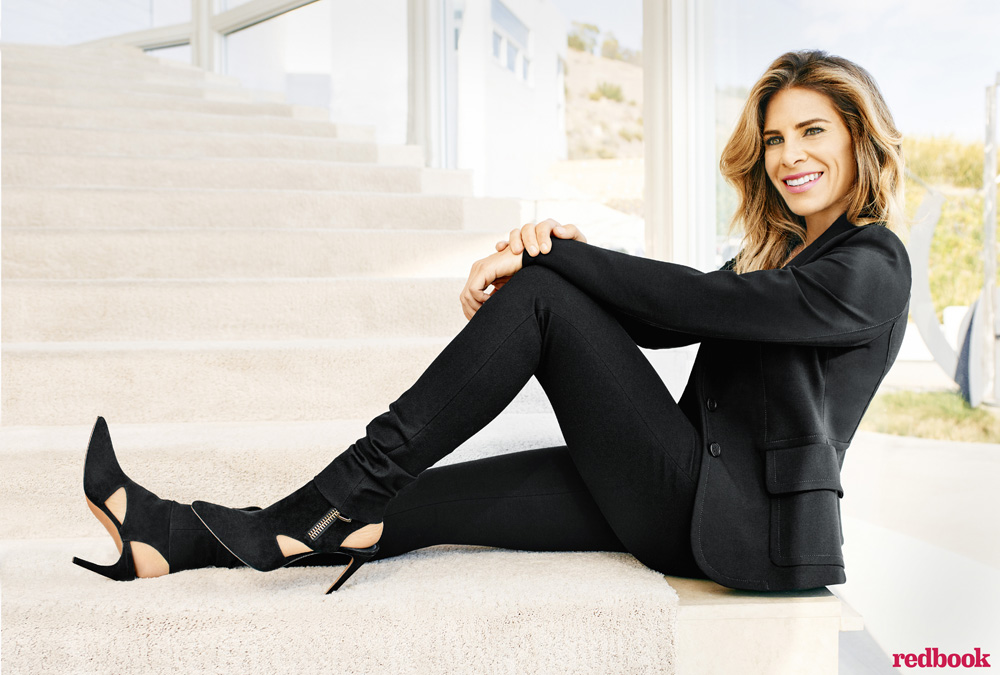 Photos credit: Jeff Lipsky for Redbook and Getty Images