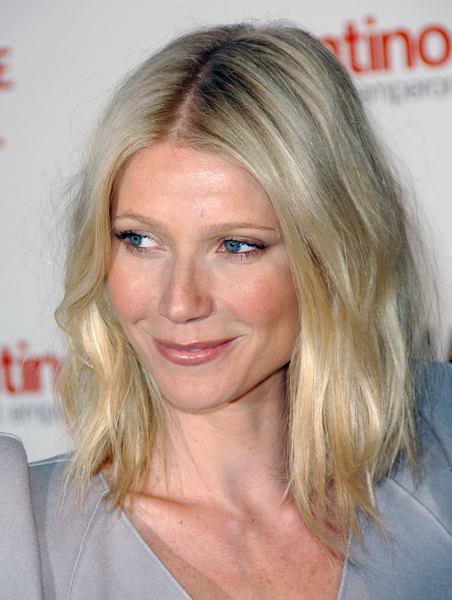 The tagline for Gwyneth Paltrow's Goop website and weekly newsletter instructing us on everything from overpriced places to stay in London to overpriced fashion is "nurish the inner aspect." Gwyneth sometimes includes quotes from spiritual "leaders" on ways that we can become more enlightened by doing things like not gossiping about her and reading books to our children. According an American Hindu scholar, Gwyneth's Goopy words of quoted wisdom don't mean much considering all the promotion of consumerism she does on her website:
Hindu scholars have poked fun at GWYNETH PALTROW for using religious terminology to promote her "mundane" weekly Goop blog.

U.S. Hindu leader Rajan Zed suggests the movie star should take the trouble to learn more about the ancient religion before using taglines like "nourish the inner aspect" on her website.

Zed fears Paltrow is leading impressionable minds astray by suggesting her weekly musings are deep and philosophical – and then just writing about material, "external" matters.

He says, "There are not many deep, spiritual and philosophical thoughts in the blog, which are an essential part of nourishing the inner self.

"The actress needs to grow-up and stop writing about mundane topics like 'Boots by Gucci', 'Banana Pancakes', 'The Hungry Cat' and 'Tweezerman' – in which she talks about taming the unruly eyebrows of men. Instead, she needs to talk about topics like realising self, immortality, deeper reality, eternity, soul, inner realms of the mind and spirit, pure consciousness. That's if she's truly serious about inner aspect."
[From Contact Music via Fark]
I googled this guy Rajan Zed and he has a Wikipedia entry and if he's being quoted correctly at least he's a legitimate person. Wiki notes that he's criticized the film Angels & Demons for misrepresenting the Catholic Church so I would bet that he's one of those "scholars" that makes a name for himself by badmouthing people. I hate to defend Gwyneth, but to say she doesn't have a right to pepper her fashion and lifestyle advice with superficial spiritual guidance is like denying Oprah a right to exist. There are also so many magazines that mix self help with more surface level pursuits. Gwyneth is just an easier target because the brand is all about her, and she's just so smug and unlikeable.
As Kaiser has pointed out, it's not about Gwyneth imparting helpful advice, it's about her blessing us mortals with her superior knowledge. This guy probably knows a thing or two about that, and you would think that real Hindu scholars would make it a point to wish everyone well and not put them down. That said, Gwyneth should probably change Goop's tagline to something more accurate like "aspire to be like me."
Gwyneth Paltrow is shown on 4/1/09. Credit: PRPhotos