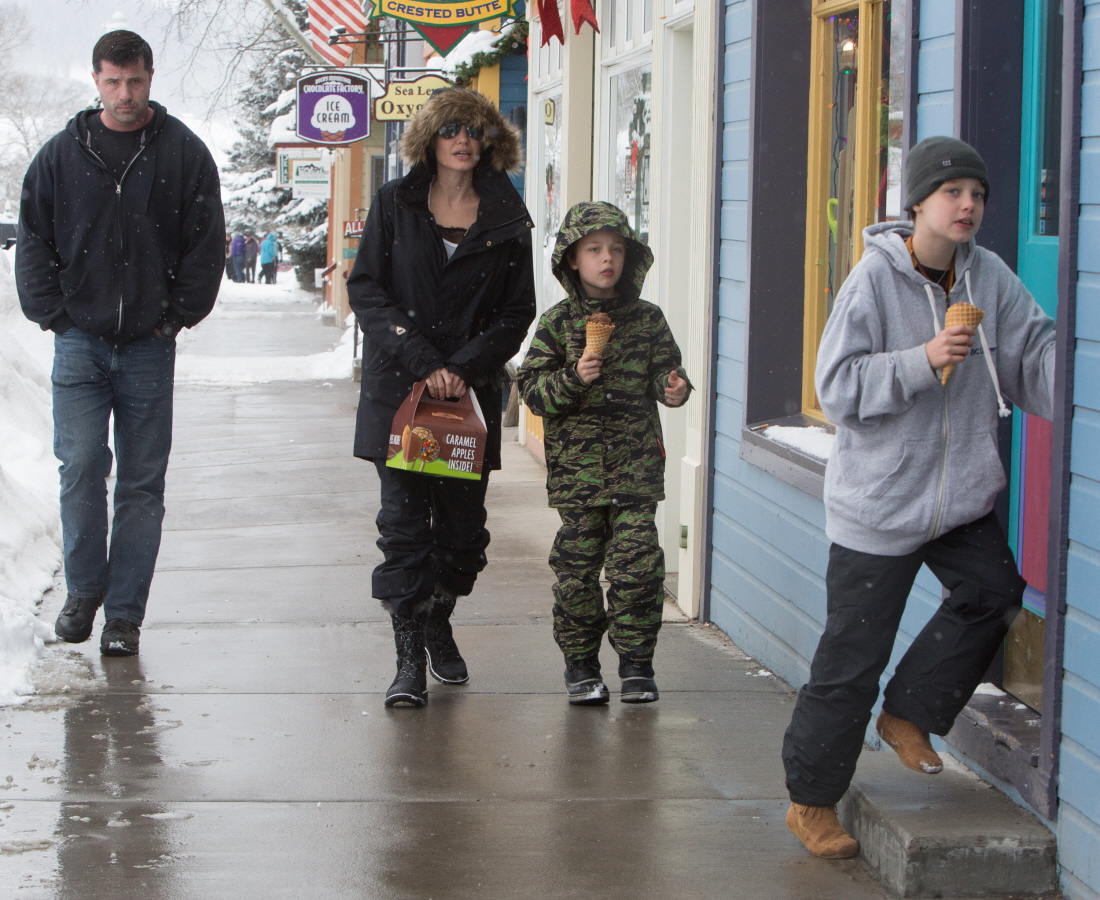 As we discussed yesterday, Angelina Jolie took her six kids out of state for a nice, snowy holiday just after Christmas. Angelina and the kids traveled to Crested Butte, Colorado for New Year's, and as soon as people learned that Jolie and the kids were there, paparazzi descended. The Daily Mail had some exclusive photos of Angelina getting ice cream with Vivienne (who is so tall!) – go here to see. And now we have these photos of Angelina with Shiloh and Knox.
It looks like Angelina and the kids battle cold weather with ice cream, which is insane to me. When it's snowy and cold, I go for hot chocolate or steaming hot soup. But not the Jolie-Pitt kids! They go to Rocky Mountain Chocolate Factory for ice cream and specialty caramel apples. Shiloh is getting so tall too, and Knox has an unfortunate haircut that makes him look like Mini Eminem. What else? Angelina's boots are relatively inexpensive for snow boots – they're Sorel Cozy Cate boots and they cost $140. In fact, I think Angelina wears snow gear really well. She looks like a real snow bunny.
According to E! News, Angelina and the kids did hit the ski slopes and they had a private ski instructor. I'm sure that poor guy is going to be starring in some tabloid fiction next week, right? Star Magazine will claim that The Leg seduced a ski instructor by the fire. In these photos, it looks like Angelina is being trailed by a bodyguard too.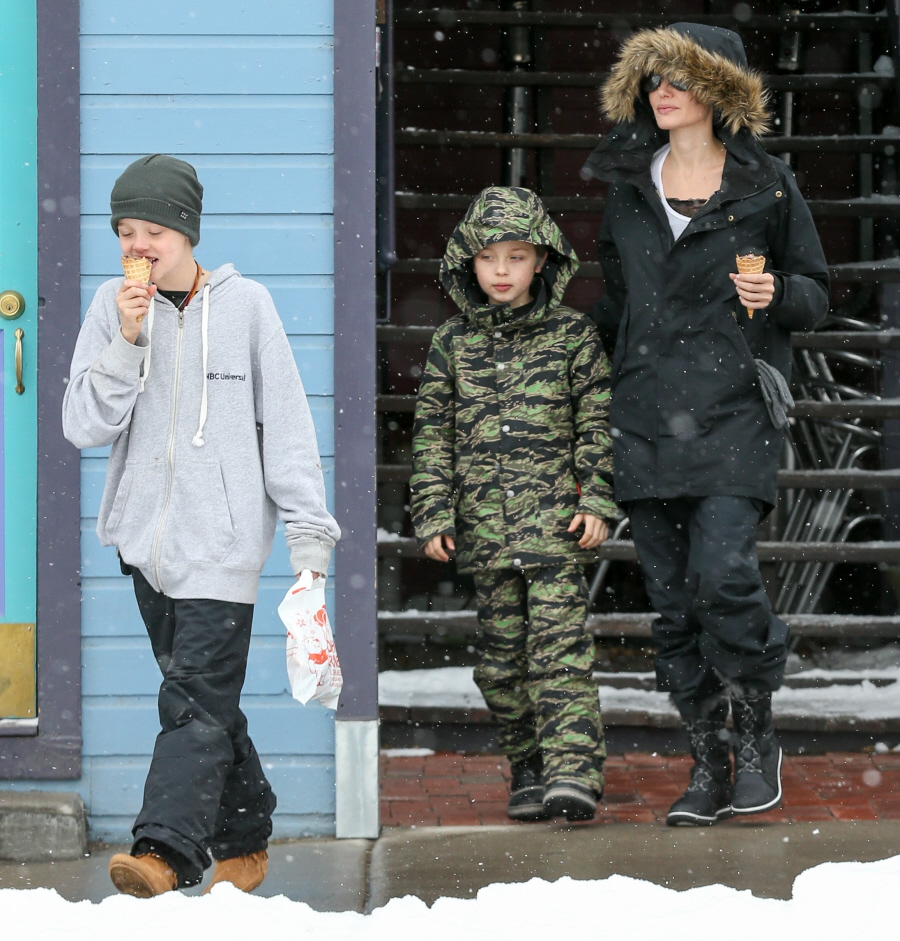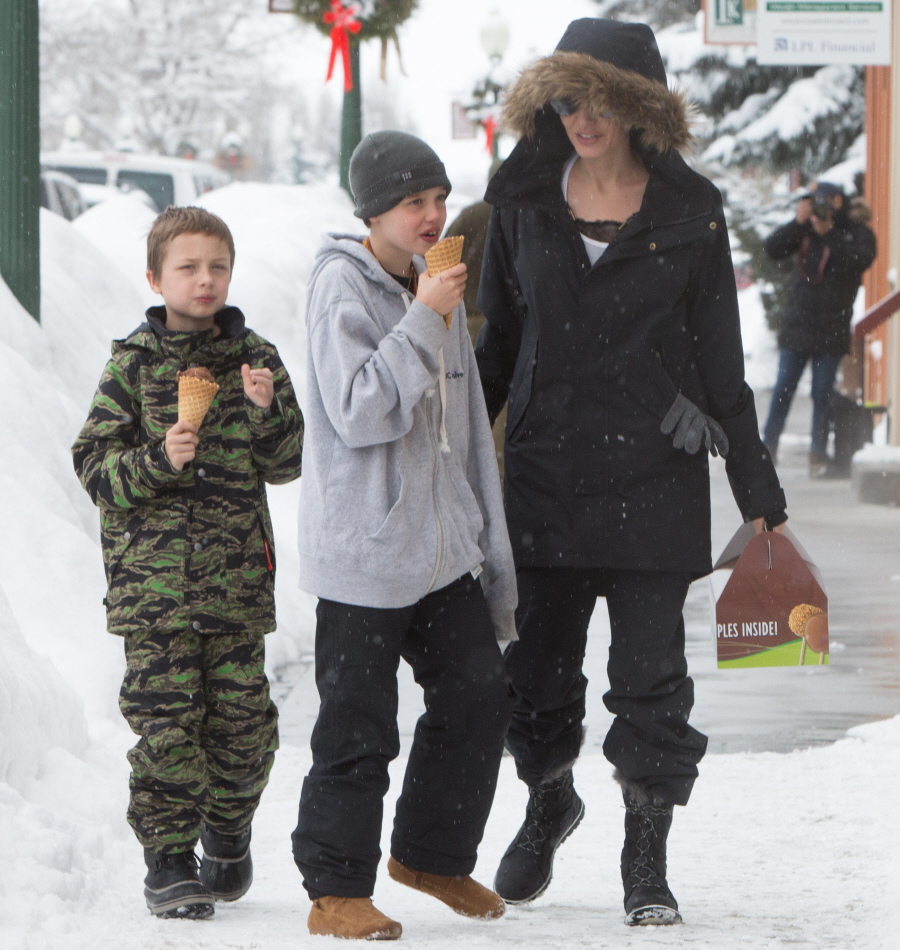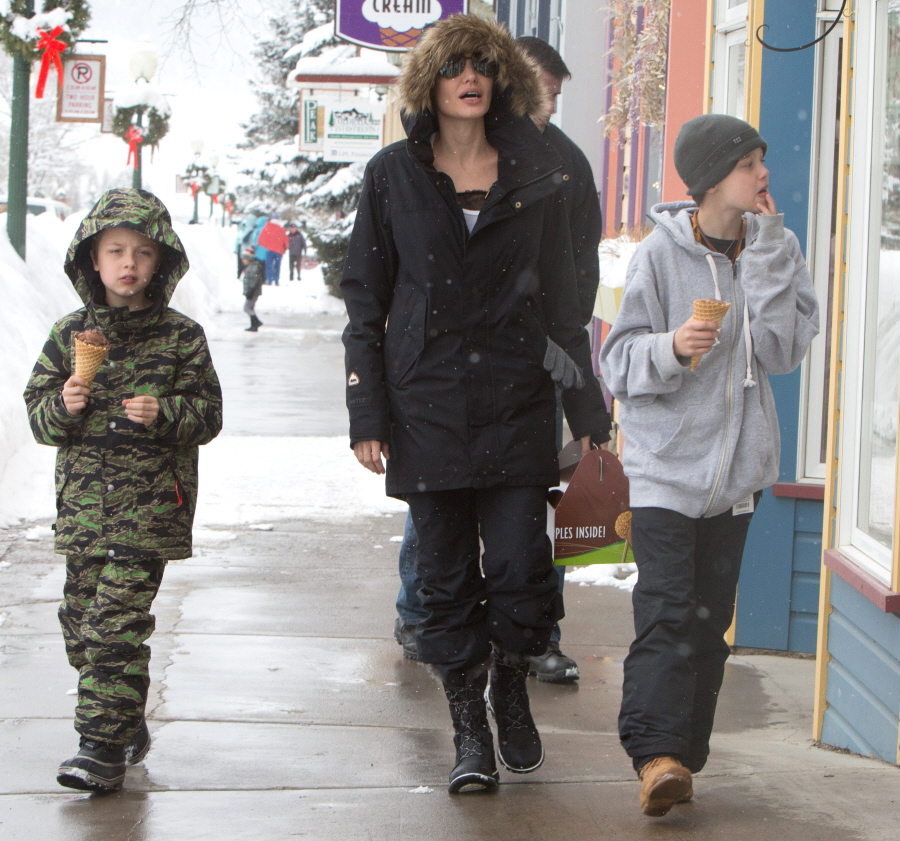 Photos courtesy of Fame/Flynet.