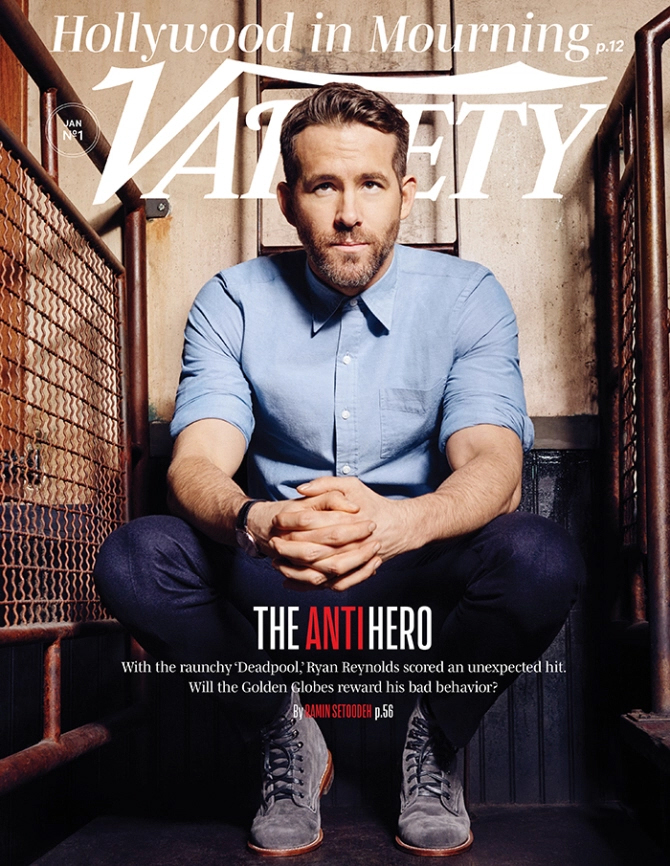 Ryan Reynolds will attend the Golden Globes on Sunday, and I'm really hoping Blake Lively is there, just because it feels like forever since she's done an awards-show red carpet. Ryan is attending because he's nominated for Best Actor in a Comedy/Musical for Deadpool. I didn't realize until just now that Ryan is actually doing something of an Oscar campaign for the film too. At first, that sounds so stupid, but once I thought about it for a minute… I don't hate it. I don't hate the idea that Ryan is doing industry-media interviews and campaigning a little bit. I don't even hate the idea that Deadpool would get nominated for Best Picture at the Oscars. Which is why Ryan covers the latest issue of Variety. He's making the case for expanding the Deadpool franchise, and for recognizing good comic-book movies at the Oscars. You can read the full piece here. Some highlights:
Doing Deadpool after so many bombs & false starts: "I've navigated those choppy waters. When 'Deadpool' came along it was a great relief — it was a role I felt we could get right."

Deadpool at the Oscars? Variety writes: Now, fans are saying that "Deadpool" should be given a golden ticket to the Oscars in February. Don't roll your eyes: Seven years ago, the Academy expanded the best picture race to as many as 10 movies, in the hopes that comic-book tentpoles like "The Dark Knight" would be included. Instead, Oscar voters have loaded up the added slots with art-house titles like "Amour" and "Her." If "Deadpool" crashes the Oscars, it will be a populist victory.

Whether Deadpool would have a boyfriend down the line: "What love is to Deadpool may not be what love is to Batman or someone else. I think that could be played up more. He's an outsider in every way, shape, and form."

Whether he would be worried about selling a Deadpool movie (where Deadpool had a boyfriend) in China: "That's not really a problem for us, because we were banned in China. We were rated 'F–k you!' in China." But judging by the illegal downloads, "Deadpool" was just as popular there as anywhere else. "We might have been the first billion-dollar R-rated movie."

He struggles with anxiety: I have three older brothers. Our father was tough. He wasn't easy on anyone. And he wasn't easy on himself. I think the anxiety might have started there, trying 
to find ways to control others by trying to control myself. At the time, I never recognized that. I was just a twitchy kid."

Mid-budget movies: "The movies I've done that worked financially were all mid-budget. I really feel comfortable in that space. You don't have this gigantic overhead hanging over you." He regrets that studios are turning away from such films. "The mid-size movie is vanishing. It's not unlike the middle-class in this country — it's having some issues."

Why Deadpool struggled to get made: "Part of the reason 'Deadpool' wasn't greenlit right away was certainly because of me. If Robert Downey Jr. was playing it — I don't know how much greener a light you can get to make a movie."

His fear of letting down fans: "Blake helped me through that. I'm lucky to have her around just to keep me sane."
What's surprising is that Ryan is actually waging a pretty conventional Oscar campaign, it's just that the campaign is flying under the radar because everyone underestimates him and Deadpool, which worked in his favor when he was promoting the film. But make no mistake: this is a traditional Oscar campaign, and Ryan is doing it properly. He comes across as humble and yet eager to promote other people's work (Hugh Jackman is all over this Variety piece). Ryan talks about the struggle to make the film and his personal struggles with anxiety. There's the mention of his photogenic wife and how she supports him. It all pretty pitch-perfect. Now I kind of hope Deadpool is nominated for Best Picture.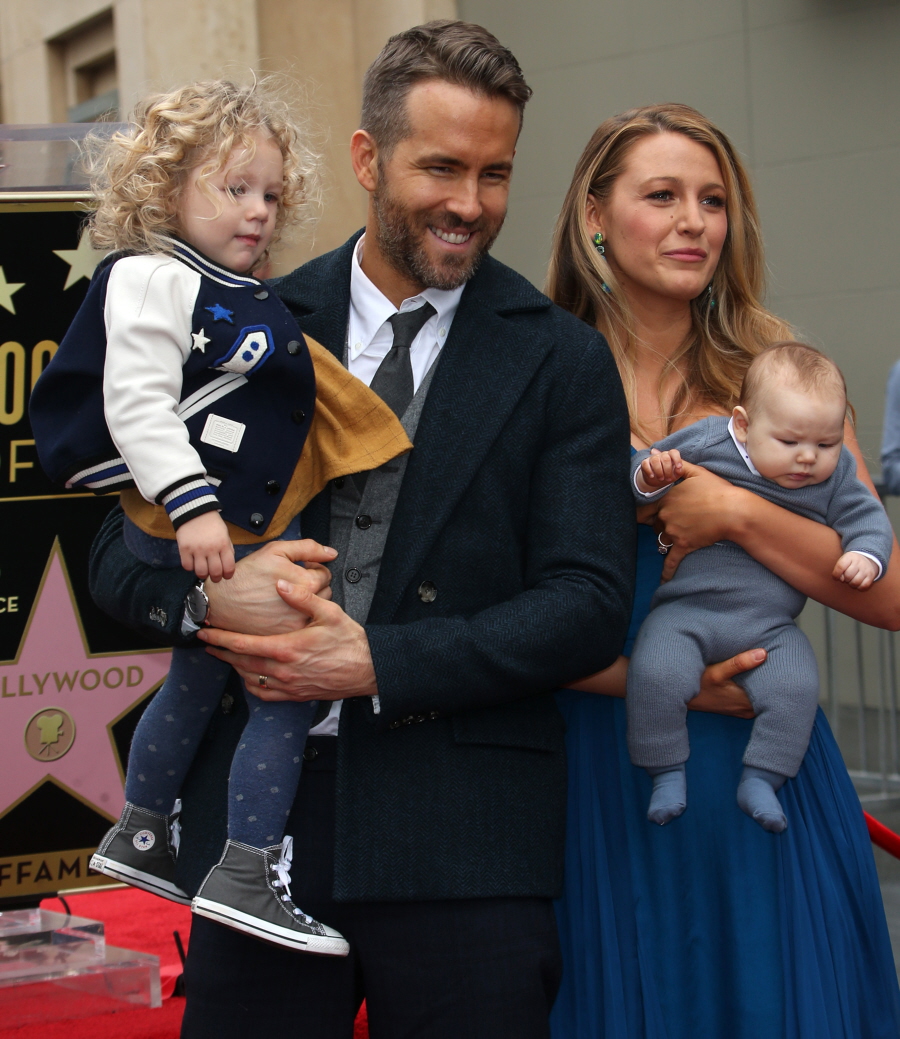 Photos courtesy of WENN, cover courtesy of Variety.