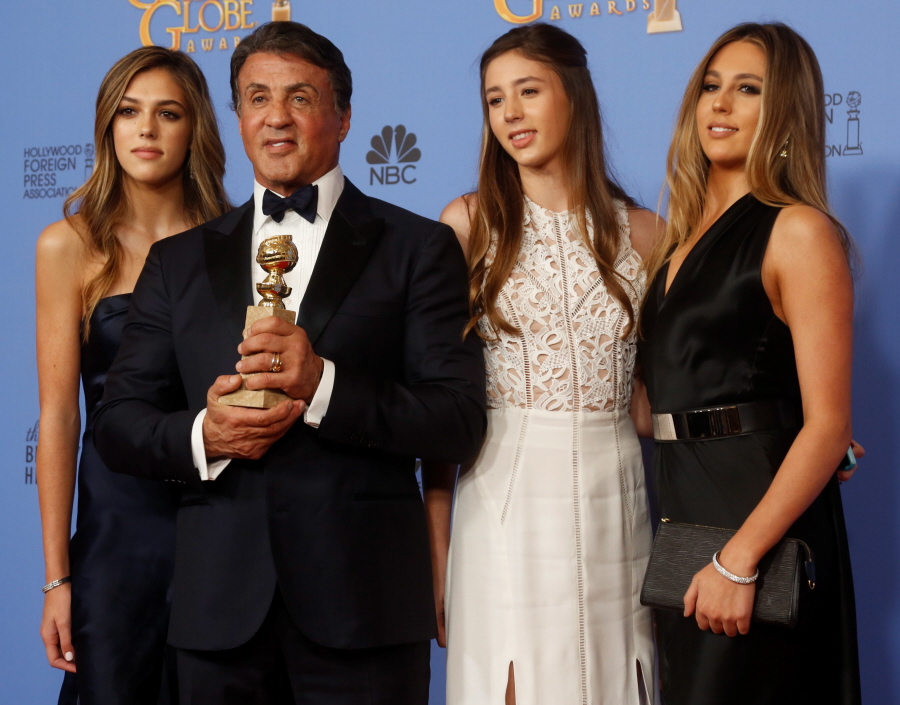 Every year, the Hollywood Foreign Press Association chooses a second or third-generation Hollywood child or children to be "Miss Golden Globe." I think they've done "Mr. Golden Globe" a few times too. This year's Miss Golden Globes are Sylvester Stallone's daughters, Sophia (20), Sistine (18) and Scarlet (14). When Stallone was campaigning for an Oscar last year, his daughters were his constant companions and dates. It was actually really sweet and you could tell that the Stallone family is very close. I've actually heard other celebrities tell stories about how Stallone is incredibly nice in real life and you can tell that he adores his girls and they feel the same way about him.
So I don't even know why I read this story about the Stallone daughters on People Magazine, but I'm glad that I did, because I learned something new. Apparently, Sylvester Stallone's father was a hairdresser, and Sylvester also trained as a hairdresser before he broke into Hollywood. And he still has very strong feelings about hair, specifically his daughters' hair.
Three new – but familiar! – faces will be gracing the Golden Globes stage on Sunday night! Sylvester Stallone's daughters (from left) Sistine, 18, Scarlet, 14, and Sophia, 20, will be following in the footsteps of Rumer Willis, Dakota Johnson, Greer Grammer and more of Hollywood's daughters (and the occasional son) as Miss Golden Globe, which comes with the duty of escorting presenters and winners on and off stage during the award show. That means a lot of screen time, and a lot of thought about what their fashion and beauty looks will be. We chatted with the girls, who attended the awards' preview day with Jimmy Fallon on Wednesday, about what they've got planned.

As for their hair, their colorist, Michelle Pugh, has worked up individual looks for each of the girls (from Sistine's "fashion model glam" highlights to Sophia's much blonder style), but she shares that Sylvester has a major say in their final looks, even to the point of having colored their hair in the past.

"The girls and [their mom] Jennifer have told me Sly's father was a hairdresser — and they said he also trained to do it before becoming an actor," Pugh says. "He colored Sistine and Sophia's hair blonde when they were younger, and Scarlett had some lightening he had done on her a few months back. He is very much the stamp of approval on whether or not we've done a good job, on the girls and Jennifer. And I love that."
Can you imagine? Your father is like, "Baby girl, let's get you some highlights." Or, "Sweetie, I think we should go for a honey blonde on you." I love the idea of Sylvester Stallone with rubber gloves on, coloring his teenage daughters' hair for fun. Is that sweet or creepy? I'm choosing to believe it's sweet. No one is saying that he's forcing his girls to look a certain way, just that he takes an active interest in their hair.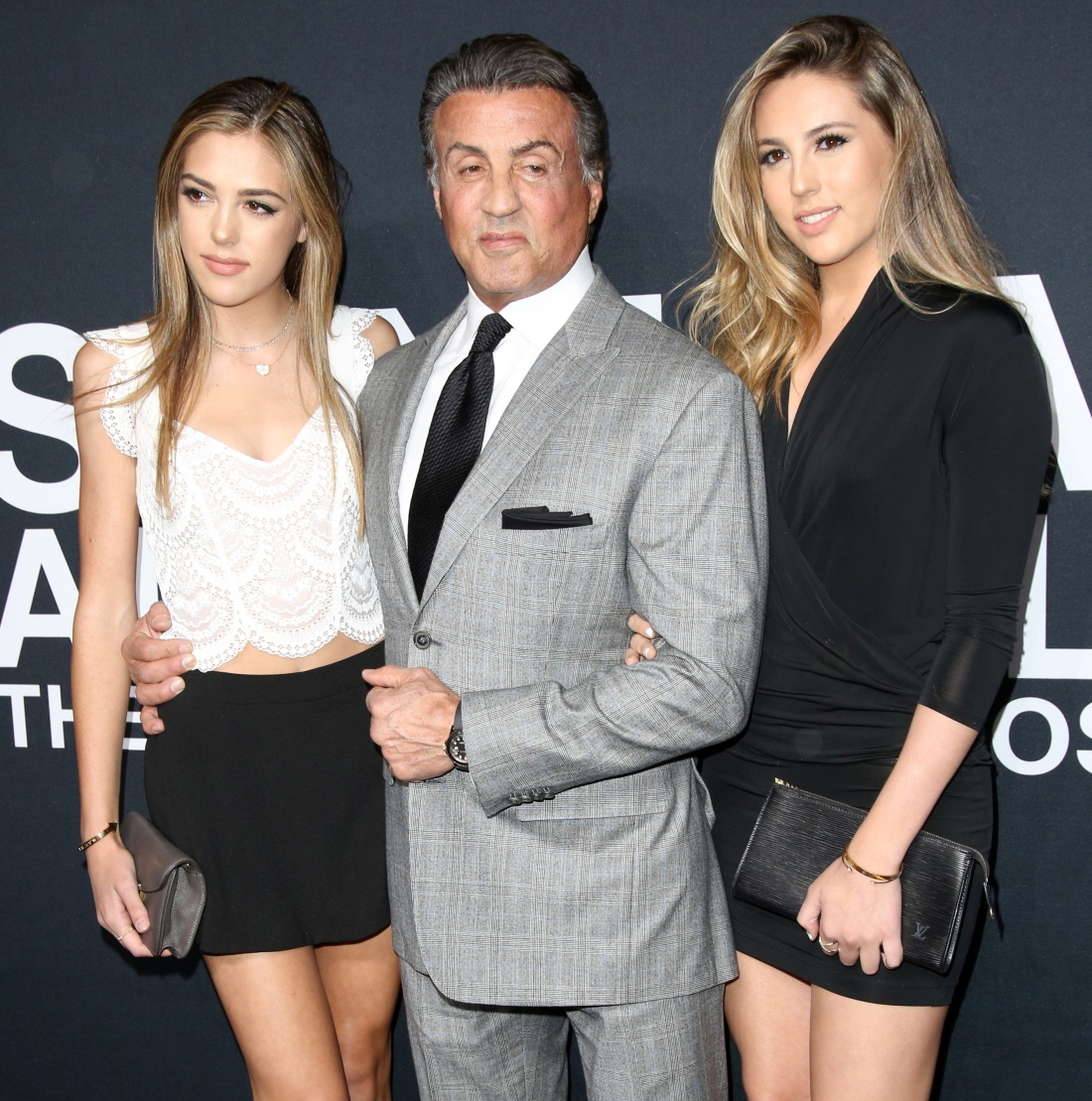 Photos courtesy of WENN.