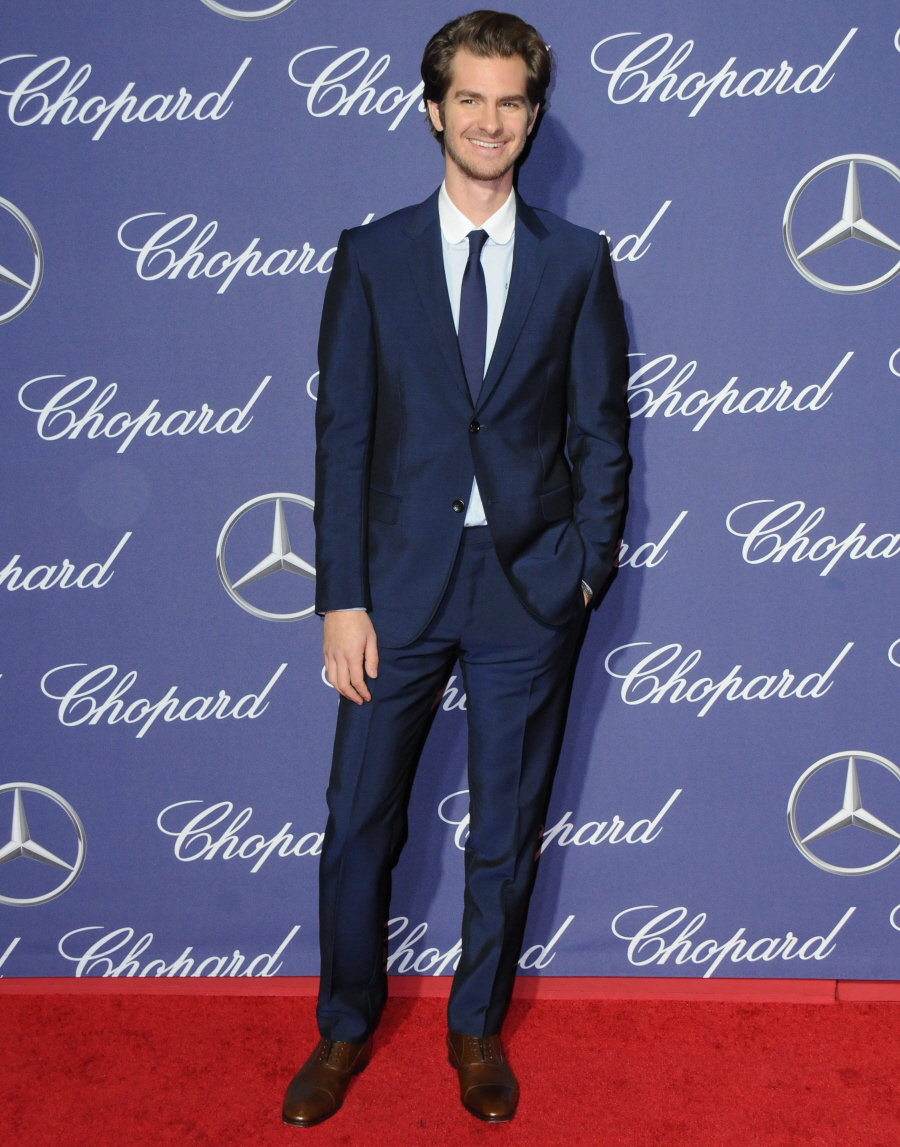 W Magazine does an annual "Great Performances" issue every year for the awards season. They do multiple covers, editorials and interviews with some of the year's hottest talents. This year's issue is… okay. I enjoyed looking at the photos – you can see everything here – but the interviews are, for the most part, pretty boring and not notable. Except for Andrew Garfield. Garfield is currently promoting Hacksaw Ridge (directed by Mel Gibson) and Silence (directed by Martin Scorsese). What's weird is that Hacksaw Ridge is getting more love than Silence, but that's a conversation for another time. Garfield has always struck me as a morose, serious, almost depressive guy. He comes across that way in interviews a lot of the time. But in W Mag, he actually told a really funny story of the time he got super-high at Disneyland for his 29th birthday.
W: What was your favorite birthday?
AG: My 29th birthday, weirdly. It was perfect. It was heaven. I was with my favorite people in the world, eight of my closest friends. And, um, I'm just gonna tell you this straight up. They came out to L.A. to surprise me and we went to Disneyland and we ate pot brownies. And it was literally heaven.

Did you go on the teacups?
How about Space Mountain three times in a row. I freaked out on It's a Small World. I was like, "it is – it is a f–king small world – it's a f–king – it's a really f–king small world guys, is anyone else seeing how small it is?" Amazing. Amazing.

Did the song start to make you feel insane, as well?
Yeah. There was a moment where me and my friends found ourselves walking Fantasy Land, and there was a song that was playing coming out of the trees and we were all doing this dancing through and I think at one point we all started looking around going, "Why are we all doing the same dance, how did this happen?" And we had this girl called Chantelle – God bless you, Chantelle, wherever you are. I think she was that innocent and pure of heart that she had no idea that we were on drugs. She was just like, "You guys are great, I wish all of my guides were like you." It was wild. It was one of the best days of my life. It really was.

It sounds fabulous. And did you end up crashing at the Disney Hotel or you all went home?
No, we went back to my house and just kind of talked about insane that day was, because we were all having our own experiences, and I think we all came back and were like, "Were you thinking this at…" and then we all realized we were thinking so many of the same things – stoned conversations.

Did everyone freak out on Small World?
I don't know if everyone did. I definitely did. I think everyone had a different freak out at a different place…. I think I almost bought a Chewbacca backpack, as well, I was that stoned. I thought it was a good idea to get one of those backpacks that are the shape of Chewbacca, so it's like the back of Chewbacca's head, and his arms are like over my shoulder and his legs are around my waist. In retrospect, I should have actually just got it. It was a great backpack. It was really cute.

I'm not a big drug user, though, I just want to say that. I use it more for like ritual purposes. I'm not like a recreational [user], I'm responsible with drugs. Any young people watching, don't hold it lightly, because it can really be a bad thing. It can be very bad. Just respect it, respect yourself. And check in with yourself about it. You know your limits, don't go crazy on it. I need to say that. Because that's a fun drug story, and Bill Hicks would be proud of me.
This is a charming story. I would have thought that Garfield would be a paranoid stoner, like he would freak out over everything. But I guess it's different these days, when you can get high and go to Disneyland and no one blinks an eye. Personally, going to Disneyland high sounds like hell, but I'm not a rollercoaster person (I'm a big ol' queasy scaredy cat). But going to a water park while high? I would be so into that. I would get a lifetime pass to that.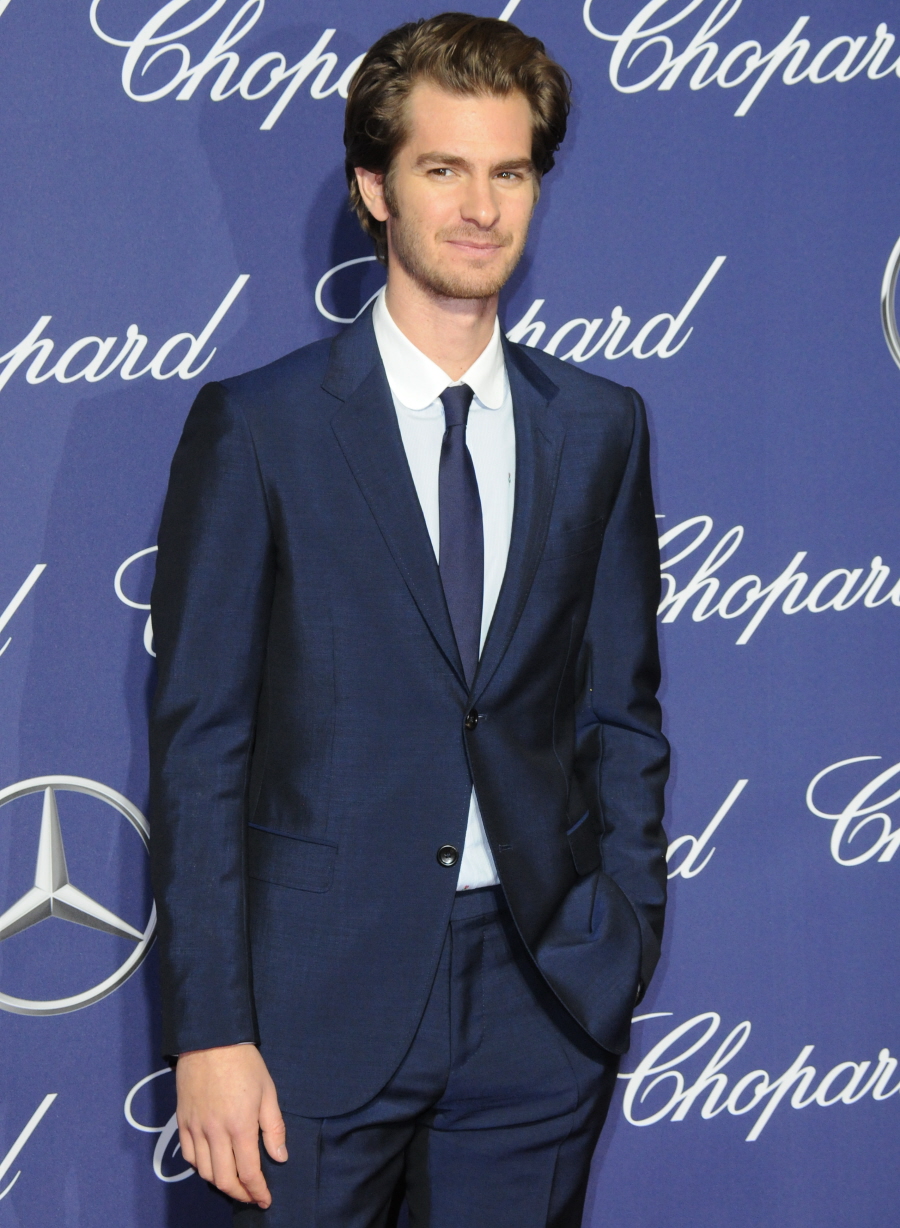 Photos courtesy of WENN.