PICTURE EXCLUSIVE: Ben Affleck enjoys lunch date with blonde mystery woman as she holds onto his arm https://t.co/T6UYZhYU7q pic.twitter.com/0PkvL8OmCM

— Daily Mail Celebrity (@DailyMailCeleb) January 6, 2017

Ben Affleck is so controlling of his public image that he had PBS censor the fact that he had a slave-owning ancestor. That's what came to mind when I saw these exclusive Daily Mail photos (we don't have access to them, you can see them on the Daily Mail) of Affleck out with a "mystery blonde." The two went out to lunch, for sushi, and to a bookstore. The woman is grabbing his arm like she wants to indicate that they're together and is looking at Ben for validation. He's trying to look away and frown but he's grinning slightly, like he's trying to frown, but is happy to be caught out with her. In other photos he just looks defeated, like he knows he was busted and there's no way out of this one. So is this a business thing and are they just playing up for the cameras?
I would say that the woman could be an industry-type person, like a producer, or she might be staff. She's wearing jeans and he's in corduroys, which isn't particularly business-y, but people keep it casual in LA. It's possible that they had some kind of lunch business meeting. Anything is possible, this might not be a hookup, but look at how she's looking at him, for approval, and look at how he's responding. They're at least friends who are messing with the paps.
Remember when a story came out that Ben was spotted in Miami, in an Uber, with a "mystery blonde woman?" The two allegedly looked like they'd just had a fight. That was later denied as a case of mistaken identity, which you would expect even if it was him. Ben was also spotted getting a suite at the Beverly Hills hotel with a "hot blonde." I suspect there's more than just one.
Many of you will point out that he's separated from his wife, they probably have an understanding, and this is technically not cheating, if that's even what's going on. Whatever agreement Affleck has Garner surely involves keeping up appearances and by getting papped out with this woman he's breaking that. Plus he's been working so hard to maintain his image ahead of Live By Night. That's got to sting. Maybe he's sick of keeping up appearances though. He can only play it straight for so long.
Update: Thanks to Charlotte and our original tipster for pointing out that the sign in the bookshop window reads September 29, 2014. These photos seem old. However here's a link to photos of Ben in September, 2014. The last two sets are from the 27th and 29th of the month. He didn't have a beard then and he wasn't this filled out. It's possible that it's after September 29 though because his looks change quickly. I wonder what is going on and if these are indeed old photos or if we're reading the date wrong. Ben also isn't wearing his wedding ring, but he took it off some time ago.
Update 2: Page Six reports that the woman with Affleck is a detox nurse and sober companion. The Daily Mail has updated their original story to reflect this.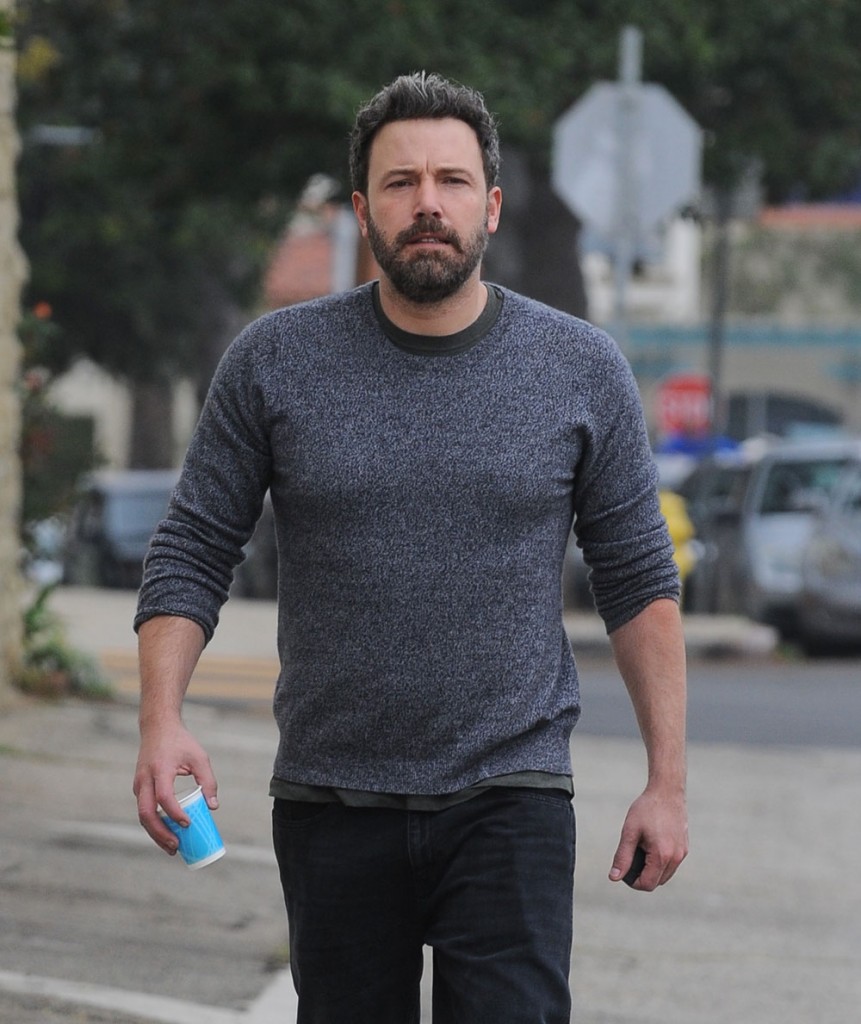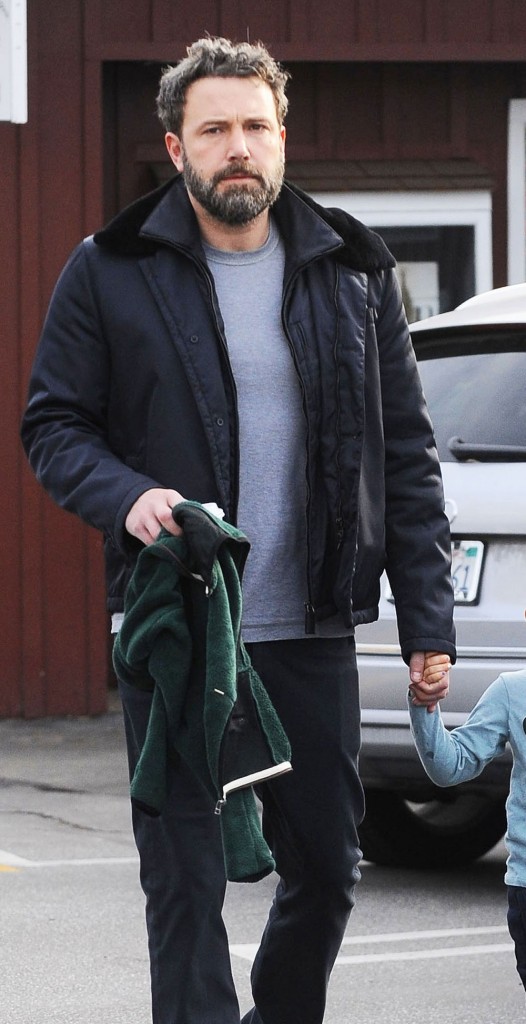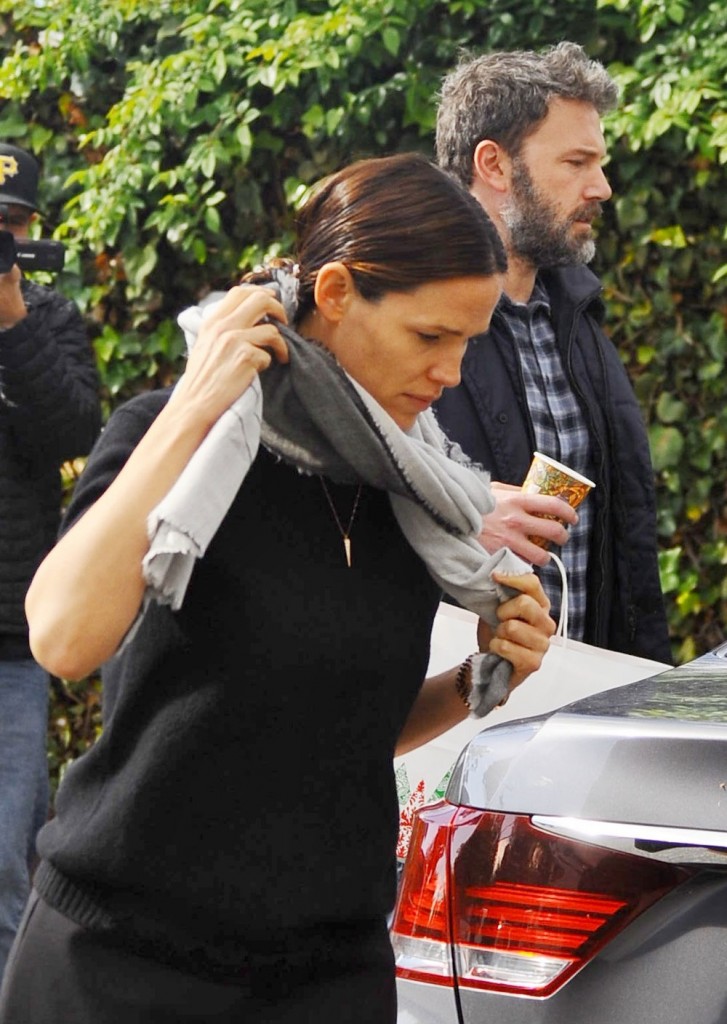 photos credit: WENN and FameFlynet