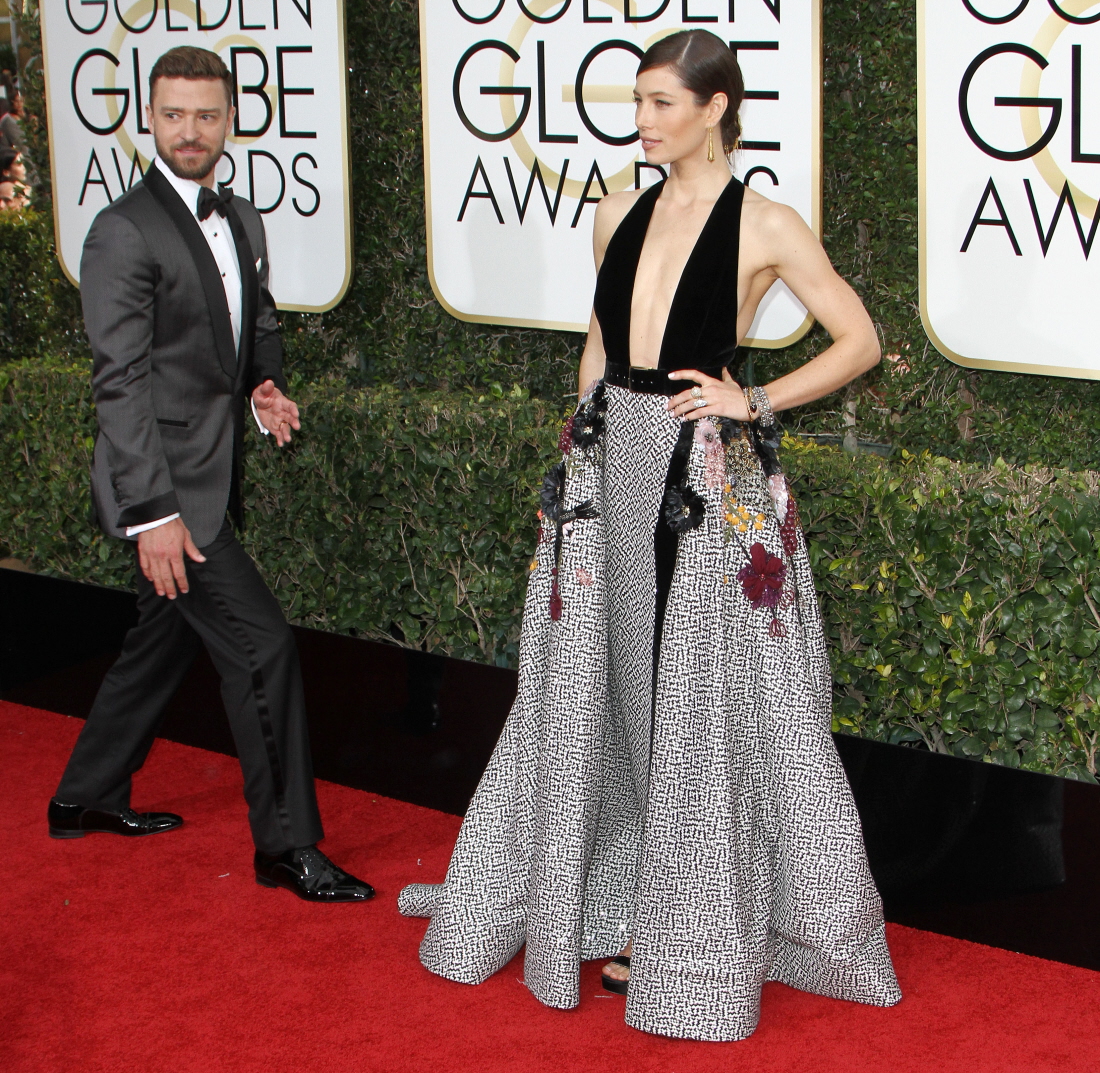 Justin Timberlake was the host of our Open Post, and I feel like we were doing the lord's work when we talked about how Justin should never win anything for his stupid "Can't Stop the Feeling" song. And look what happened – JT lost! YAY. He should have lost to Lin-Manuel Miranda, but nothing is perfect. And since JT was a Golden Globe nominee, he couldn't let Jessica Biel have any of the attention. Not that he would have let her get any attention anyway. Biel's dress is Elie Saab, if you do want to pry your eyes away from Timberlake. While I dislike the dress – she seemed uncomfortable and it really wasn't cute – I'm giving her props on the styling. NO BANGS!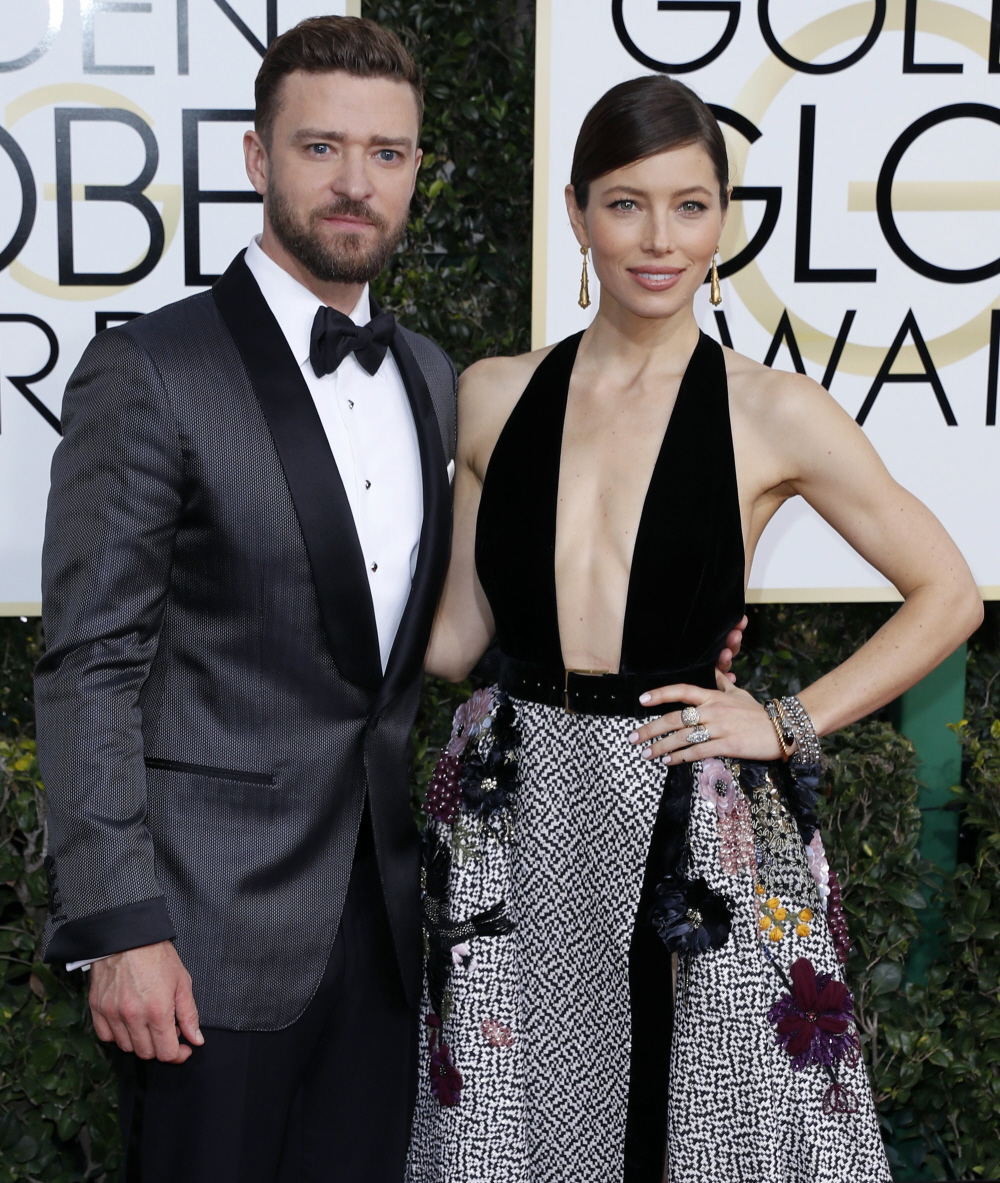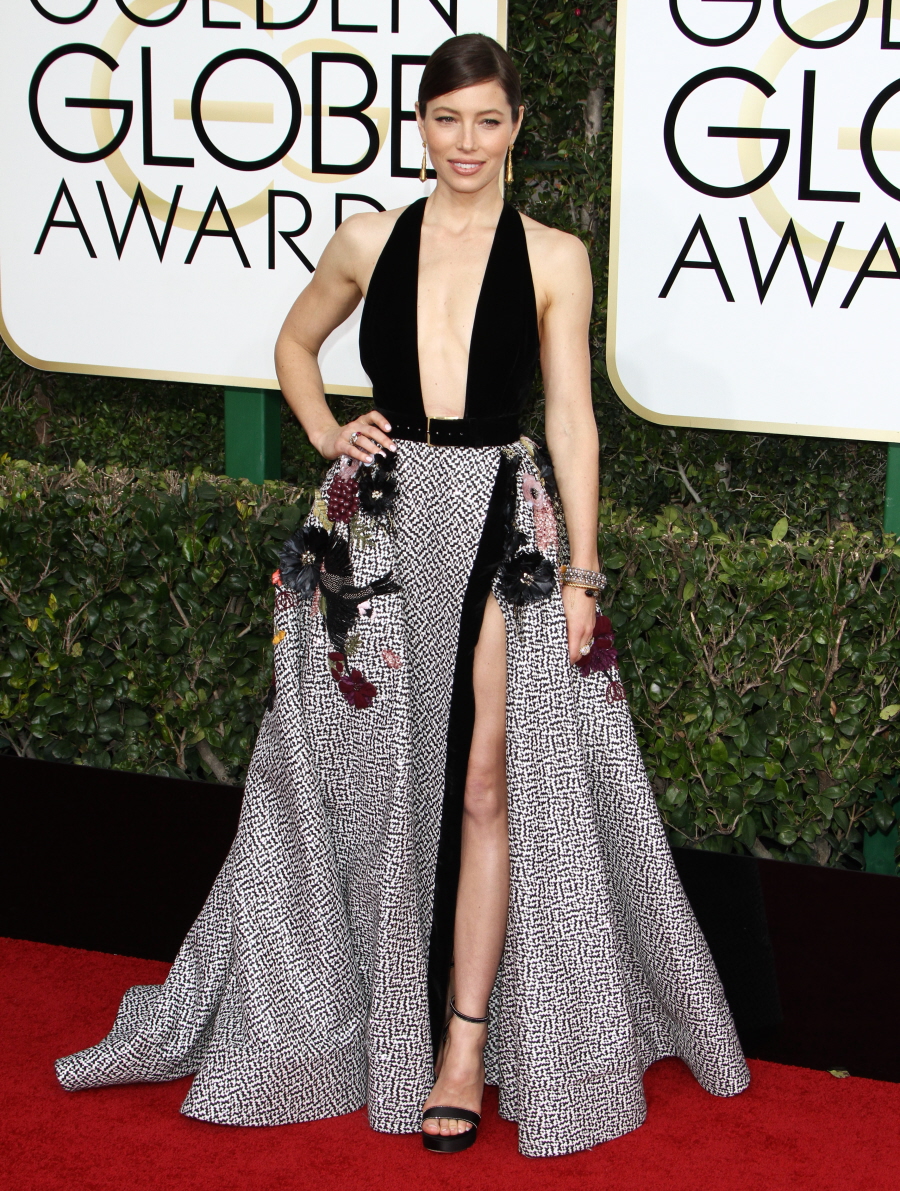 Here's Matty D and his wife Luciana. She wore Versace. He wore unconvincing facial hair. He was there as producer of Manchester by the Sea, and he was hoping to rub some of his "I'm a decent guy" vibe on Casey Affleck. Did it work? Or no?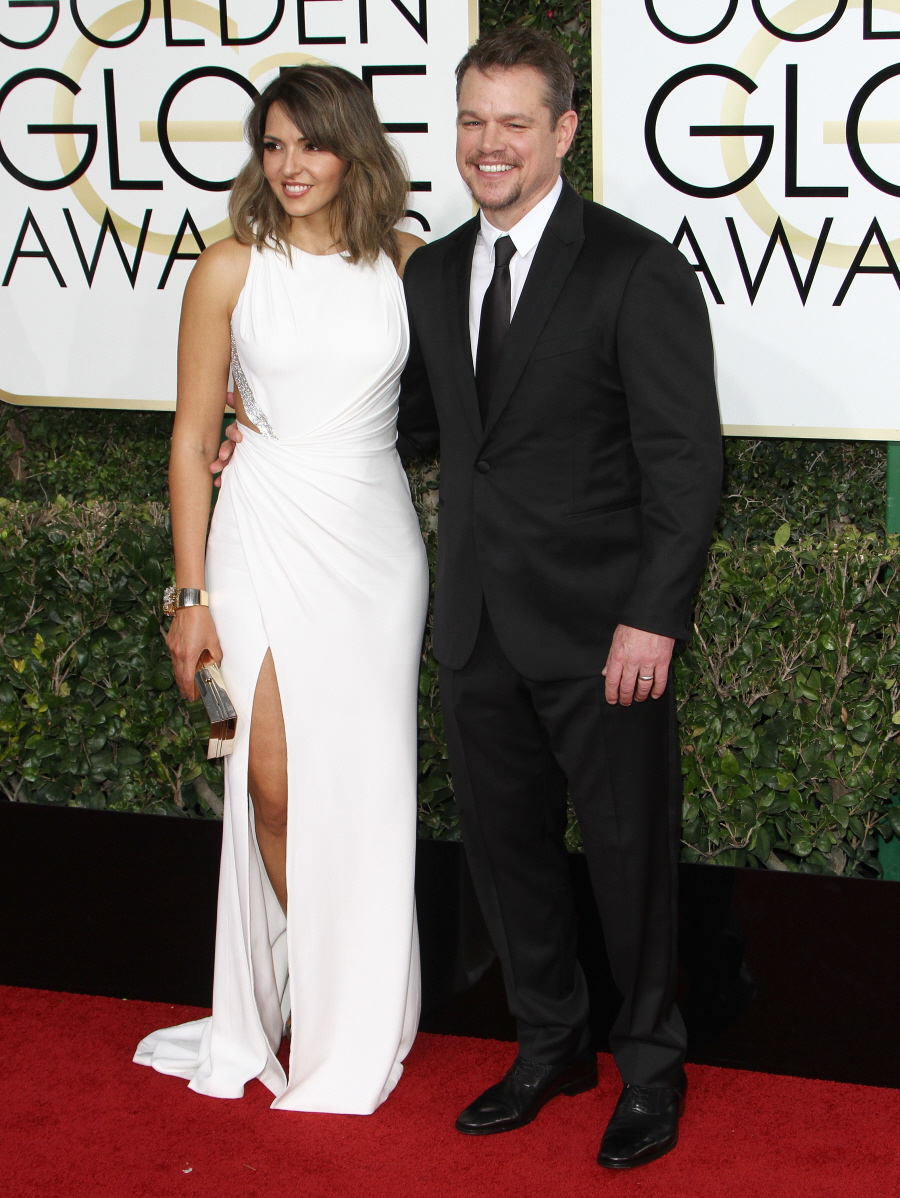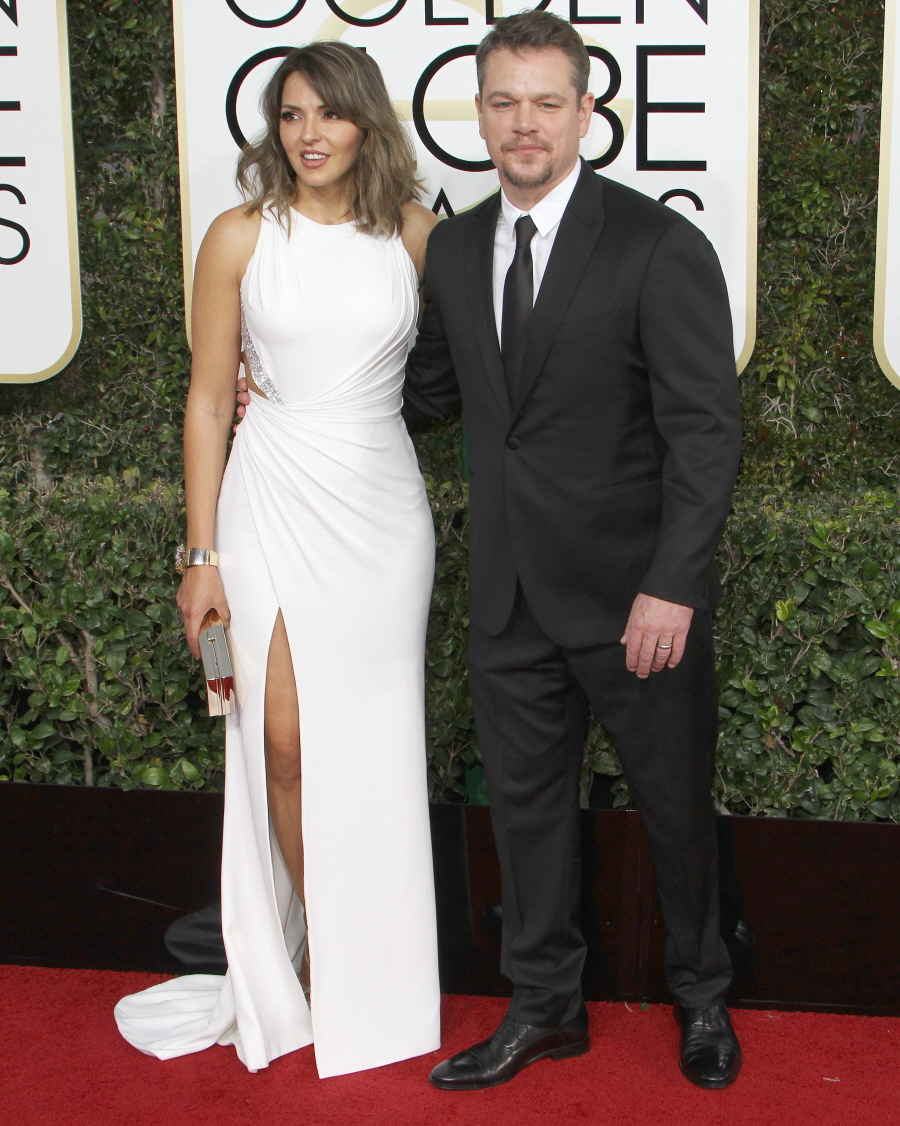 Sam Taylor-Johnson and Aaron Taylor Johnson. I still can't believe he won over Mahershala Ali. But I did like Aaron's speech (is it just me or does his accent skip between American and British?).
And this year's #GoldenGlobes winner for Best Performance by an Actor in a Supporting Role in any Motion Picture is Aaron Taylor-Johnson! pic.twitter.com/fDR6aCahkI

— Golden Globe Awards (@goldenglobes) January 9, 2017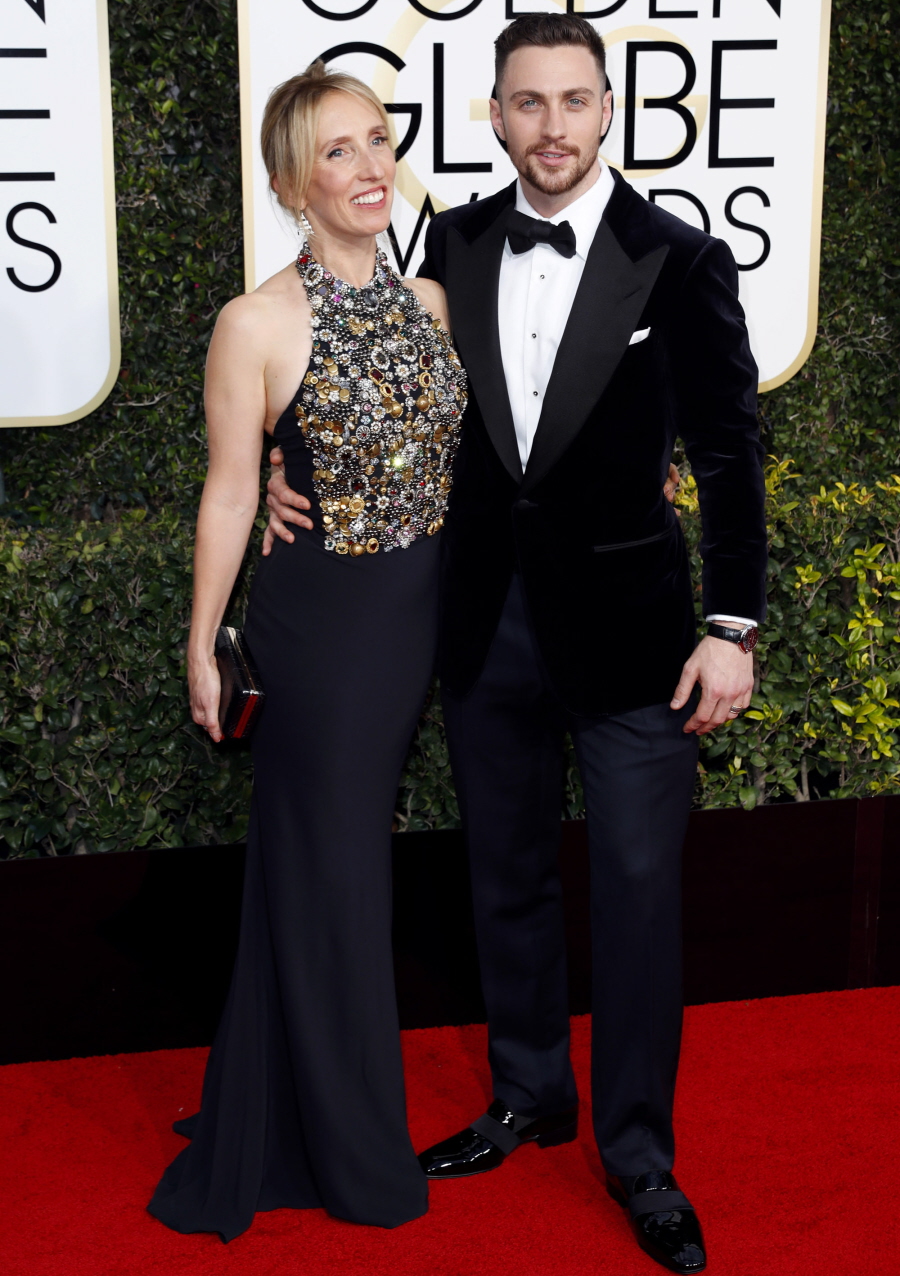 A few days ago, appropro of nothing, some lunatic Mel Gibson fan started trolling me on Twitter because I dared to criticism Mad Mel and his pregnant fiancee, Rosalind Ross months ago. I have no idea why that happened. In any case, here's Rosalind and Mad Mel. I hope that baby likes to be yelled at.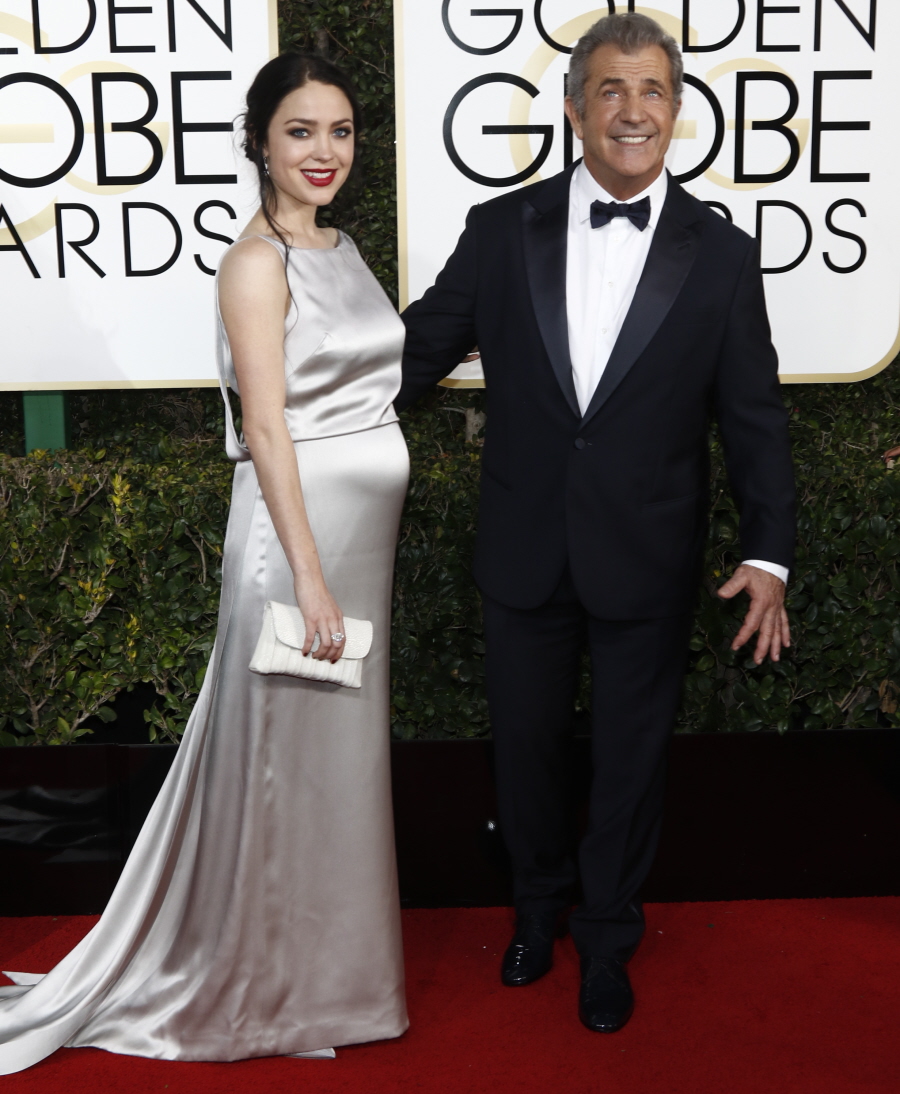 Photos courtesy of Fame/Flynet and WENN.