my son ❤ pic.twitter.com/YJq352YzoA

— Kim Kardashian West (@KimKardashian) January 4, 2017
There are about a million new Kim Kardashian stories, so let's get to it. Kim has been back on social media for a week now, posting photos to Instagram and Twitter and chatting with her fans. Perhaps she was just waiting for something to promote? Perhaps. The new season of Keeping up with the Kardashians begins in March, and the new promo dropped a few days ago.
This is the first public statement Kim has made about the robbery in Paris last October. Some believed that she would give an exclusive interview to one of the magazine shows, like 60 Minutes or 20/20 or something. But what if she saves everything for E!?
As for the Paris robbery, yesterday the news came through that seventeen suspects have been apprehended in France in connection with the robbery. French authorities have long believed that Kim's robbery was done by a well-known group/gang of jewel thieves operating throughout Europe, and that the gang is extensive. Basically, if they've arrested seventeen people, they might not even have half the group. Kim's Paris limo driver was also arrested, as he was likely part of the scheme. That's what media outlets mean when they say this was an "inside job" – it was set up by someone Kim hired temporarily.
What else? Last Friday, People Magazine did a long-winded story about how Kim and Kanye got through the holidays and they're both feeling a lot better now. Kim, sources say, is a changed woman since the robbery, and taking time off from public life has changed her for the better too. She's apparently going to ease herself into a work schedule but she'll be going slower than pre-robbery. Which I guess means she won't be traveling so much and showing off so much.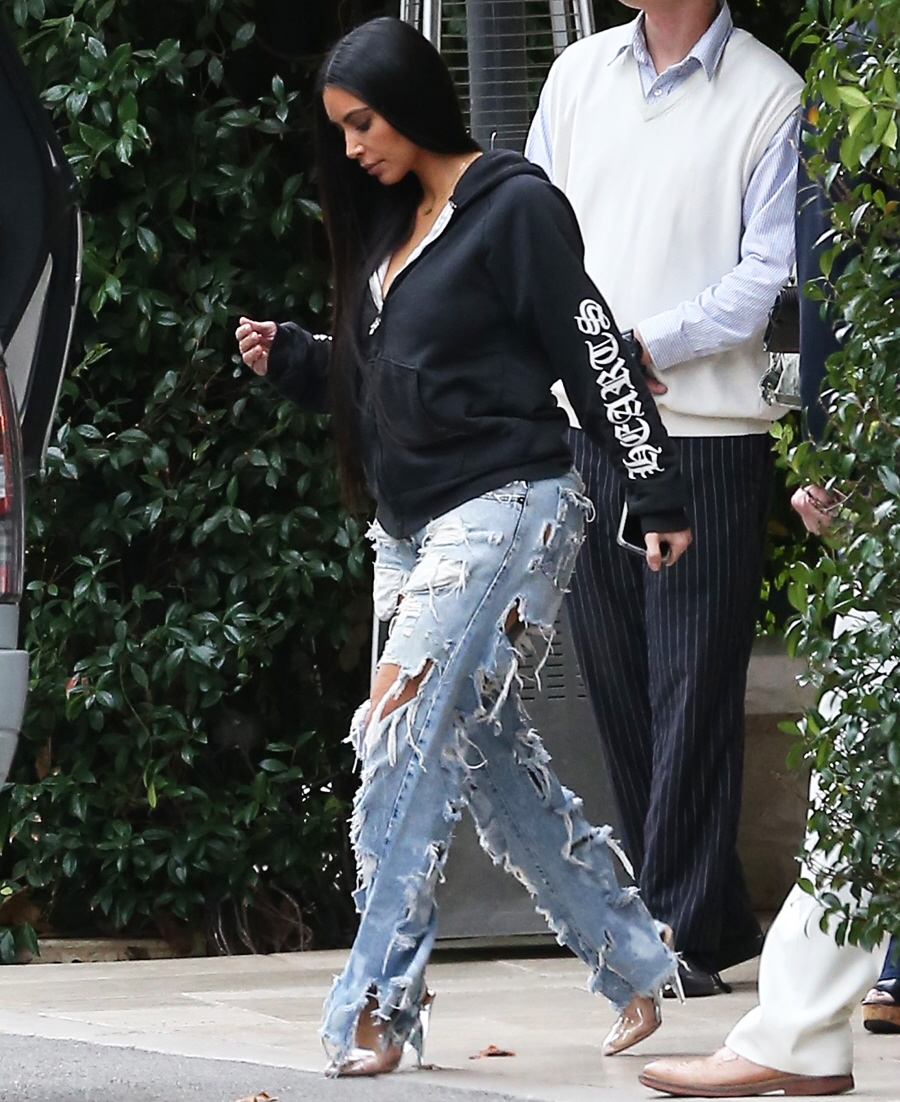 Photos courtesy of Fame/Flynet.