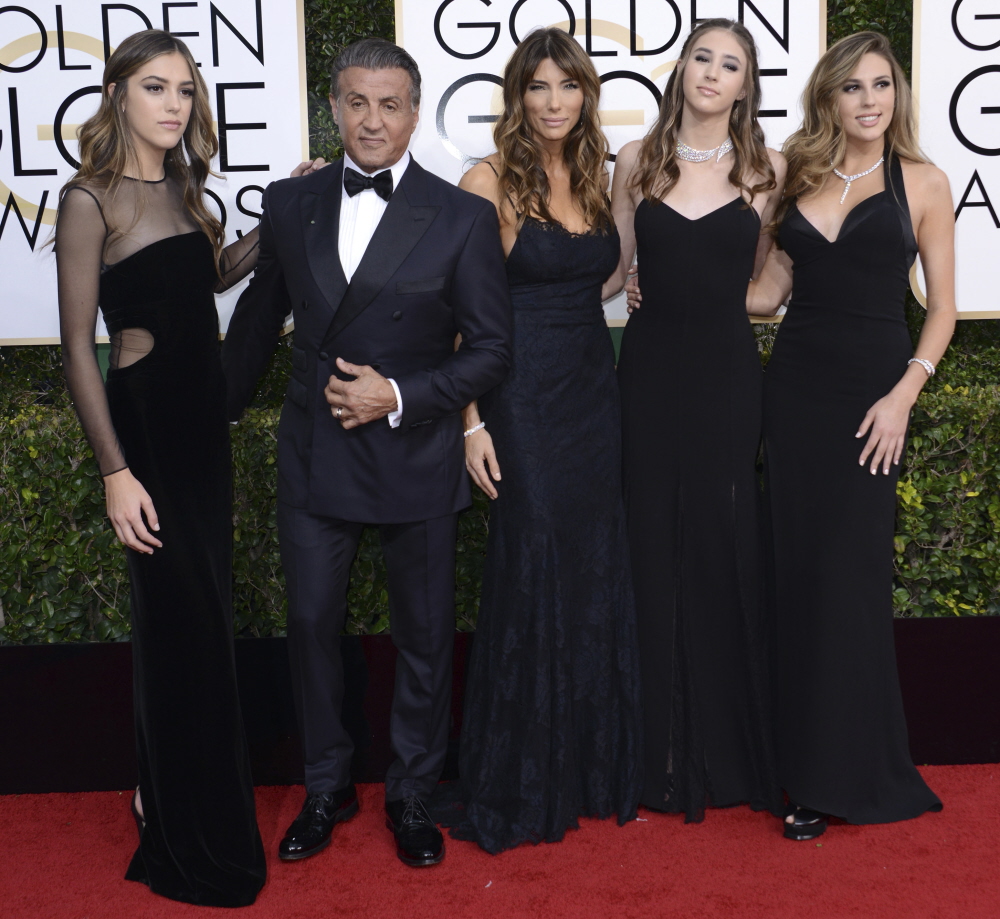 Sylvester Stallone was a returning Golden Globe winner on Sunday (he won last year for Best Supporting Actor for Creed) and he was also at the Globes as a proud papa. His three daughters were the "Miss Golden Globes," the on-hand presenters tasked with shepherding drunk celebrities off the stage and passing out Golden Globes to the other presenters. But there were few-to-no cutaways of Stallone and his wife Jennifer Flavin during the telecast. Why was that? There was a seating snafu and Stallone is maybe carrying a grudge about it.
Despite his three daughters sharing the title of Miss Golden Globes and having the role of introducing best picture, Sylvester Stallone was nowhere in sight during the show. Now it appears that his absence was due to a seating issue at his assigned table, which included Manchester by the Sea star Casey Affleck, the film's producer Matt Damon and its writer-director, Kenneth Lonergan.

According to multiple sources, things got testy after Stallone, 70, and his wife Jennifer Flavin walked up to their table during the show's opening number to find only one available open seat.

One show source tells PEOPLE that no one, including Affleck, 41, and Damon, made an effort to accommodate the Stallones, who grew frustrated and seemingly embarrassed, and eventually retreated to the green room backstage. The couple would not return to the table and watched the show from backstage instead. Another source close to the situation agrees there was "confusion" over the seating but insists there was no ill will towards Stallone from Affleck or anyone at the table.

"There weren't enough seats and so there was confusion, but it wasn't personal against him," says the source, adding that an additional chair was brought to the table and seats facing the stage were eventually freed up. (At that point, Stallone had little interest in returning to his table to sit with Affleck and the rest of the Manchester group, several sources tell PEOPLE).

Later in the evening, Affleck, who went on to win a Golden Globe for Best Performance by an Actor in a Motion Picture, Drama, crossed paths with Stallone in the green room and attempted to apologize for the seating snafu, but Stallone was not receptive.

Stallone's rep did not comment on the specifics of the report, but offered, "The story you refer to is an interesting rumor – but a rumor nonetheless. Sylvester Stallone had a wonderful evening attending and presenting at the Golden Globes and celebrating with his family and friends." Affleck's rep offered no comment.
The only thing I find unbelievable (as in, I don't believe it) is that Casey Affleck would magnanimously go up to Stallone and try to make peace about the seating situation. I also have my doubts about whether there was any "ill will." But sure… this kind of thing happens, especially when the awards-show seating is by table. Most of the big movies have entire tables, but for smaller movies, you might have to share your table with other people. It sounds like the Manchester by the Sea table was supposed to share and there weren't enough seats. It also sounds like a "Hollywood is like high school" issue. We're the cool table, you can't sit with us!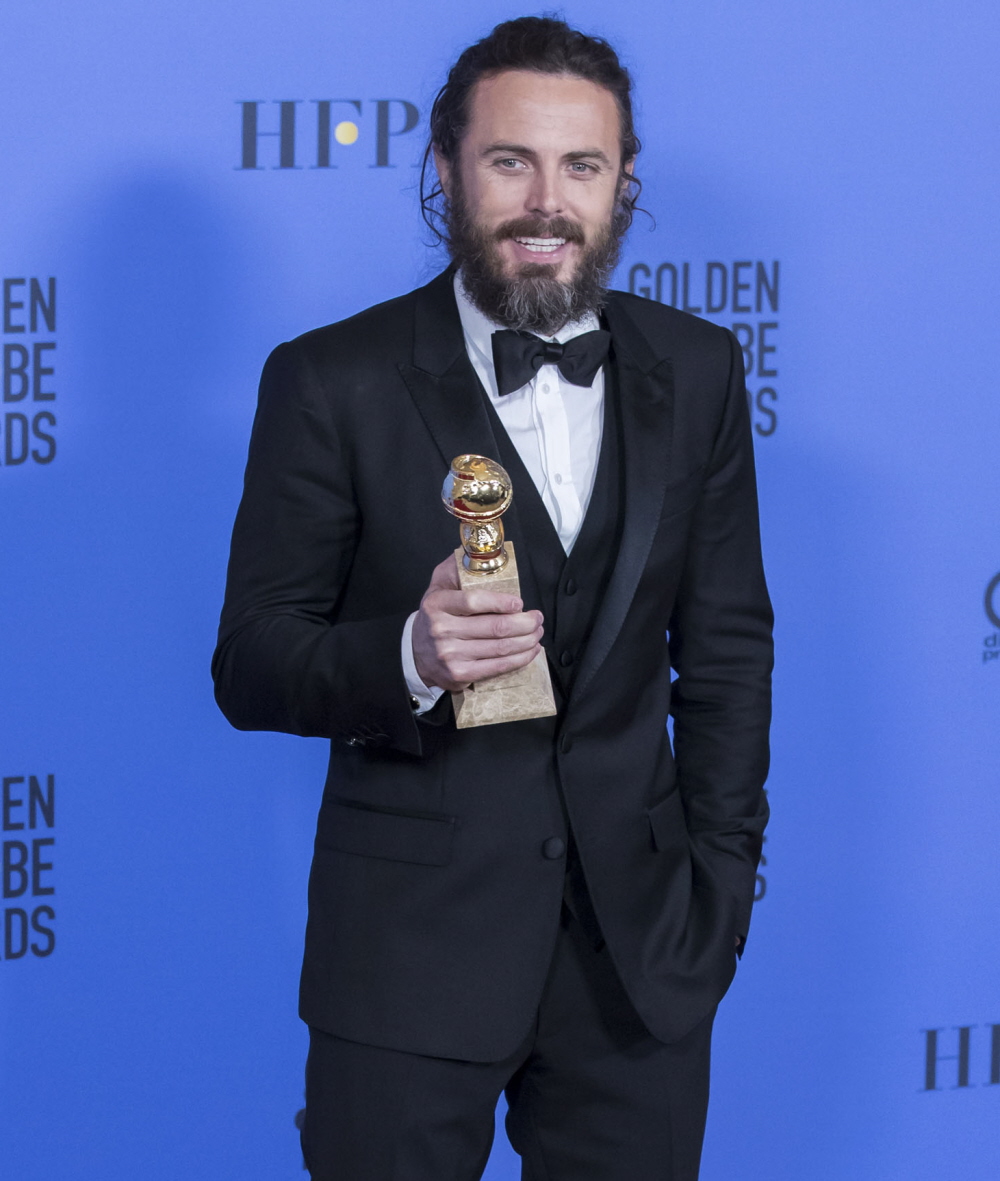 Photos courtesy of Fame/Flynet.