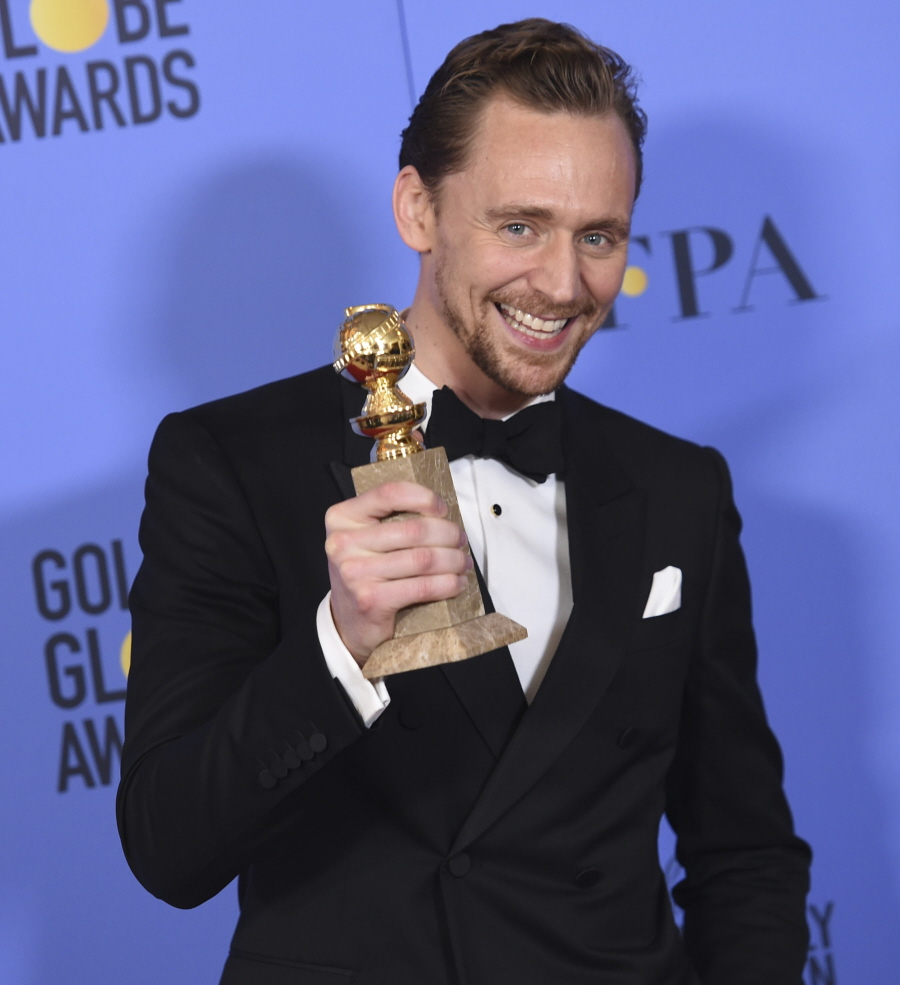 Yesterday, I criticized Tom Hiddleston's Golden Globes acceptance speech, which was absolutely the most cringe-inducing moment of the awards show, and I'm including Jimmy Fallon's whole act. I was not alone in my criticism – nearly every entertainment and gossip blog ran pieces on whether Hiddles is self-indulgent or whether he's just parched for attention. The thing is… while I do think Tom deserved to be criticized, I also understand where his little "aid workers watch The Night Manager!" story went off the rails, and in the moment, I can understand how that kind of thing can happen. My problem is that Tom is almost 36 years old and the Globes speech was part of an unfortunate pattern where he turns into a preening, dancing monkey whenever the camera's on him. He needs to learn some self-awareness and learn to tamp that sh-t down if he wants to still have a career, you know?
Anyway, Tom knows that we were talking sh-t about him. He posted this to Facebook on Monday:
I just wanted to say… I completely agree that my speech at the Golden Globes last night was inelegantly expressed. In truth, I was very nervous, and my words just came out wrong. Sincerely, my only intention was to salute the incredible bravery and courage of the men and women who work so tirelessly for UNICEF UK, Doctors Without Borders/ Médecins Sans Frontières (MSF), and World Food Programme, and the children of South Sudan, who continue to find hope and joy in the most difficult conditions. I apologise that my nerves got the better of me.
But was that his "only intention"? His story was about how aid workers binge-watched The Night Manager in South Sudan, only Tom used about a thousand more words to say that one sentence. In any case, I agree, it was "inelegant." Some might even say crass and self-absorbed. I also doubt that he was nervous as much as he was reveling in the fact that all eyes were on him. I'm shocked he didn't attempt another Robert DeNiro impression.
This did make me feel sorry for him though: on Sunday night, after the Globes, Tom partied at the Chateau Marmont. When he was leaving, TMZ's videographer/paparazzo chatted with him about how his speech was being criticized for being "self-indulgent." You can see Tom's face fall and it's genuine.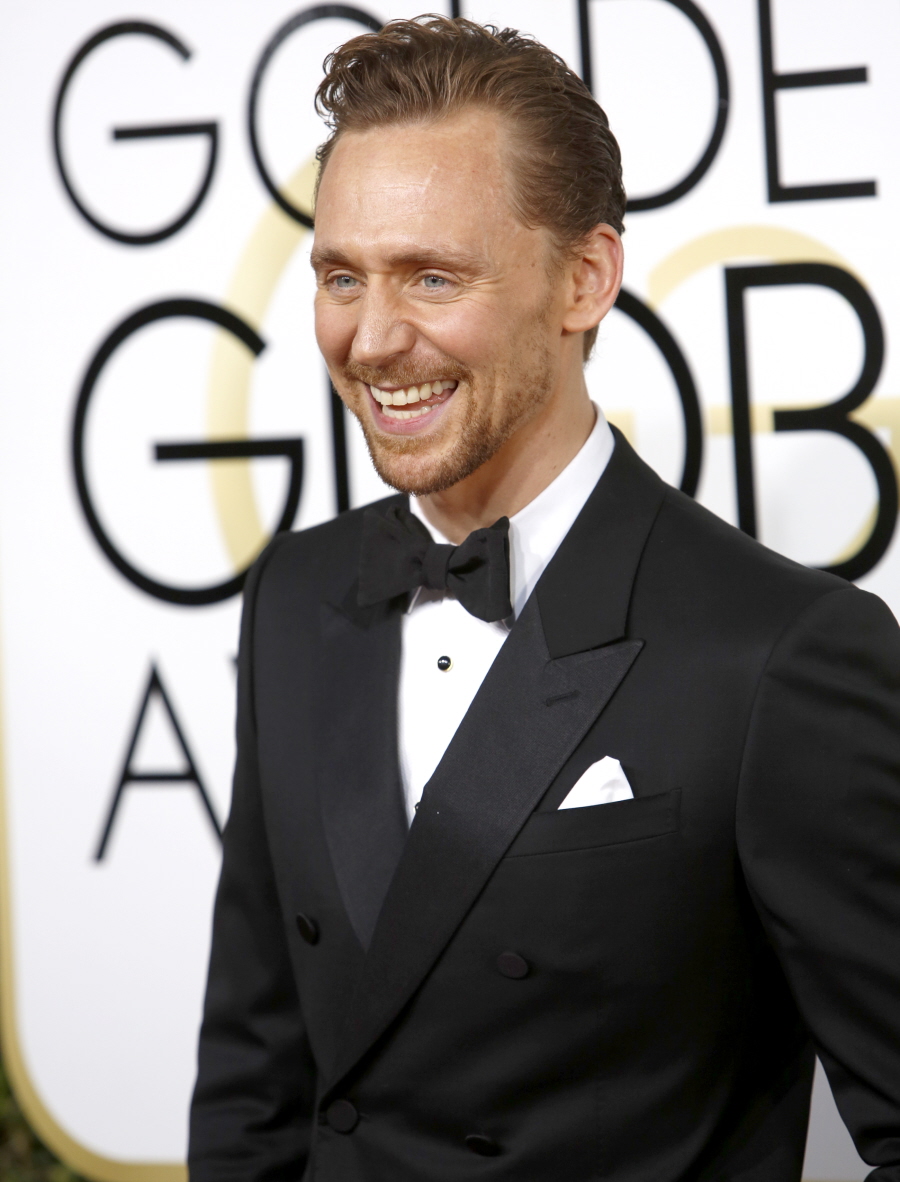 Photos courtesy of WENN, Fame/Flynet.