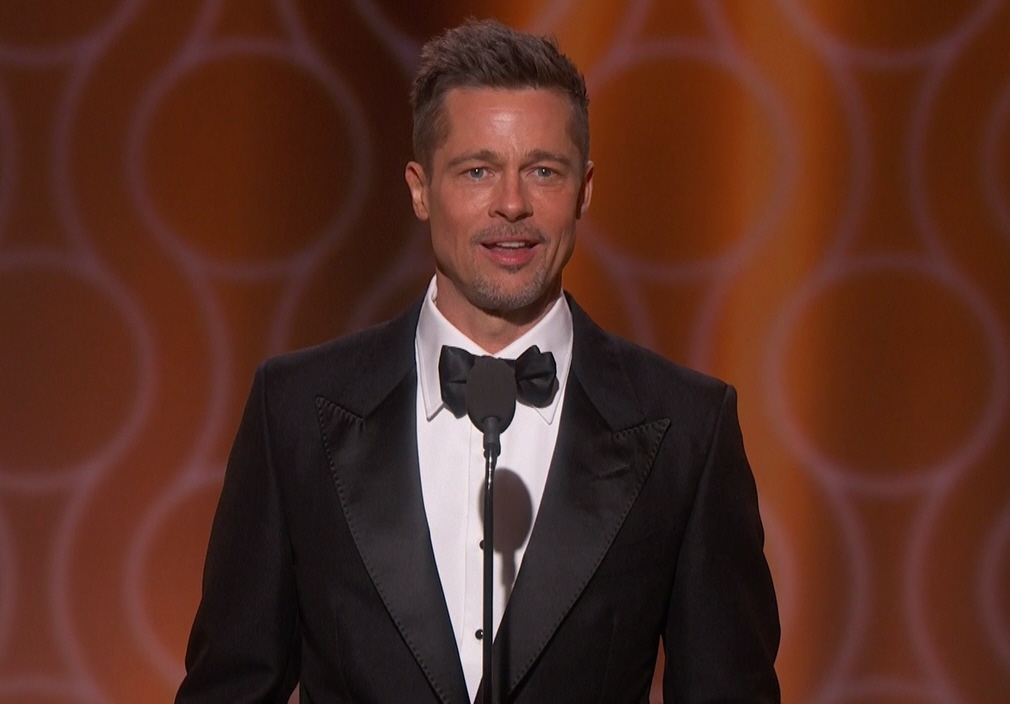 Last Friday, there was "breaking news" in the Brangelina custody war, only it didn't seem to be new information. The Daily Mail ran the actual documents that Laura Wasser filed on behalf of Angelina Jolie, where Wasser claimed that Pitt was the one making "false accusations" against Jolie, and that Pitt keeps throwing legal hissy fits because he's trying to protect his reputation, not their six kids. You can read more here.
There were also documents filed confirming the temporary custody arrangement, which is that Pitt has had one five-hour visit with the kids every week since October, and each visit has been supervised by a therapist. Again, the "frequency and duration" of the visits "have been determined by the minor children's therapist," NOT Angelina. Apparently, Pitt began requesting additional visits with the kids in November and Angelina offered to meet with Pitt – with their lawyers – to try to work it out privately, but Brad refused to withdraw his request from the court so that's what triggered the situation they're in now.
So what's happening now? Late Monday evening, Angelina and Brad released a joint statement:
Angelina Jolie and Brad Pitt have agreed to work together for the sake of their family. The actors released a joint statement Monday evening stating that they have reached an agreement to handle their divorce in a private forum and will keep future details of their divorce confidential by utilizing a private judge.

According to the statement obtained by PEOPLE, "The parties and their counsel have signed agreements to preserve the privacy rights of their children and family by keeping all court documents confidential and engaging a private judge to make any necessary legal decisions and to facilitate the expeditious resolution of any remaining issues."

It concludes: "The parents are committed to act as a united front to effectuate recovery and reunification."
You know which side has more of my sympathy, but I do think that all of the filings and counter-filings and legal jabs were getting a bit tedious. At this point, I do wish either of them (or both of them) would just come out and say what's going on and what happened. But that's not going to happen, so at least now, maybe, we won't have daily updates on their legal jabs at each other. I mean, I'm sure that both of them are going to be positioning themselves for the PR war, but hopefully the lawyers will stop with the filings. ¯\_(ツ)_/¯
Oh, and while Brad was a surprise presenter at Sunday's Golden Globes, he apparently did not attend any of the after-parties. He apparently arrived late to the Globes, entering through the backstage door, and he left the Globes right after he presented the clips for Moonlight (which he executive produced).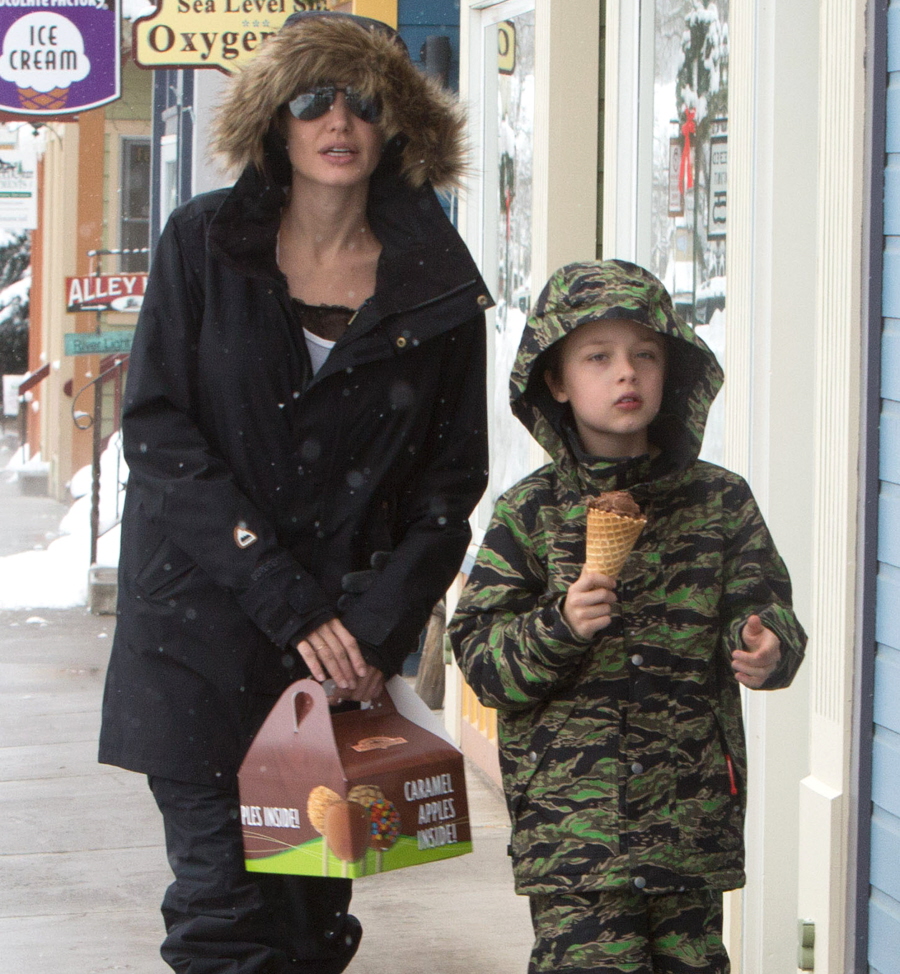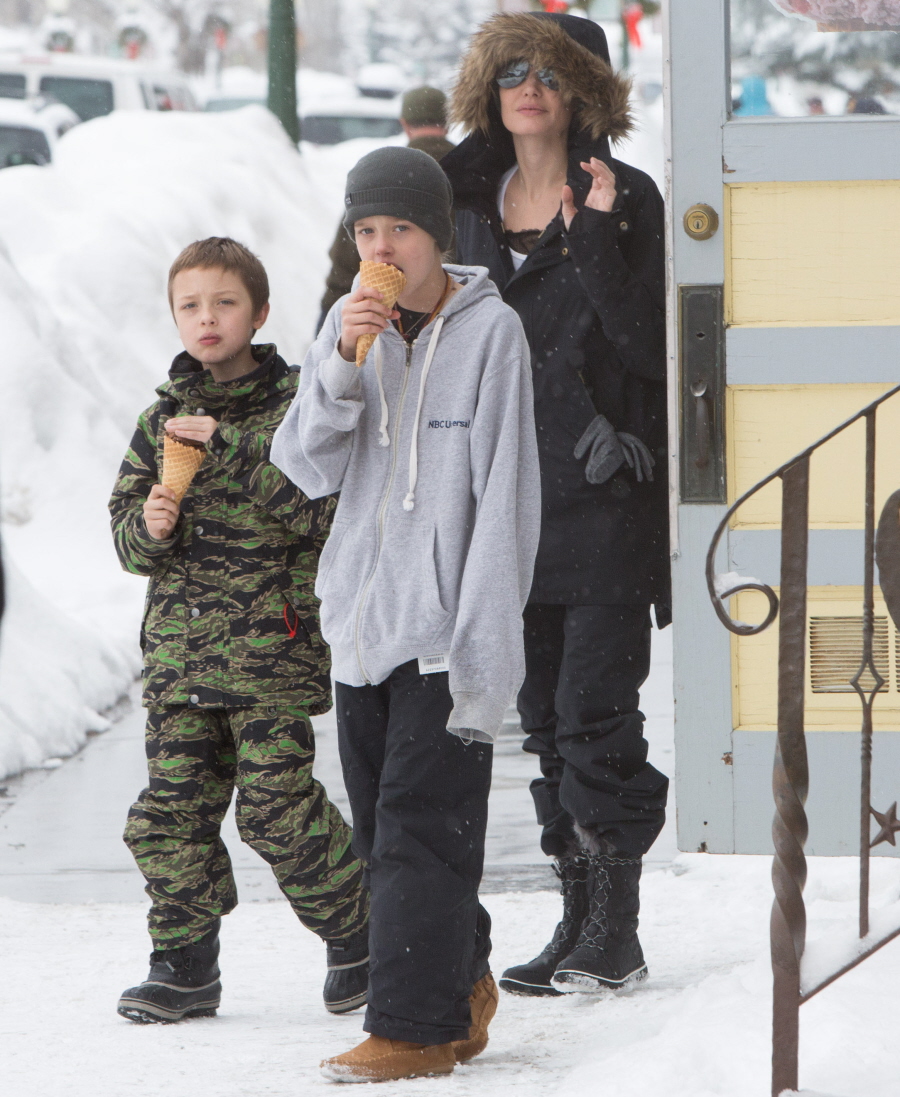 Photos courtesy of WENN/NBC, Fame/Flynet.