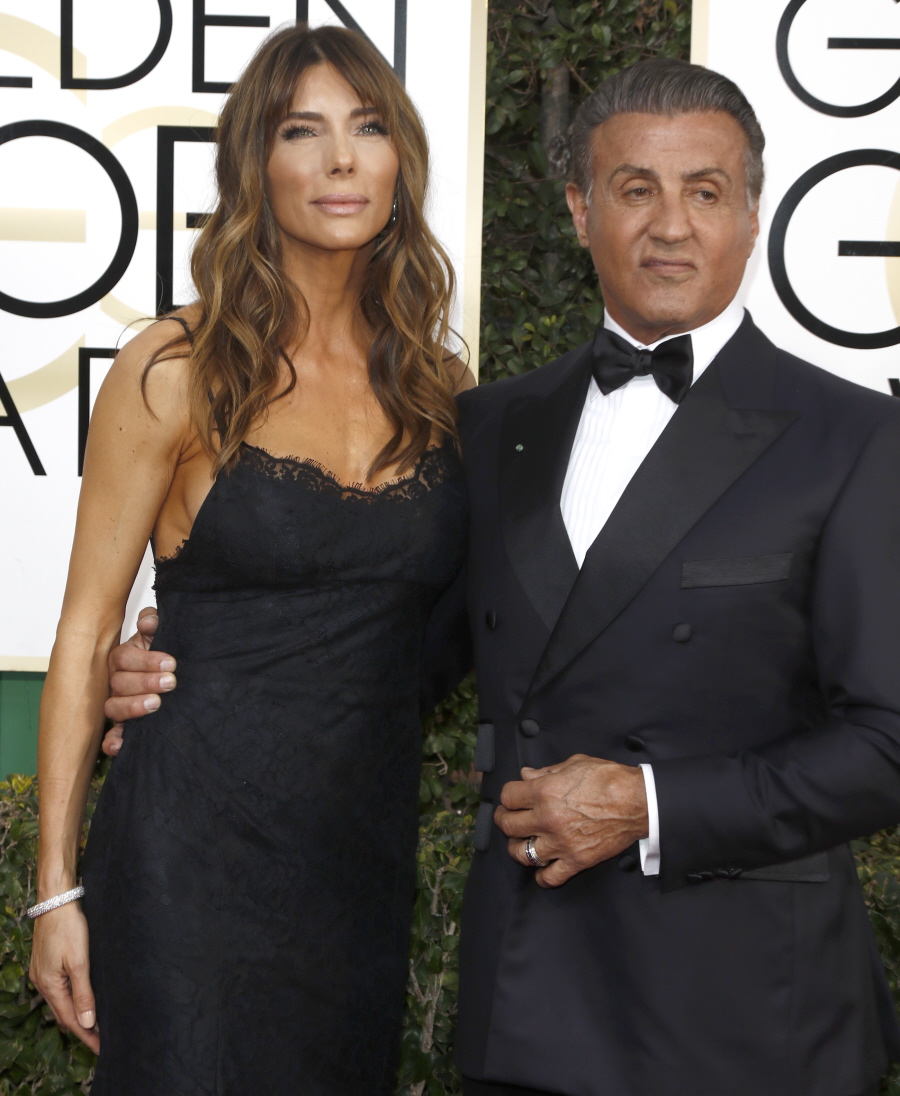 While I love a good boy-beef story, I'm disturbed by how many outlets are picking up this Casey Affleck-Sylvester Stallone gossip. Casey and Sylvester might have gotten into some kind of confrontation (or something) at the Golden Globes because of the lack of seating. While it's a fun story, I can't help but think that our time might be better spent discussing how Casey Affleck probably should not be the frontrunner for the Best Actor Oscar, as well as discussing why Casey has been allowed to campaign for the Oscar while media outlets turn a blind eye to the detailed allegations of his sexual harassment of two women. But sure, let's talk about the seating beef. Yesterday, E! News actually reported that Stallone was flat-out rude to Casey when Casey tried to make peace with him backstage.
A source tells E! News Sylvester Stallone was supposed to be seated near Casey Affleck and Matt Damon at the Manchester by the Sea table. However, we're told when Stallone and his wife Jennifer Flavin arrived while the filmed segment of Jimmy Fallon's opening number was rolling, there was only one seat available.

"He was understandably upset," the source explained. Another onlooker told us Affleck and the rest of the stars at his table were shuffling around trying to make more room for additional chairs—which proved to be difficult considering the tightness of the seating arrangements as they were—and they weren't sure what to do. Thus, Stallone and Flavin decided to retreat to the green room and watch the show from behind-the-scenes. At the commercial break, the stage hands made room for the couple at the table, giving them a prime seat facing the stage. However, Stallone decided to stay in the green room. Our insider said Affleck was backstage later on in the evening ahead of presenting and went up to talk with Stallone, acknowledging that it was an unfortunate situation and attempting to smooth things over, but the 70-year-old wouldn't have it.

"Casey was nothing but gracious," the source explained. "Stallone was horrible to him and told him to get out of his face."

Still, a rep for Stallone tells E! News he enjoyed the special evening. "Sylvester Stallone had a wonderful evening attending and presenting at the Golden Globes and celebrating with his family and friends," the rep said.
However, sources tell Us Weekly that Stallone "wasn't upset" with the people at the table and "This is not an issue between Casey Affleck and Sylvester Stallone. Backstage, Casey went up to Sly and graciously apologized even though he had nothing to do with it. Sly made the choice not to return. No one from Manchester did anything to offend him; it was just a seating snafu and it was fixed immediately." Which do you believe? I don't have a dog in this hunt – I think it's perfectly possible that Stallone told Casey to get out of his face. I think it's perfectly possible that Casey's table mean-girl'd Stallone too.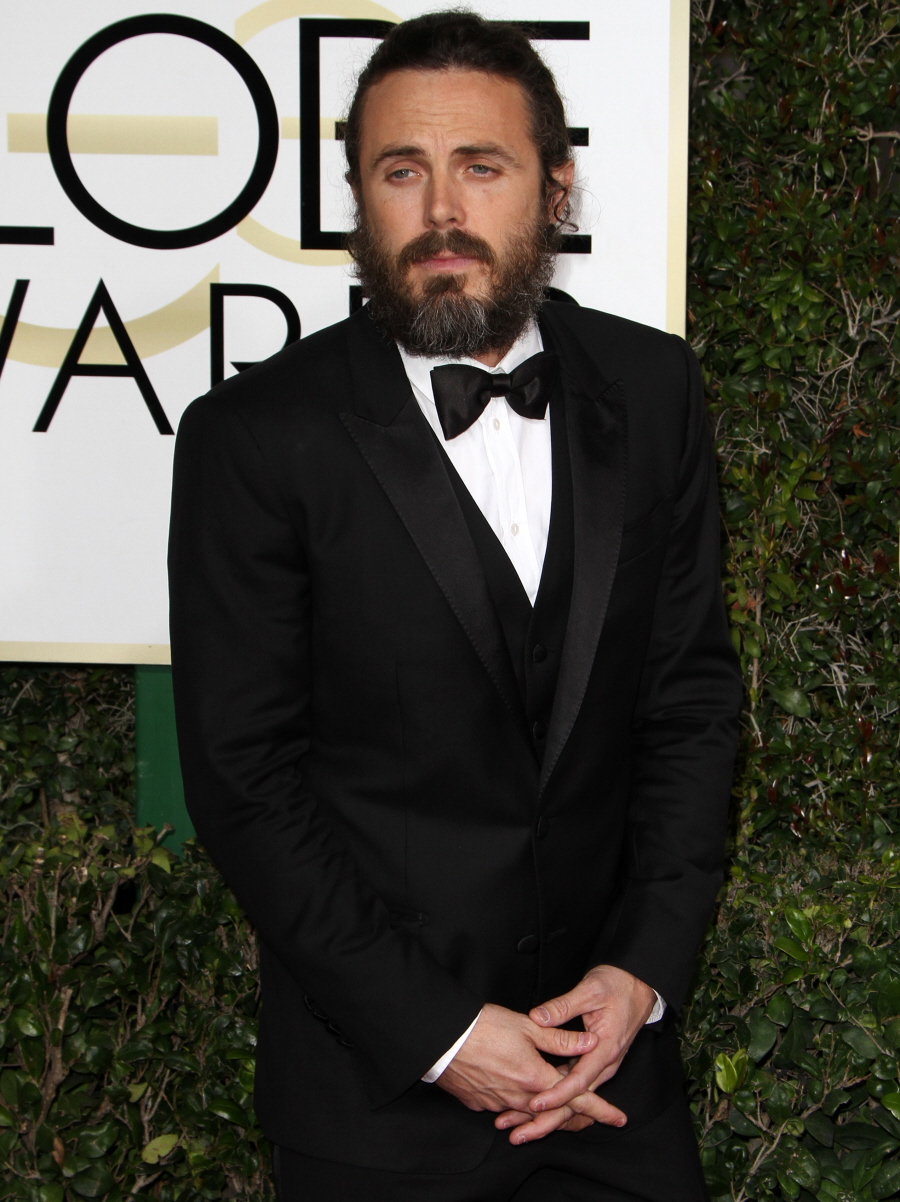 Photos courtesy of WENN.