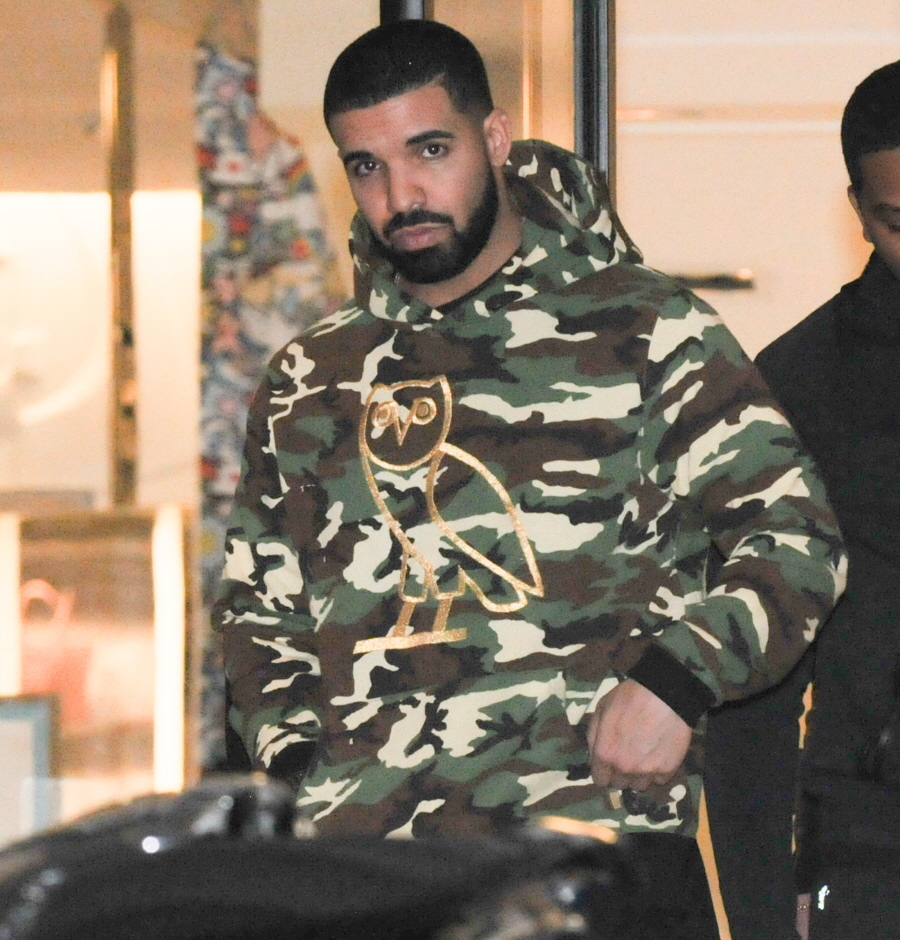 I have "Love Don't Cost a Thing" stuck in my head right now. I've come to terms with the fact that I actually really like Jennifer Lopez, to the point where I'm sort of a J.Lo Apologist. She's fun, she brings me joy, she's living her life out loud. I like her so much better now that she's tossed Casper Smart aside, and I'm a fan of J.Lo with Drake. They've probably been dating for a month, maybe a little bit longer. And as we know, J.Lo loves her jewelry. So what better way for Drake to show his love to his new lady than to shell out major $$$ for some diamonds?
They have been dating for only a few weeks. But still singer Drake opened his wallet big time for his new lady love Jennifer Lopez.

The 30-year-old Hotline Bling singer gifted the 47-year-old All I Have Las Vegas performer a $100,000 diamond necklace, according to a report from UsWeekly. The statement jewelry piece was made of diamonds and platinum and is a Tiffany Victoria design. It has 16 carats and has round as well as pear-shaped diamonds.

The Shades Of Blue was wearing the string of ice when she attended Drake's New Year's Eve concert in Las Vegas.
If you look closely at the Instagram below from NYE, you can see the necklace. She's wearing two necklaces in that photo, and the one Drake allegedly gave her is the shorter diamond one. Drake is super-successful and very rich, and it wouldn't surprise me if he is already spending major money on diamonds for J.Lo. Marc Anthony did that too – he always showered Jennifer with jewelry. Ben Affleck and Puffy Daddy did as well. She really sees herself as an Elizabeth Taylor-type of woman, but only in every other relationship. Because you know scrubs like Casper and Cris Judd weren't buying her anything.
Photos courtesy of Instagram, Fame/Flynet.