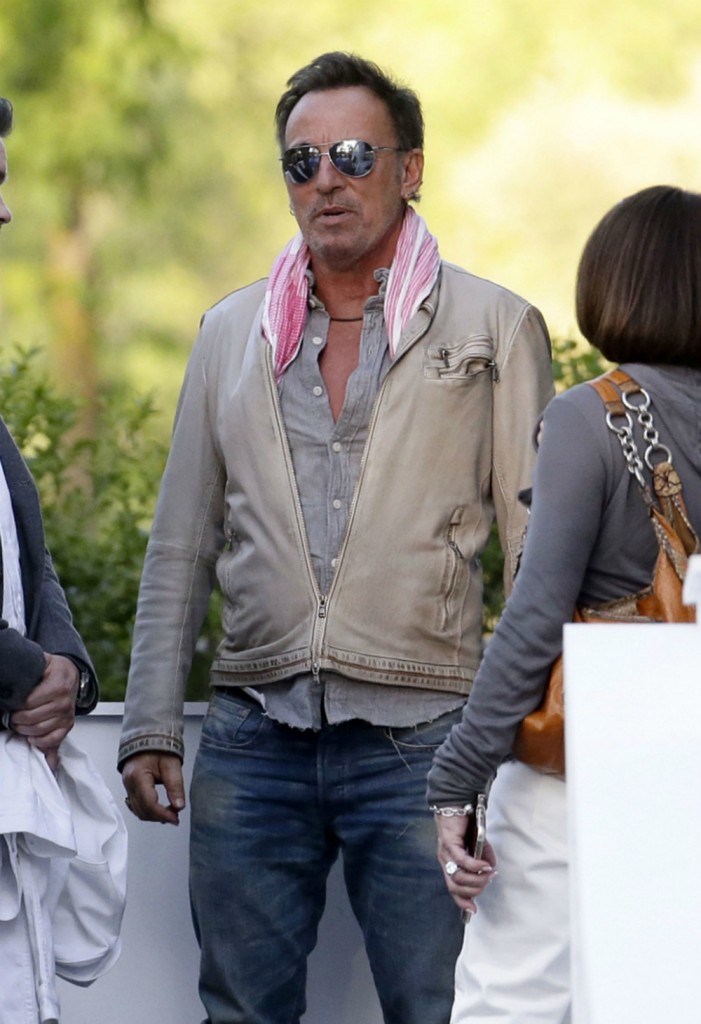 So this is cool, especially if you are a Bruce Springsteen fan living in New Jersey (I think you have to pledge an oath of allegiance to Bruce Springsteen if you move to New Jersey, right? Springsteen and Bon Jovi?) The Boss and Monmouth University have partnered together to bring about The Bruce Springsteen Archives and Center for American Music. Not only will it continue to hold the Bruce Springsteen Special Collection that it's held since 2011 but it will promote the legacy of several other American music icons as well and expand the music curriculum and research at the school. That's incredible! To commemorate this partnership, Bruce sat down with Grammy Museum Executive Director, Bob Santelli, to discuss Bruce's career and impact. Given the current political climate and Bruce's feelings about our current PEOTUS, Santelli asked Bruce whether mainstream music can affect the collective mindset. According to Bruce, it can certainly set things in motion.
On if popular music can be used to change people's minds
"I tend to believe music is important to activism in the sense that it stirs passion, it stirs interest, it stirs curiosity, it moves you to question your own beliefs. It strikes straight to your emotions and it stirs you up inside. After you've heard it, I think it marinates inside of you, and ends up coming out in your own energy. It makes us stronger in our beliefs. And in a certain moment, the right song can start a fire."

On his song "41 shots" about the death of Amadou Diallo
"It successfully pissed people off for a while, I ran into people who didn't like me very much. Then there were some people who really liked what I did a lot. It can stir the pot. It can bring ideas to the fore, and it can create dialogue and conversation and create argument out of which hopefully comes some sort of small resolution of events. Songs do have the capacity to translate and to communicate, and to sustain and serve."
Does anyone else remember when American Skin (41 Shots) hit the airwaves? It was a watershed moment. I didn't listen to his music regularly but I remember sitting in a room of about a dozen people and no noise save for that song on the radio. I think the question Santelli tried to ask is does today's popular music call people to arms like the protest songs of the '60s and '70s did? But Bruce didn't differentiate, he lumped all forms of music together and I agree with him. Just because you aren't sitting on a street corner with a single guitar doesn't mean you aren't saying something important, anyone can grow a conscience and find a way to communicate that. Bruce went on to say that songs, "directly aimed at socially, politically conscious people and are important in the same way hymns are important in church." Music is another form of language just like poetry, literature and paintings.
And from the HA! Department: as we've discussed, Bruce is outspoken against Trump and supported Hillary's candidacy. I assume no one was stupid enough to ask him to play for Trump's coronation. However, despite Trump's claims that everyone is vying to appear on Black Friday, we know the opposite is true. It was announced that Bruce Springsteen cover band, The B-Street Band, was hired to play the Garden State Gala immediately before the inauguration. That would be funny enough on its own if The B-Street band did not feel compelled to come out with their own statement begging us not to tar them with the Trump brush. They told Billboard, "the Garden State Gala is a non-partisan event unconnected to official Trump inaugural balls and the gig was booked four years ago, before Trump was a nominee for president."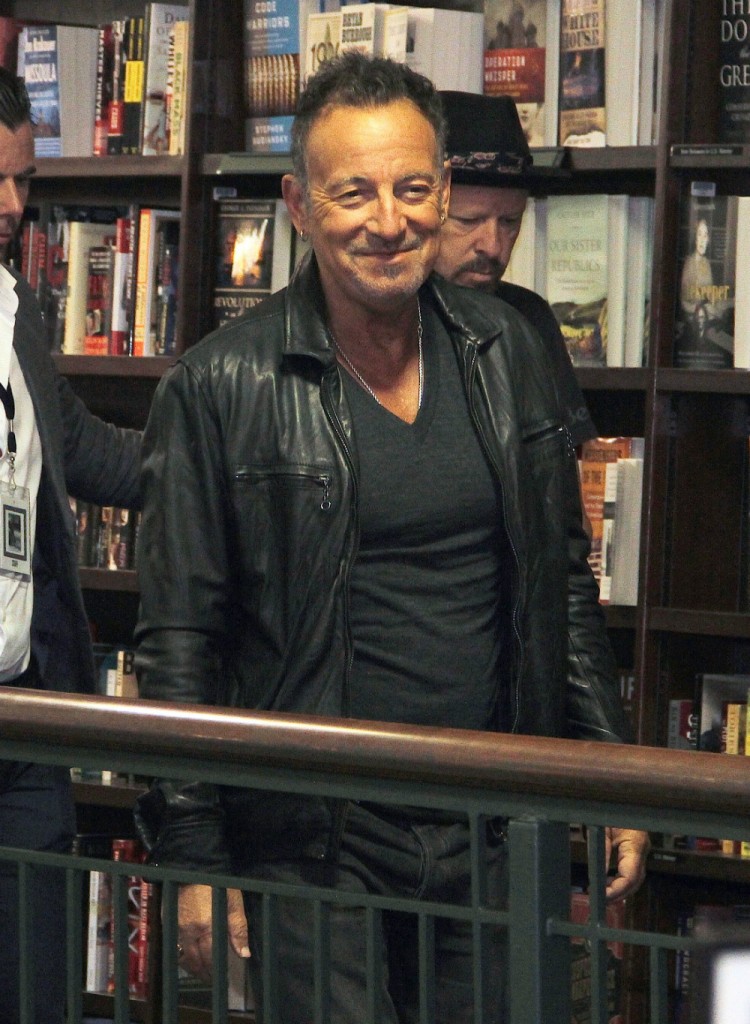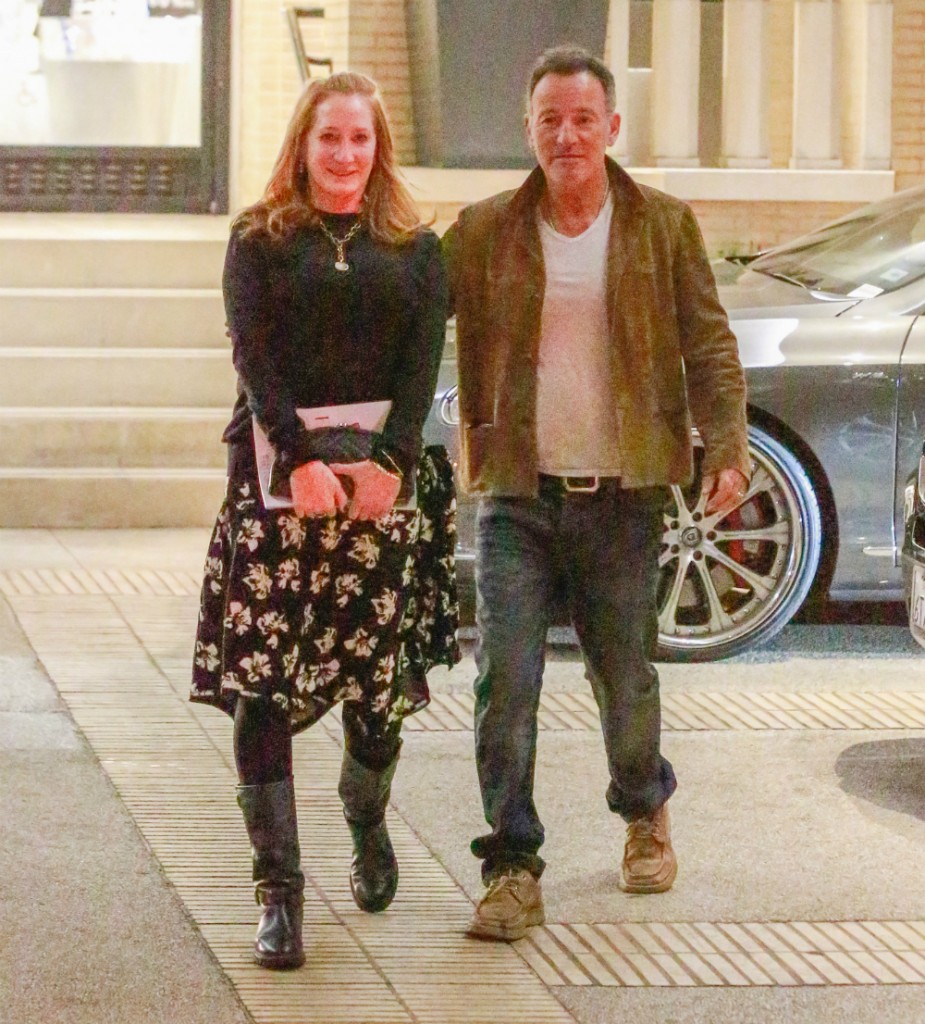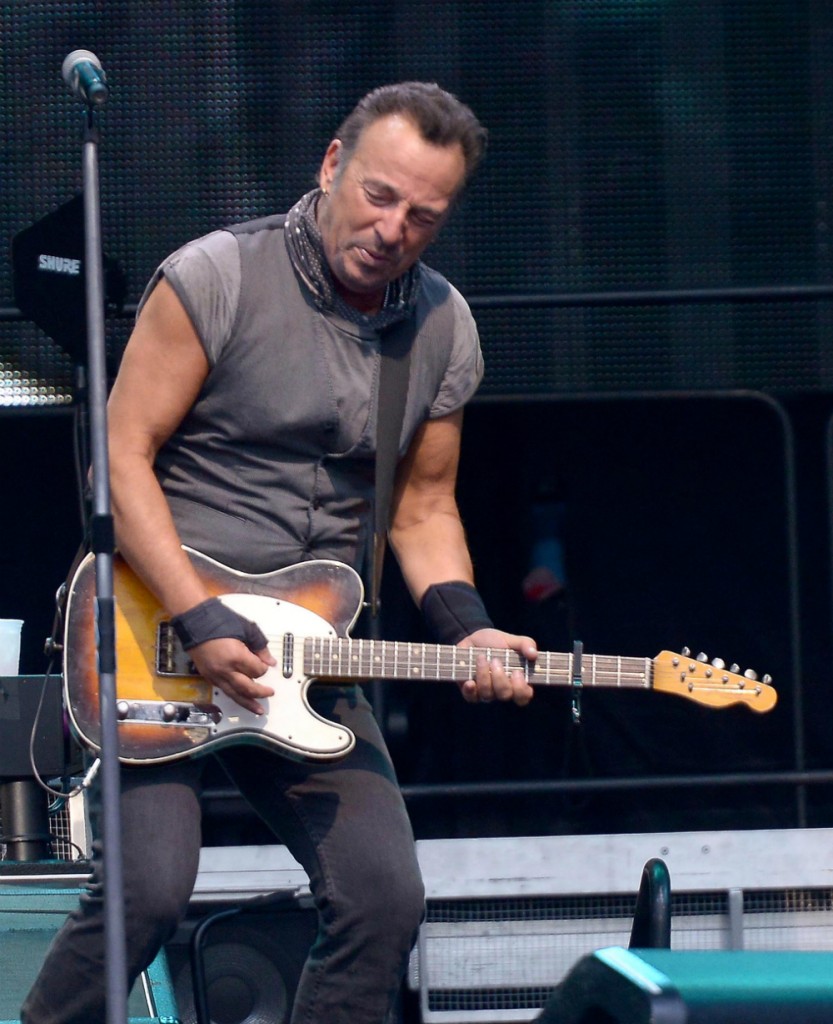 Photo credit: Fame/Flynet Photos