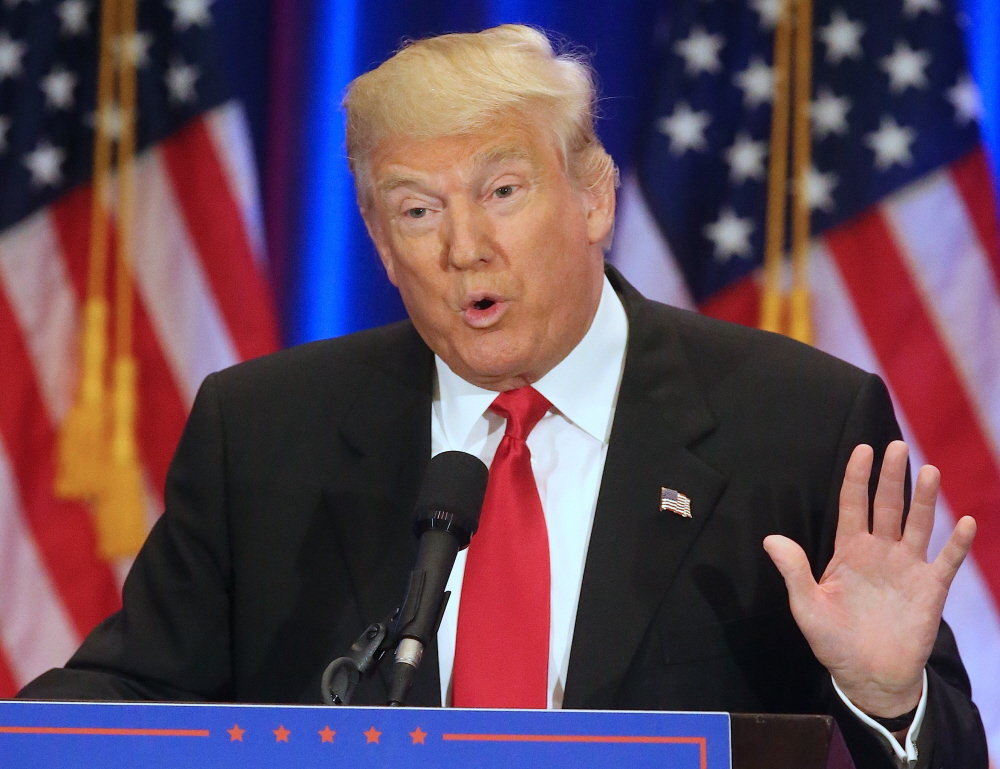 Last week, media outlets were focused on the fact that President-elect Trump couldn't find anyone to come to his inauguration. Like, no one wants to be a witness to the event and no entertainer wants to perform. Everyone from Elton John to Celine Dion to Garth Brooks has apparently said "no" to the Trump inaugural committee. So last week, the committee announced that they had booked the Radio City Rockettes, a group of dancers most famous for doing high-kicks whilst wearing sparkly leotards. While the hiring of the Rockettes is problematic for many different reasons, as it turns out, the booking was fraught with internal drama. Internal drama… within the Rockette organization. The Rockettes are in a union, and the union said the Rockettes are contractually obligated to dance for Donald Trump (shiver). But the Madison Square Garden Company (who "owns" the Rockettes) denied that any Rockette would be "forced" to perform, and that the performance at the inaugural would be volunteer-only.
Well, in an interesting turn of events, a Rockette going by the alias "Mary" has spoken out to Marie Claire. You can read the full piece here. Mary is SAVAGE. I love her. I love that there seems to be a deep vein of social consciousness and feminism within the Rockettes. Some highlights:
A Rockette wept openly when she was told she would have to perform for Trump: "She felt she was being forced to perform for this monster," Mary said. "I wouldn't feel comfortable standing near a man like that in our costumes," said another dancer in an email to her colleagues.

Most Rockettes don't want to speak out: "But they're afraid of losing their jobs if they do… If I had to lose my job over this, I would. It's too important. And I think the rest of the performing arts community would happily stand behind me."

Dancers worry that saying no will get them fired: Mary knows of three full-time dancers who have chosen to decline to perform, and at least one of them is fearful of losing her standing as a result. "It will be interesting to see who doesn't get their job back. But do you really want to work for a company that supports this? I just don't know. It's become a moral issue at this point."

The divided Rockettes: "There is a divide in the company now, which saddens me most. The majority of us said no immediately. Then there's the percentage that said yes, for whatever reason—whether it's because they're young and uninformed, or because they want the money, or because they think it's an opportunity to move up in the company when other people turn it down."

The trauma of Trump: "We do a lot of events, but there have been no events that could cause trauma. And doing this would cause trauma for some people," she explains of the dancers who, like herself, can't stomach celebrating a man who has bragged about sexually assaulting women. Or the few African-American women in the troupe who fear for their rights and their safety under an administration with reported white supremacists in its ranks. Mary says that to her knowledge, no women of color have signed up to perform that day. "It's almost worse to have 18 pretty white girls behind this man who supports so many hate groups," she says. The lack of diversity in the kick line is "embarrassing" on a normal day, she says, and will only be more pointed in January. "They're going to be branded in history as one of those women. How's it going to look?"

Associating with Trump tarnishes the Rockettes' brand: "This is making our show, our job, our name, branded as right-wing. An extreme right-wing. There's a reason why everyone else is turning this down. Why are we not? This is not a Republican or Democrat issue—this is a women's rights issue. This is an issue of racism and sexism, something that's much bigger than politics. We walk into work and everyone has different political views. The majority of the stage crew are Trump supporters; there's a 'Make America Great Again' bumper sticker on the crew doors at the side of the stage." But the majority of the staff skews liberal, she says, especially considering the many LGBT employees at Radio City. "It's the ensemble. It's the people in our wardrobe and hair department, some of whom are transgender," she says. "These are our friends and our family, who we've worked with for years. It's a basic human-rights issue. We have immigrants in the show. I feel like dancing for Trump would be disrespecting the men and women who work with us, the people we care about."
Mary says at the end that Christmas is traditionally the busiest season for the Rockettes, but after the Trump announcement, there were "a lot of empty seats" for their shows. Mary says she's not surprised because why would people want to pay $100 for a ticket "to support someone who doesn't support all human rights? Women's rights?" Basically… I can't believe that the Rockettes' union and the Madison Square Garden Company are insisting on keeping the Rockettes tethered to this gig. To be fair, apparently the Rockettes performed at both of George W. Bush's inaugurations (in 2001 and 2005), but as Mary points out, no one felt that was highly politicized at all. I think the optics are all wrong on Trump's side too – he treats women like disposable ornaments without agency… so he finds a way to "force" vulnerable young women to "dance" for him for his inauguration. *shiver*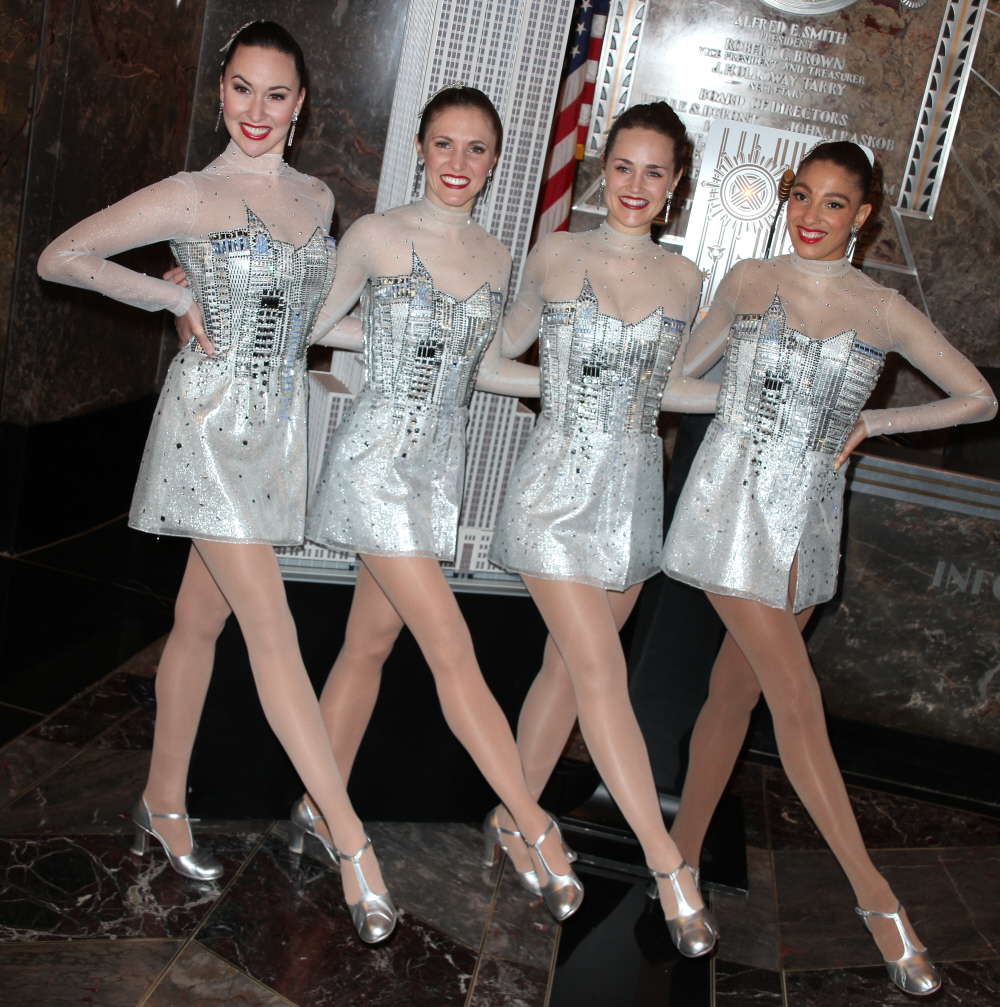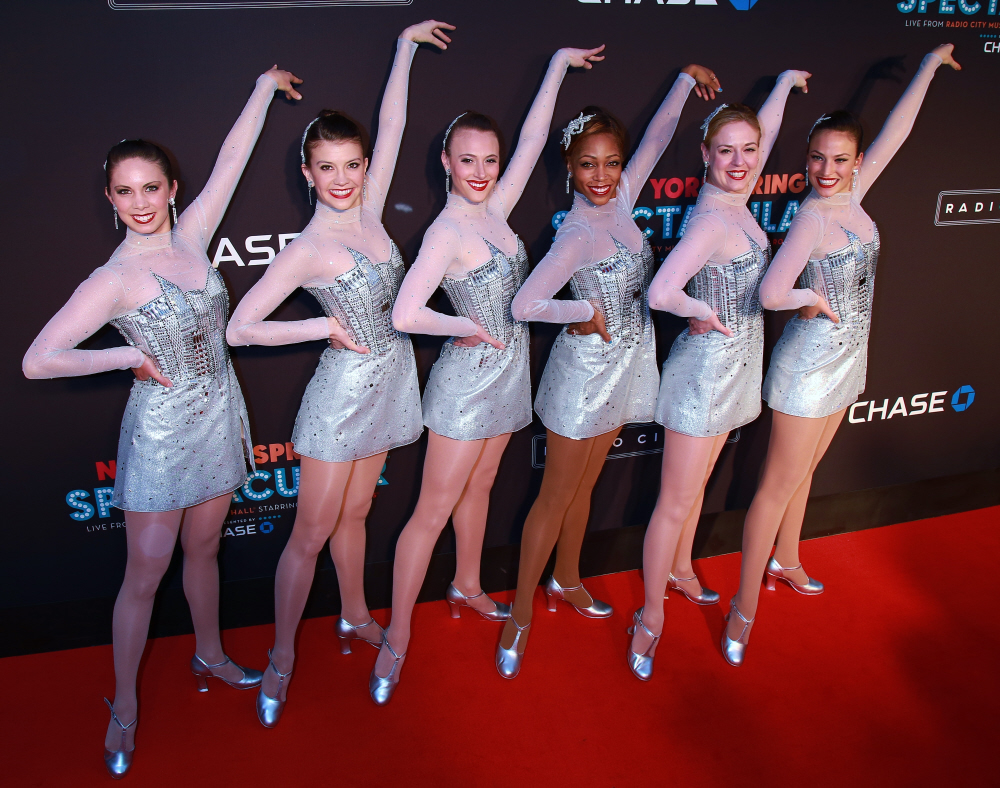 Photos courtesy of Fame/Flynet, WENN.